Tech
TikTok Grows Exponentially: India Leading in Downloads with Brazil in Tow
Tiktok has grown exponentially in the fourth of 2019. During the first quarter of 2020, India has had 55 million new TikTok installs
TikTok, a popular social media app, has recorded a 28% growth from the 156 million downloads in the fourth of 2019. And in the first quarter of 2020, India led in downloads with 55 million new TikTok app installs. This means that India accounted for 27.4% of the total app installs. Brazil was next with 14% app installs and United States had the third-largest downloads with 13.7%.
Indonesia is at 6.7% while Russia had 4.1% of the total downloads.
In Mexico downloads were 3.5% of the total number, followed by the Philippines at 3.4%. Pakistan had 2.7%, Egypt had 2.6% and Turkey closed the top ten categories with 2.6% of the downloads. Downloads from other parts of the world were at around 46.4 million representing about 23.2%, reported a study at Learn Bonds.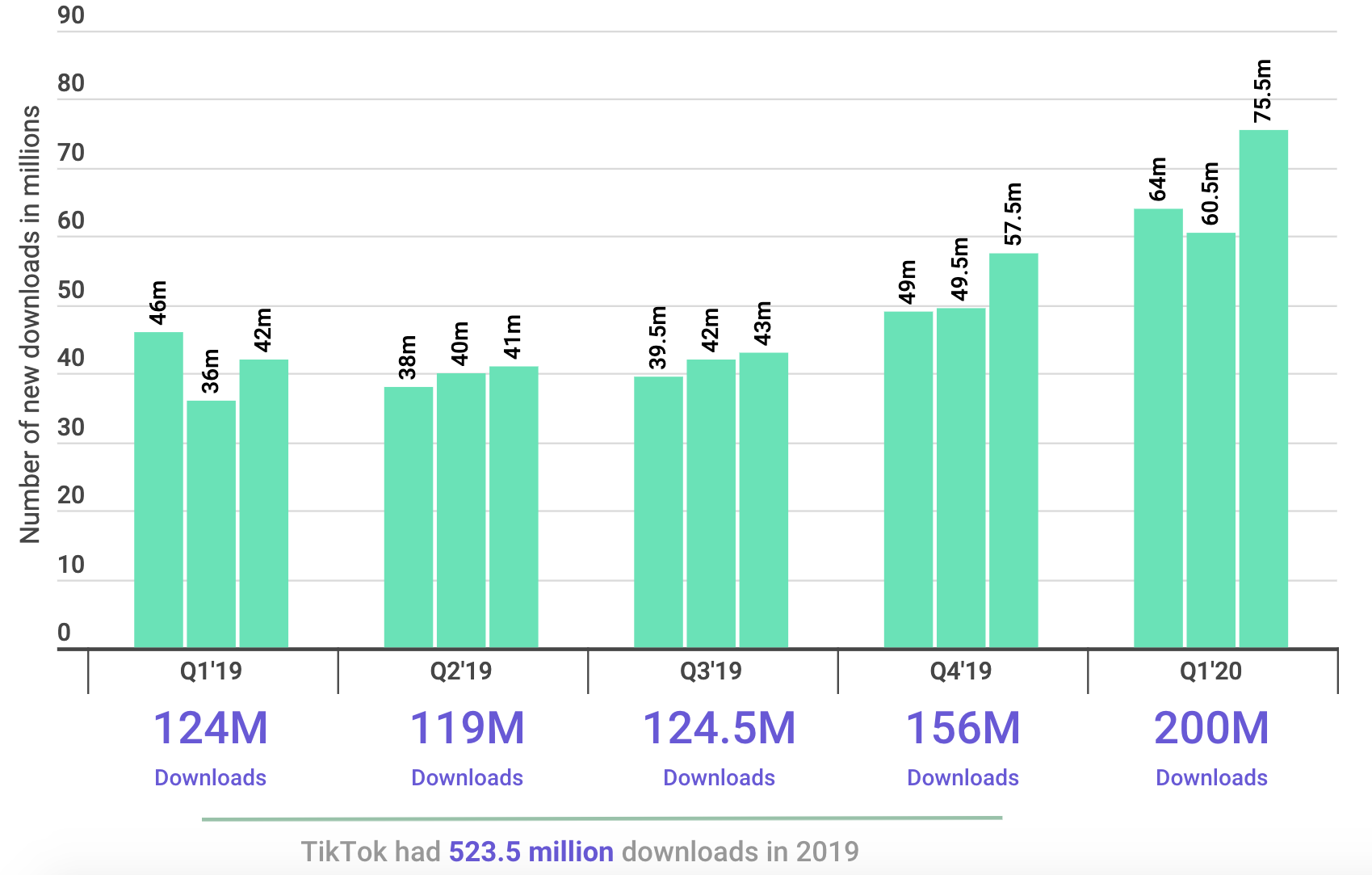 Image source, Learn Bonds
Just recently, it was learnt that Netflix had also seen a massive increase in growth. Given its popularity, TikTok has started a new campaign, where it is asking users to be careful with the content they create and do not spread misinformation regarding the Coronavirus pandemic. The campaign has been directed by Anurag Basu and features Virat Kohli, Kriti Sanon, Ayushmann Khurrana and Sara Ali Khan.
Various Bollywood stars have a massive following on TikTok but it is the regular guy on TikTok that is most likely to succeed on TikTok which explains the app's increasing popularity. Shilpa Shetty, Zareen Khan are among the various Bollywood celebrities who are considered massive successes on the Chinese video sharing app. Tiktok has become even the subject matter for various stories - in the recent film Bala, one of the female protagonists is a TikTok star (Yami Gautam) who is the object of the main character (Ayushmaann Khurrana)'s attention. Looks like there's no stopping the app at all!