Bollywood News
Tiger Shroff Suffers Injury During SOTY 2 Promotions, Remains Optimistic For Fans
Tiger Shroff put on a brave face despite his recent leg injury to entertain fans that came out to see the Student of the Year 2 actor during promos
Tiger Shroff has been established as an actor in Bollywood known for his high flying action films complete with tons of stunts and tricks to impress any cinematic audience. The actor is also known for his extreme athletic abilities and skills as he is a huge gym and fitness enthusiast. But recently fans were worried that his physical feats may have gone too far as he was spotted having to use a wheelchair after sustaining an injury. Despite this, Tiger still took the time to attend promos for his latest upcoming flick Student of the Year 2 and even interact with fans while he was at it.
The Baaghi star spent most of his time during the latest SOTY 2 promotion sitting down with his costars Tara Sutaria and Ananya Panday also sitting on either side while they answered questions.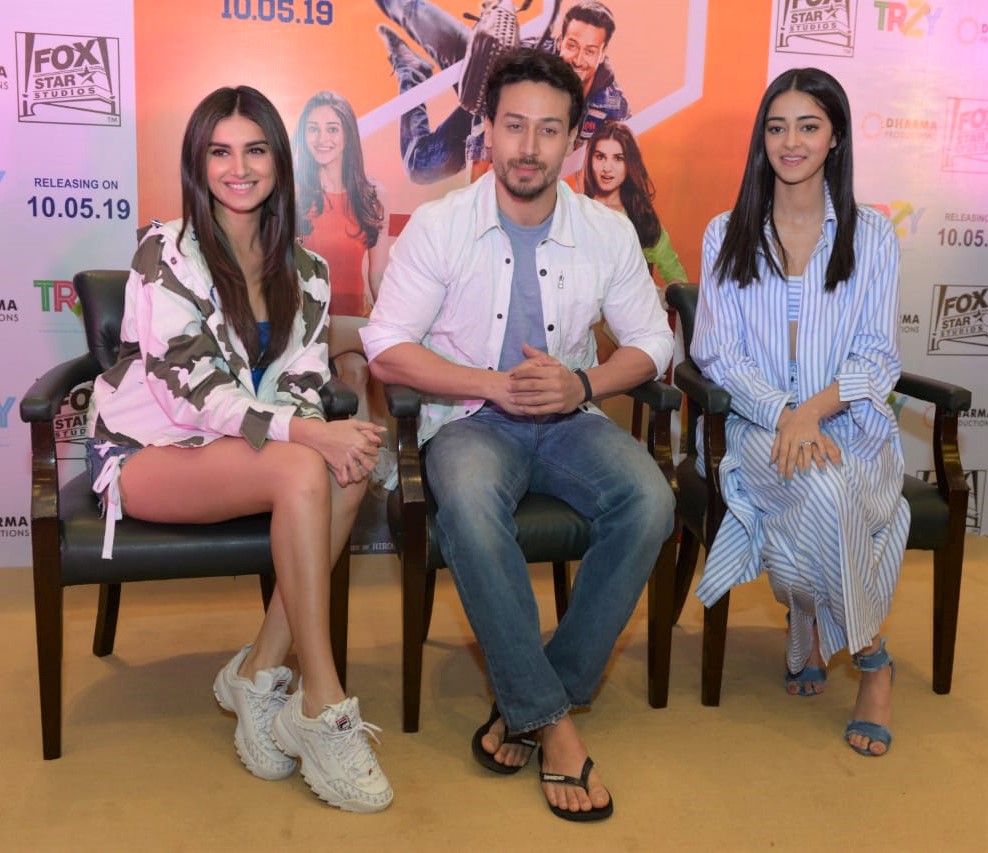 It seems like Tiger isn't letting the injury get to him too much as he flashed a thumbs up for the cameras and paps while being wheeled into the press conference hall.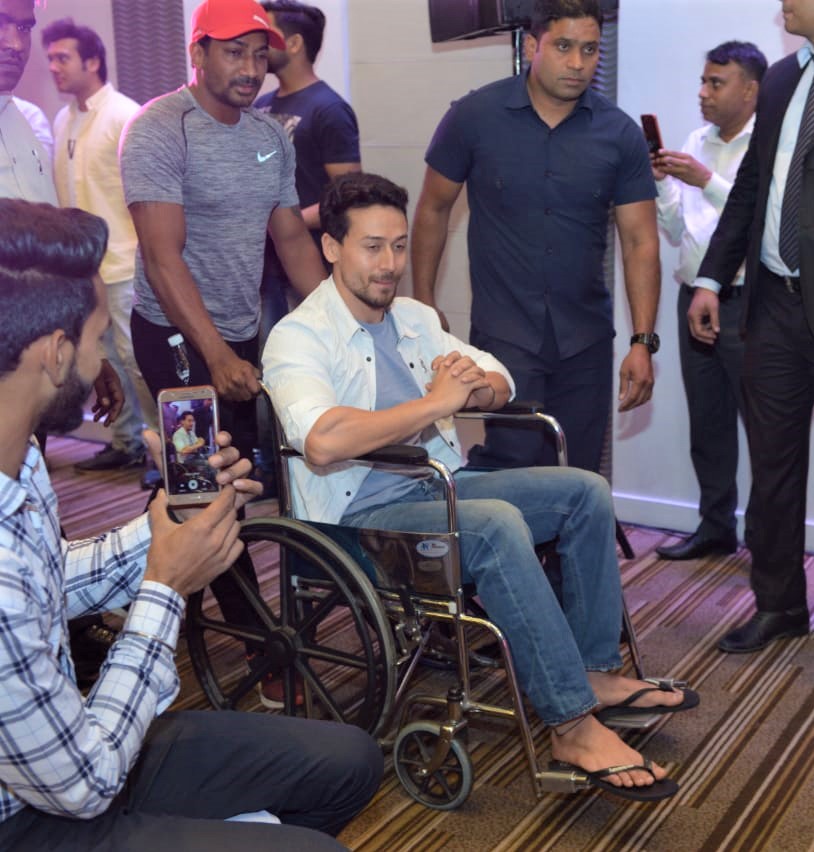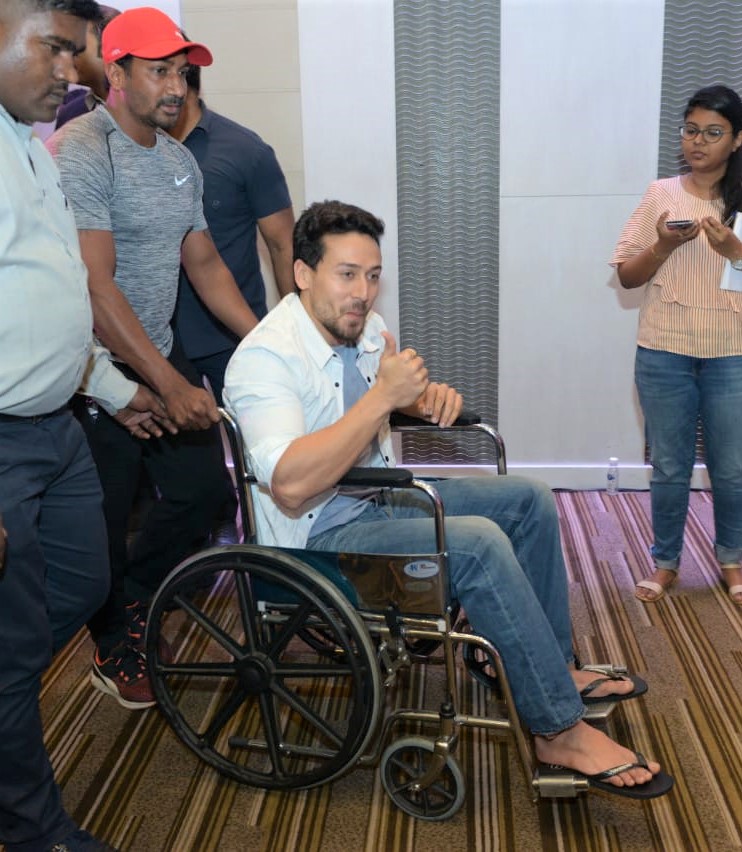 Regardless of his condition, Tiger still went out of his way to interact with his fans. A short clip from another one of his recent promotions shows the actor needing assistance to get up from the wheelchair into his car. Though he seems to be in clear pain as he is balancing himself against the car door, Tiger still took the time to take a picture with a few young adoring fans, no doubt making their day.
Though its predecessor Student of the Year was more of an emotionally powered coming-of-age romance set against the backdrop of a competition, the Student of the Year 2 flick is indeed promising a ton of action based on its intense trailer. The teaser showed plenty of Tiger's signature high jumps and fighting moves, promising more of the action hero's stunts that his fans so dearly look forward to in his flicks. The film releases on big screens this week and will feature a love triangle between Tiger, Tara and Ananya's characters, as well as a fight to the finish as students compete to win the coveted title of Student of the Year.