Recipes
Three Cool Drinks to Beat Hot Summer Days In UAE
Minal Kotecha, a blogger and chef, shares a drink recipe that will refresh you in this searing heat. It's easy, delicious and much-needed in this weather!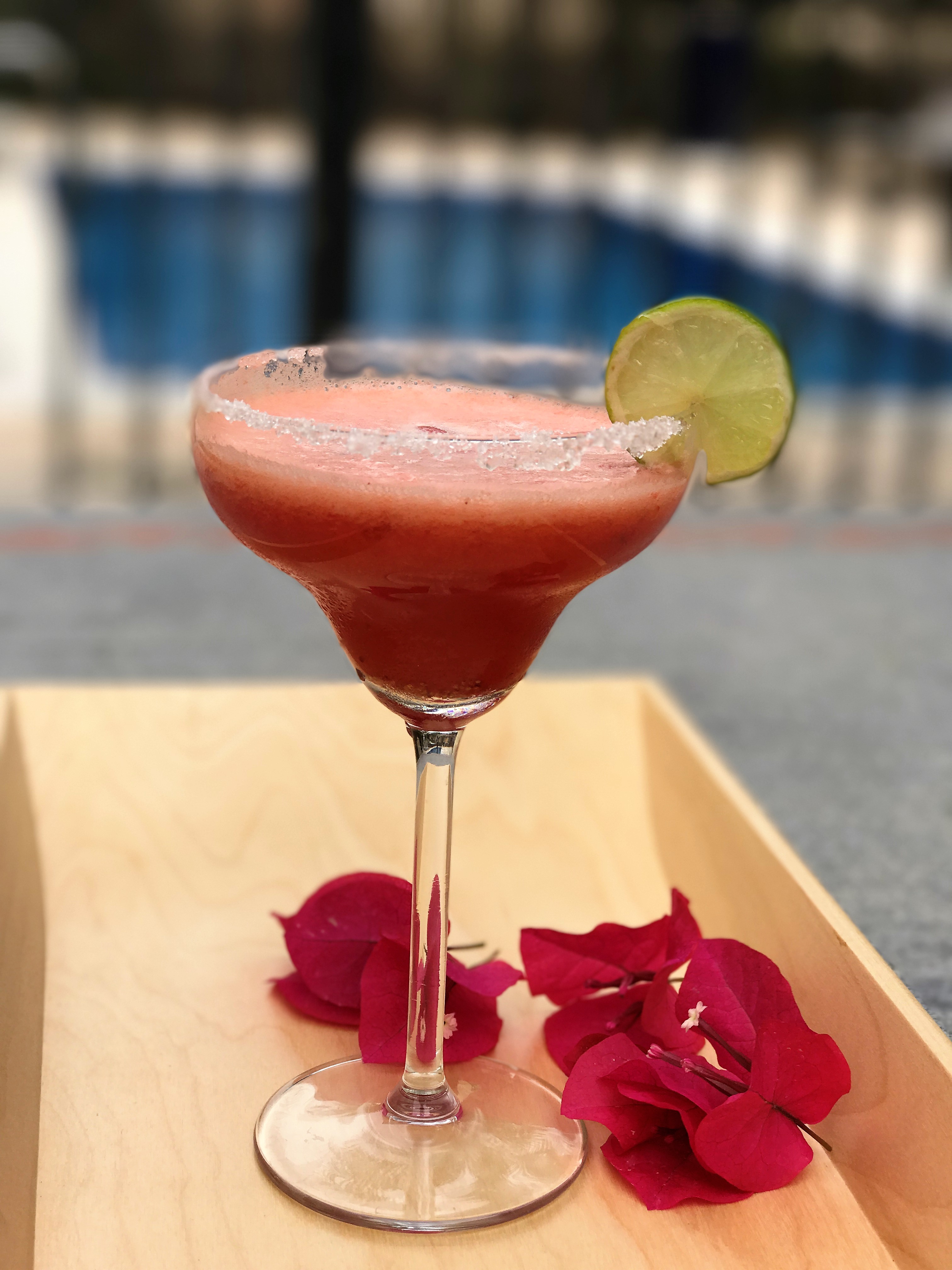 STRAWBERRY MARGARITA MOCKTAIL
INGREDIENTS:
5-6 large strawberries
1/2 cup orange juice
2 limes (squeezed) and a few sliced rings for garnish
crushed ice
1/2 cup sparkling water
sugar for the rim of the glasses

METHOD:
1. Wet the glass rims with lime and press the glass top in the sugar to coat the rim
2. Place the strawberries, lime juice, orange juice and blend, next add the crushed ice and blend again. Pour into the glasses 3/4 full and then top with sparkling water.
3. Garnish with lime rings.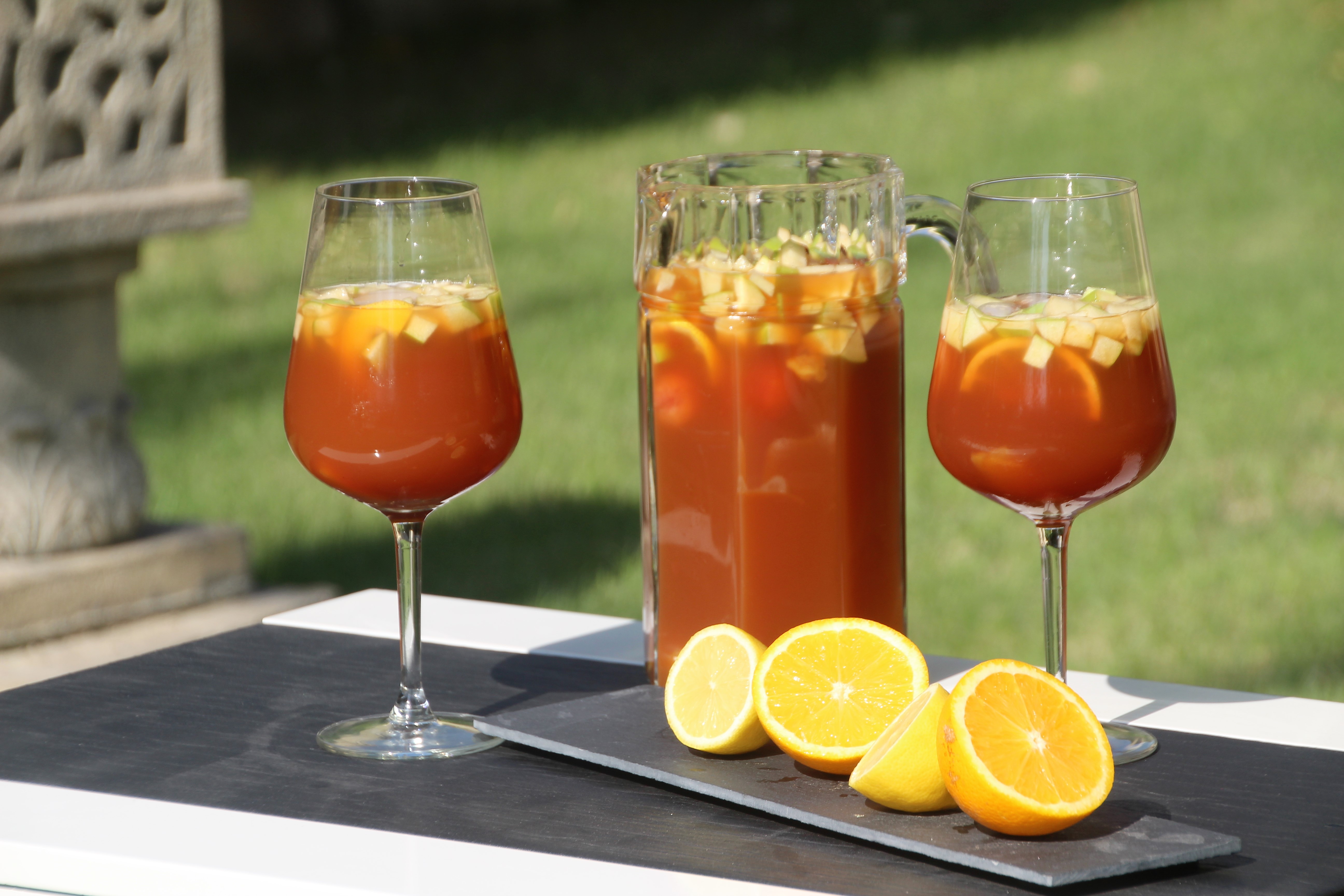 MJS BEAT THE HEAT SUMMER SANGRIA
INGREDIENTS:
Watermelon Iced Balls (ice-cubes)
1-2 cups of boiling water with 2 steeped tea bags and 2-3 cinnamon sticks
3 cups Pomegranate juice
1 cup Orange juice
1 Granny Smith apple (cubed)
Lemon and lime rings
2 cans Sprite (ice-cold)
METHOD:
1. Create some watermelon balls using a melon baller and freeze them.
2. Boil the water add 2 tea bags and 2-3 cinnamon sticks and steep for a few minutes.
3. Place the above mixture in a jug.
4. Pour pomegranate juice and orange juice into the jug.
5. Add the apples, lemon and lime rings.
6. Pour into glasses or in a jug.
7. Just before serving add the watermelon iced balls and pour cold sprite.
GRILLED PINEAPPLE MOJITO
INGREDIENTS FOR THE GRILLED PINEAPPLE:
1 fresh Pineapple, cut into rounds
3 tbsp honey
½  fresh lime juice
1 tsp ground black pepper
METHOD:
Mix together honey, lime and black pepper. Using a brush baste the pineapple rings and grill  each side until nicely caramelized.
INGREDIENTS FOR THE MOJITO:
2 Passion fruits iced (freeze until ready to serve)
350 ml of Coconut water (natural)
1 cup Grilled pineapple and some slices/wedges of grilled pineapple for garnishing
2 tbsp of Frozen mango yogurt and extra for adding a scoop to each glass when ready to serve
Ice cubes
METHOD:
Blend together coconut water, grilled pineapple and frozen mango yogurt.
Place ice cubes in each glass and pour the above mixture over, add a scoop of frozen mango yogurt in each and top with shavings of frozen passion fruit.
Garnish with grilled pineapple wedge.
Minal Kotecha (MINALS JUMEIRAH SPICE), is a blogger and chef. She publishes her own MJS Recipes on www.minalsjumeirahspice.com/recipes-1, as well as has chefs and friends over to her kitchen at another platform under 'MJS Cooking With Friends'. In addition to this,  Minal blogs about restaurants around Dubai for Vegetarian Cuisine.  She has also been on TV Shows like Foodshala being selected as one of the finalists and Mediblitz TV shows called Casserole.