News
Things To Do In Dubai This Weekend: From Early Risers to Late-Night Party Animals, We Have You Covered!
From music concerts to food and shopping festivals, the holiday season has already kicked off with a bang. Here are the top 8 picks! The decision is yours now
Something or the other is always lighting up the city of Dubai. From music concerts to food and shopping festivals, holiday season has already kicked off with a bang. And what's better than having a weekend schedule planned for yourself? Every weekend has all of us confused with the 10 different options to decide from, with each person holding a different opinion about where to go and what to do. As you forget about all the midweek blues and gear up to dive into a fun-filled jam packed weekend, here is a list of all the events happening in Dubai in the next three days, with timings, entry fees and locations included. After you skim through all the picks, we will also suggest where Pick one of them, get dressed in your favourite going-out attire and get that party started! Check it out:
1. Party with DIPLO – BASE Dubai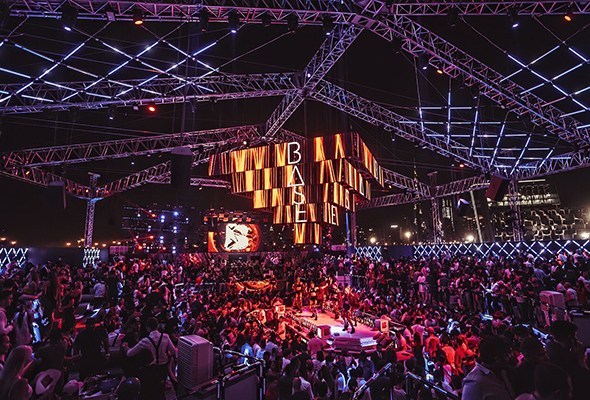 He's got the swag and he's got the looks but most importantly he's go the knack for entertainment! American DJ Diplo sets the stage on fire wherever he goes and this time seems to be no different. One of the leading names in music, the international icon is a musician, DJ and producer. You cannot miss his live set on Thursday, December  19th. The first 100 ladies through the door at 11pm will enter for free but thereafter it will be Dhs100. Entry for men is priced at Dhs200. Dress code is anything between smart casual and formal. Following suit, musician Rick Ross will take the stage on Friday, December 20 at BASE Dubai. Are we excited? YES! For reservations and more information, here is the contact number: +971 55 313 4999
2. Friday Brunch and After Party – Soho Garden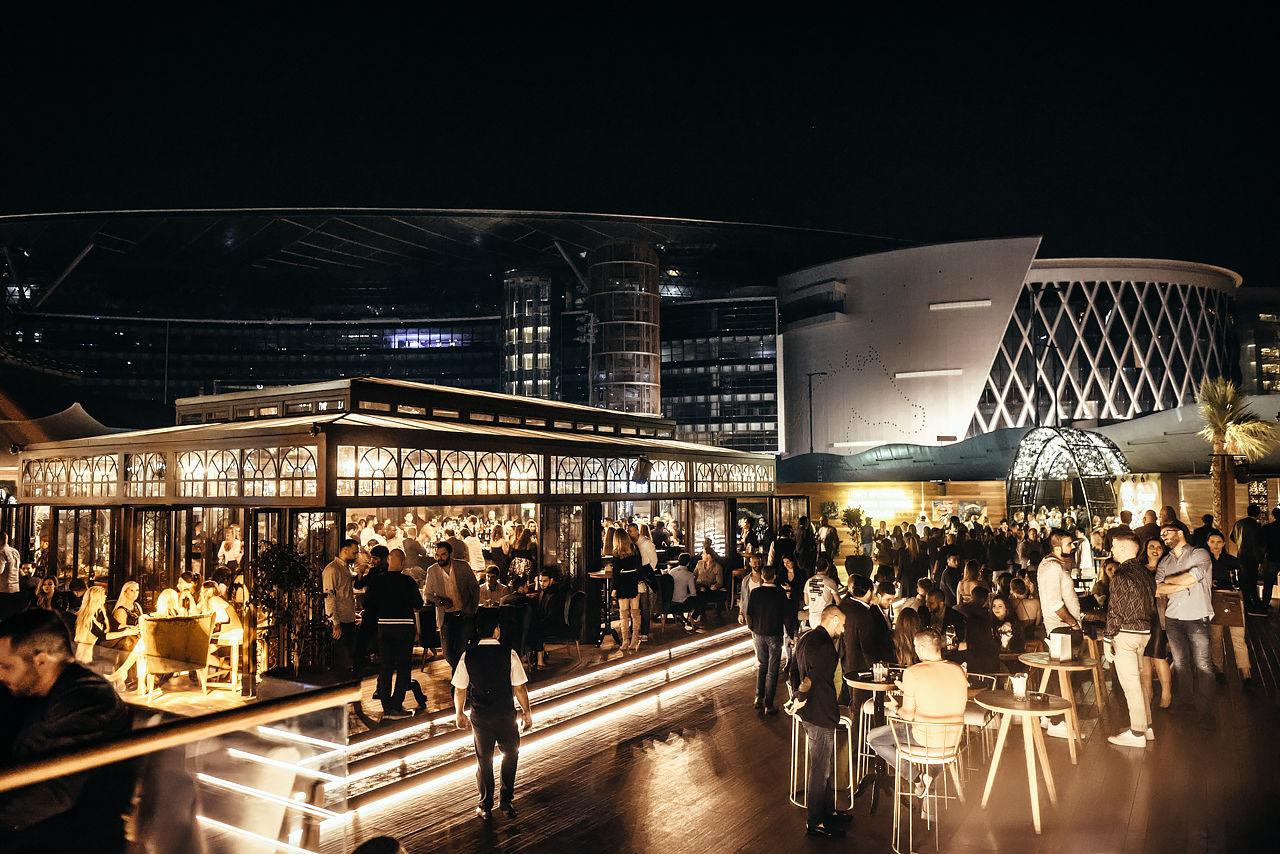 Soho Garden is taking weekends to the next level with an all-new Friday Brunch and After Party. Having first kicked off this trend on December 6th, it has now become a recurrent weekend happening! It is ever Friday from 1pm to 5pm. It entails a buffet and live cooking station-style brunch with an extensive selection of international cuisines. Packages include House Beverages priced at AED 350 and Bubbly which is for AED 450.
The Brunch After Party is also every Friday. It features a new line-up of lives acts and A-lister DJs every week. Last week's Café Mambo party with DJ Meduza knocked it out of the park! We recommend everyone to attend it for a taste of the best music and food. After all, what's better than the two coming together?
3. The Bench Brunch – Rove Hotels
A shout out to all foodies – this weekend has you sorted! The Bench Brunch runs every Friday at The Daily café from 11am to 3:30pm and hosts a wide range of yummy goodies. The buffet is complete with hot and cold plates, just-baked pastries, a selection of cheeses, assorted cereals, fresh fruit and juices, as well as choice of main dishes from the kitchen at all Rove Hotels. It costs AED99 per person and AED49 for children. Little ones below the age of three are for free. The offer is available at all The Daily restaurants.
4. Drunch on the Deck – The Bungalow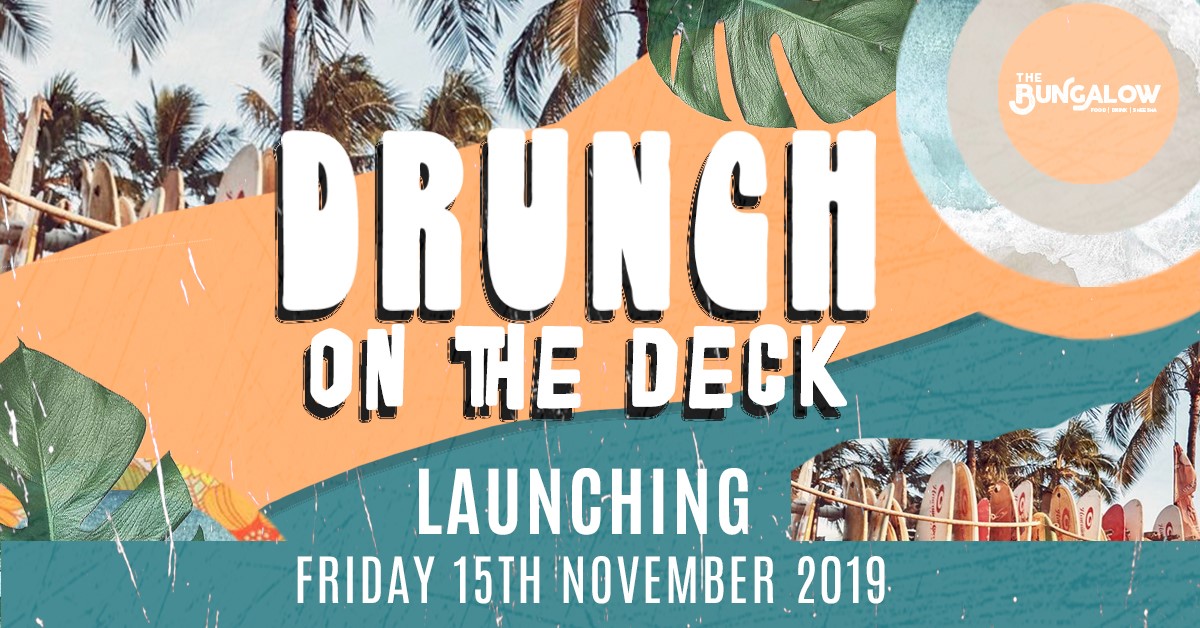 Anyone wants to sing and shout and let it all out? This is your place to be – every Friday at The Bungalow's Drunch on the Deck. It offers three "deck-cellent" packages ranging from the Full Package for AED249 per person and Non-Alcoholic Package for AED199 per person to the Drinks Only Package for AED 149 per person. Dancing and singing along will become a whole lot of fun with the live set from the ever-entertaining Big Mouth Band! The timings are from 5pm to 8pm.
5. SATURDAZE – THE BUNGALOW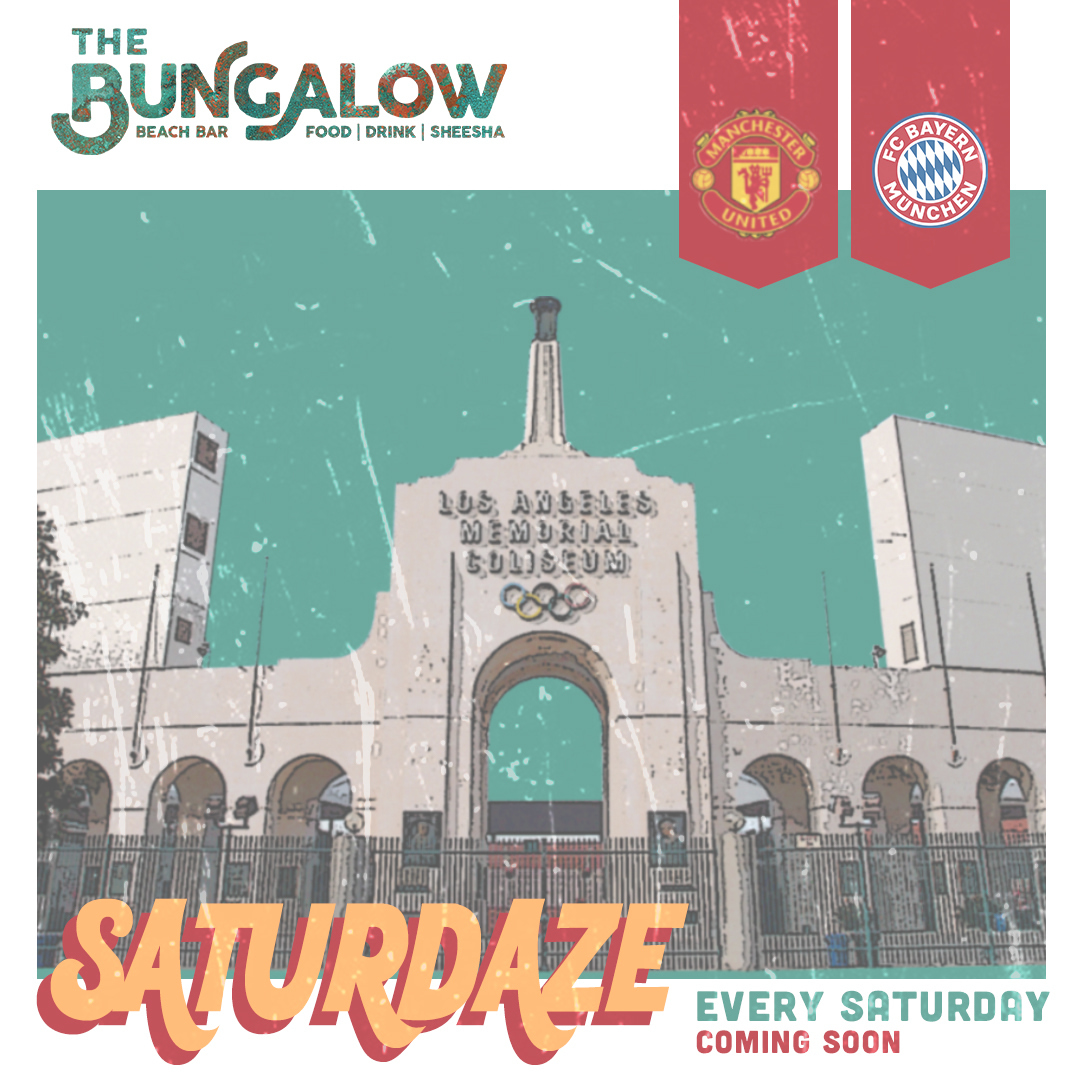 Get into a daze as you sit back and relax at The Bungalow this Saturday. Grab your wingmen or wingwomen and enjoy 50% off wings, along with an extended Happy Hour, from 5pm to 9pm, every Saturday. The fresh cobalt waters, a wide range of sports channels on all TVs and the coolest beach bars with all kinds of drinks will have you sorted!
6. AB Brothers Live – Seven Sisters Dubai
Renowned Beirut-based DJ's/music producers, The AB Brothers are hitting up the stage live at Seven Sisters Dubai on Saturday December 21! Enjoy fiery tunes all night long. Timings are 9pm to 4am. Dress code is formal.
7. JLT Festive Market – JLT Park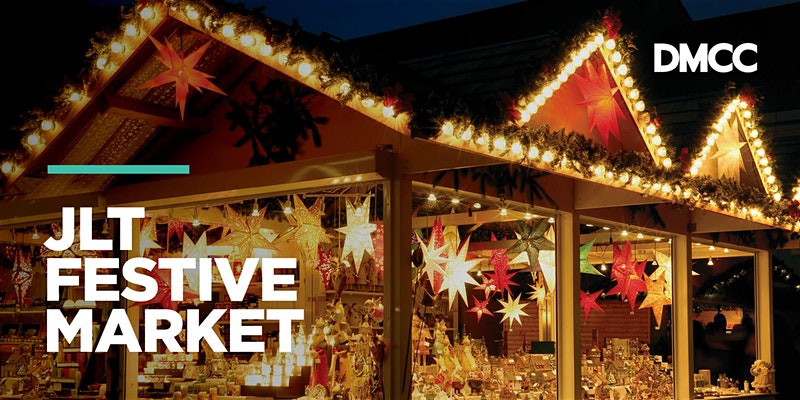 Celebrate the holiday season at the festive market hosted by DMCC. Experience five magical days of festive fun, food and activities starting with a Christmas tree lighting on December 20 at 7pm. Your kiddos will love it. If you're a fan of pictures, get clicked with Santa at his grotto, shop for presents at the market or watch penguins and elves dancing around. The market will open doors on Friday, December 20 and run until Tuesday, December 24. Timings are 3pm until 9pm.
8. Forever 43 Ladies' Night – Media One Tower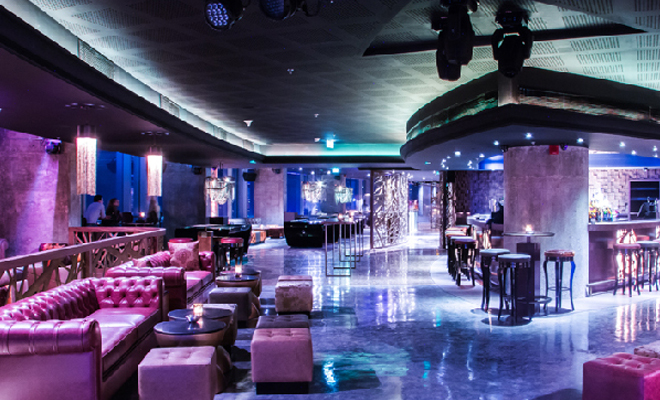 Saving the best for last. Want to leave your husband at home with the kids? Want time off from family and just have one hell of a night with your gal pals? Everyone needs all-girls time and we suggest you get down to making it happen this weekend. Get them together and head out to a fab night on Saturday from 8pm to 3am on the 43rd floor of Media One tower.
With a variety of house beverages, grape varieties and the bar team making some delicious cocktails and mocktails, Forever 43 will not disappoint you. Groups of six or more girls will receive a VIP table inclusive of a sushi platter. All ladies can enjoy 50% off on food! Charges are AED59 unlimited drinks for the girls 8pm till 3am. Start making your plan now because this one is bound to be booked very soon!
We have the upcoming weekend figured out for you. Now, it's your call as to where you wish to head off to. All the options are above par and will not make you regret your decision. If you're an early riser, we feel like you'll have a great time at The Friday Brunch at Soho Gardens, The Bench Brunch at Rove Hotels or at The Bungalow's Saturdaze. But if you have worked tirelessly during the week and your off-the-job days are all about turning into a party animal, Diplo is shouting your name. If not that, the AB Brothers are sure to blow your minds. For those who love family time, look no further than the festive market. Single ladies and girls, we don't think we need to repeat ourselves again. You know where you need to be – Forever 43!