News
'There are No Taboo Topics for Me: Stand up Comic Aditi Mittal
Get ready for a laugh riot with Aditi Mittal and other leading comedians at Nitin Mirani's Komic Sutra Live in Dubai show
She is smart, funny and doesn't feel squeamish cracking an 'inappropriate' joke. Aditi Mittal was the woman who made Ranveer Singh squirm at the (in)famous AIB Roast a few months ago. And now she is here – along with a bunch of some wildly funny gentlemen – to make Dubai laugh at Nitin Mirani's Komic Sutra Live in Dubai, a unique comedy show that brings together some of the funniest minds in India for a night of pure, unadulterated fun.
One of the few women in the comedy circuit, Aditi is counted among the top comedians in India at the moment. And we got a glimpse of her wild sense of humour in a chat ahead of the show on April 1 at Godolphin Ballroom, Emirates Towers. Excerpts from a fun conversation…
What can we expect from the show?
This is a show which has a motely bunch of comedians – from Mumbai, Bangalore and US – coming together and showing what it's like to be Indian across the world. When we desis travel, we often get asked what we have brought from home…pickles, sweets among other things. I feel I am coming with that kind of a laddoo or something. It's my first visit to Dubai so I am naturally excited. 
You started your career as a stand-up comic in 2010. What's the reaction you get from most people when you say what you do?
Most people ask, 'Are you going to tell a joke'? Unclejis and auntyjis say, 'But what do you really do?' (laughs). Comedy has been a man's scene for a long time. As a woman you are told you have to take yourself seriously. But things are changing. My parents are quite proud of me and have been amazingly receptive to my lifestyle and career choice. In fact, I even run my jokes through my dad though at times his reaction is quite funny. There have been ocassions when he is present in the audience and I constantly look over my shoulder only to see him fast asleep! So parents can give you a reality check in more ways than one.
Of course there were times when my dad used to say, 'What do I tell people? That my daughter is Raju Shrivastav?' My mum still asks, "Are they paying you money for this?"(laughs).  She's also surprised that I go to pubs and clubs for my performances yet return home sober and healthy. 
Do you tailor your jokes to suit an audience?
Yes. But comedy is personal, your perspective and reaction can be different from the other person. And that's why I love the live element of a stand-up act. You react instantly to what happens. Earlier I believed that those who attend such shows will have a similar sensibility but that's not the case. Some of my jokes have been panned by my father but others of my dad's age have appreciated it!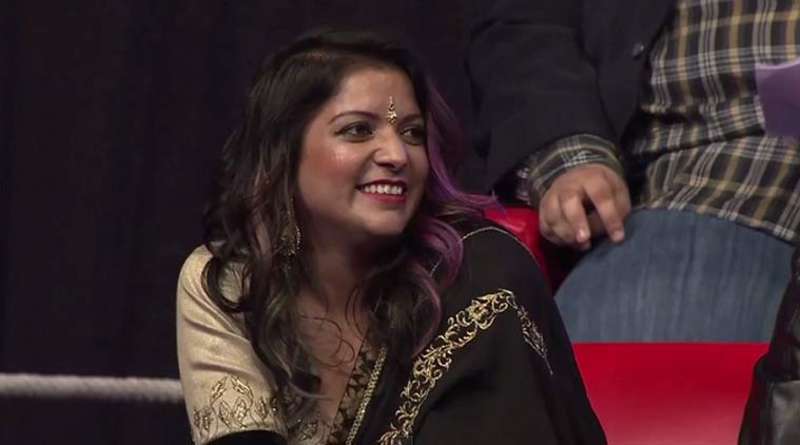 Aditi Mittal at the AIB Roast show 
Do you have any topics that are off limits?  
No, there are no taboo topics for me. Also 'taboo' is a personal description. As a comedian you make conscious choices. I feel proud to belong to the first generation of Indian comics. We are mindful of what we say and not irresponsible. And that's different from being scared.
Will the AIB Roast experience make you wary in the future?
The only way to find out what you can't say is by saying it. We have done roasts before and we have said terrible things about each other. A stand-up act is edgy, irreverent. So let's see what happens.
MEET THE TEAM
Here are the other comics who will be here for the show: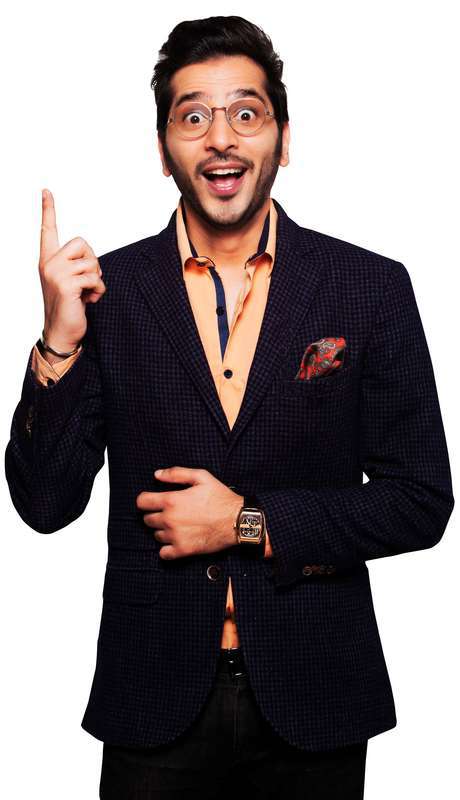 NITIN MIRANI: Dubai's very own Nitin Mirani has put together the show and has brought the comics to town. In 2014 he secured the no. 4 position in Laugh Factory's Funniest Person in The World 2014 contest.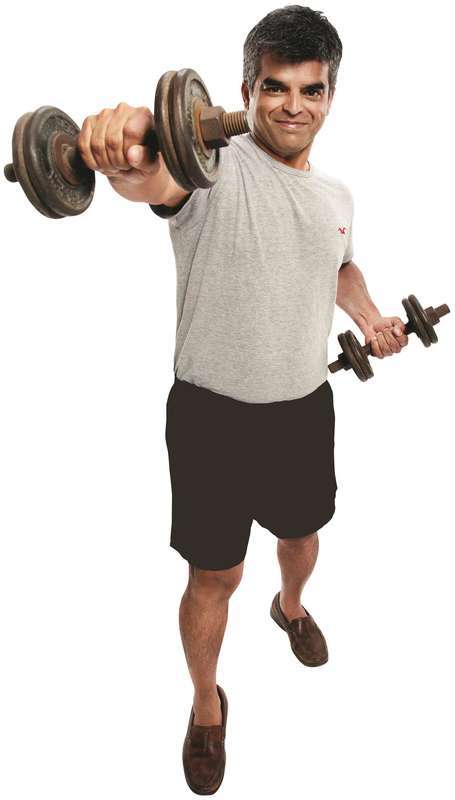 ATUL KHATRI: A businessman who brings the "40 plus" perspective to stand up acts, CNN IBN rated him as one of the top 20 comedians of India. He recently won the CEO's Got Talent trophy beating 11 other CEOs.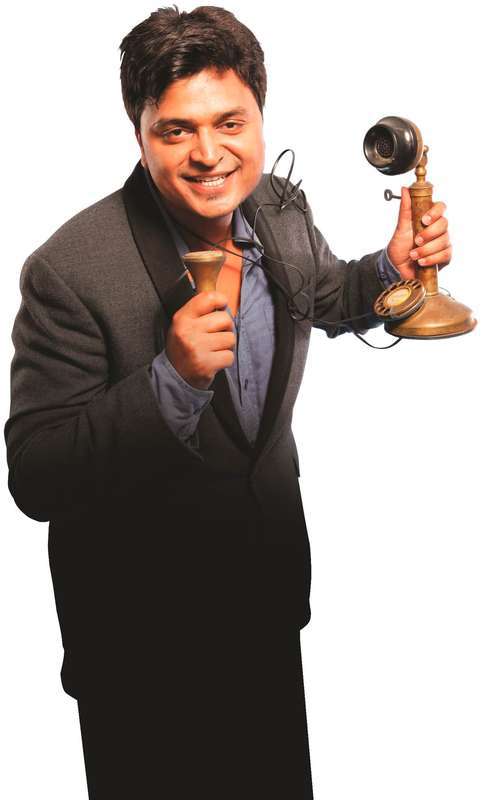 VIPUL GOYAL: One of the core members of The Viral Fever group, he has 200 shows under his belt.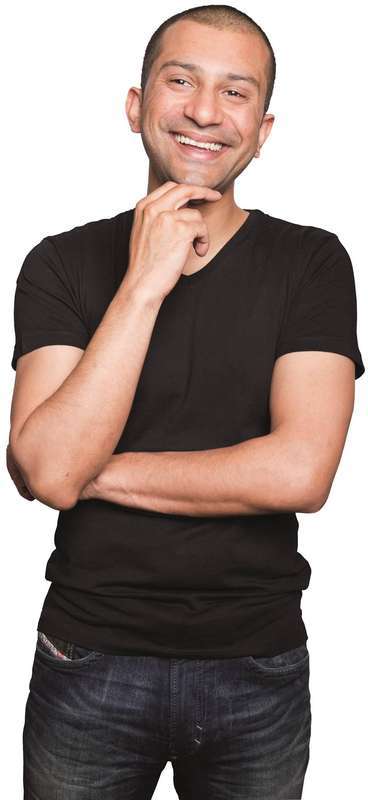 SUNDEEP RAO: Bangalore-based Sundeep is a partially blind comic whose energy, style and observations have made him a huge hit.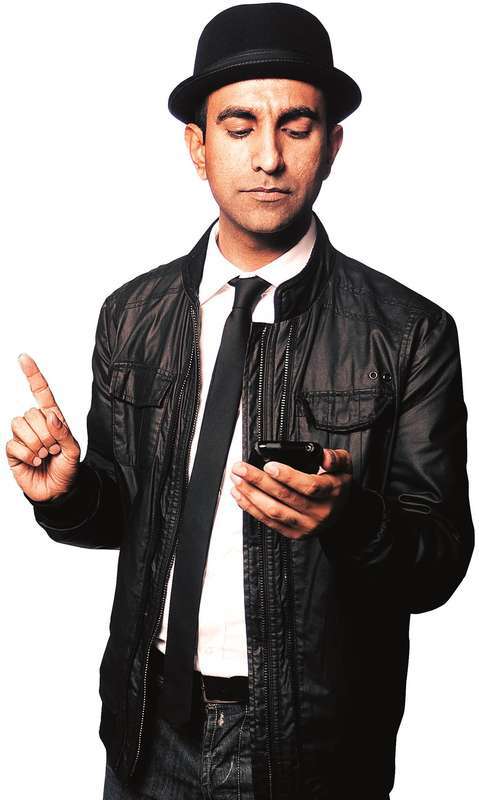 RAJIV SATYAL: The man behind the 'I am Indian video that went massively viral, he is a US-based comic.