Restaurant Reviews
The Veganuary Challenge: What It Is and Where You Can Celebrate It
Who runs the world? Vegans! Leading Dubai restaurants have been promoting the same via various ways including new-fangled menus and tantalizing dishes. Here is how to achieve a hale and hearty lifestyle
Trends keep changing in today's time. Whether we are talking about clothes, hairstyles or even dietary choices, a new fad will take over after every few months or a year and become a common practice. Everyone today is obsessed with being fit. From hitting the gym to tailoring their eating habits and routines, it is all about being hale and hearty. Late last year was when the vegan trend made its way into people's hearts with many of them opting for foods devoid of meat, eggs, dairy products and all other animal-derived ingredients. As veganism is now ruling the world, it is no surprise that Dubai too has been promoting the same via various ways.
Go vegan with Kamilla Omarzay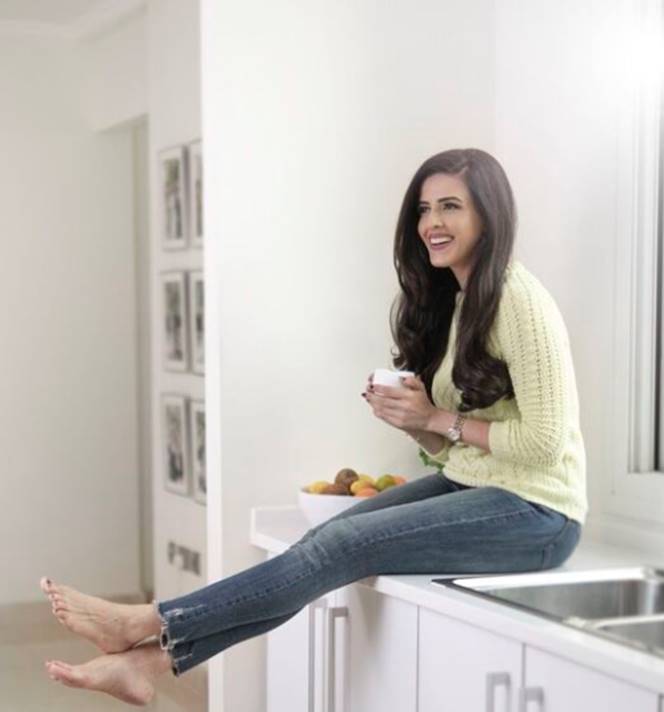 Hilton Dubai Jumeirah has joined hands with vegan celebrity Kamilla Omarzay on a food-related project. Together with the restaurants Head Chef Chef Davide.
What to Expect: The menu will feature several dishes such as Truffle and Mushroom Dumplings as starters filled with Bronoise of Mushrooms and shaved with Black Winter Truffle. Diners can then tuck into main - Eggplant Mussaka with vegan Minced "Meat", Home Style Basil and Tomato Sauce and Vegan Parmigiano Cheese. To end on a sweet note guests are treated to the Vegan Temptation Dark Chocolate Fudge on the crispy raspberry waffle, fresh berries sorbet and hot dark chocolate sauce.
What Date: Kamilla has designed an exclusive three-course vegan set menu which will be available at BiCE Ristorante from 15th January to 31st January 2020.
How Much: Priced at AED 170 per person.
What Time: 7:30pm to 11:00pm.
'Veganuary' with Emirates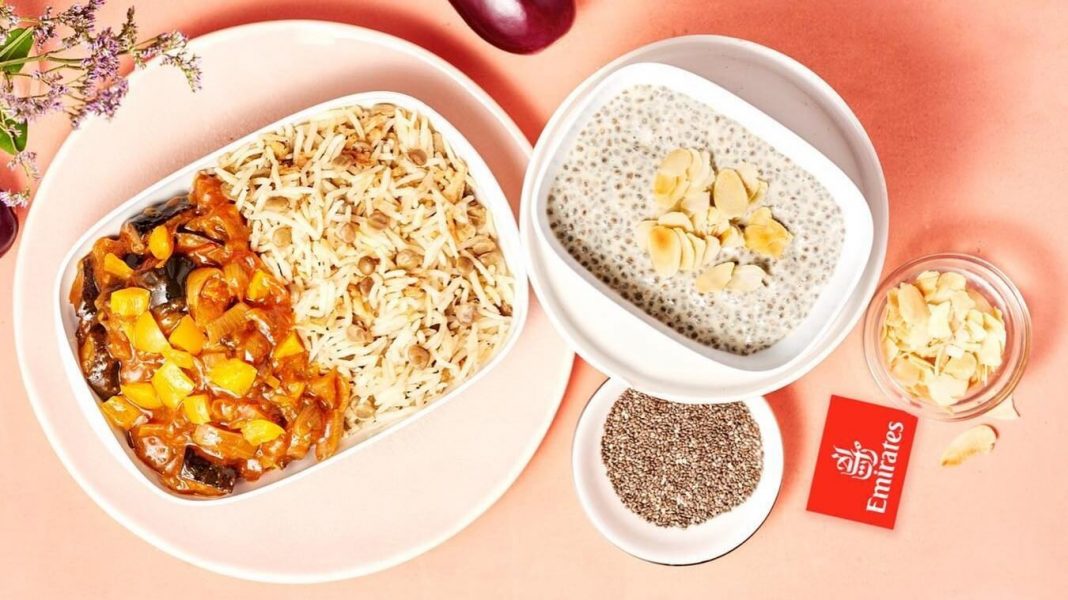 The airline served over 20,000 plant-based meals across all classes in January, known to Vegans worldwide as Veganuary. The worldwide movement, to encourage Veganism especially in January has seen onboard requests for vegan meals increase by over 40% this month.
What to Expect: Some of the more famous meals are the Mushroom Ravioli, Vegetable Tagine served with couscous, and a Sweet Potato, Lentil and Spinach Ragout served with steaming brown rice. The meals are served complete with a special selection of mouth-watering vegan desserts such as Key Lime Parfait with the date and citrus compote, Moist Chocolate Cake, or a Chia Seed Pudding. Vegan meals, along with other special meals, are available on all Emirates flights and across all classes and can be requested 24 hours before departure. All the menus onboard are changed monthly.
The Veganuary challenge with Atlantis, The Palm
The Palm is set to host The Veganuary Challenge with a bevvy of appeasing vegan menus being offered.

Veganuary at Ayamna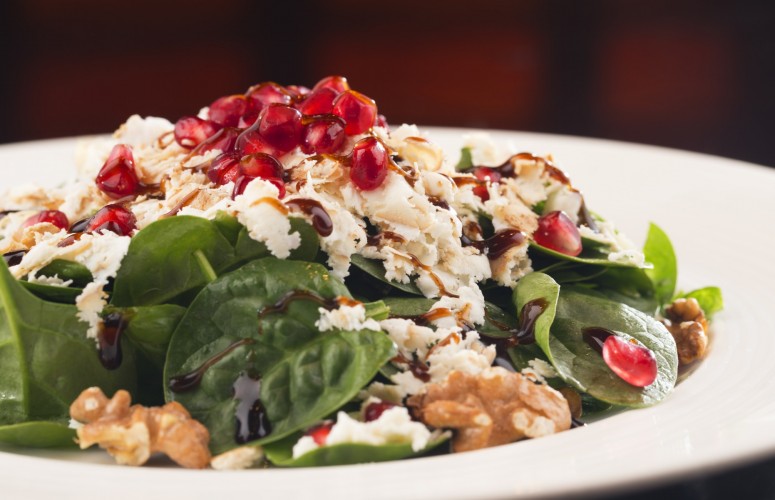 What to Expect: The popular resto will be unveiling vegan dishes like baba ganoush (a smoky eggplant dip), freekeh salad, and crowd-pleasing falafel with tahini. Main courses include an explosion of flavours in the shape of Moghrabieh, a traditional Lebanese dish of wheat semolina dough pearls with heirloom baby carrots, as well as baked pumpkin kibbeh stuffed with spinach and chickpeas. For those who have a sweet tooth, the apricot muhalabiya (almond milk pudding) and the vegan chocolate ganache cake are a must-try.
What Time: Timings are 6:00 pm to 11:00 pm every day this month with belly dancers providing live entertainment.
Veganuary at Bread Street Kitchen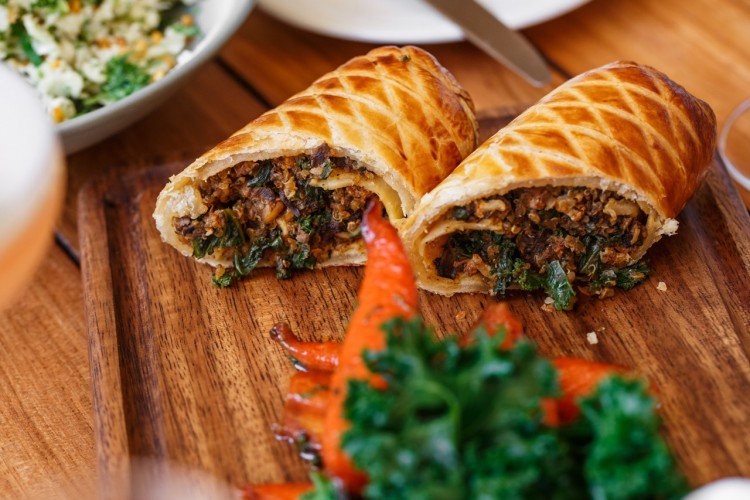 What to Expect: It will be offering a three-course vegan menu as well as vegan wines. Diners will have the option to start with dips, flatbreads and roasted vegetables or a superfood salad, before moving on to a vegan take on two of Gordon Ramsay's most famous dishes: The 'Shepardless Pie; or a vegetable wellington served with a beetroot jus. A delicious dairy-free pineapple pannacotta with kiwi, passionfruit and coconut sorbet has been designed too.
What Time: From January 1st until January 31st, it will be open from 6:00 pm to 10:30 pm every day and until 11:00 pm on Thursday and Friday.

Veganuary at Hakkasan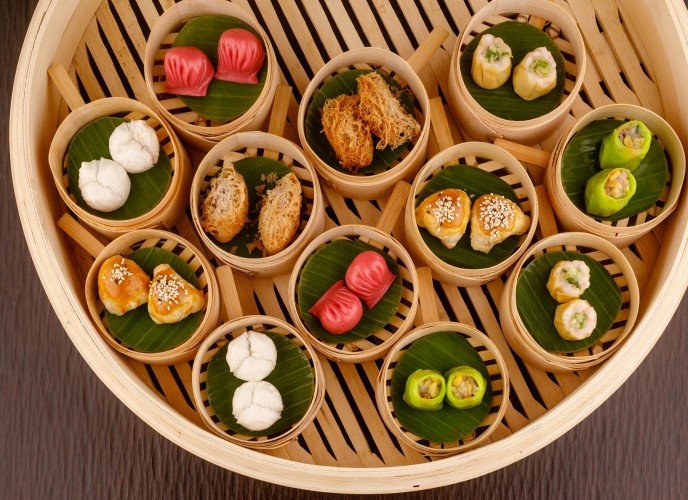 What to Expect: Diners will start with pillowy steamed dim sum, grilled vegetarian Shanghai dumplings and vegetable, and pine nut lettuce wraps, at the Cantonese restaurant. Main dishes include tofu, aubergine and shitake hotpot in chilli black bean sauce, three style mushroom stir-fry with lily bulb and macadamia nut and a crispy bean curd wrap. An exotic fruit platter will satisfy your sweet tooth.
How Much: Vegan sharing menu is AED350 per person.
Info: Timings are 6:00 pm until 11:00 pm for the entire month of January. 
Veganuary at Nobu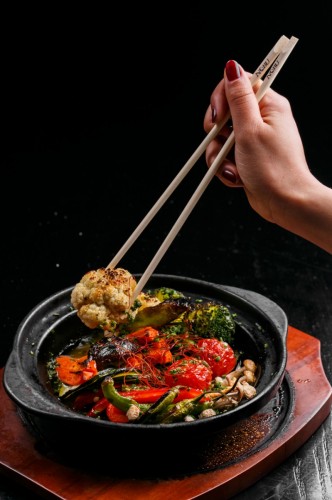 Nobu's set vegan menu for the month of January will make it easy to embrace the vegan menu.
What to Expect: Avocado dry miso, vegetable sushi rolls, crispy shitake salad, brussel sprout Dan noodle miso ponzu cauliflower with jalapeno dressing and roasted leeks with miso. Diners will round off proceedings with a wonderfully tart and fragrant yuzu cocoa dessert. Premium spirits and a wine list, as well as Nobu's exclusive Hokusetsu sake and signature cocktails, can be ordered separately top accompany the meal, while DJ Kroft will be on hand to provide an ambient soundtrack to the evening.
How Much: Vegan sharing menu is AED350 per person
What Time: Timings are 6:00 pm until 11:00 pm for the entire month of January. .
Veganuary at Ronda Locatelli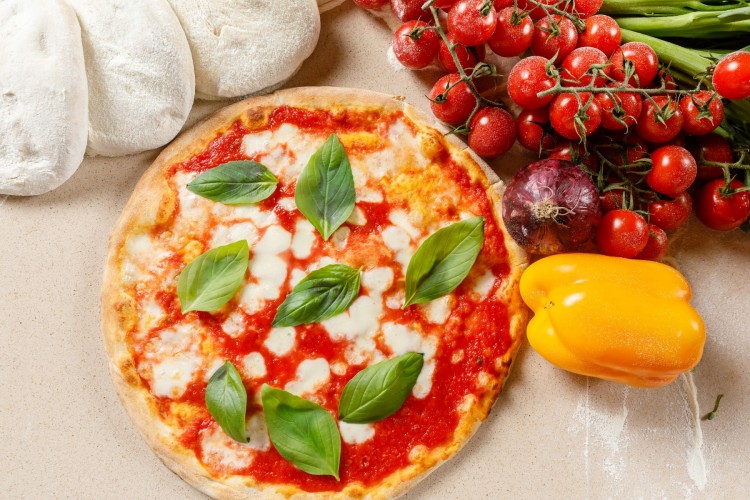 It is already a favourite amongst vegans thanks to celebrated chef Giorgio Locatelli launching a vegan menu, with about 40 dishes back in November 2018.
What to Expect: With a choice of two salads for a starter including a spinach salad with vegan cheese and walnuts, diners can then opt for Italian-style dumplings or a vegetarian pizza loaded with colourful vegetables for mains. For dessert, diners can look forward to a decadent chocolate bomb with hot raspberry sauce, while the beverage menu focuses on Italian wines and classic Italian cocktails.
How Much: Priced at AED175 per head.
What Time: From January 1st until January 31st, it will be open from 6:00 pm to 10:30 pm every day and until 11:00 pm on Thursday and Friday
Veganuary at WHITE Restaurant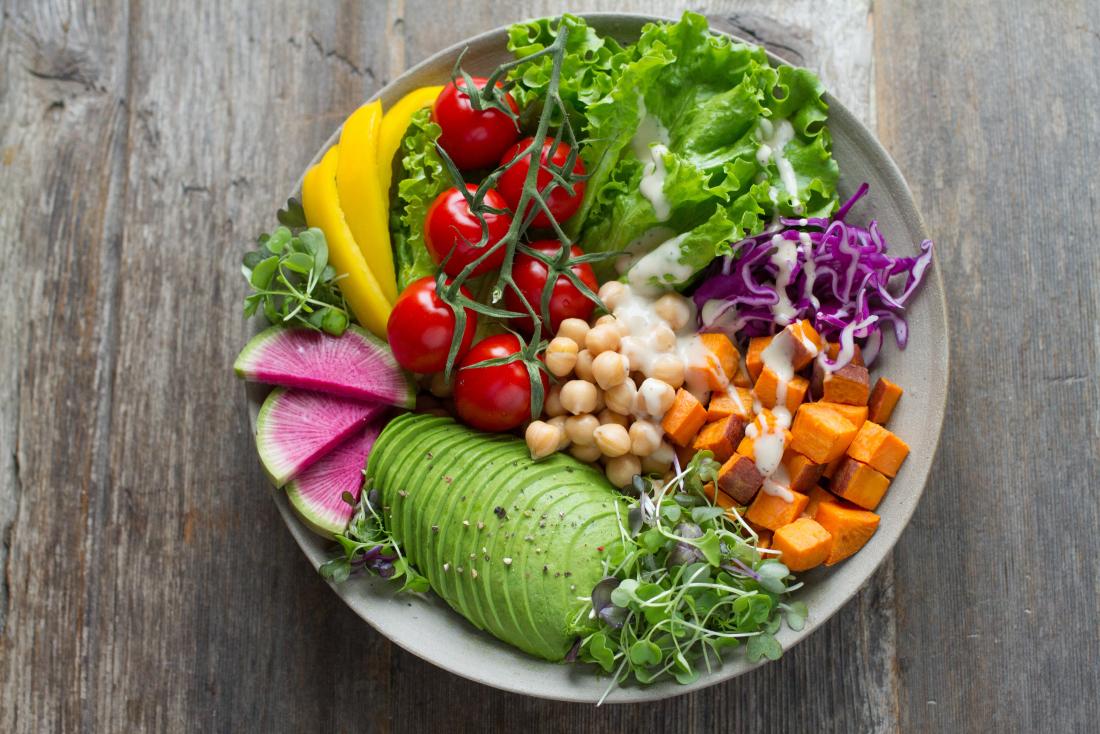 Not just a chic beach club, the WHITE restaurant is rapidly growing a glowing reputation for its fresh and vibrant Mediterranean-inspired menu. The restaurant will be celebrating Veganuary with an extensive three-course menu with a choice of three different starters and three different mains, and two unique desserts.
What to Expect: For appetisers, diners can pick from an array of salads, while mains include roasted sweet potato and truffle cauliflower tacos, a Mediterranean vegetable tian and vegan tagliatelle with eggplant and cashew crumble. Premium beverages and signature cocktails will be on hand to complement the enticing menu, while a resident DJ sets the mood.
How Much: Vegan sharing menu is for AED 175 per person
What Time: The restaurant will remain open from 12:00 pm to 12 midnight every day this month.
Dubai seems to be the next 'it' destination for vegan lovers! Plant-based diets are taking the world by storm, with several celebrities, food bloggers and Instagram faces endorsing the same. It is only a matter of time before the trend is adopted in every corner of the world. It aims to bring about a change in the mindset as well as eating habits of individuals, promising a healthy, fit, long and fulfilling life.