Bollywood News
The Tiger Shroff Interview: "The Success of Baaghi 2 Wiped Away All the Humiliation I Faced in the Past"
A huge hit has landed him in the big league of Bollywood. But Subhash K Jha still finds a shy young man who is relishing his success after the struggle
Meet the latest entrant to the 100-crore club. Actually, make that the 150-crore club. Tiger Shroff, son of Jackie and Ayesha Shroff is the toast of T'town after the stupendous success of Baaghi 2. The film may have divided critics but the audience had nothing but love for the beefy actor as he pounded the villains and romanced the girl. Don't forget, it was the same audience that initially trolled him for his unconventional looks. But Tiger didn't react then, just as he isn't reacting now. In fact, there is Zen like calm around him, as it's refreshing to see a young star who is still as humble and polite as he was during his debut days. Quite like his dad, the inimitable Jackie Shroff.  
However beneath that shy-guy façade, lies a young man of steely determination. His fitness levels, his mastery over martial arts and his skills on the dance floor have not come overnight. Tiger's hard work and discipline are legendary among the young stars and it's all paying off now. Karan Johar's Student of the Year 2 and YashRaj's next with Hrithik Roshan will take him even higher.
The tiger has just started ruling…
So Tiger, have you started throwing your weight around?
God forbid! I hope that never happens. I'll never forgive myself. More than me, my parents would be ashamed. I'd never forgive myself if I ever shame them.
Your parents are ecstatic over the success of Baaghi 2…
No one expected it to be big. I mean, come on, there is no Salman in the film.  My producer Sajid Nadiadwala is in a daze. He told me, he hasn't seen anything like this in his entire career as a producer. I can only thank him and my good fortune for relieving me of the tension I was going through.
It was a tough time for you, wasn't it?
Very tough. After my debut in Heropanti, I was trolled mercilessly. It affected my parents. That's why it affected me. Otherwise I wouldn't have cared so much about what people said. But I knew my parents were hurt. My greatest vindication after the success of Baaghi 2 is  to see my parents smile. My father is not demonstrative by nature. But he hugged my mother and said he is proud of me. That wiped away all the humiliation and pain of rejection that I went through.
How different does it feel to be a 100-crore hero?
To me, personally it feels no different except that the dynamics of my anxiety has changed. Earlier I was anxious to be successful. Now, I've to be bothered about my next 100-crore film. Luckily Student Of The Year2  for which I'm shooting right now, and the film for Yash Raj with Hrithik Roshan are being talked  about in the trade as solid follow-ups to Baaghi 2.
How does it feel to be a part of Karan Johar's posh plans in Student of the Year 2?
Posh? Oh gosh! I feel blessed to be a part of Karan Sir's team. Hope I help (director) Punit Malhotra take Karan Sir' s franchise to a level that the audiences will never forget.
The original film made Varun Dhawan, Siddharth Malhotra and Alia Bhatt into overnight stars. What would the sequel do?
There's so much scope and potential in that franchise. And for me to follow the original students ….Man, they all are tough acts to follow up!
Are you excited about sharing screen space with Roshan?
And how! He's been my childhood idol and inspiration. To be able to work with him so early in my career is a dream come true. We've lots of action scenes together, and apart. Hrithik Sir is and always will be the greatest superhero. I'm a fan of him and his alter-ego Krrish. I've watched his film a million times to study his body language and costumes.
Now you will be compared with Hrithik Roshan...
​I can't even begin to be compared with Hrithik Sir. He is the best. My Flying  Jatt was Remo (D'souza) Sir's attempt to do a different take on the super-hero genre.
Your dad Jackie Shroff did a super-hero film Shiva Ka Insaaf 30 years ago?​
That's my all-time favourite film of my dad! As a child, I've watched it over and over again. Every son's first hero is his father. My dad was my first super-hero. For me, he was Superman and Batman combined. I loved to see my Dad play the desi super-hero. My father didn't have to try to be a super-hero. It came naturally to him. He was tall, well-built and his body-language rendered itself effortlessly to the super-hero mould. I had to work hard to get there. I hope I'm not compared with my father or with Hrithik Sir.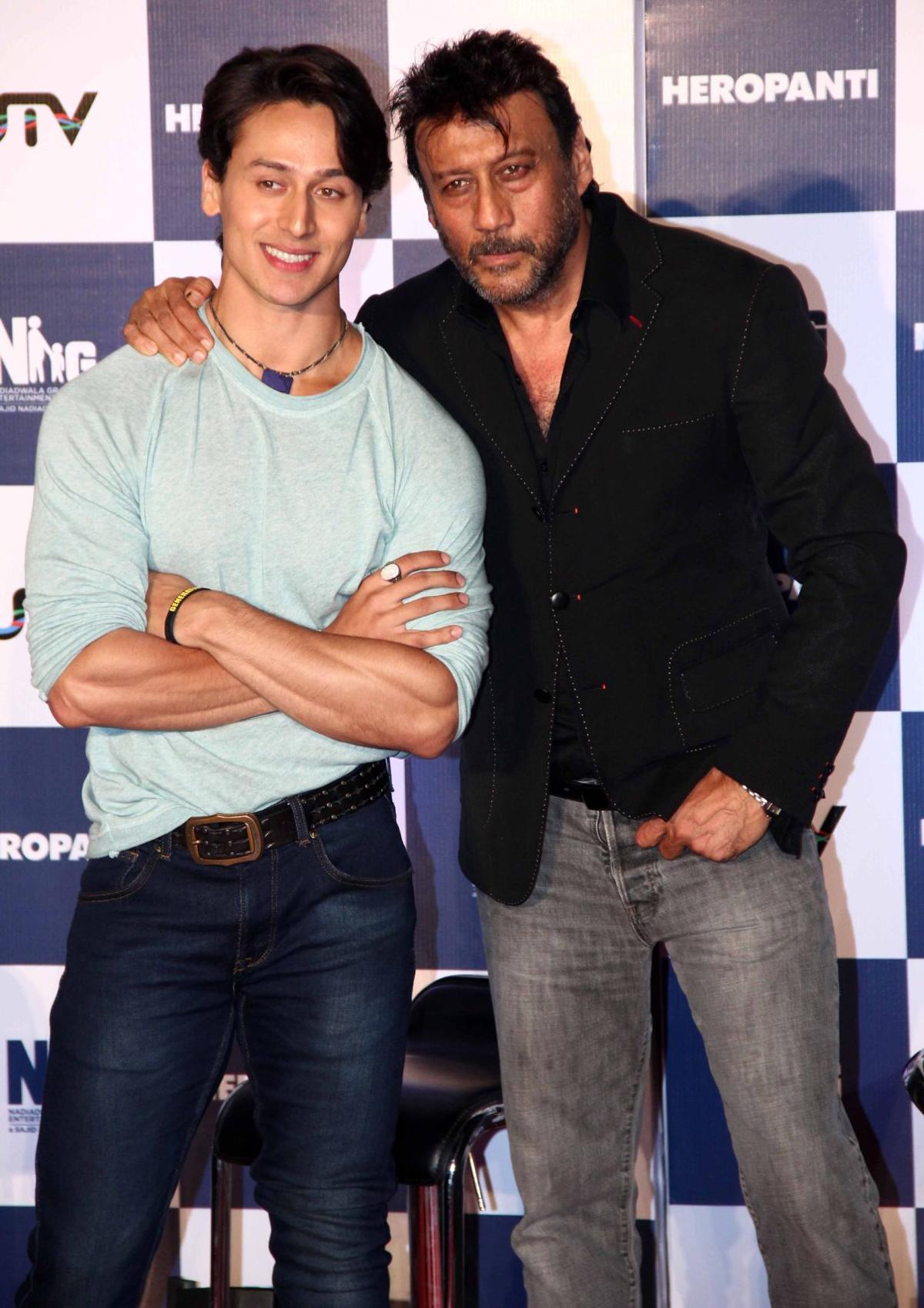 They are even calling you the next Salman Khan…
That's really a bit too much. He is so senior and such a formidable star. I am only five films old. This comparison is unfair. It's like being compared to my father. I made sure that I avoided that  pitfall completely.
Is that why you avoided doing a remake of your father's Hero?
With due respects to the remake, I didn't want to compared with him. In Hero my father was a full-on hero, larger-than-life, the  ultimate pin-up boy. To compete with that would've been very foolish.
But your Baaghi 2 was a remake too?
Yes, of the Telugu film Kshanam. But we only took on the core idea and reworked everything else. I completely avoided seeing Kshanam because I didn't want to end up mimicking Adivi Sesh in the original. I think Baaghi 2 is a completely different beast from Kshanam.
Did you expect it to go this far?
No, never. We were all sure it would get an audience. But for a film with me in the lead to make over Rs 70 crores in the first weekend and that too when there was no major holiday was unimaginable. This Good Friday proved really good for me.
How has your life changed after Baaghi 2?
Nothing has changed. I am still following the same regimented lifestyle. Yeah, my hair is longer for Student Of The Year 2. And I am losing the bulky army man's look in Baaghi 2 to look leaner as a student. That apart I haven't changed. But people around me have changed. I can sense their new respect for my success. Not that anybody is falling at my feet or anything!
Speaking of change, media reports suggest that your Baaghi 2 co-star Disha Patani has changed, that she throws tantrums, etc and that she embarrasses you?
That  is  so unfair to someone who is just two films old. Disha has not changed at all. She is a sweet unassuming  girl with  a firm head on  her shoulder. She'd be the last person to throw her weight around. Why are they talking like this about her? And why would she embarrass me? I am very proud of her.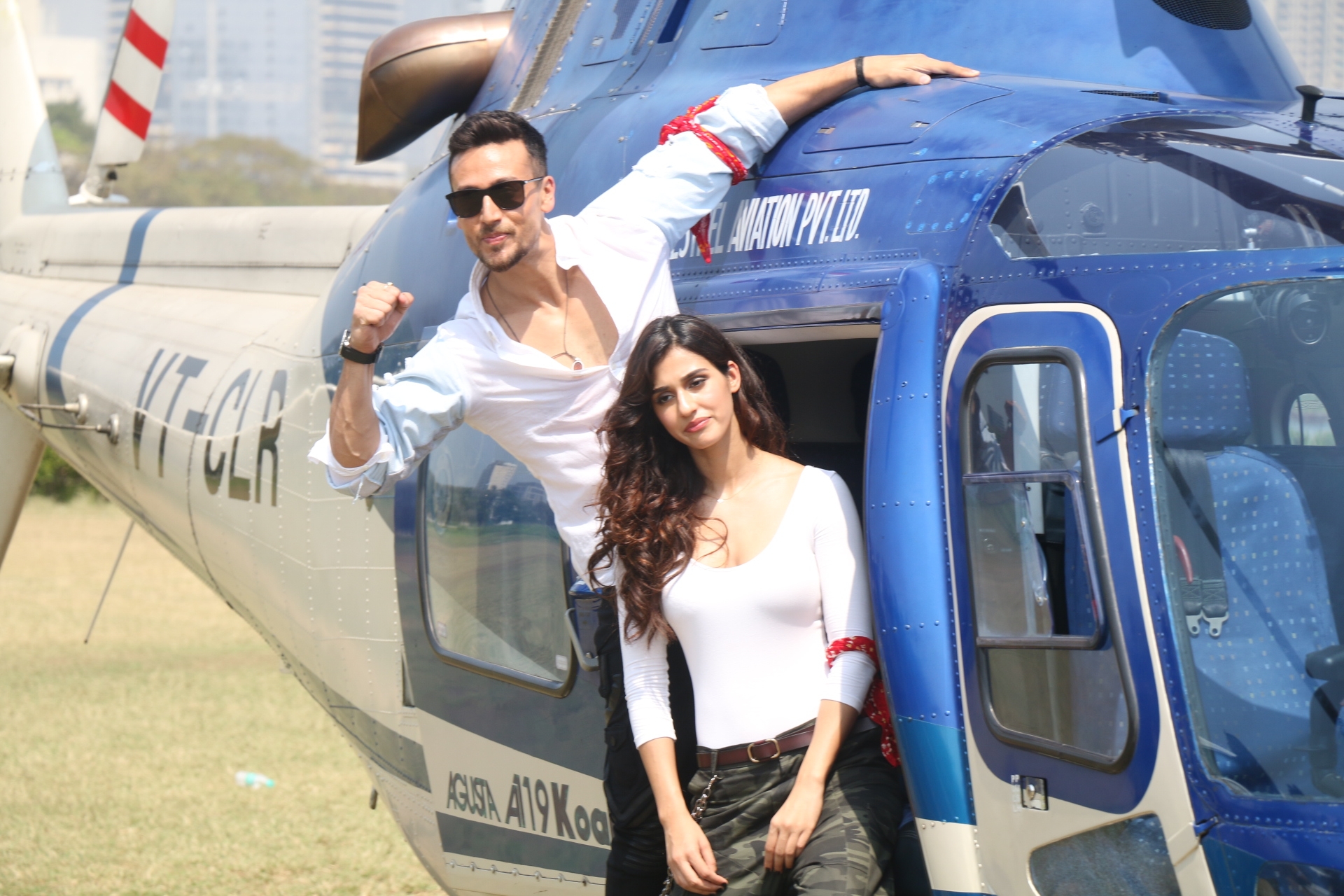 ​Your comment on your alleged relationship with Disha Patani?
Ek hi Disha hai mere liye. Work, work and more work. I'd be the most ​unlikely candidate to get into a relationship at this stage of my life when my entire focus is on my career. My only love is my work. Besides, I am very bad at multi-tasking. I like to focus on only one aspect of my life.
Are you monitoring Disha Patani's career, clothes and  movements?
I am trying to look after my own career. Where will I fit in someone else's career? Of course she's special! All women are special. All my co-stars are very special. If I give fashion and career tips to one, I might as well give the same to all. Though mind you, I wouldn't dare.
It was also reported that you tell Disha which parties to attend…
First of all, I don't socialize. I don't attend parties. So that's out of the question. Secondly, who am I to tell anyone where to go and what to wear? I am the kind of guy who goes out for official appointments in a track pant, vest and chappals. Thirdly, I don't consider myself knowledgeable enough to offer gyan on any subject to anyone. I am still trying to figure out what and where life is leading to.  
When are  you coming out in the open about your  relationship with Disha?
Whatever we share professionally or personally is for us to share. Why do we need to talk about it in public? Jo hai so hai (whatever is there, is there).
Krishna Shroff On Her Brother's Rise To Stardom..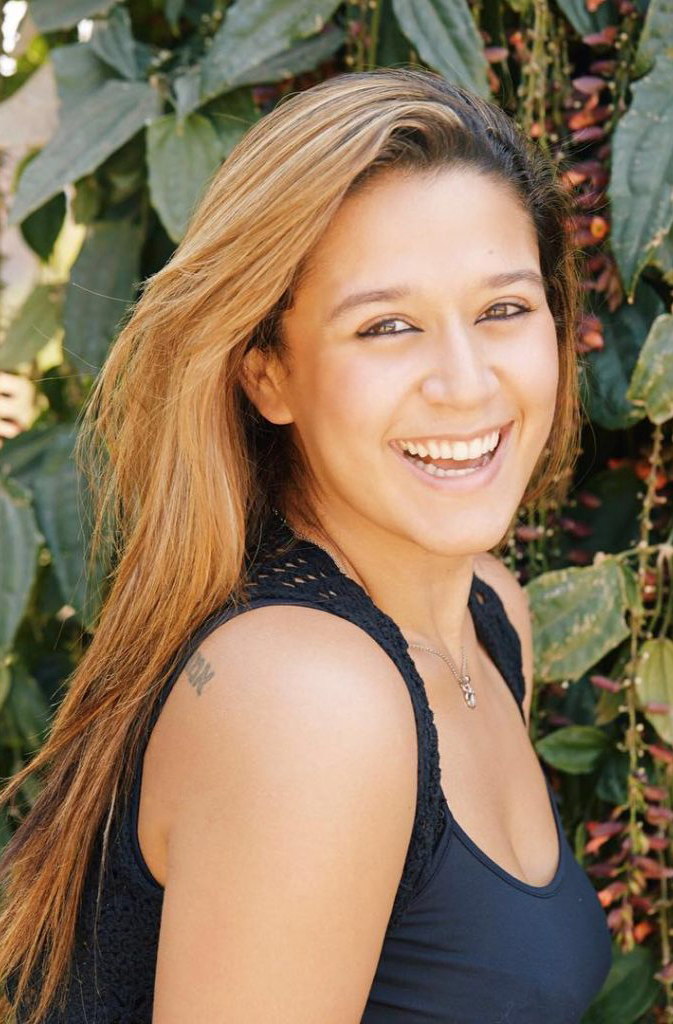 Not mom Ayesha Shroff, not  friend Disha Patani. The most important woman in Tiger Shroff's life is his sister Krishna Shroff.
And the proud sister just can't stop raving over Tiger and his new film Baaghi 2. "I feel Tiger brought something so new into the industry along with his launch, and he does what nobody else in the industry can do with his action and dance."
When it comes to a shared life, Krishna comes closest to  Tiger. The proud protective sister exults, "I am extremely grateful to have a brother like Tiger. He's so inspiring, not just in the way that he handles his professional life, but more for the person he is."
Krishna got a chance to work closely with Tiger when she assisted director Sabir Khan on  Munna Michael. "Having had the opportunity to work with him on an entire film made me strive to better myself overall too. Over the past year, we've become closer than ever. I don't think there's a single person on this planet whom I love more. Tiger and I are best friends, so there's nobody that he trusts more when it comes to his craft. Spending so much time around him motivates and inspires me to work harder."