Bollywood News
The Sky Is Pink: Zaira Wasim's Look at the Wrap Party is Everything!
Zaira Wasim looked totally adorable at the wrap party for The Sky Is Pink
Zaira Wasim is one of the luckiest youngsters in Bollywood as she has been mentored by none other than Aamir Khan. After power-packed performances in films such as Dangal and Secret Superstar, Zaira has bagged yet another prestigious project in Bollywood, The Sky Is Pink.
Zaira Wasim will be seen in the film along with Priyanka Chopra and Farhan Akhtar.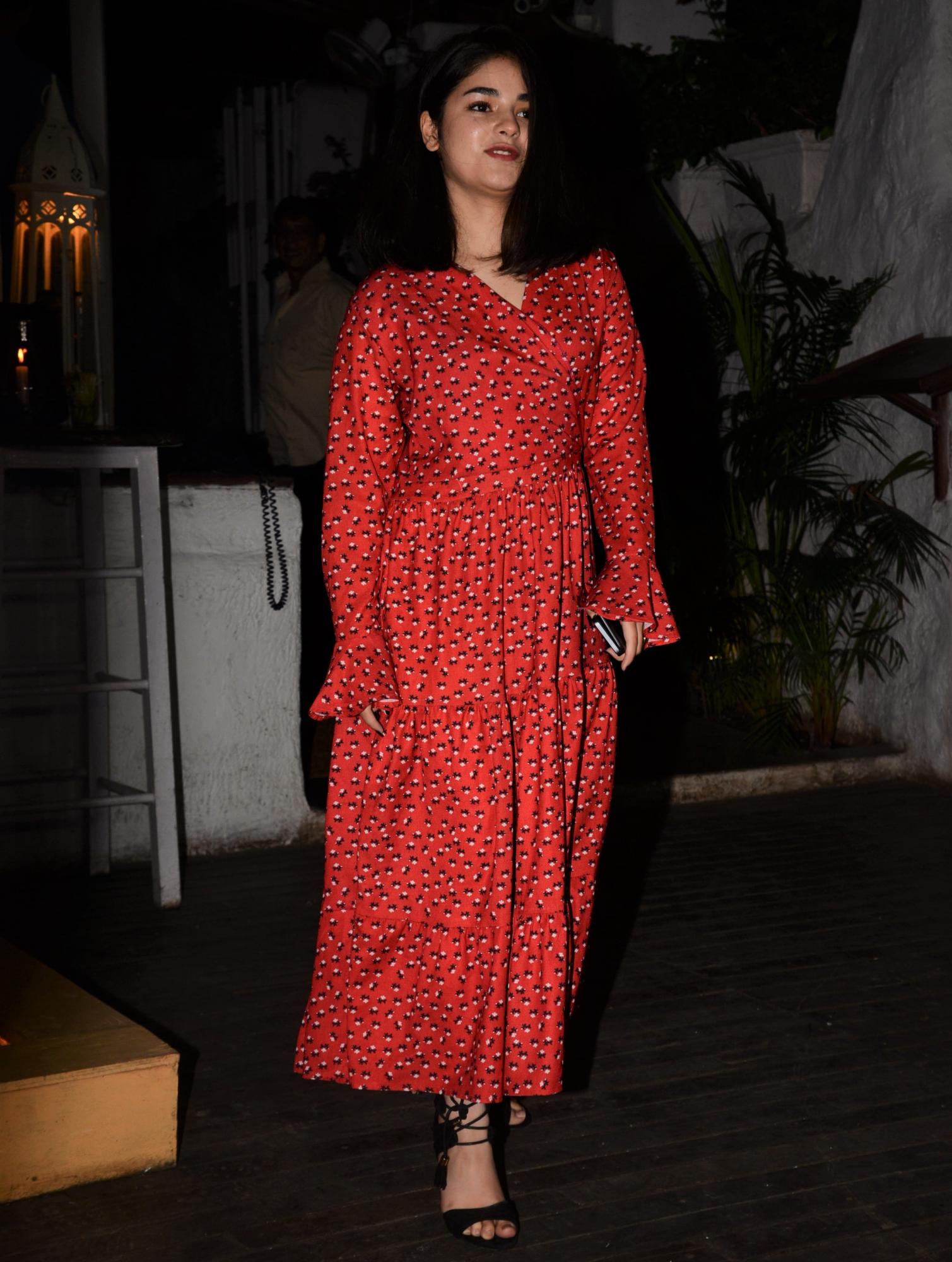 Recently, the makers of the film held a wrap-up party and Zaira Wasim was seen sporting a completely new and a chic look.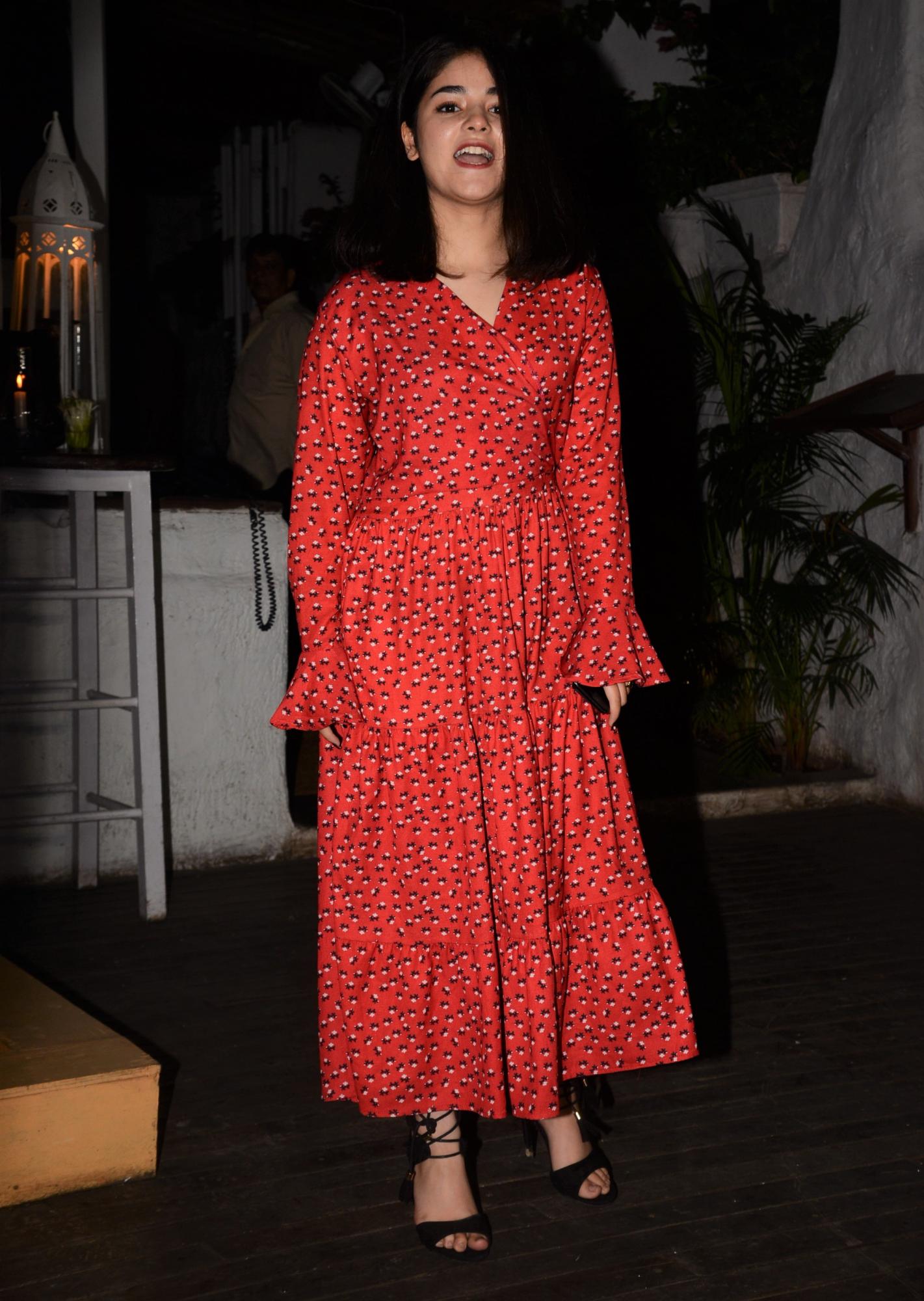 She let her shoulder length hair down and wore a dress floral dress. The film directed by Shonali Bose is set to release soon.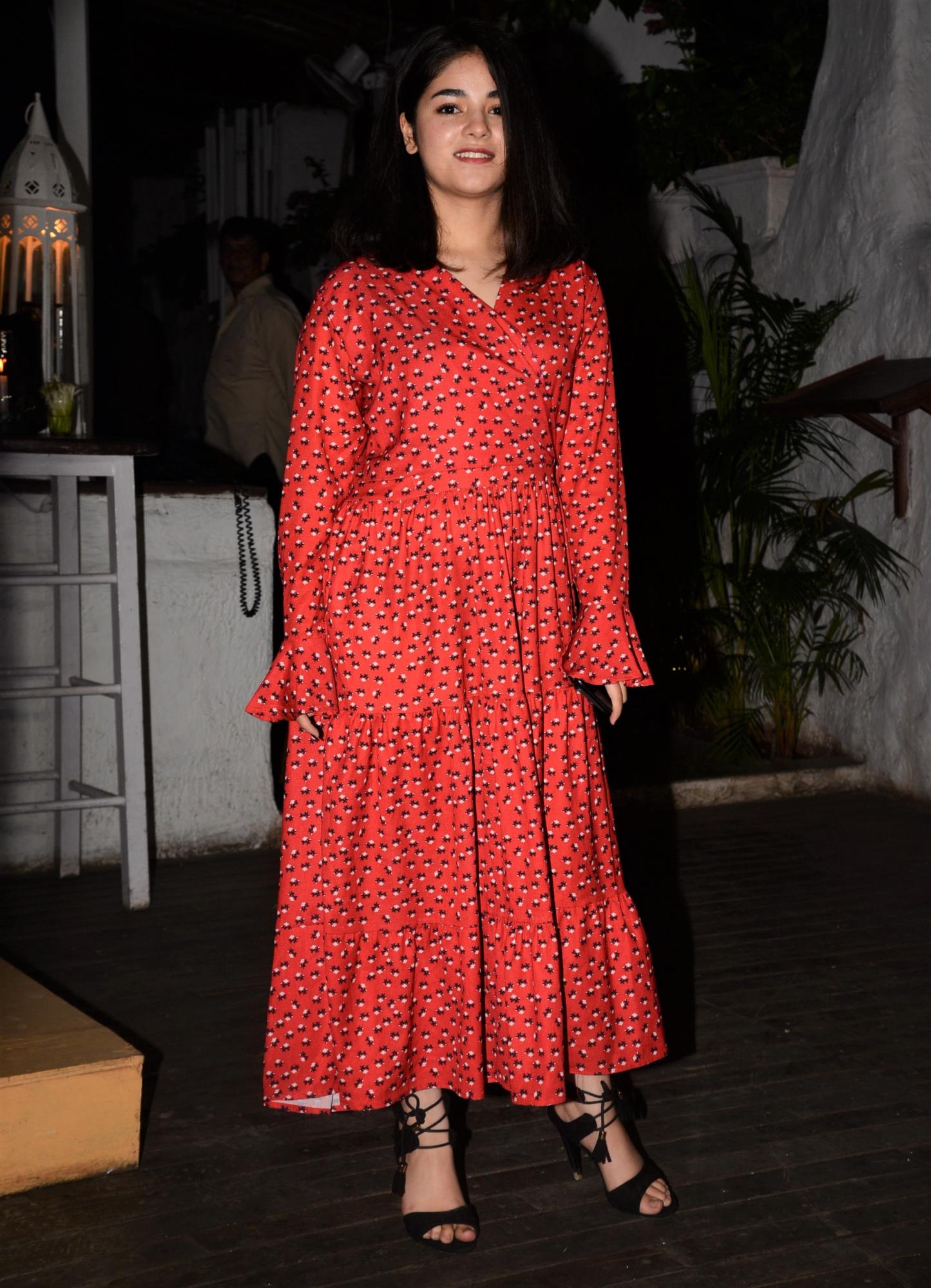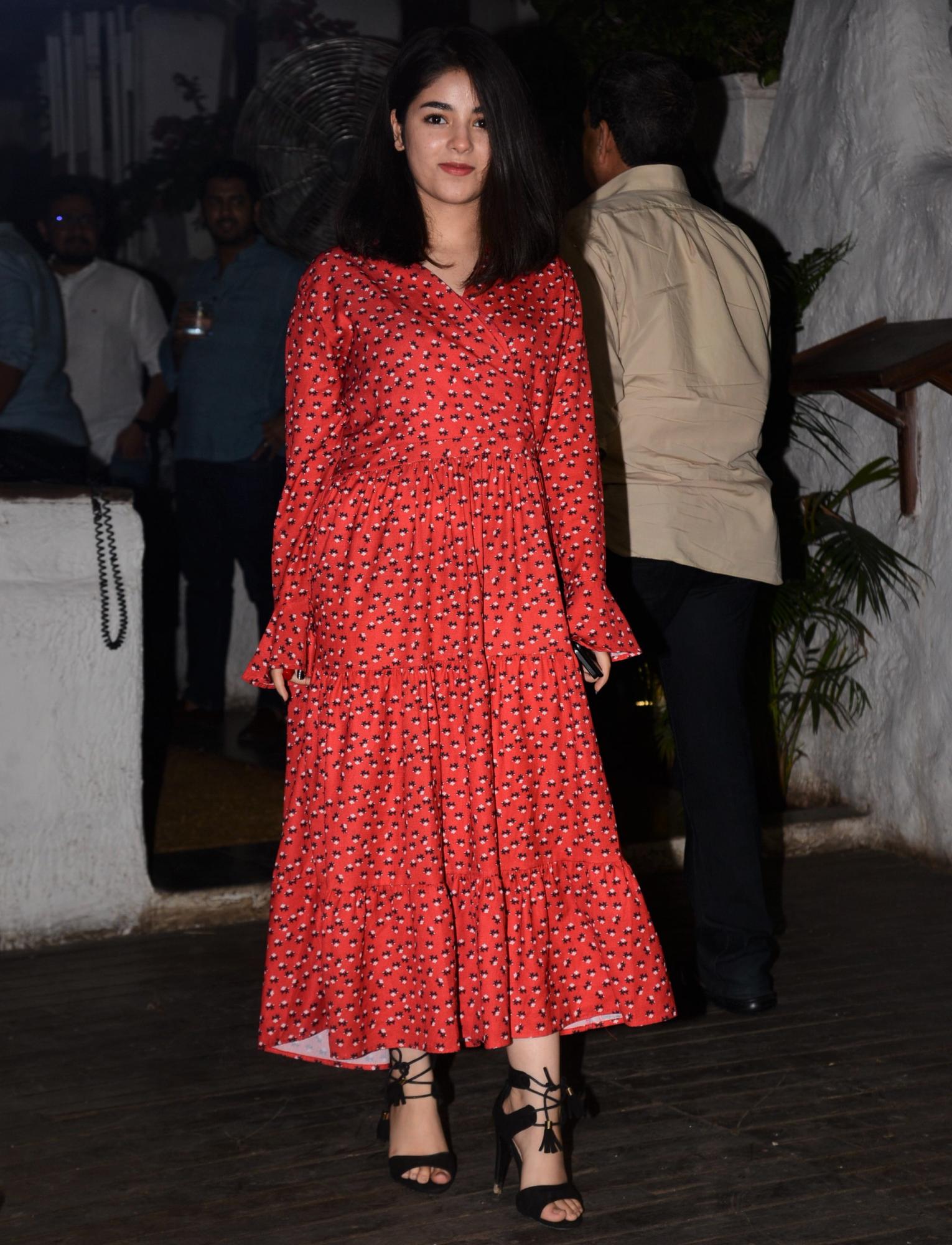 Priyanka Chopra, who will be seen back in Bollywood after 3 years took to her Instagram to share the completion of the film.
Missing from the wrap-up party was Farhan Akhtar and his absence did raise a lot of eyebrows. Priyanka, who had recently been injured also turned up at the party wearing a cast on her leg. The Sky is Pink is a real- life story based on the life of a motivational speaker Aisha Chowdhary, who suffers from pulmonary fibrosis. The film narrates her journey while PeeCee plays mother to Zaira Wasim's character. The film will hit the screens on October 11 this year.  A video on Priyanka choosing The Sky Is Pink from among various offers has gone online. In the video, we can hear the actor saying, "Amid various options at that point, everyone questions me about why this movie? Why not this tent-pole, potboiler with song and dance". Siddharth interrupts to ask her "Priyanka, which film are you talking about?" and all of them burst into bouts of uncontrollable laughter. Well, we wonder if that was a reply to a certain actor sulking over Piggy Chops walking out of his film.