The Sky is Pink Trailer Review: Priyanka Chopra and Zaira Wasim Anchor a Painful Tale
By Mahwash Ajaz Tuesday, 10 September 2019
The Sky is Pink's trailer has just dropped and check out our review. Priyanka Chopra and Farhan Akhtar are telling a powerful tale with love and pathos
Priyanka Chopra has been a newsmaker for the entirety of her career. Whether it was in her initial days as a Miss Universe winner or later doing 'bold' roles (for the lack of a better word) in Bollywood. Priyanka later married Nick Jonas, a popular Hollywood star, and their wedding made global headlines. Priyanka has starred in numerous Hollywood features and ventures such as the series Quantico and films such as Baywatch and Isn't It Romantic. She recently appears in the trailer of The Sky is Pink in the lead role with Farhan Akhtar and Zaira Wasim. The film is directed by Shonali Bose and is all set to release 11th October 2019. The review of the trailer is pretty simple but before we get into that, let's look at the past couple of weeks that have been quite a whirlwind for Priyanka Chopra.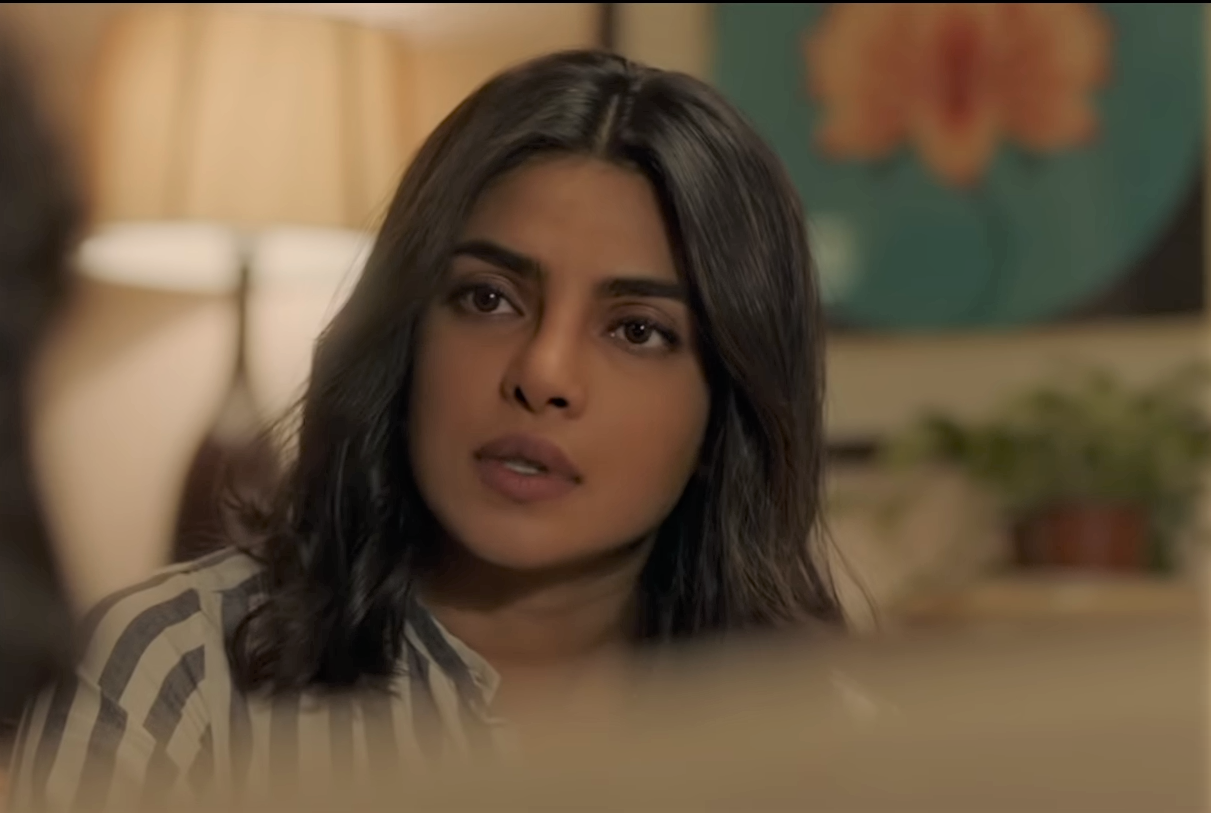 Priyanka Chopra in The Sky is Pink, courtesy RSVP Movies
Controversies Around the Sky Is Pink Stars:
Controversy hasn't been far from Priyanka ever. Mrs. Chopra-Jonas, was in the line of social media fire for talking 'down' to a Pakistani woman at a beauty conference in LA. Priyanka was accused of gaslighting and speaking condescendingly to a young woman named Ayesha Malik who had asked Priyanka about her 'Jai Hind' comment during the time when India and Pakistan were at the verge of a nuclear war earlier this year. It had lead to many people asking her to step down as the Goodwill Ambassador to the UN and officials at the UN stated that it was her personal opinion and she has a right to hold it.
Priyanka Chopra tweeted during a time when we were this close to sending nukes to one another. Instead of advocating for peace she tweeted in support of the Indian army pic.twitter.com/LhbMkOW59v

— Ayesha Malik (@Spishaa) August 11, 2019
Many portals hold Priyanka as a feminist icon and as a woman of colour, she's hailed as someone who's definitely cracked the glass ceiling. Though she had been trolled online for her comments to Ayesha Malik with 'are you done venting?' and 'don't embarrass yourself, girl' whenever there's a post about Priyanka speaking about women's rights.
I totally agree with you. Now let them speak truth to power without snatching the mic away from them. https://t.co/CrZfsfREft

— Ayesha Malik (@Spishaa) September 3, 2019
The Sky is Pink also starred Zaira Wasim who had her share of controversy lately. She recently said she would quit Bollywood (The Sky is Pink would be her last film) as it was taking her away from her faith. Zaira was also trolled for taking a picture with Kashmiri leader Mehbooba Mufti earlier. Zaira's quitting of the industry had caused much ado in news cycles in India as well as the Indian social media. Actress Gauhar Khan had come to Zaira's defence in a show hosted by Barkha Dutt whereas Dangal director Nitesh Tiwari had responded, in a separate media interaction, with sadness and disappointment with Zaira's decision.
The Question Becomes, Can Art Can Be Separated from the Artist?
It's a question many writers and commentators such as myself struggle with. How do you separate an artist's individual behaviour, that they have off-screen, to the talent they display onscreen?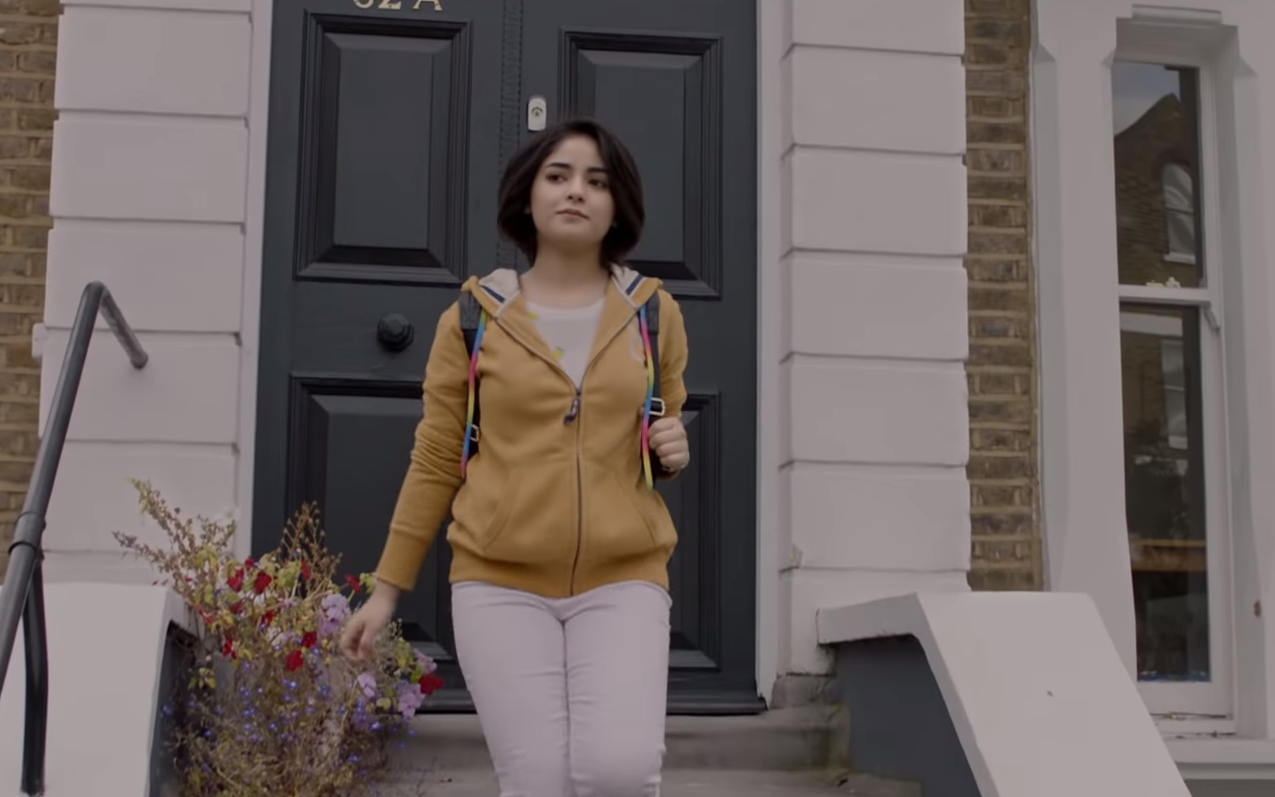 Zaira Wasim in The Sky is Pink, courtesy RSVP Movies
So when I watched the trailer of The Sky is Pink, I could see Priyanka's undeniable talent as an exceptional actress and a powerful presence on screen. I could see Zaira's innocence as a young and fresh actor and her natural flair at performing effortlessly and meaningfully. It was easy to see that because of how well the story has been strung together by Shonali Bose.
The Real Story of Ayesha Chaudhary:
The story of the Sky is Pink is based on the real-life of Ayesha Chaudhary who was born with an immunodeficiency disorder for which she had to undergo a bone marrow transplant at the age of six months. She later developed pulmonary fibrosis that caused her lungs to harden. Ayesha died at the age of 18. She had appeared as a motivational speaker and had also written a book called My Little Epiphanies.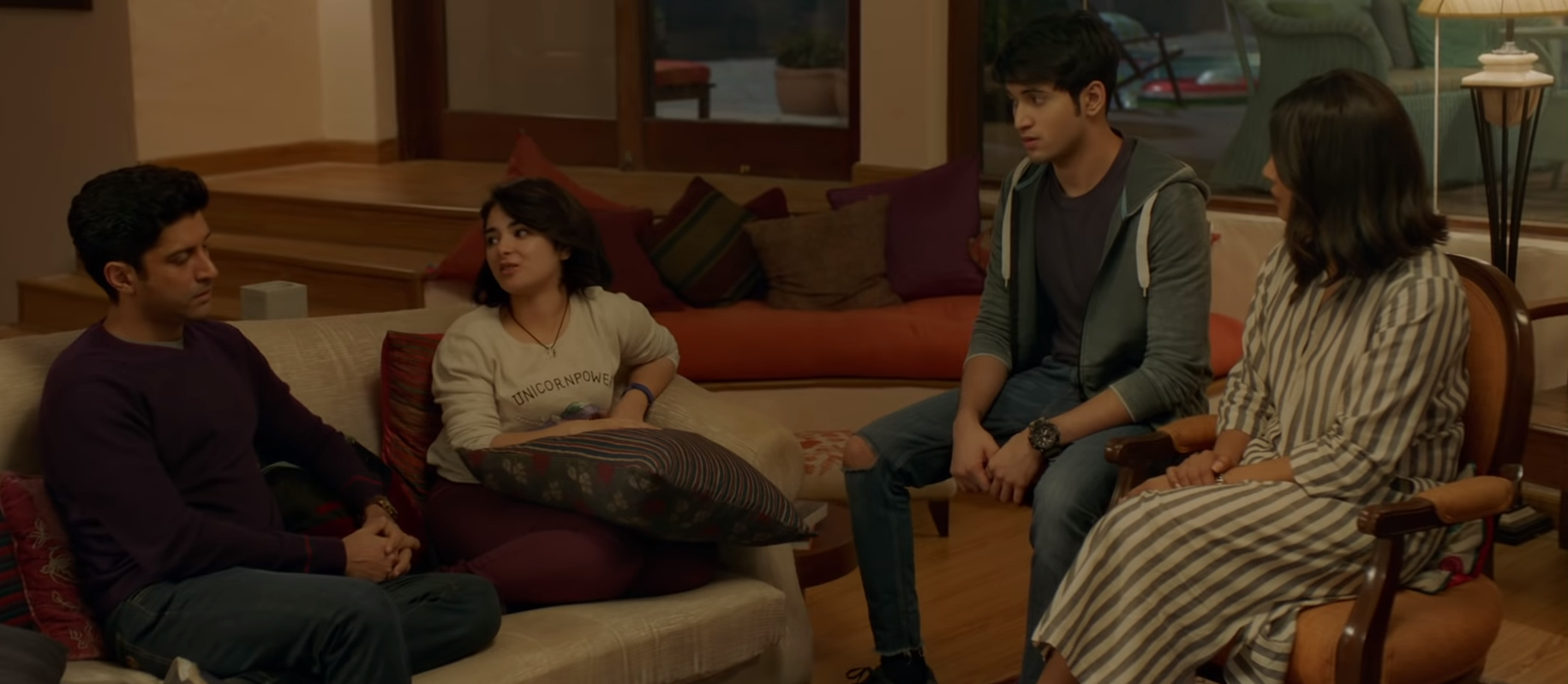 The Trailer:
The trailer seems to be sensitive and romantic as Farhan Akhtar and Priyanka Chopra's love story is given maximum weight. But it might just only be a glimpse of what the whole film is going to be about. The weight of the story all lies on Ayesha's journey and it is definitely going to be one heck of a tearjerker. Written by Shonali Bose & Nilesh Maniyar, The Sky is Pink is produced by Ronnie Screwvala & Siddharth Roy Kapur. The music is given by Pritam and lyrics are penned by Gulzar. The film is edited by Manas Mittal and the photography is done by Kartik Vijay and Nick Cooke. Watch the trailer here.
For all the latest Bollywood News and gossip, follow us on Twitter & Instagram, like us on Facebook and subscribe to our channel YouTube. New videos up every day!
Comments