Bollywood News
"The Second Season of Karenjit Kaur Destroyed Me Emotionally": Sunny Leone
Sunny Leone in conversation with Masala! columnist and celeb blogger MissMalini
We caught up with Sunny Leone ahead of the season finale of the web series based on her life, Karenjit Kaur: The Untold Story and chatted with her about a variety of things - her decision to document her life, her journey in Bollywood, her loving and supportive husband, Daniel Weber and her three kids - Nisha, Noah and Asher. Read it all here: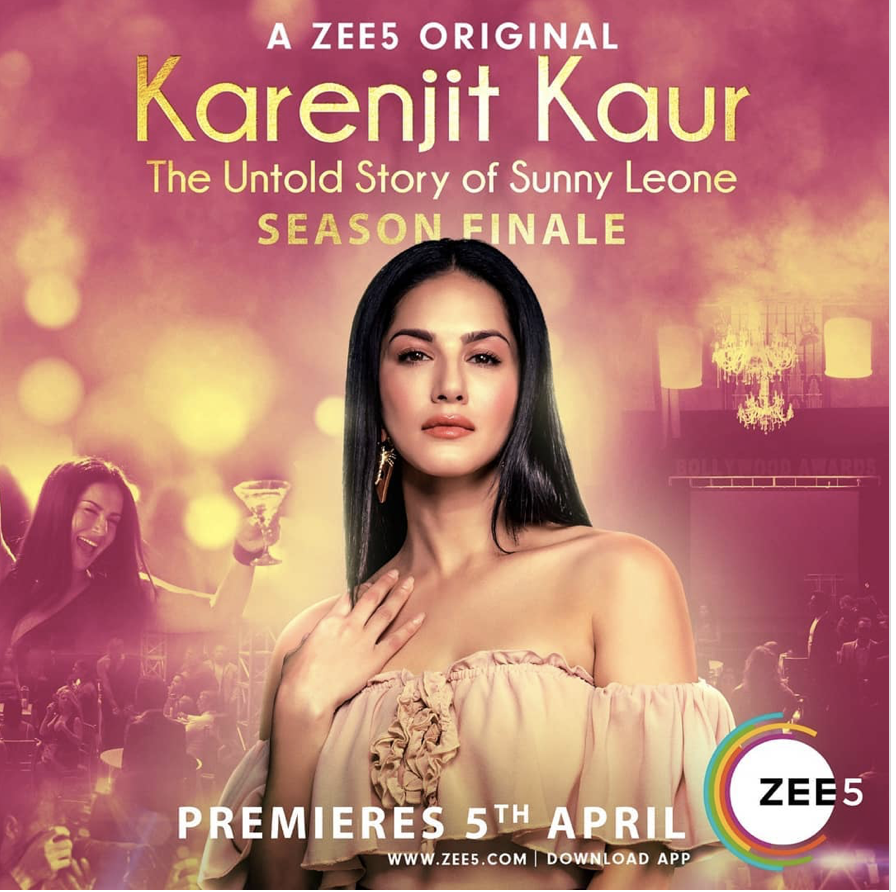 Poster for Karenjit Kaur: The Untold Story of Sunny Leone
Did shooting for Karenjit Kaur: The Untold Story of Sunny Leone bring back a lot of memories?
Of course, it brought back all those memories because the stories that I told are real. So it was really difficult to shoot this. The second season just destroyed me, emotionally.
How do you decide which stories from your life are going to be a part of the show?
Our process started a couple of years ago. The writer (Karan Shrikant Sharma) and I sat down for around six months and he just asked me questions. He just asked me about certain incidents and things that he found online. It was more about me telling him a timeline of so many different questions that he had, from childhood to teenage to being a young adult to getting into the adult industry to Bollywood. It's difficult to sum up all these years into two seasons but he did it! So he took those stories and created into a timeline.
How were you as a child?
I think that I was more on the independent side, your good Indian girl. Yes, I was really independent growing up and that is what you can see in the story as well in both the seasons.
Whenever we have met you, we have always seen Daniel around. Do you fall back on him for everything?
I think one year in a marriage and it is a good healthy relationship, then, of course, you fall on each other for everything. We did business together, so it's a very different type of relationship. He is so incredibly intelligent and amazing at the business that I can say, "Daniel, I want to create a cosmetic line" and he says, "Okay let's do it". It is like a nice synergy that we have.
Talking about your children, we have seen them with you at the airport, around the city and I've to say, they are adorable. Do you just look forward to going home and spending time with them?
Thank you! And yes, you have no idea. My entire day is how to spend more time with my family. We have been really blessed and lucky. Our businesses are doing great, we have a great time with our children and are able to spend very special moments.
How would you sum up your journey till date and are you content with it?
Oh, I am so happy with everything that has happened. I have had a great time being here and I don't think it's over. I think that there are so many more things that Daniel and I going to be getting into or things that I want to do, with all that, it's absolutely amazing.
How do you manage to stay unaffected and positive about everything?
Because I am living the dream seriously. I am living the dream that most people wished they could live through. And those few people that have something bad to say, they are not affecting my immediate circle. So of course, it's not going to affect me. The only time that it does is if I know that reporter, that online portal, newspaper or that person who is saying those things. Because then I wonder what their motives are. When it comes to the industry, it's very small, that is the only time it affects me. I love everything that I get to do every single day.