Celebrities
The Morning Show on Apple TV Review: What Works in Jennifer Aniston and Reese Witherspoon's Show and What Doesn't
The Morning Show, starring Jennifer Aniston and Reese Witherspoon, just aired on Apple TV recently and this is what our review is
Movie Name

The Morning Show

Director

Mimi Leder

Actor

Jennifer Aniston and Reese Witherspoon

Rating

Rating 3.5/5 Stars
The streaming platforms in the world today are out for our attention. Maximum number of eyeballs has changed its meaning in 2019. The world of entertainment exists like never before as the big stories get told on small screens. Apple TV's The Morning Show stars Jennifer Aniston, Steve Carrell, Reese Witherspoon and Billy Crudup – a line-up that would make anyone take a second look. But what really matters is: would you stay?
Our attention spans and how we consume digital media and entertainment seem to be what is driving most digital scripts these days. Amazon, Netflix and now Apple TV are all vying for that top spot in the most watchable, shareable stories. The Morning Show is no different. It's got enough of those "what the…!" moments and monologues that can be shared over and over on your newsfeed.
The Plot: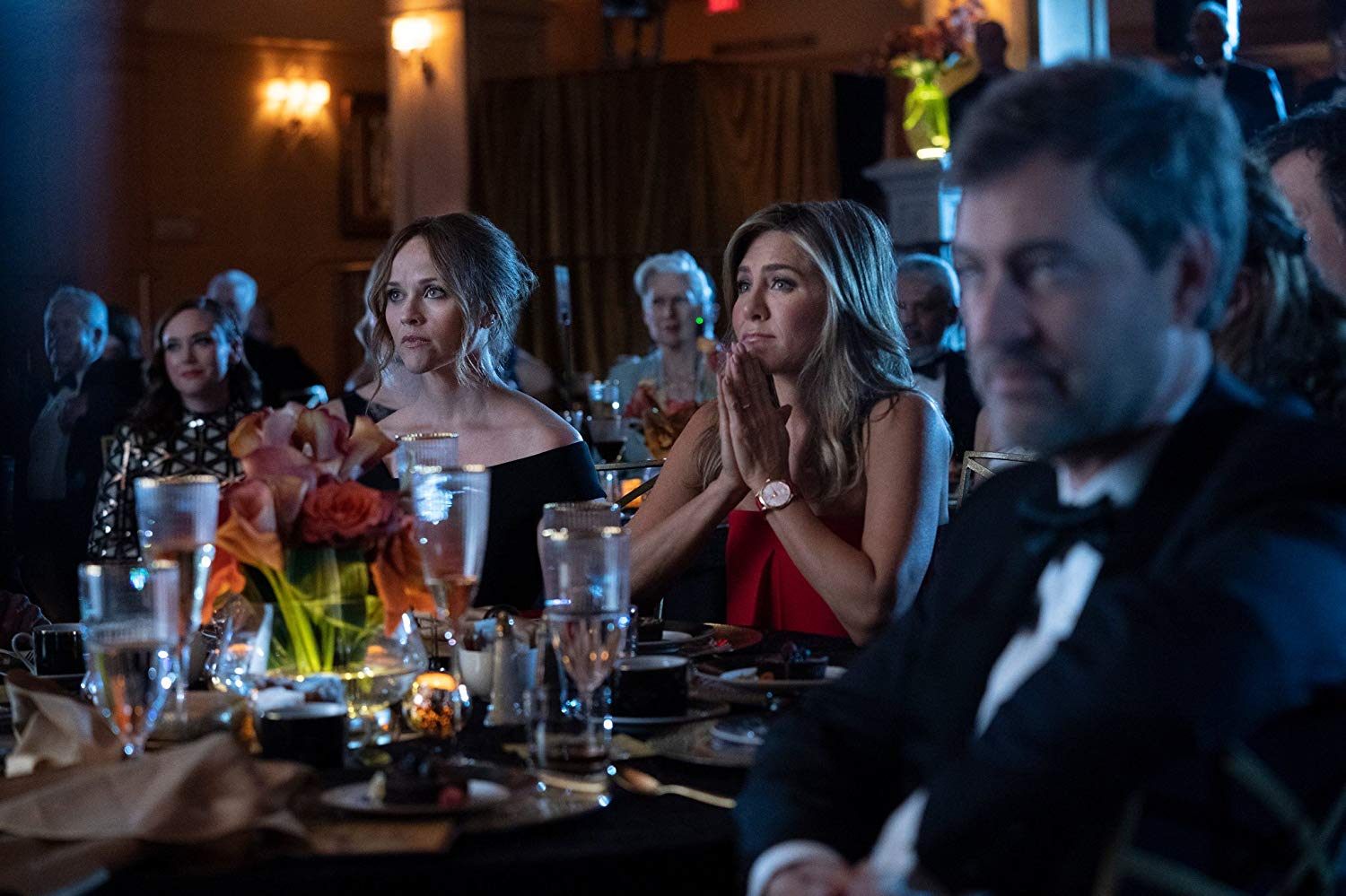 Jennifer Aniston and Reese Witherspoon in The Morning Show
Jennifer Aniston stars as Alex Levy and Reese Witherspoon is Bradley Jackson. Both women are now on the seat of America's most watched morning show – aptly named The Morning Show – which has been struggling in terms of its ratings. Enter Cory Ellison (Billy Crudup), a maverick who knows how fast the audiences are moving towards viral content instead of being focused on what's happening on television. Steve Carell plays Mitch Kessler, Alex Levy's old co-host who was fired from the show due to a scandal.
Alert: Spoilers Ahead

The Good: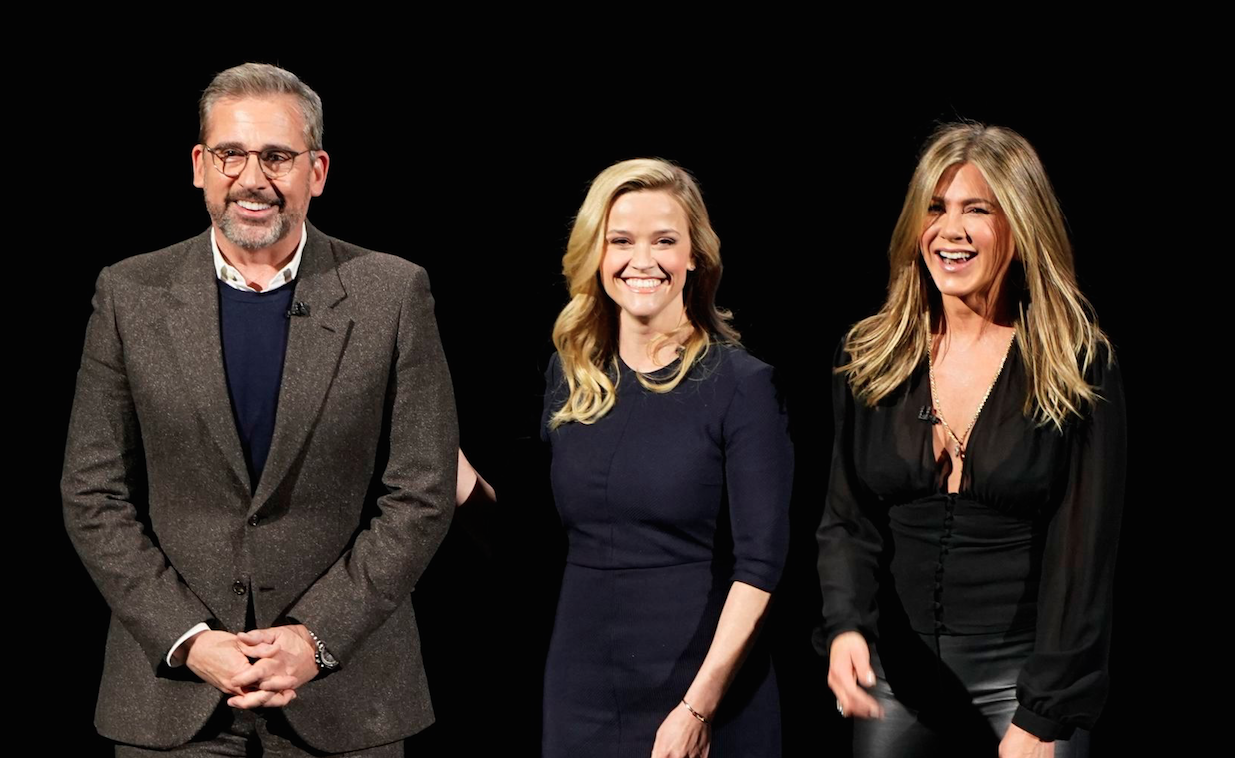 Jennifer Aniston, Steve Carrell and Reese Witherspoon star in The Morning Show
Jennifer Aniston and a whole lotta Jennifer Aniston. Whether it's Aniston's piercing glare as the cutthroat tv show host or the panicked celebrity on the verge of irrelevance, she holds the show together and brings that necessary oomph to the show that it sometimes lacks. Reese Witherspoon as Bradley Jackson is earthly and believable but her storyline has way too many clichés. The struggling-with-addiction brother, the abandoning father and that short fling with the bartender. What is deeply interesting is her chemistry with Crudup. Cory Ellison and Bradley Jackson seem to have an edgy connect, one that comes with two broken people trying to achieve a similar goal in unlikely circumstances.
The show's most complex and possibly most controversial character is Mitch Kessler. Kessler is accused of sexual misconduct by women in the workplace and Carell, being one of the most likeable men in Hollywood, playing this role gives a lot of weight to how good men, men you've always liked and who aren't really villainous rapists, can be sleazy, intrusive and unable to understand the implications of their actions. Combined with star privilege and patriarchy, how men in power impact young vulnerable women – is one of the many nuanced conversations The Morning Show takes on in the light of #MeToo. In a conversation with a 'director' (played by Martin Short), Kessler talks about wanting to do a documentary about men who have been accused but aren't as horrible as Harvey Weinstein.
The director begins ranting about having a sexual relationship with a younger woman. Kessler's face changes. Almost tonelessly, he outlines the difference: 'but you're a predator'. That one moment defines the show's approach to #MeToo. It sheds light on the various machinations of sexual misconduct and how it comes to light in the entertainment industry. There is even an investigator that is silently colluding with high ranking network execs to save them from the heat from press and the lawyers. It's a dirty, muddy pool and the Morning Show is baring it all.
The Bad: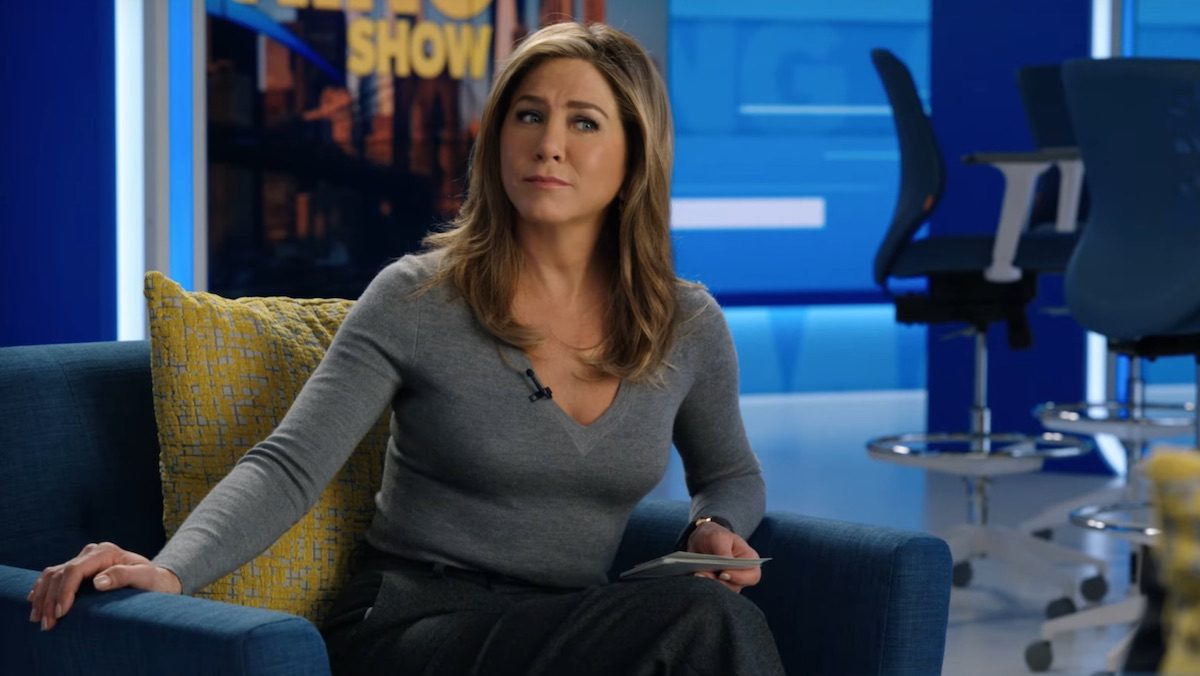 Jennifer Aniston in The Morning Show
There are possibly too many slomo establishing shots of the lead stars. Exposition shouldn't take this much time in the attentive-for-the-three-millisecond generation. There is a scene where Bradley Jackson sits down in her hotel room and sighs. That is enough for your audience to forget about the Morning Show and watch a panda give birth.
The Verdict:
The Morning Show is fun and engaging and even thrilling at most points. It only starts lagging when there is far too much exposition and establishing shots are a bit more than necessary.  The star cast is delightful and surprisingly relatable and it's probably a good idea to drop an episode every week than to leave it all for binge-watching. That's one thing about the tv-format that the Morning Show definitely got right.