Beauty
Review: Salon Looks Launches Its First Branch In Dubai
Does the new salon meet our expectations? Read on to find out more
Having grown up in Delhi, Salon Looks is a name that reminds me of my first ever manicure or a fancy blow-dry on my first day at work. The news of the salon's first branch opening in JLT came as a welcome surprise. The launch hosted by the salon's owners Varun Dutta and Jessica Dutta was a warm and friendly affair with women who share a passion for the good life showing up to celebrate the opening. The vibe was very casual and everyone had a wonderful time gorging on canapés as they got pampered with their pick from a range of complimentary treatments like manicure, pedicure and hair services as a violinsit played tunes according to the mood in the background. The coolest part was the 'makeover corner' where women could try different hairdos and get a picture taken in their new avatar.
The highlight for me really is the warmth and approachability of each member of the team. They made me feel at home instantly and that for me is a deciding factor in revisiting a spa or a beauty therapy center. Looks is incredibly practical as well because it's a one-stop shop for all your beauty needs. I find this particularly hard to come by in Dubai where salons specialize in nails, hair or facials.
For busy working women who can't afford a bad hair day, the salon offers the original Brazilian Blowout which lasts for upto 12 weeks with good home care. The signature treatment gives your hair a complete makeover with the use of a Brazilian Super Nutrient Complex and a proprietary polymer system.The water and humidity in Dubai is notorious for making hair dry and causing intensive hair-fall and that's why this is a godsend.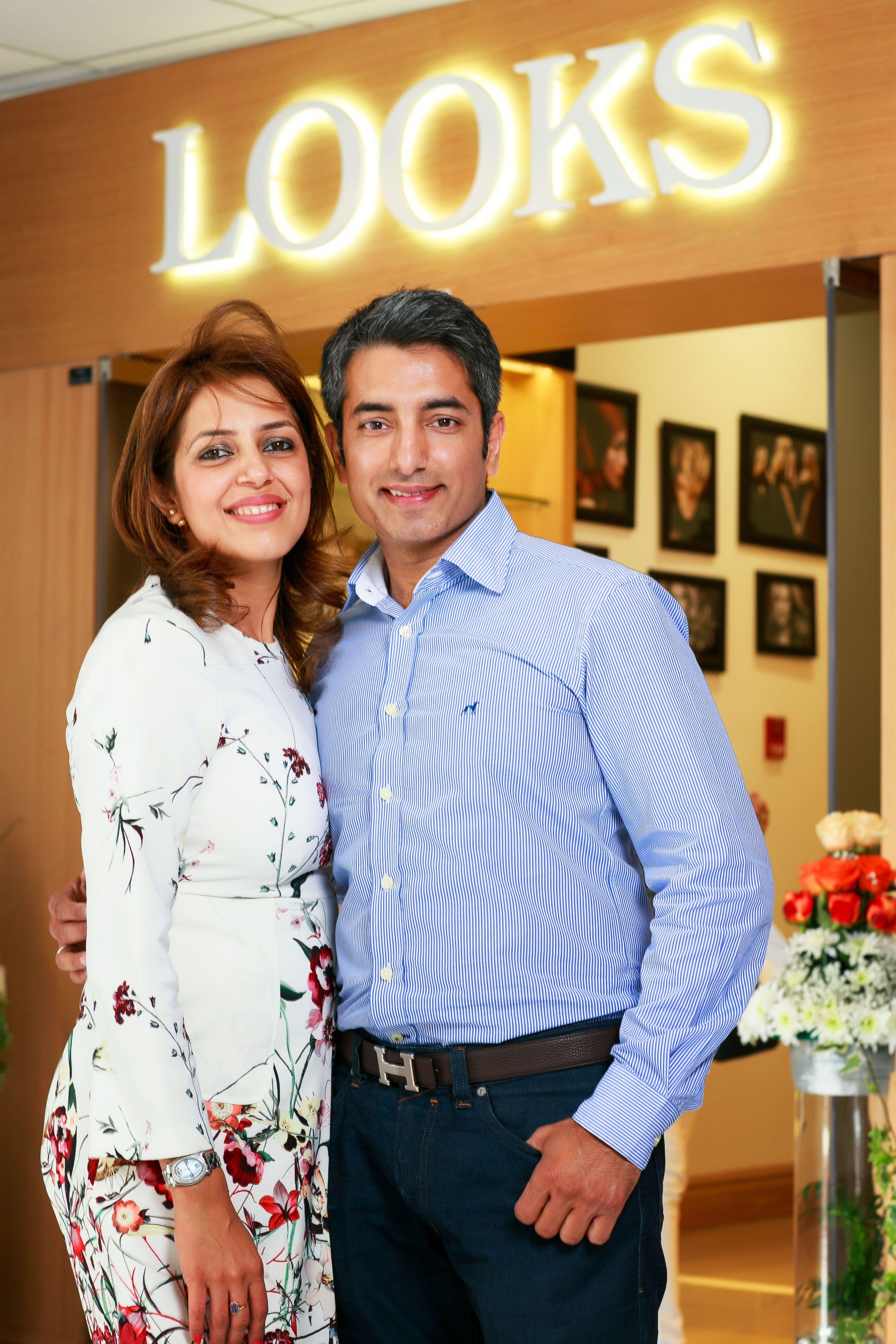 . I recommend the service as it actually improves the condition of the hair by creating a protective protein layer around the hair shaft to eliminate frizz and smooth the cuticle. Genius.
On my first visit, I particularly enjoyed the Spa manicure and pedicure that treats dry skin, eliminates dead cells and rejuvenates you with a relaxing massage. I love their Essie range of nail paints which is America's go-to professional nail brand and the ultimate authority on nail trends and color. The place also offers Essie's long-lasting gel polish which is ideal for vacations as it never chips. They also offer a range of innovative blow-dry services and have senior stylists on board to make sure you never have another bad hair day. If you have a sensitive scalp or any other hair issues, they offer different treatments to repair your hair after a scalp analysis.
Your skin isn't exactly about to feel left out either. I was very impressed by the knowledge and expertise that their trained team of skin therapists possess. The summer months in Dubai can be your skin's worst nightmare and the Thalgo range of deep-cleansing and exfoliating facials that the salon offers might just offer a solution. After an intensive skin analysis, my beautician did a 60 minute facial which was extremely effective in cleansing it and eliminated that tiredness that often accompanies stress and sun-exposure. The products which are from France are extremely gentle and can be used on sensitive skin like mine making it the first facial where I didn't end up with breakouts on the following day.
I love how the owners and the staff are committed to bringing the quality and values that have made them so popular in India to the women of Dubai as well. The standards of hygiene and quality control are rather impressive and although that is a norm in Dubai it is hard to come by places which strictly adhere to the rules set by authorities. Salon Looks has won me over with their simplicity and their genuine attempt to make the customer feel comfortable enough to vouch for the place. I would most definitely recommend a facial, a hair color or keratin treatment or some fancy nail art with their nail pros, next time you're in the area.