Bollywood News
Tara Sutaria and Aadar Jain: How The Duo Left Sweet Musical Hints for Each Other
Tara Sutaria and Aadar Jain have been rumoured to be dating for the past few weeks. The duo also made a few public appearances together.
Tara Sutaria recently posted two pictures from her recent photoshoot where she can be seen peacefully settling in green pastures. Tara Sutaria looked glamorously beautiful with her golden brown hair set in loose waves as she looked into the oblivion for one picture and closed her eyes holding her hair in the next picture. Tara Sutaria has a close connection with music and hence posted Nat King Cole's classic song Unforgettable's lyrics as a caption that said, 'Like a song of love that clings to me, how the thought of you does things to me'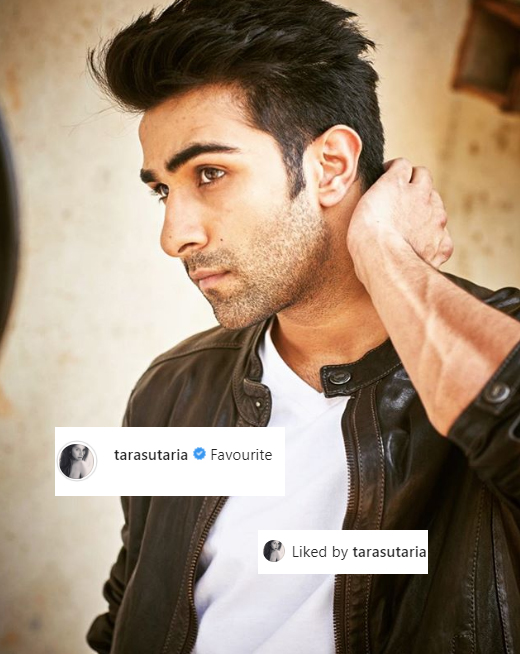 Aadar Jain's photos which Tara Sutaria liked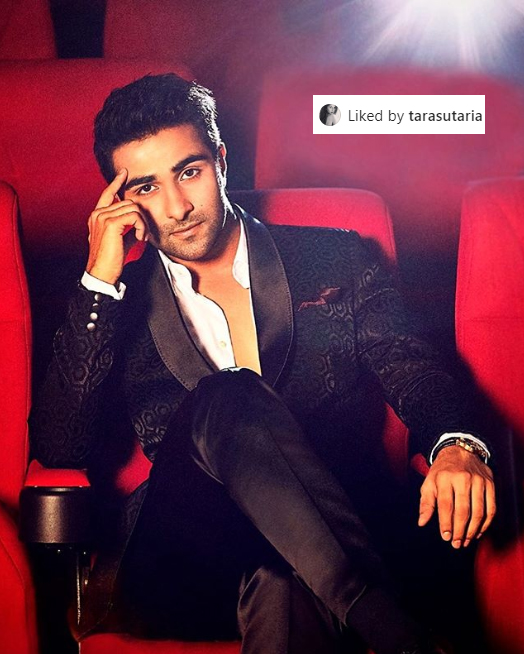 Aadar Jain's photo also liked by Tara Sutaria
Tara Sutaria and Aadar Jain have been in rumors for the past few weeks now. Although she has also been linked to her Marjaavan co-star Siddharth Malhotra, Tara Sutaria has often made public appearances with Aadar Jain. He happens to be the first cousin of Karisma and Kareena Kapoor Khan being their aunt Rima Jain's son. Aadar Jain quickly joined Tara Sutaria to complete the song saying,
'Never before, has someone been more..'
While he was apparently trying to complete the lyrics, it also served as a pun. Tara Sutaria also replied back with a direct and sweet answer. She said, '@aadarjain That's why darling, it's incredible that someone so unforgettable, thinks that I am unforgettable too. :) Oh and by the way, counting down the hours.'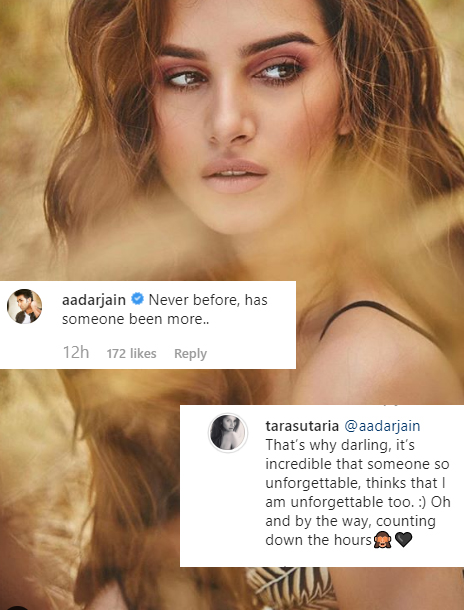 Tara Sutaria and Aadar Jain's exchange on Instagram
Tara Sutaria had earlier stated that Aadar Jain was special to her. According to Student of the Year 2 and Marjaavan actress, she and Aadar Jain shared a lot in common and liked spending time with one another as both of them were foodies.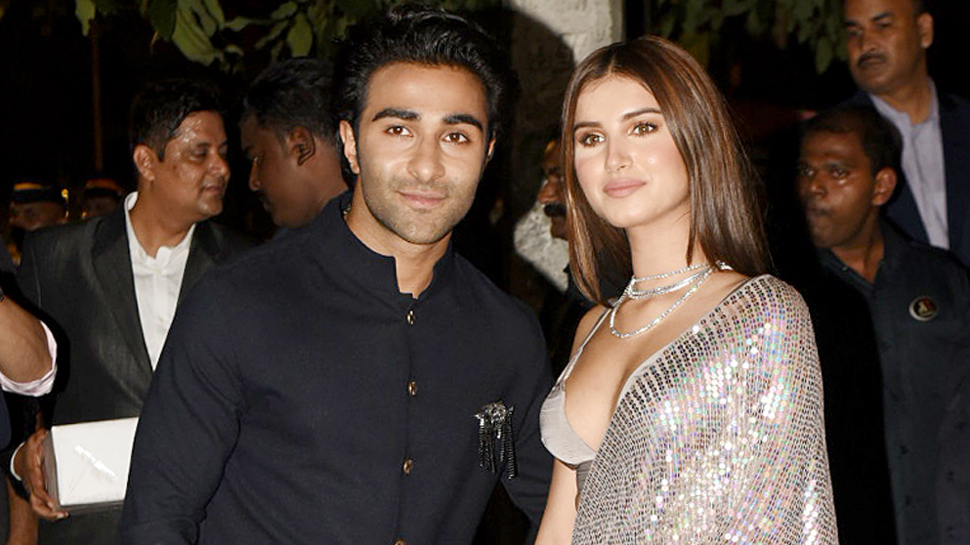 Tara Sutaria and Aadar Jain
Tara Sutaria has been singing professionally since the age of seven and has participated in many competitions and concerts. Her song 'Slippin' Through My fingers' became a part of Ashwin Gidwani Production of Bharat Dhabholkar's Blame it on Yashraj. She plated the role of Sandy in Raell Padamsee's musical 'Grease.' Tara Sutaria has performed in solo concerts in London, Tokyo, Lavasa, and Mumbai. Tara Sutaria has been among the seven top finalists for 'Pogo Amazing Kids Awards' in the singer category. Tara Sutaria has also performed with the likes of  Louis Banks and Mikey McCleary.