Celebrities
Tapu Javeri, the Veteran Photographer, Shares Some Rare Images of Stars From Yesteryears
Tapu Javeri, the photographer and Jeweler, had the honor of shooting some of the biggest stars of the Pakistani television and film industry. He shared some images on Instagram.
Tapu Javeri is considered one of the finest names in the fashion industry of Pakistan who have been into it since the day it bloomed. Coming from a sound academic background in Archaeology, Tapu Javeri's family had been actively involved in the jewelry making business even before the partition of Pakistan hence fashion was always a necessary part of his life. He decided to pursue a career in photography and has seen the ups and downs of the industry for a very long period of time. His recent Instagram timeline is a great throwback to reminisce one of the biggest names of the film industry who are either no more or not as active as before on the screen.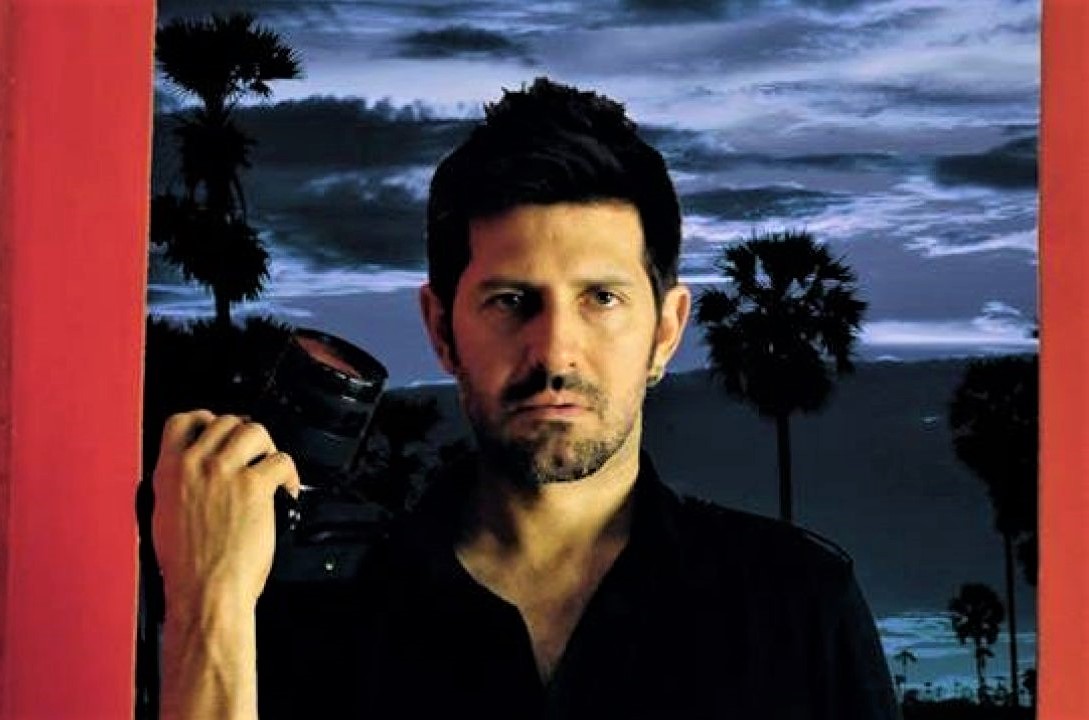 Tapu Javeri
He shared some throwback black and white images which do not capture these icons' glamorous but real personality. All these portraits have the same thing in common. The focus is on their eyes and facial expressions. This throwback has taken not only Tapu Javeri but everyone down the memory lane.
Noor Jahan
Madam Noor Jahan was the icon who gave all her life to the protection and preservation of music in Pakistan. She was known not only for her passion for music but also for her style sense. Madam Noor Jahan had a great knack for saris and rings. Tapu Javeri shared her throwback picture from 1994 with her granddaughter Sonia Jehan who is now a famous actress.
Babra Sharif
The iconic Babra Sharif was known to be a photographer's delight for her striking good looks and a strong penchant for style. She was a muse for many photographers and makeup artists for her style sense. According to Tapu, she is the most photogenic face he has ever shot. He shared photos from 2001 and 1993 on his timeline. 'The great #babrasharif2001 @babra_sharif hair/makeup @mubashirkhansalon (probably the most photogenic face I have ever shot)'
'The legendary #babrasharif1993'
Rani
Pakistani film actress Rani was famous for her heavy kohl lid eyes and dramatic acting in films like 'Devar Bhabhi' and 'Maa Beta'. She gave her first film in 1962 and remained active till 1991. However, the 47-year-old actress lost her life to cancer in 1993. Tapu Javeri's first celebrity shoot was with filmstar Rani in 1990.
Nadeem
Nadeem Baig comes from the era of Babra Sharif and Kavita when the Pakistani film industry saw its boom. Urdu films were being made and the Bengali boy Nadeem was soon everyone's heartbeat. He has worked in the Pakistani Industry for the longest time and can still be seen off and on. Tapu Javeri shared an image from 2002.
Kavita
Kavita worked in the Pakistani film industry for eighteen years from 1974  to 1993 when she decided to give up the life of glamour and settle in the United States. She gave some of the greatest hits of her time like' Society Girl' and 'Muthi Bhar Chawal.' Kavita's sister Sangeeta is still an active film director. She is also related to the British Americal actress Jiah Khan who lost her life to suicide. 'The Timeless face of actress #Kavita #lollywood #tapujaveri 2002.'
Nazia Hassan
Nazia Hassan was the pioneer of Pakistani pop music along with her brother Zohaib Hassan in the 1980s. Her melodious voice and innocent looks made her a household name in no time. However, she left the world too soon after losing her battle with Cancer. Tapu Javeri shared a 1994 shot from a photoshoot he lost when the studio was burnt down in a fire. 'The Queen of #pakistanipop #naziahassan 1994 #tapujaveri #tapujaveriportraits(hair/makeup @nabila_salon ) this is the only image that survived from my shoot with Nazia. All the other negatives were destroyed years ago, in a fire in my studio.'
Ali Azmat
Not much people remember Ali Azmat from his early days when he had just entered the music scene after returning from Australia. Tapu Javeri shared an almost unrecognizable picture of Ali Azmat when he did not support his iconic shaved head and had killer cheekbones. 'Young and hairy #AliAzmat1992 just before the release of their album #talaash'
Reema Khan
Reema, who started her film career with the film, Bulandi, is still loved for aging gracefully and representing Pakistan in a dignified way. She always looked like a Japanese doll and to be honest, still looks the same. The Barbie doll of the Pakistani film industry was known for her immaculate dancing skills. 'The always stunning #Reema @reemakhanreal 2001.'
Meera Ji
Although Meera is still active in the film industry, she saw her prime in the late 90s and early 2000s. Tapu shared a behind the scenes portrait from her latest film but it still has the old-world feel. 'The iconic #meera Jee @meerajeeofficial bts portrait from @baajithefilm'
Nirma
Not many people remember the film star and model Nirma who left the industry as soon as she had created her mark. She was famous for her glamorous looks coupled with strong acting skills. Tapu Javeri shared a portrait from a photoshoot which was creatively shot in a Jacuzzi. 'Actress #Nirma in hot water  2002 #tapujaveri #tapujaveriportraits#tapulicious hair/makeup @mubashirkhansalon (shot in the jacuzzi hence the bubbling water)'
Tapu Javeri also shared some images with the Indian actors Om Puri and Pooja Bhatt when they visited Pakistan in 2004.
Nadia Jamil
Nadia Jamil who has now moved to The United Kingdom was and is still known for her strong acting skills. Tapu Javeri captured the beautiful actress through his lens in 1996.
Om Puri
The legendary Om Puri used to visit Pakistan often and was a great promoter of peace between the two countries. Tapu Javeri had the honor of photographing the legend when he visited Karachi in 2004 during the Kara Film Festival.
Pooja Bhatt
Pooja Bhatt, the ace actress, and director, also visited the Kara Film Festival in 2004. In the black and white image, she can be seen looking away from the camera. This image also brought some fond memories for Tapu. 'The gorgeous #poojabhatt@poojab1972 in 2004 during the amazing #karafilm festival #karachi (I wish somebody would revive it. We have so much more to show now) '
Sometimes the pictures speak louder than words. These black and white pictures from the yesteryears and the stars gone by have a tale of their own to narrate. These pictures show the real story of these stars expressed through the eyes and captured through the lens of Tapu Javeri's camera.  Tapu Javeri is currently teaching photography at Indus Valley School of Art and Architecture and Karachi School of Arts.