Tapsee Puts Hindi Chauvinist In Place
By Subhash K Jha Tuesday, 26 November 2019
Taapsee Pannu handles a chauvinist heckler at a press meet in Goa
At the 50th  Indian International Film Festival Of India, the actor who made the most positive impression was Tapsee Pannu, and not just for her eloquence during her Q & A session on stage, but also for the way she handled a Hindi chauvinist heckler who loudly insisted that she speak in Hindi since she is a Hindi actress.
Without missing a beat Tapsee turned around and said she would be happy to speak in Tamil, Telugu or Hindi if the audience was okay with that. A majority of hands in the audience went up in support of Tapsee speaking in English.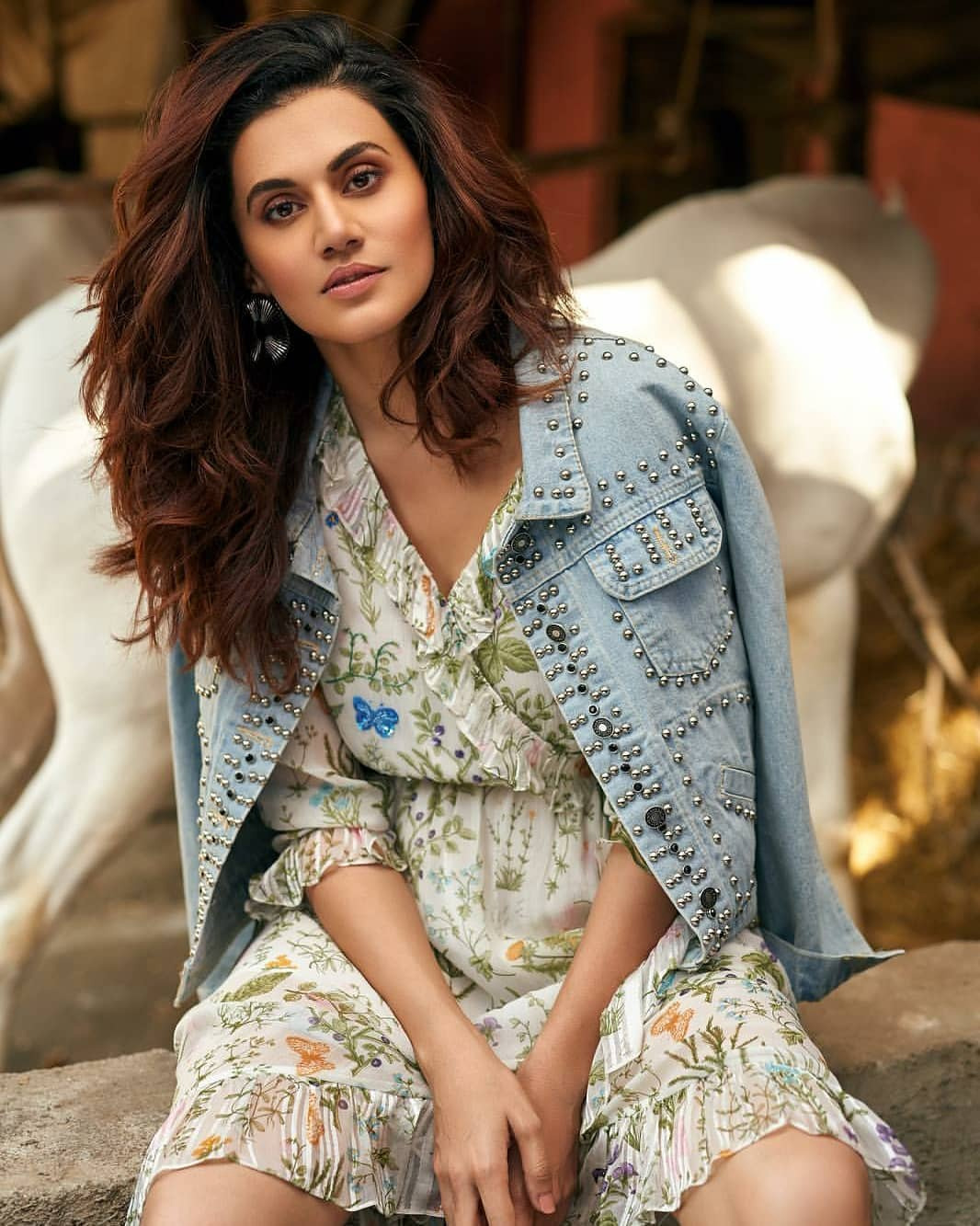 Taapsee Pannu
When I caught up with the feisty actress she explained, "I just spoke out of a common sense. I wasn't taking sides on the language issue. I was only applying a basic rationale while addressing a crowd of people who communicate in diverse languages."
The multi-lingual actress says her chosen language of expression depends on the audience."I  generally think in the language that I've been asked a question in or in the language in which the person interacting with me speaks  to me."
For all the latest Bollywood News and gossip, follow us on Twitter & Instagram, like us on Facebook and subscribe to our channel YouTube. New videos up every day!
Comments