Bollywood News
Taimur Ali Khan Is All Smiles With Dad Saif
Baby Tim was spotted at the airport with his parents Kareena Kapoor and Saif Ali Khan and was totally smiley for the cameras! Click to see pics
Taimur Ali Khan is one star kid that's already made a name for himself with appearing in any movies. The adorable little toddler is the apple of everyone's eye on social media, as people can't get enough of such a cute kid. Of course, it helps that his superstar parents Kareena Kapoor and Saif Ali Khan, get quite a lot of attention on their own. But Baby Tim is still known as everybody's favourite butterball and every picture of his that hits the socials is guaranteed to get a lot of people saying, "Aww!" Recently, the toddler was spotted perched on dad Saif Ali Khan's shoulders with Kareena Kapoor Khan by their side, as the family walked through the airport. Taimur had his usual thoughtful stare but also adorably shared a sweet smile in front of the cameras. Scroll to see pics.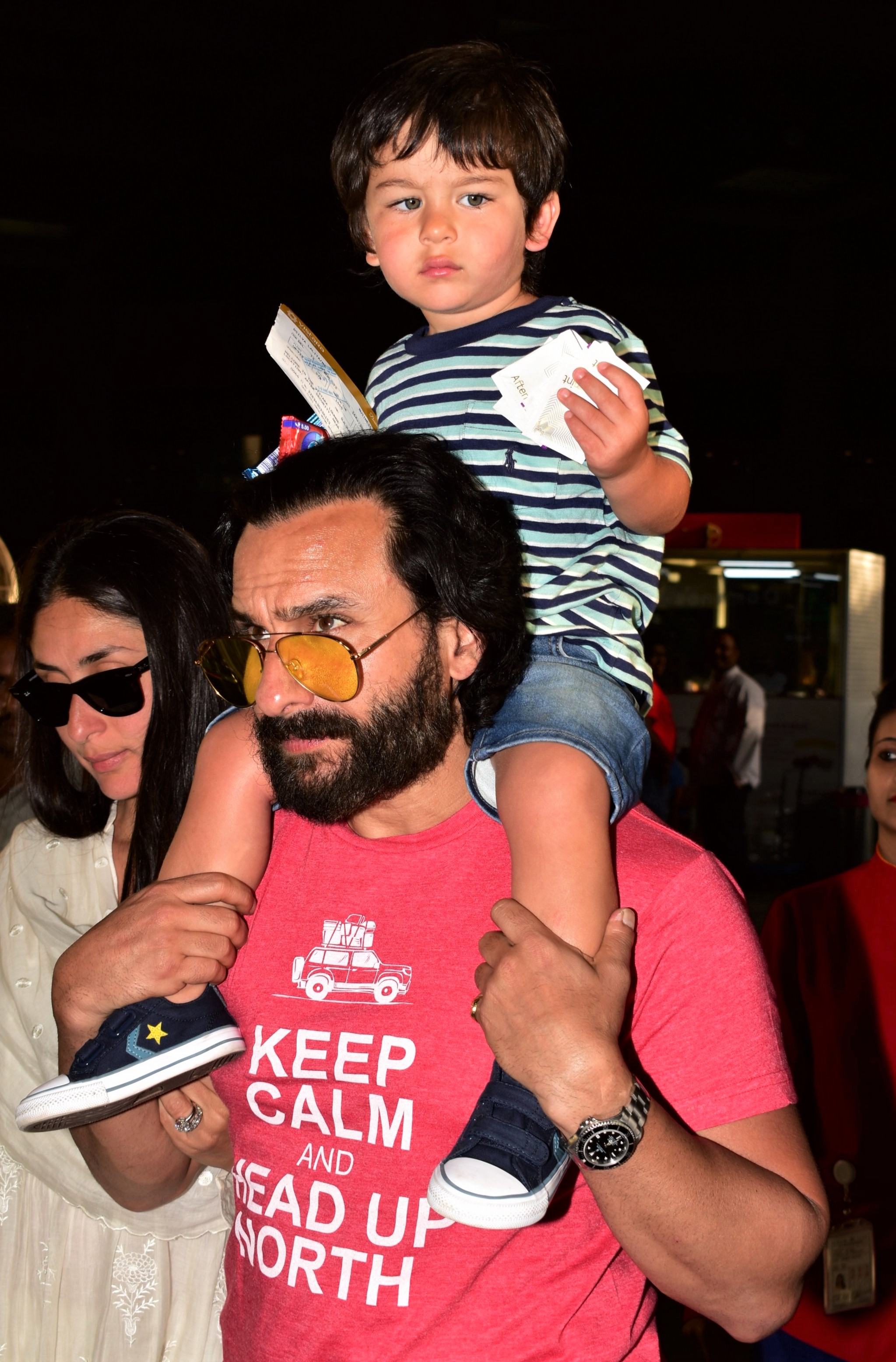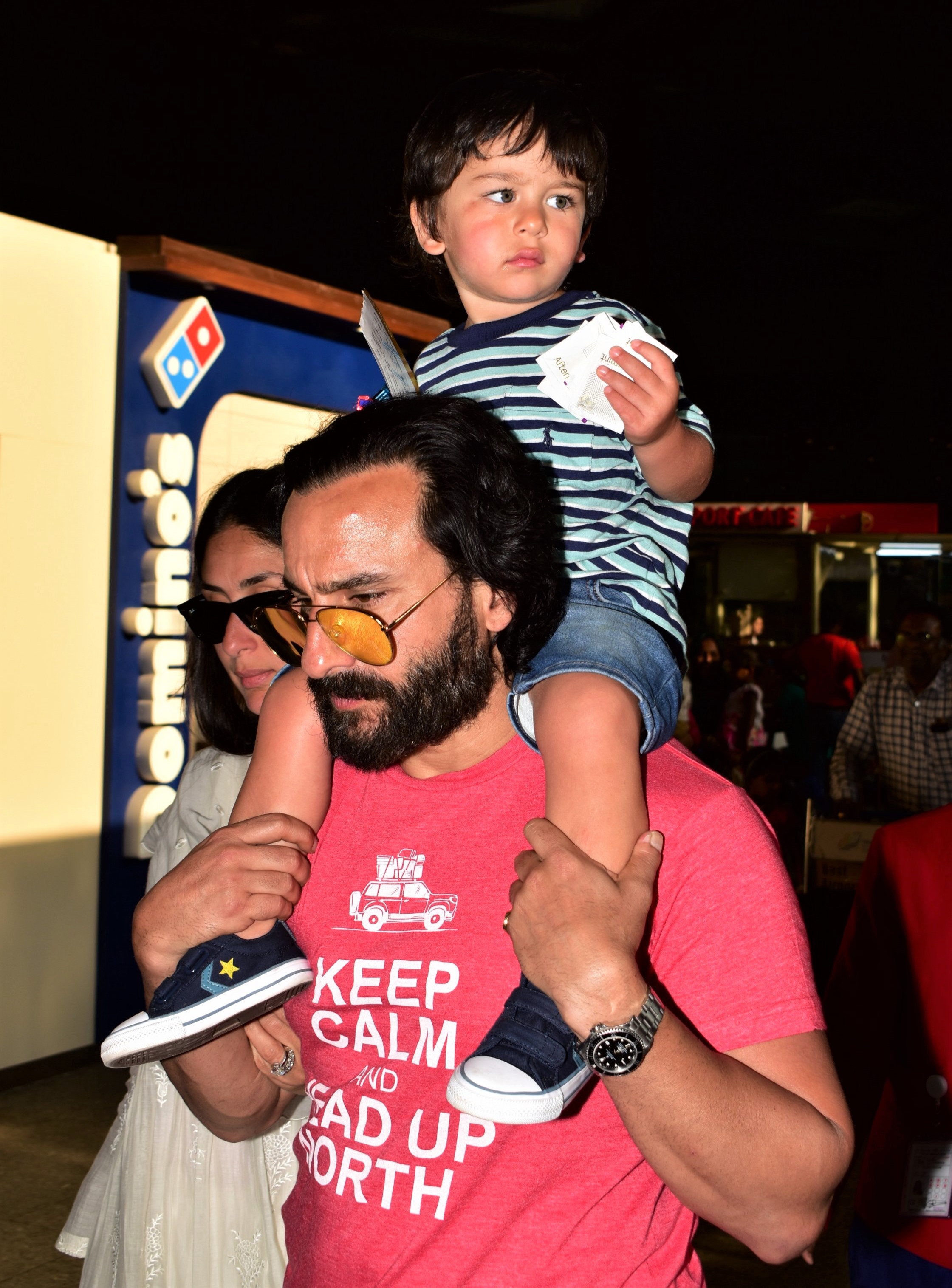 Adorably, he can be seen carrying a bunch of boarding passes and little pieces of paper. Looks like Taimur has a habit for clinging on to random bits and pieces.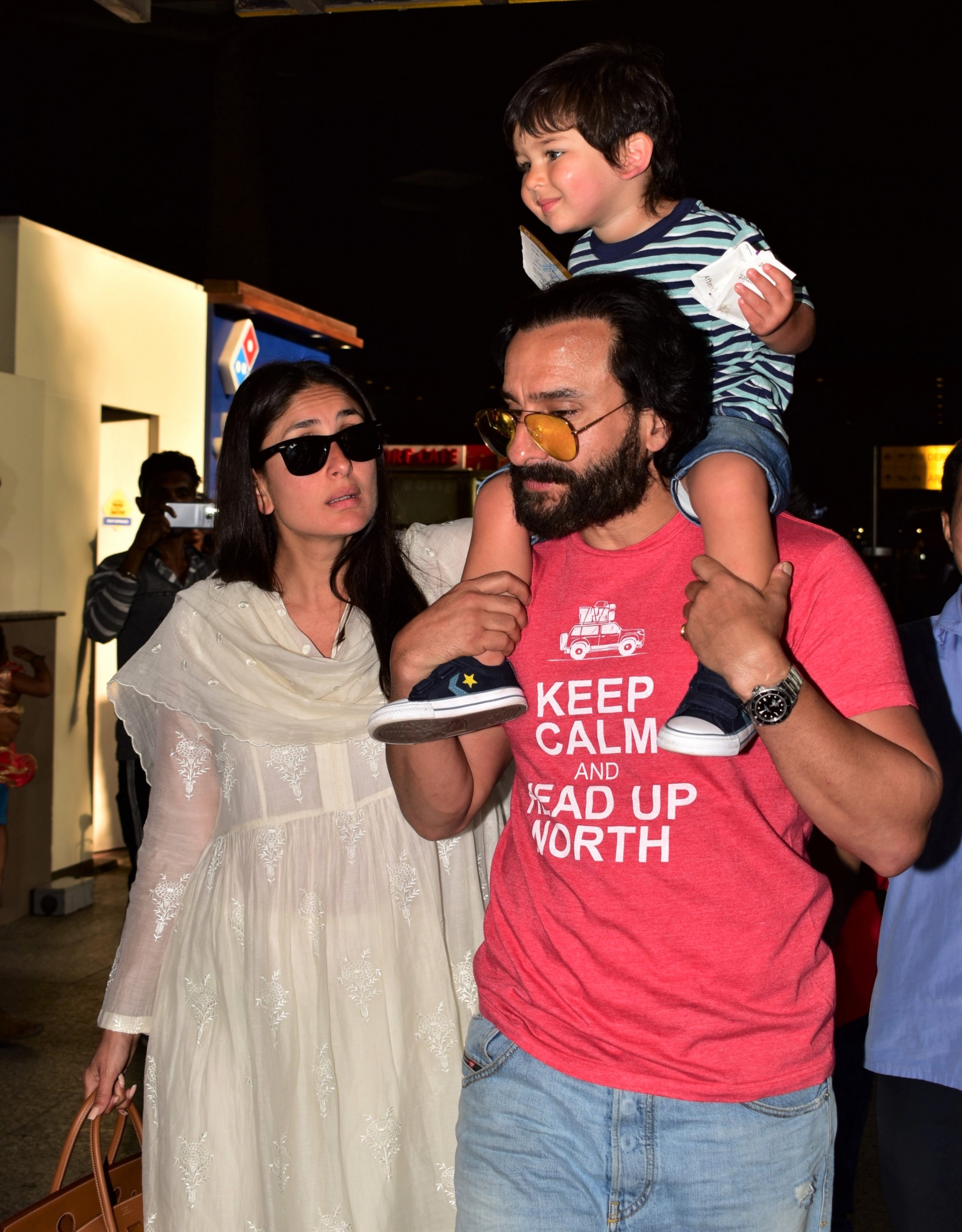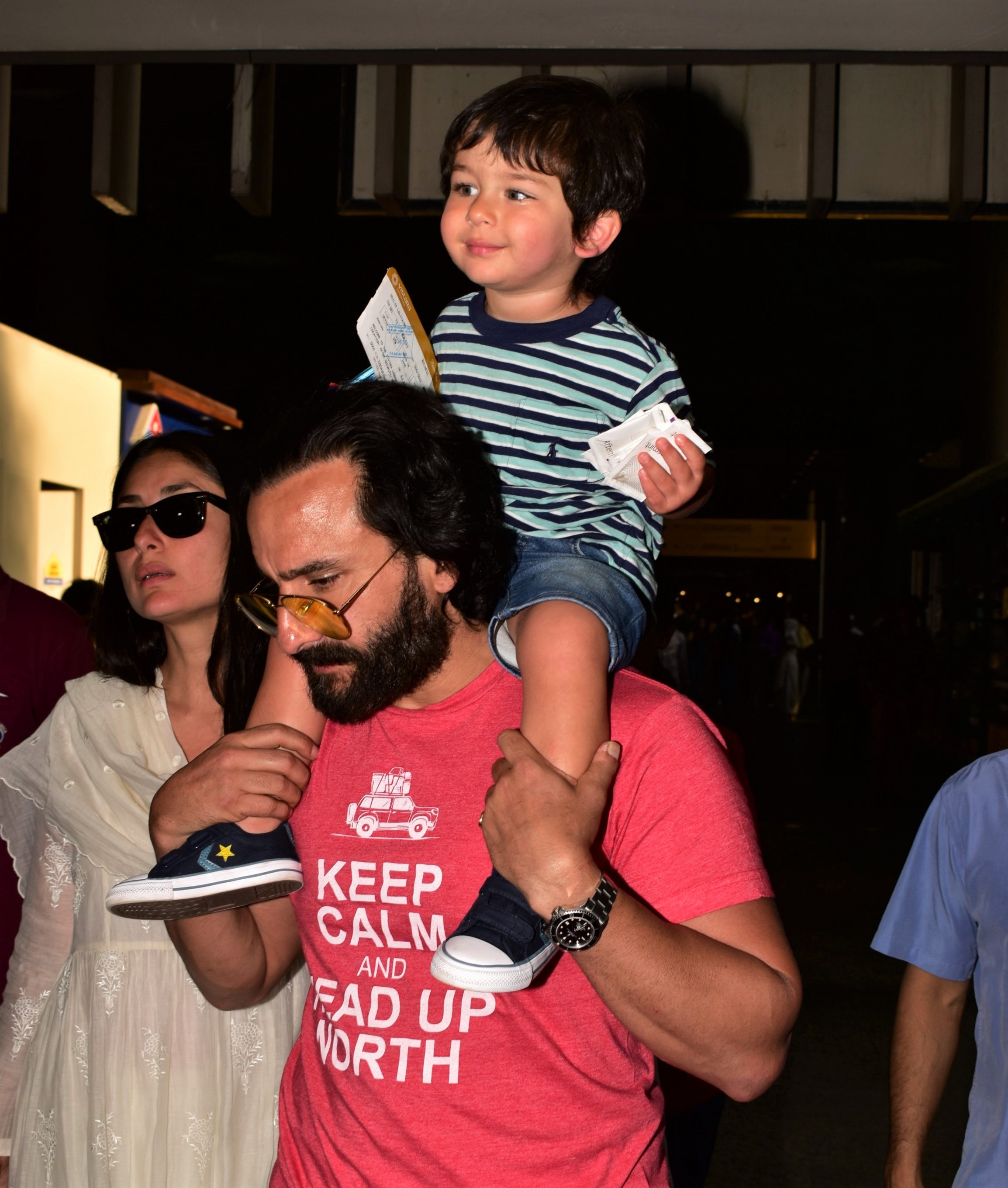 Taimur and his penchant for getting snapped by the cameras recently made headlines when Saif remarked at reporters to stop taking flash photos of the toddler. He was heard saying, "Bas karo yaar, bachcha andha ho jaayega (Stop it, the child will go blind)" as they walked through photographers. It seems like the family is generally fine with the attention that their little one gets, as long are certain boundaries are set.