Bollywood News
Taimur Ali Khan Has Found a New Friend In Malaika Arora's Son Arhaan Khan
Taimur Ali Khan and Malaika Arora's son Arhaan Khan were recently clicked together.
Taimur Ali Khan is one of the most popular celebrity children in India. Little Tim Tim does not only spend quality time playing with his parents at home but also hangs out with them for playdates. He is friends with almost all celebrity children including his own cousin Inaaya Naumi Khemu and Karan Johar's children Yash and Roohi Johar who are almost his age. But now Taimur Ali Khan has a new friend who is not his age and is much elder. And Taimur Ali Khan cannot help looking at him. Yes, it is none other than mommy Kareena Kapoor Khan's friend Malaika Arora's son Arhaan Khan.
Malaika Arora took Instagram to post the adorable picture of the Khan boys sitting cross-legged on the floor as Arhaan Khan looked into the camera while Taimur Ali Khan smiled at him holding a little football in his hand.The picture seems to have been clicked in Taimur Ali Khan's nursery at home as the boys can be seen sitting on a play mat with his blue chair in the background.
And hey, do we see an old picture of Taimur Ali Khan in the background as well?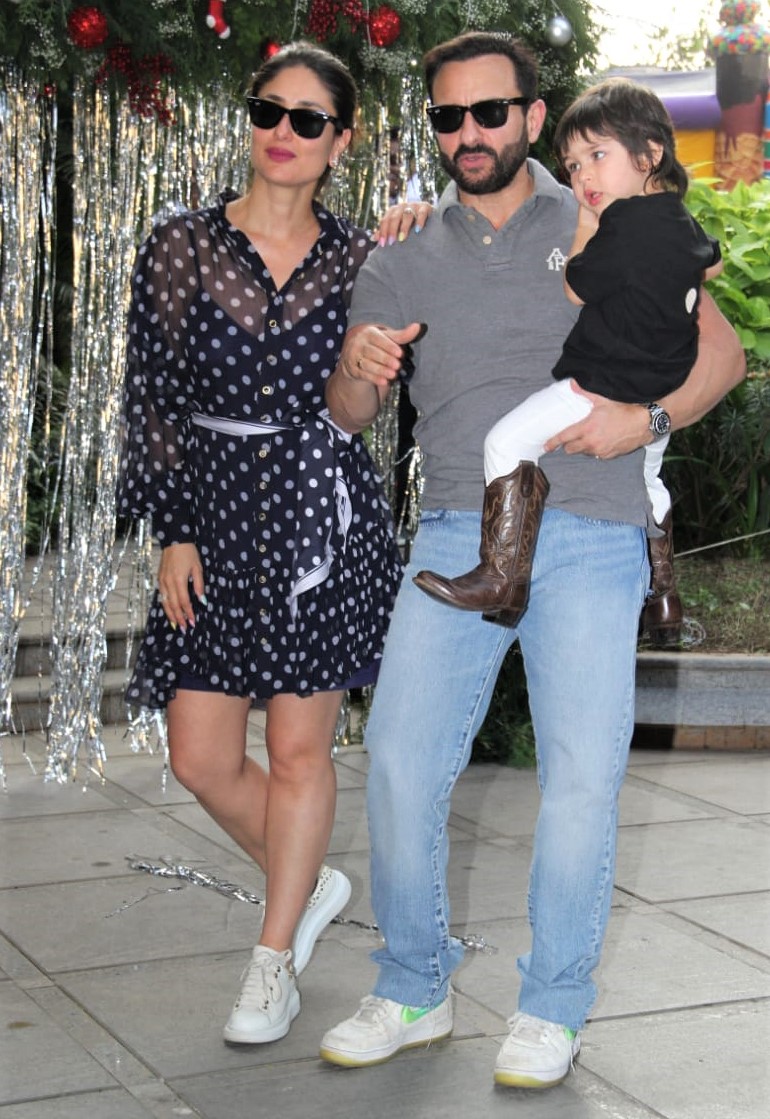 Taimur Ali Khan creates waves every time he gets clicked
Taimur Ali Khan is sometimes clicked even more than his famous parents Kareena Kapoor Khan and Saif Ali Khan as the netizens look forward to every move of the tiny tot. Taimur Ali Khan was born to Kareena Kapoor Khan and Saif Ali Khan in December 2016.
Taimur Ali Khan had started creating waves even before he came to the world because Kareena Kapoor Khan broke many stereotypes during her pregnancy days. Unlike most of the Bollywood celebrities, Kareena Kapoor Khan did not hide her pregnancy. She kept working till the last day of her pregnancy and proved that pregnant women could be as productive as the ones who were not pregnant. When Taimur Ali Khan was born, Kareena Kapoor Khan and Saif Ali Khan maintained the same policy. However, they have decided to send Taimur Ali Khan to a boarding school in the future to provide him with a normal childhood.