Trends
Sweet Potato Will Be Your Best Friend In Your Weight Loss Journey; Here's How
From weight loss to brain health, sweet potatoes are just good for everything.
Though the name suggests them as sweet and starch bombs, sweet potatoes are actually quite a healthy root vegetable. It belongs to the same family as the potato, sweet potato has a phenomenally better reputation than the regular potato for all the health-related reasons. This starchy root vegetable is quite distantly related to the potato, and in fact has more in common with root tubers like beets, carrots, turnips and so on. It is called sweet potato quite aptly because as you heat or cook it, the starch content is broken down into a natural sugar called 'maltose'.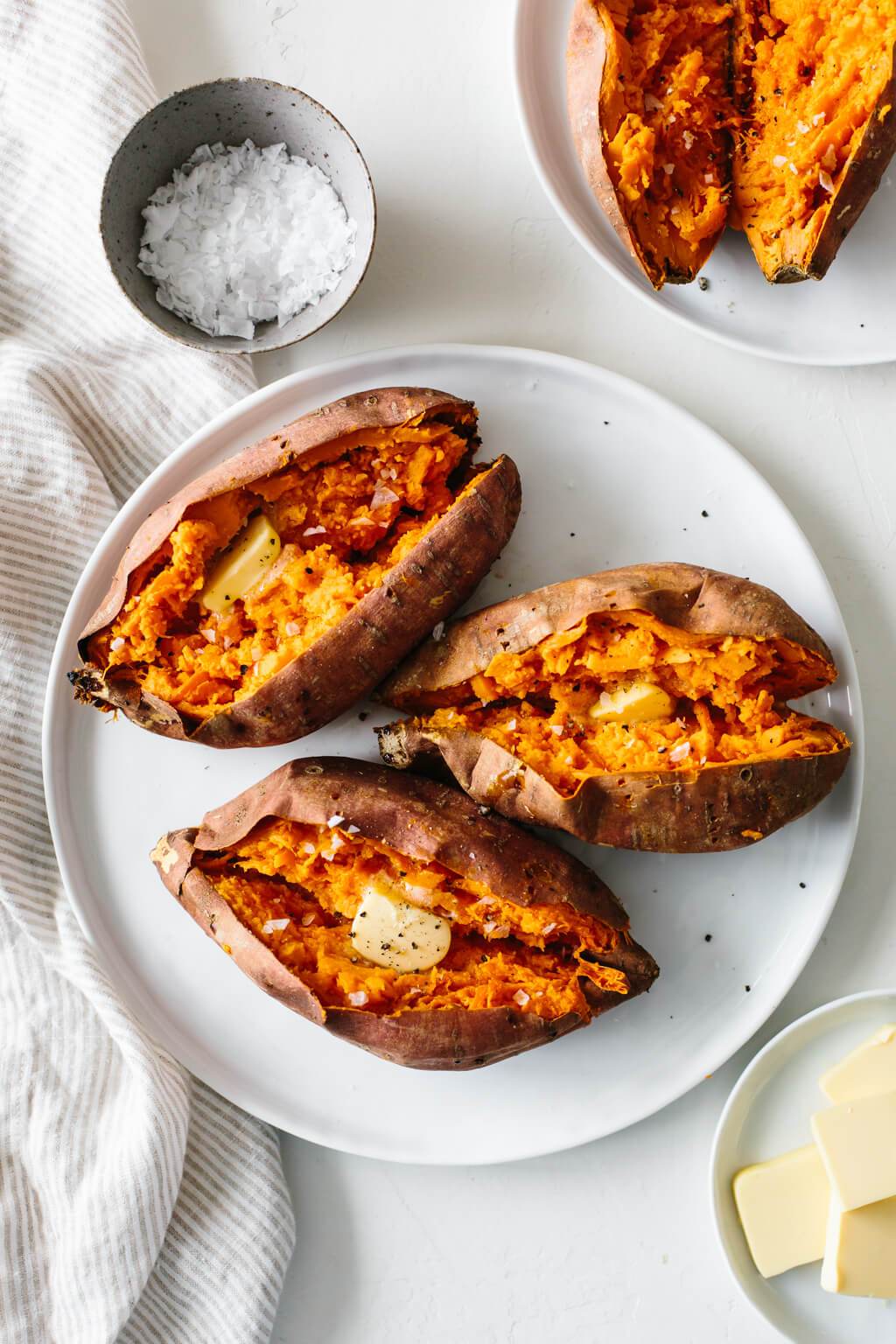 Offering all the amazing health perks, here are some of the reasons why sweet potatoes should be your favourite healthy snack.
1.    Sweet potatoes are loaded with fibers. Not only that it is a great source of complex carbs, which provides energy for the body to function. A high fiber diet not only keeps you fuller for a longer period of time, but it also is low on the glycemic index. Research shows that consuming a high fiber diet can help people with type 2 diabetes control their glucose levels.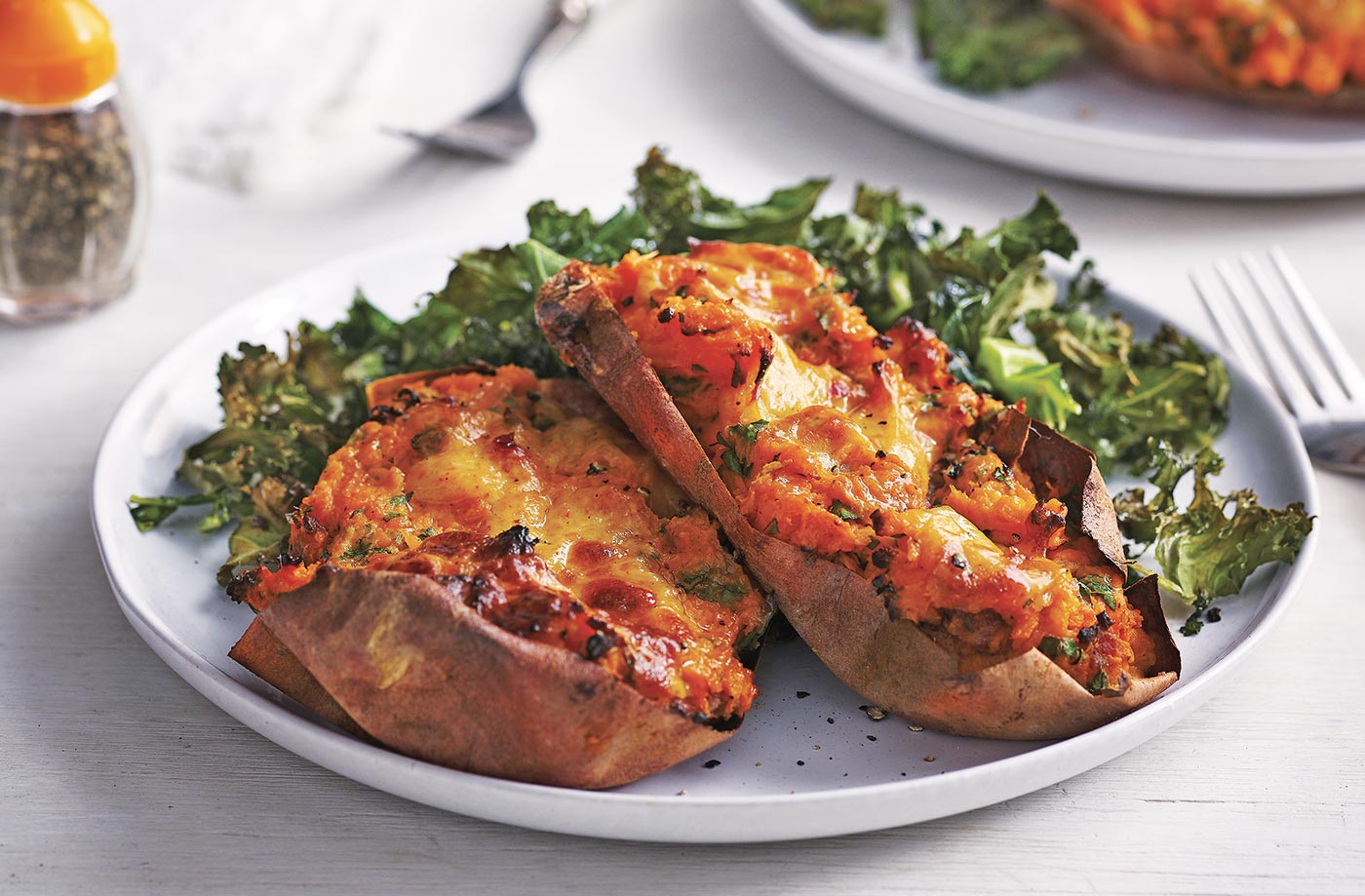 2.    Fiber is also great for staying regular (buh-bye, constipation!), lowering cholesterol, and helping you stay at a healthy weight.
3.    Sweet potatoes are incredibly rich in beta-carotene, the antioxidant responsible for the vegetable's bright orange color. These antioxidants may help prevent vision loss and improve eye health.
4.    Sweet potatoes are an excellent source of beta-carotene, which can be converted to vitamin A and help support your immune system and gut health.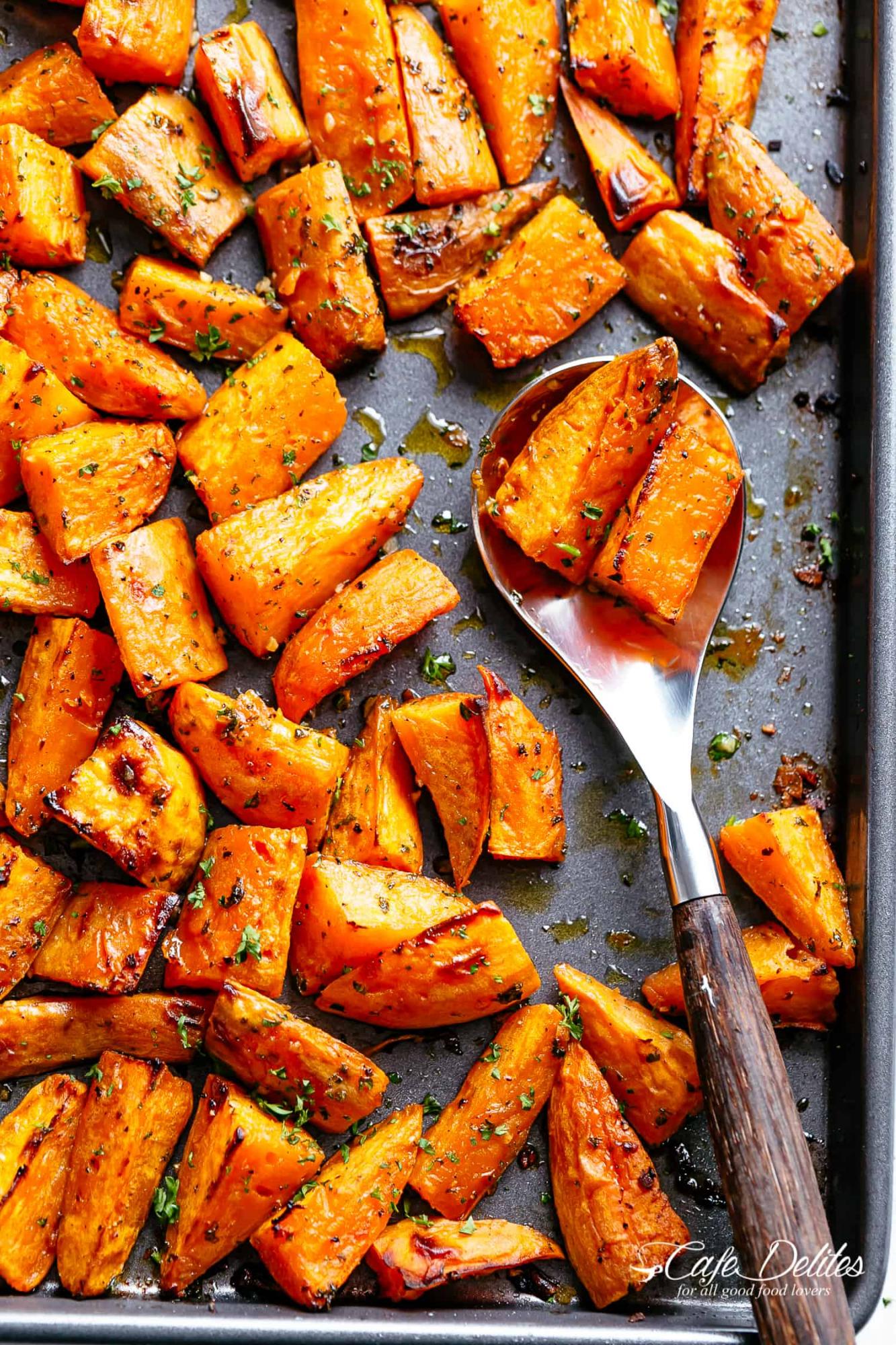 5.    They also have choline, a nutrient that is good for the brain (it helps with memory and learning), as well as for reducing inflammation.
6.    Vitamins A and C also function as antioxidants that protect cells against aging and disease. For even more antioxidants, choose purple sweet potatoes.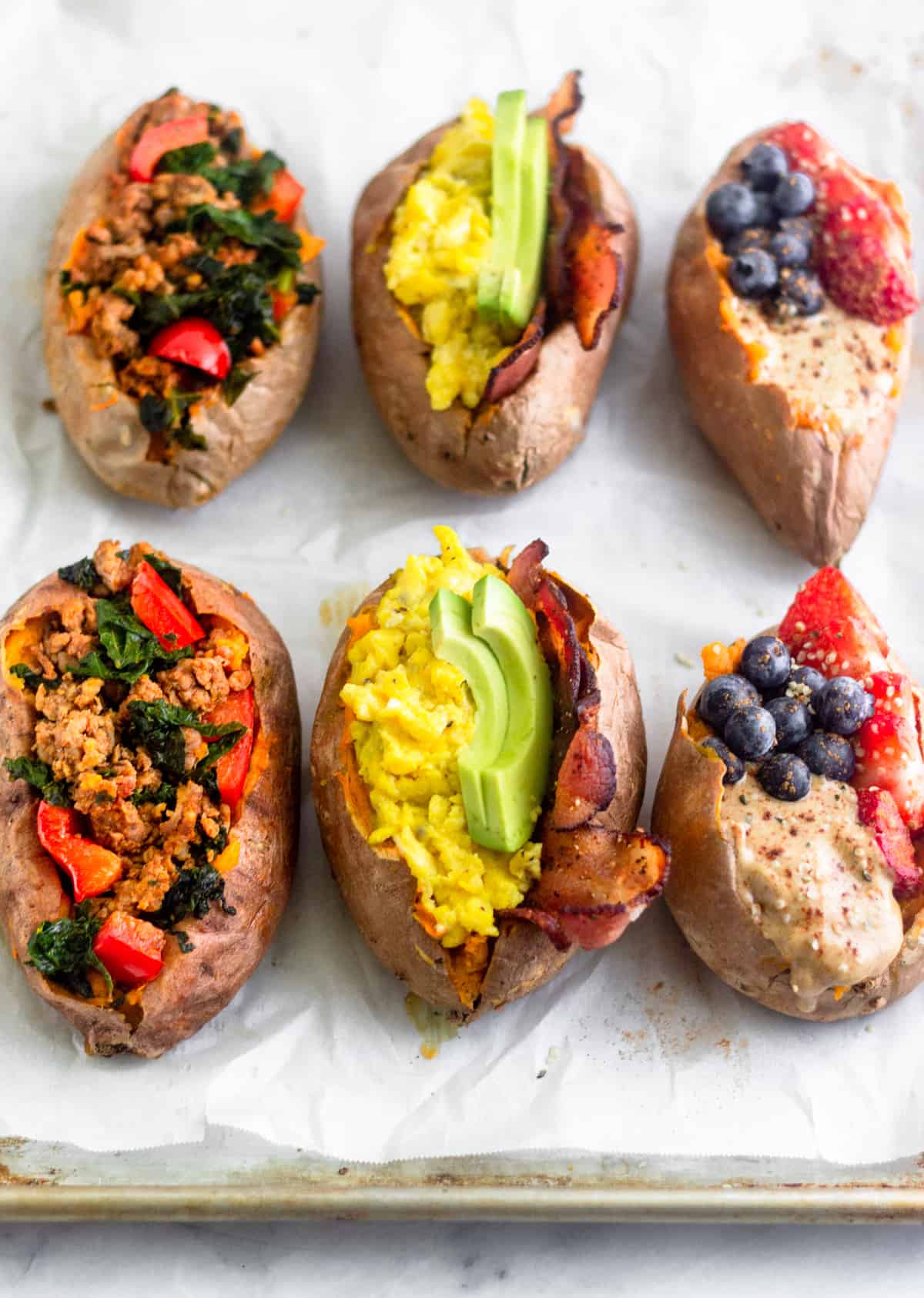 Sweet potatoes are some of the most nutrient-dense vegetables that come in a range of colours(and their respective benefits). Make sweet potato baked chips, add it in smoothies, fold sweet potatoes in overnight oats, mashed sweet potatoes, puree them and use them in soups and as a dip or a drizzle, are some of the ways you can incorporate this healthy goodness in your daily diet.