Bollywood News
Sushmita Sen To Make A Comeback Soon, Social Media Reacts
Sushmita Sen is planning to make a comeback. Here is how social media reacted to it.
Fans of the former Miss Universe, Sushmita Sen have been aching to see her come back to the silver screen. But while that hasn't happened yet, her social media handle often shows her busy spending time with her daughters Alisah and Renee, along with other friends and family. But that doesn't mean that she has lost her charm, The model turned actress is still fit as ever and now all set to showcase her talent by finally making a comeback. Yay! However, she will not be seen on the silver screen. So what is it going to be? TV, web-series? The possibilities are endless.
Speaking to renowned film critic Rajeev Masand in an interview, Sushmita revealed her plans of making a comeback, adding that it won't be for a feature film for the silver screen. She shared that she is currently in talks with some of the leading "OTT platforms", namely Netflix and Amazon Prime, in India to work on some exhilarating projects. She said, "We are brainstorming with really cool companies right now for both Netflix and Amazon Prime. We are kind of creating content that I fit right into. When I say that, remember I am coming back as a newcomer. No one can today say 'Oh, I loved her in that movie yesterday and I'd love for her to kind of stick to that'. You have forgotten everything." And by the looks of it, it seems like she has already begun her journey and started filming for one of the upcoming ventures.
Sharing a few photos of herself earlier this weekend, Sushmita looked stunning as she posed in front of a mirror and some lights. She captioned the photo, "Makeup, hair, lights and that mirror made of antique glass. ROUND TWO. I prep for my return to class!!!#  I love you guys!!!!" Taking hints and clues from her caption which mentioned something called "Round Two," it might be possible that this is the name of her upcoming project - and a very apt one indeed. Could it be a "Round Two" of some kind of acting stint? Or "Round Two" of some beauty pageant related stuff? Or what if she's starring in a Netflix or Amazon Prime series, wherein she trains and grooms girls who wish to participate in beauty pageants? Now, that's going to be amazing.
While talking about her comeback, Sushmita added, "I want to go on record to say this I have the most loyal and the most loving fan following. They have consistently over the years have been waiting for me to come back and I'd rather have that than 'I don't want to watch it again, man, I'm done watching her.' I have to do something to come back for them." Sushmita was last seen in No Problem which released back in 2010. The same year, she also starred opposite Fardeen Khan in Dulha Mil Gaya. Here's wishing good luck to Sushmita for her upcoming project.
Take a look at Sushmita Sen's interview with Ranjeev Masand:
This is how fans reacted to the interview: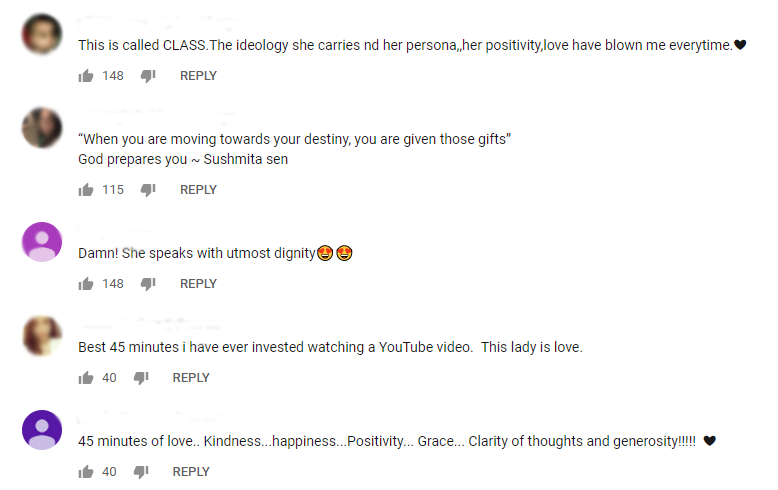 After her post on Instagram announcing her comeback, fans were excited: