Bollywood News
Sushmita Sen Receives Romantic Birthday Surprise from Boyfriend Rohman Shawl
Sushmita Sen turned 44 on November 19th, 2019. The former mIss universe is known for her penchant for fitness and positivity.
Sushmita Sen celebrated her 44th birthday amidst family and friends. It seems the time has virtually taken a back gear for the former Miss Universe as she looks fitter and more confident than ever before. Sushmita Sen is family-oriented and loves spending time with her daughters, boyfriend Rohman Shawl, and her parents. While she was gifted many presents from around India, the most interesting birthday surprise came from her boyfriend Rohman Shawl who arranged a surprise for her on a rooftop. The whole terrace was lit with lights and birthday notes from her family members and staff.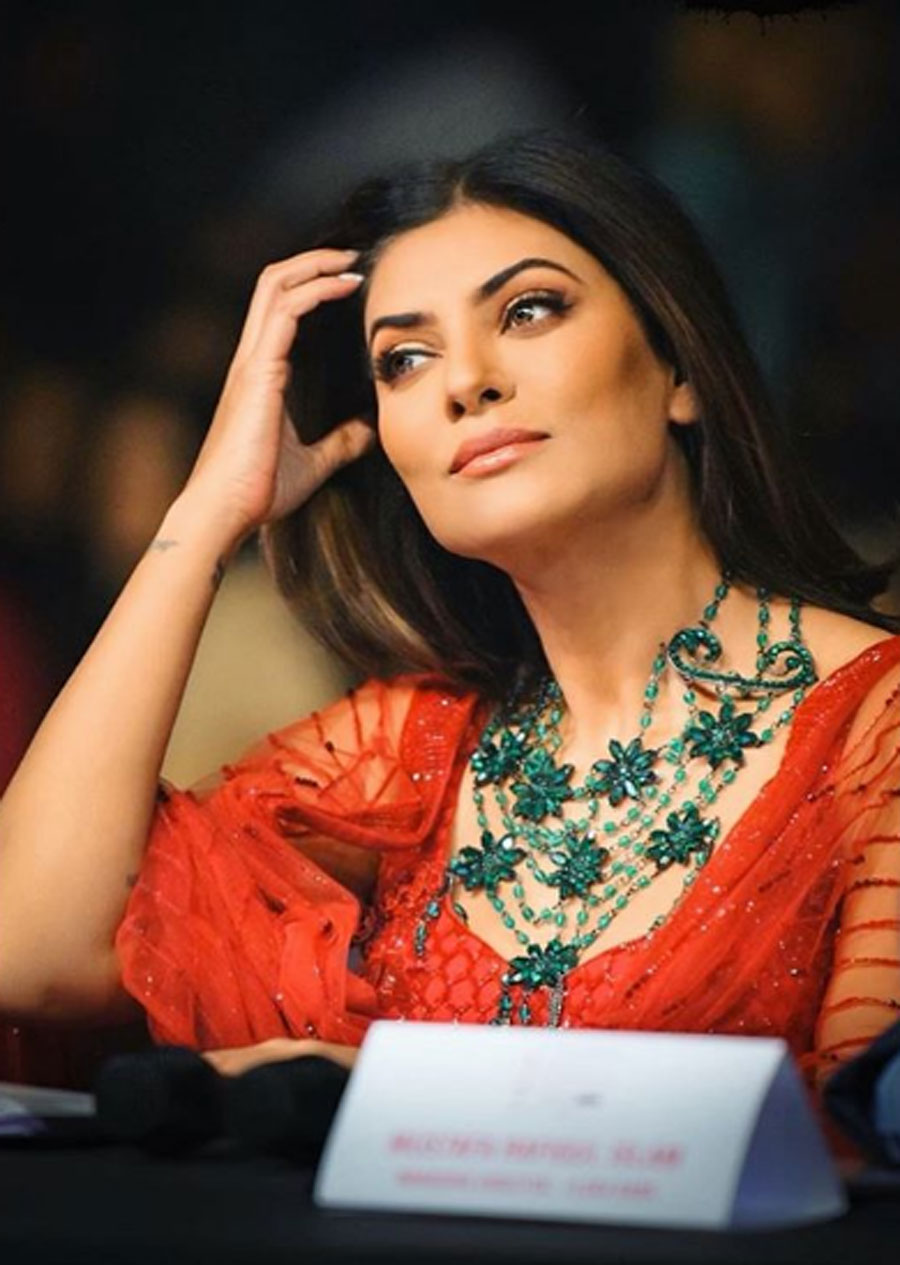 Sushmita Sen
Sushmita Sen was overwhelmed with joy to see the romantic and thoughtful surprise and had something to say as she posted the videos on Instagram. According to the former Miss Universe,

'What a magical #birthday EVERYTHING I COULD'VE WISHED FOR & MORE. Thank you jaan @rohmanshawl for this ALL HEART Birthday Surprise!!! I love you Everyone acted sooooo well...I really had no idea!!! And there it was...a magical terrace with lights, balloons, tent, yummy cake & heartfelt notes suspended all over...How simply loved you make me feel Alisah, Renée, @rohmanshawl @pritam_shikhare @nupur_shikhare & Rajesh!!! Even my other baby, My puddle called #darling came to surprise me!!! #sharing #cherished #happiness #love #family #friends #celebrations #44yrs #birthdaygirl  I love you guys!! #duggadugga'
Yeah, you guessed is right. Sushmita Sen's cat 'Darling' was also there to make her big day even more special.
Earlier, Sushmita Sen had also posted a picture of her working out in the gym doing the most difficult pose hanging upside down mentioning how she gained her strength from her family and her loved ones.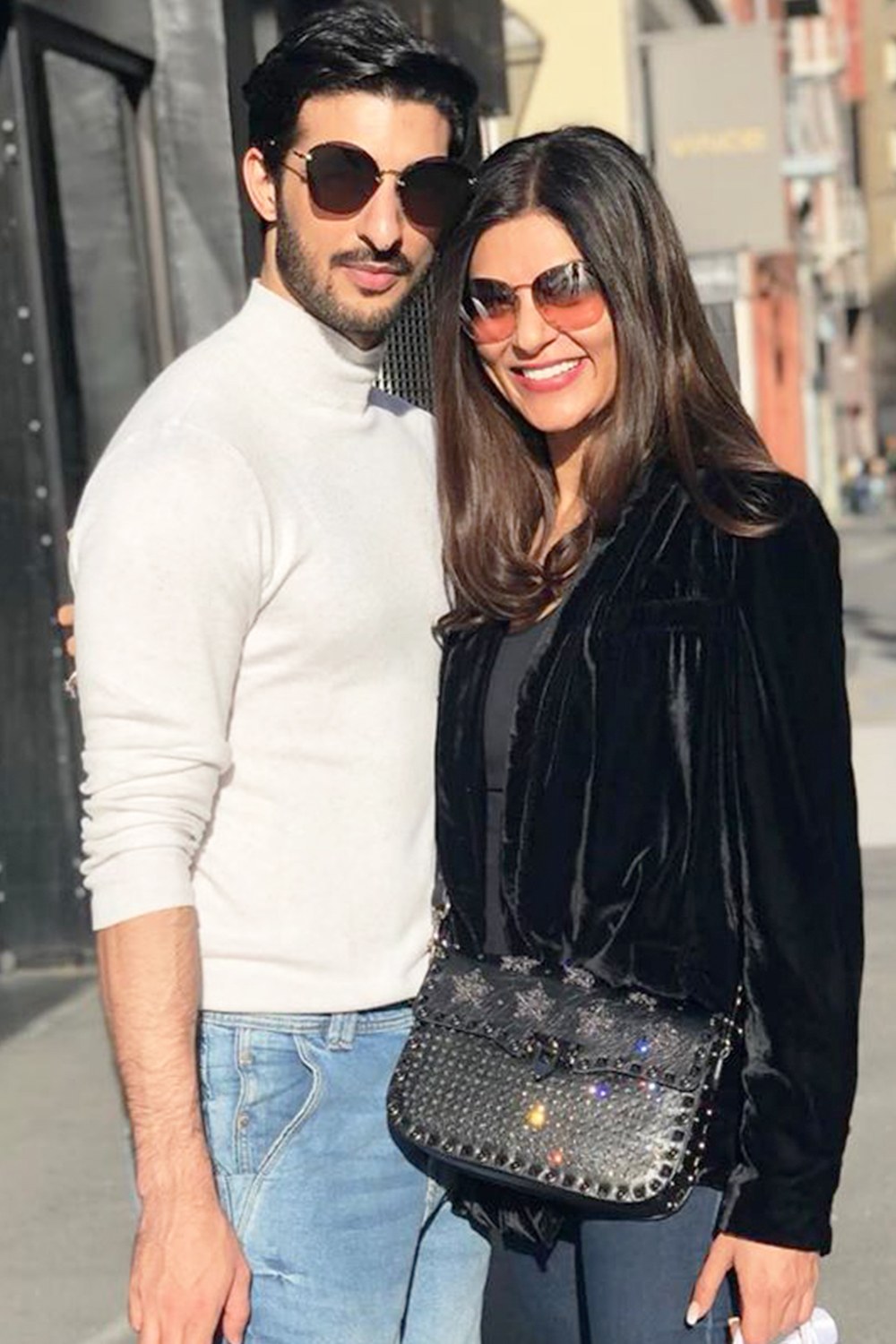 Sushmita Sen and Rohman Shawl
Sushmita Sen has always lived her life on her own terms. Sushmita Sen became the Miss Universe in 1994 and took the world by storm with her ever-smiling charming personality and strength of character. Although the public figures are subjected to constant scrutiny and public pressures, Sushmita Sen always did what felt right to her at that particular point.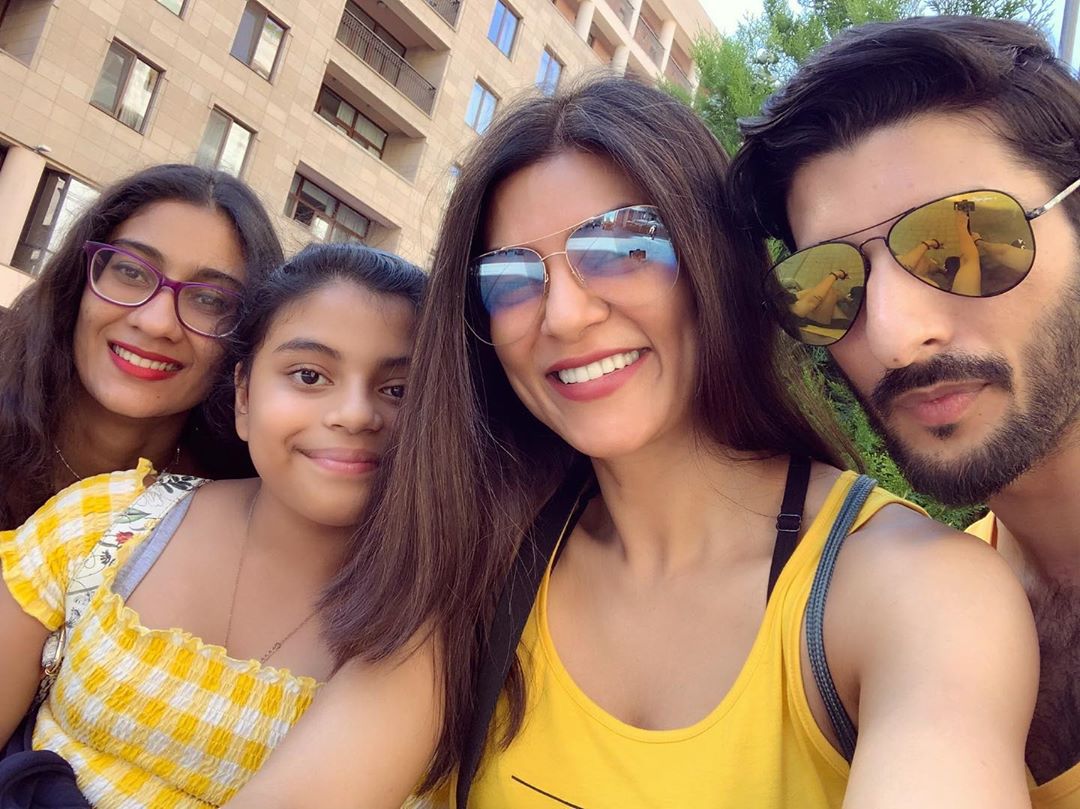 Sushmita Sen with her daughters and Rohman Shawl
She adopted her elder daughter Renee when Sushmita Sen was just 23. Many people opposed her decision at that time as Sushmita Sen was still young. But according to her, adoption at the age of 23 was the best decision she ever made. It stabilized her life and gave it a clearer purpose. It was difficult initially because of the legal complications in adopting a child when you are a single mother. According to Sushmita Sen, she never missed the joy of motherhood on any day because every day was full of love.