Bollywood News
Sushant Singh Rajput Deletes His Instagram. Could This Be The Reason?
Sushant Singh Rajput deleted all his posts on Instagram and tongues are wagging in Bollywood why he did so
Sushant Singh Rajput has deleted his entire instagram content and tongues are wagging in Bollywood. Sushant posted a cryptic message on his profile which says that he is temporarily leaving instagram.

Here is his profile, have a look: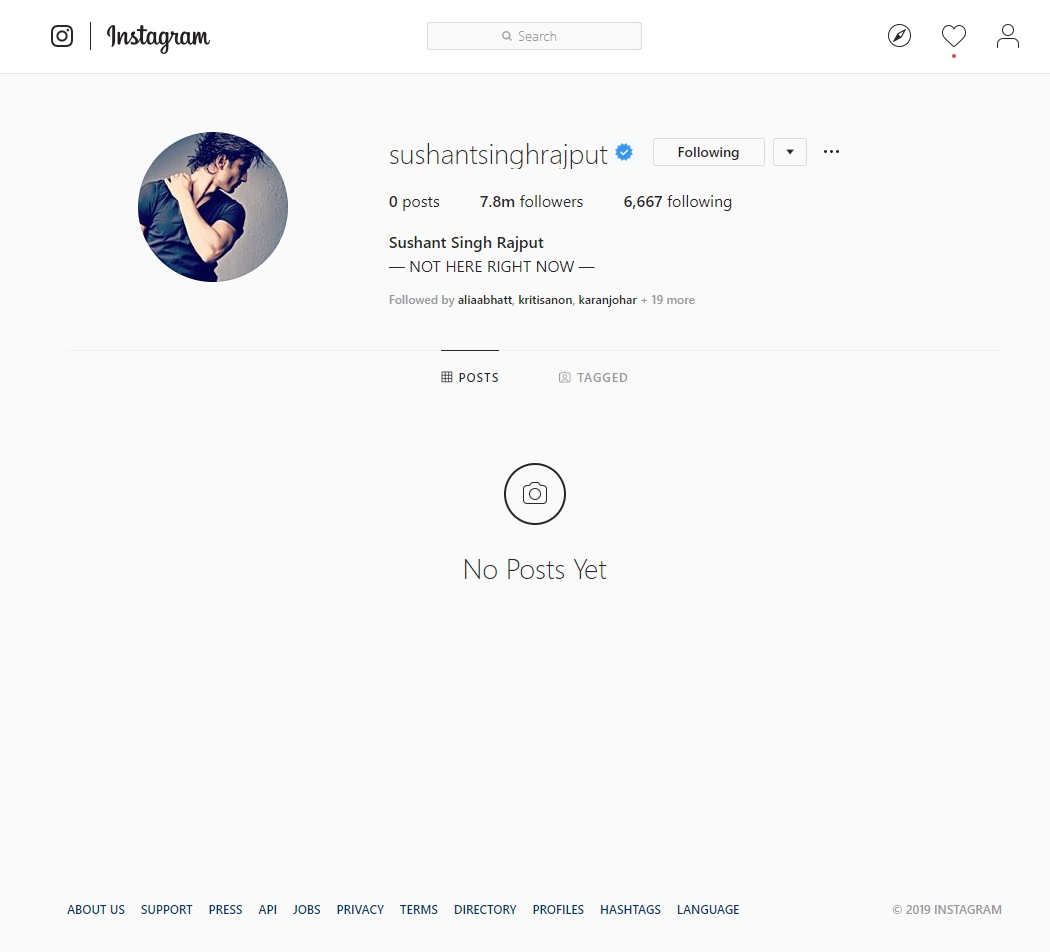 Screenshot of Sushant Singh Rajput's official Instagram handle

Sushant is always known as an instinctive guy and known as someone who reacts to situations very easily. However this drastic decision has left everybody confused. Never before has an instance like this occurred where a mainstream Bollywood celebrity has completely deleted his Instagram posts.

On the other hand, it is well known that Sushant Singh Rajput's big release Sonchiriya tanked at the box office and his next film Dil Bechara hasn't got the required word of mouth that it needed to get.

Reportedly Sushant is also not available for interviews and has completely shut himself off after the debacle of his movie.

While there haven't been many Bollywood celebrities who have deleted their social media posts, Hollywood has had this precedent. Celebrities such as like Blake Lively, Miley Cyrus and Taylor Swift too have done the same. Twitter presences for some celebrities have also been troublesome and some celebrities have quit social media as a result of trolling. Social media can indeed be a harsh place for celebrities where they are often subjected to mean comments.

Sushant Singh Rajput was recently seen in Kedarnath, opposite Sara Ali Khan. While the film received mixed reviews, Sara Ali Khan and Sushant Singh Rajput's chemistry was appreciated. Here's hoping that the star is doing fine and will be back in action soon.