Bollywood News
Surprise! Joe Jonas, Sophie Turner Marry in Vegas, After Attending Billboard Awards with Nick Jonas and Priyanka Chopra
Joe Jonas had said it would be a summer wedding and it is! Unlike, Priyanka Chopra and Joe Jonas' wedding, the two got married at a wedding chapel in Vegas
What in the world!
The world saw Sophie Turner hiding in the crypt with Tyrion Lannister and Lord Varys from the Night King and the White Walkers on Sunday, the 'Game of Thrones' star was secretly preparing for a wedding with singer Joe Jonas.
Sohpie Turner and Joe Jonas got married in a surprise wedding in Las Vegas after they attended the Billboard Music Awards 2019 with Priyanka Chopra and Nick Jonas. The two tied the knot in front of loved ones and fellow Billboard Music awards attendance.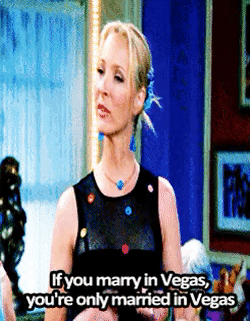 According to a report in E!, the two tied the knot after obtaining a marriage license at a Vegas wedding chapel.
The news of Sohpie and Joe's wedding surfaced the internet after DJ Diplo took to his social media to post a video from their wedding ceremony. He captioned the video, "Gonna hit up this wedding real quick."
Seems like Joe and Sophie are having a wedding ceremony in Las Vegas right now! (Via Diplo's instagram story) pic.twitter.com/R2K8tATTPT

— Jonas Brothers News (@jbrosnews) May 2, 2019
In the video, you can see Sophie Turner looking like a dream in a white ensemble walking down the aisle. From what can be seen in the video, an Elvis Presley impersonator officiated the ceremony.
Diplo really streamed while Joe and Sophie were getting married I- pic.twitter.com/jsW9LVGAD6

— Jonas Brothers News (@jbrosnews) May 2, 2019
DID JOE JONAS AND SOPHIE TURNER JUST CASUALLY GET MARRIED AFTER THE BILLBOARD MUSIC AWARDS pic.twitter.com/Bj1SyI5M4c

— Nicole Lopez-Alvar (@nicolelovar) May 2, 2019
sophie and joe really just got married in vegas by a fake elvis using ring pops and it was all live-streamed on insta by diplo pic.twitter.com/DdGegvKANP

— (@stormbornjedi) May 2, 2019
Sophie Turner along with Priyanka Chopra was seen cheering for the Jonas Brothers at the Billboard awards. Nick also kissed his significant other during their performance.
Did you miss the video of the kiss? Here it is!
Nick and Priyanka! #BBMAs pic.twitter.com/V9HQ5kcCoU

— jonas news. (@JonasConcerts) May 2, 2019
Last month, Joe Jonas appeared on The Late Late Show with James Corden, where he was asked about his wedding plans. The singer revealed, they're planning a summer wedding. When he was asked what lessons he has taken from his brother Nick Jonas and Priyanka Chopra's wedding. Hilariously dissing the couple, Joe said he would have "a lot of beer", since they (Priyanka and Nick) "ran out" of the beverages because they underestimated how much their friends would drink at the wedding.
"Most things not to do", Joe further added. "Both were absolutely beautiful. All 18 of Nick's were amazing," referring to the wedding receptions Priyanka and Joe had.
Joe Jonas and Sophie Turner announced their engagement on October, 2017 after dating for more than a year. When asked about their togetherness, Sophie had said, "You do feel like you're living in a fishbowl."
"I'm happier than I've been in a very long time," she said in another video. "I very much isolated myself for a while and forgot what was fun. Going out with friends, going out to eat, not really having a care. And people I've met recently in my life have drawn me out of that. It really helps you own those insecurities. The things I tortured myself about before, I can forget about."
"A lot of [my happiness now] is to do with being with a person I've fallen in love with, who loves me more than he loves himself, and who wants to see me find my own happiness," she told Glamour U.K. "That was probably the biggest thing that pushed me to find who I am — and find my happiness in things other than acting."