Bollywood News
Sunny Leone Out and About With Sons Asher and Noah Singh Weber
Sunny Leone and husband Daniel Weber have three children: a daughter Nisha Kaur Weber and sons Asher and Noah Singh Weber.
Sunny Leone was recently spotted with her sons Asher Singh Weber and Noah Singh Weber. The tiny tots looked completely adorable as mother Sunny Leone held one of them in her arms while the other brother was with the nanny. One baby was dressed in a red shirt and beige pants while the other was dressed in green printed shorts and a blue shirt. Sunny Leone was dressed in a military print T-shirt with cut out sleeves and a similar print P-cap with blue ripped jeans. The picture suggests that she was taken completely in surprise.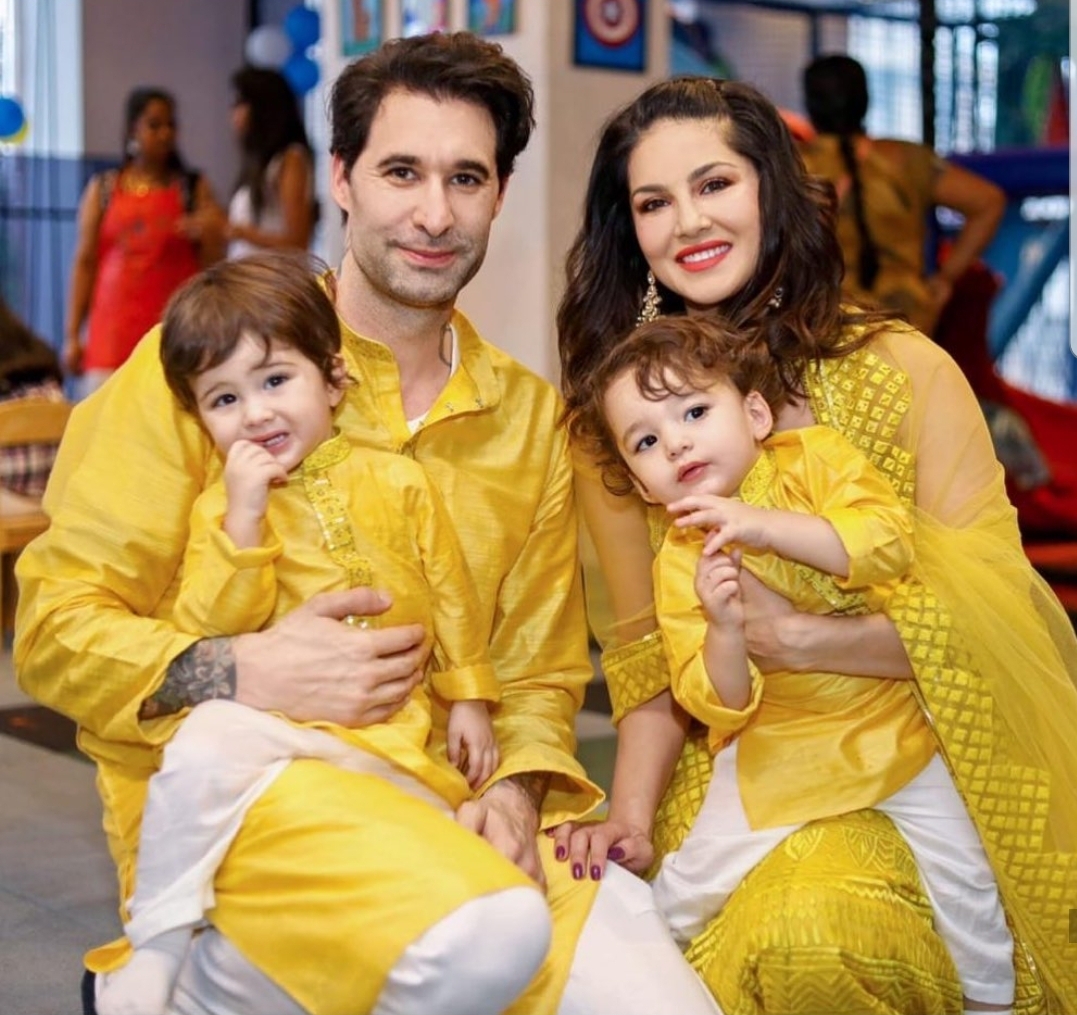 Sunny Leone with family
Sunny Leone and husband Daniel have three children together. They adopted their elder daughter Nisha Kaur Weber from Latur in Maharashtra in 2017. According to the CARA, the apex body for adoption, Sunny Leone and husband Daniel Webber did not try bending any rules and waited patiently for their turn. They had to undergo some legal complications as both Sunny Leone and husband Daniel Weber do not have Indian passports.  Nisha Kaur Weber was only two years old when she was adopted by the couple. The process was long and arduous as the Indian nationals are always the first preference when it comes to children for adoption.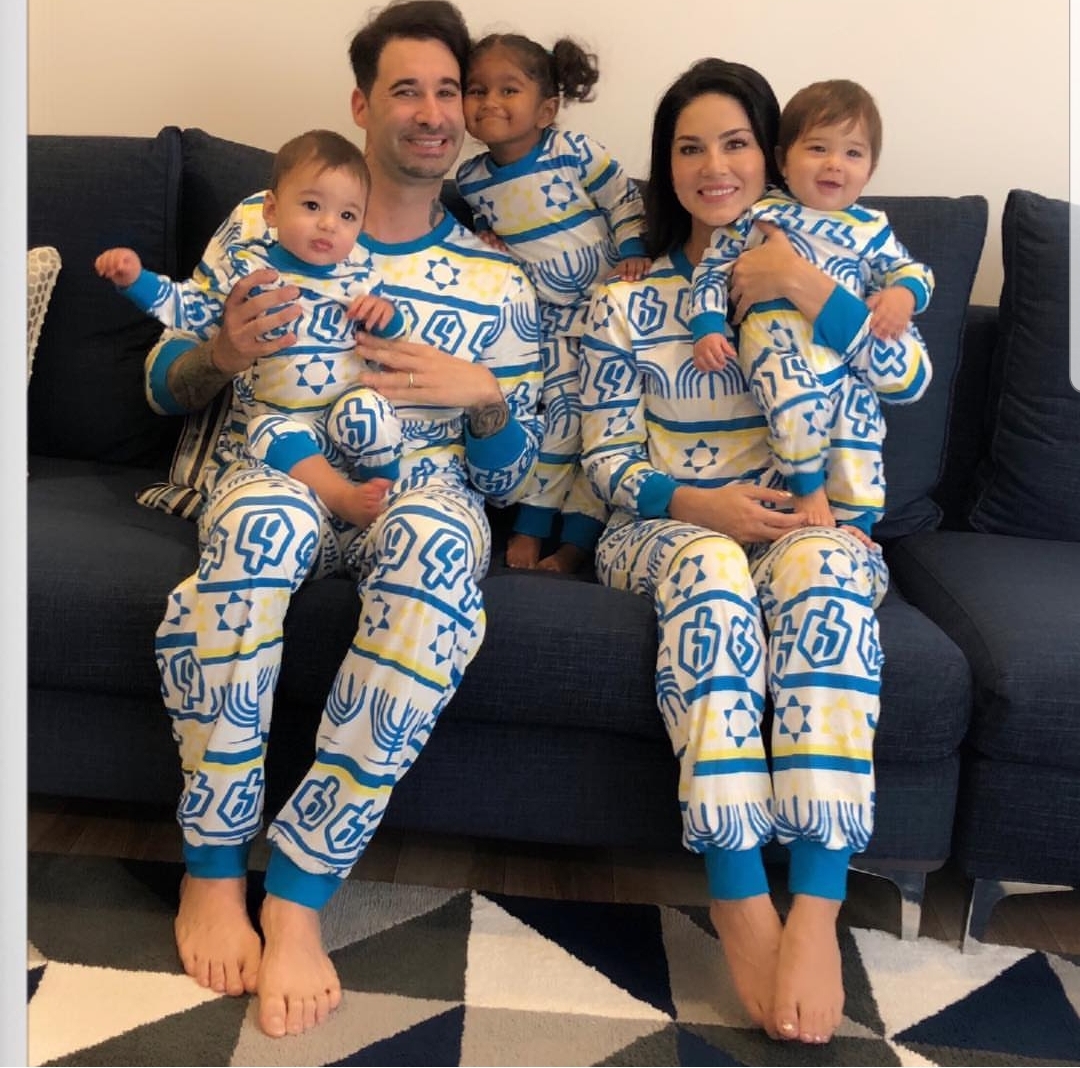 Sunny Leone with family
Soon they also heard the good news about the surrogacy the couple had been trying for a long while. They were blessed with two sons Asher Singh Weber and Noah Singh Weber via surrogacy in March 2018. Sunny Leone shared the news in an excited Instagram post.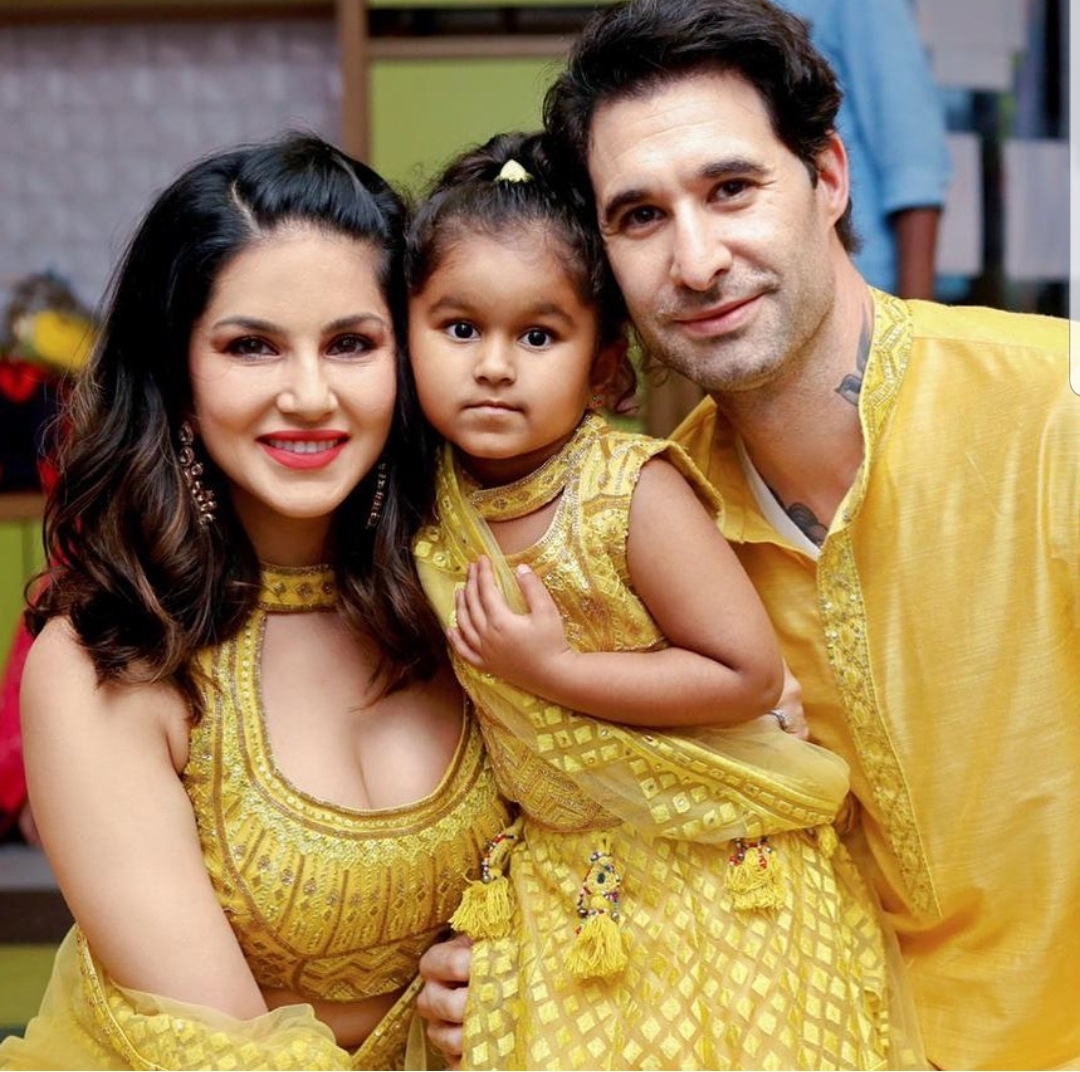 Sunny Leone with family
'God's Plan!! June 21st, 2017 was the day @dirrty99 and I found out that we might possible be having 3children within a short amount of time. We planned and tried to have a family and after so many years our family is now complete with Asher Singh Weber, Noah Singh Weber and Nisha Kaur Weber. Our boys were born a few weeks ago but were alive in our hearts and eyes for many years. God planned something so special for us and gave us a large family.We are both the proud parents of three beautiful children. Surprise everyone!'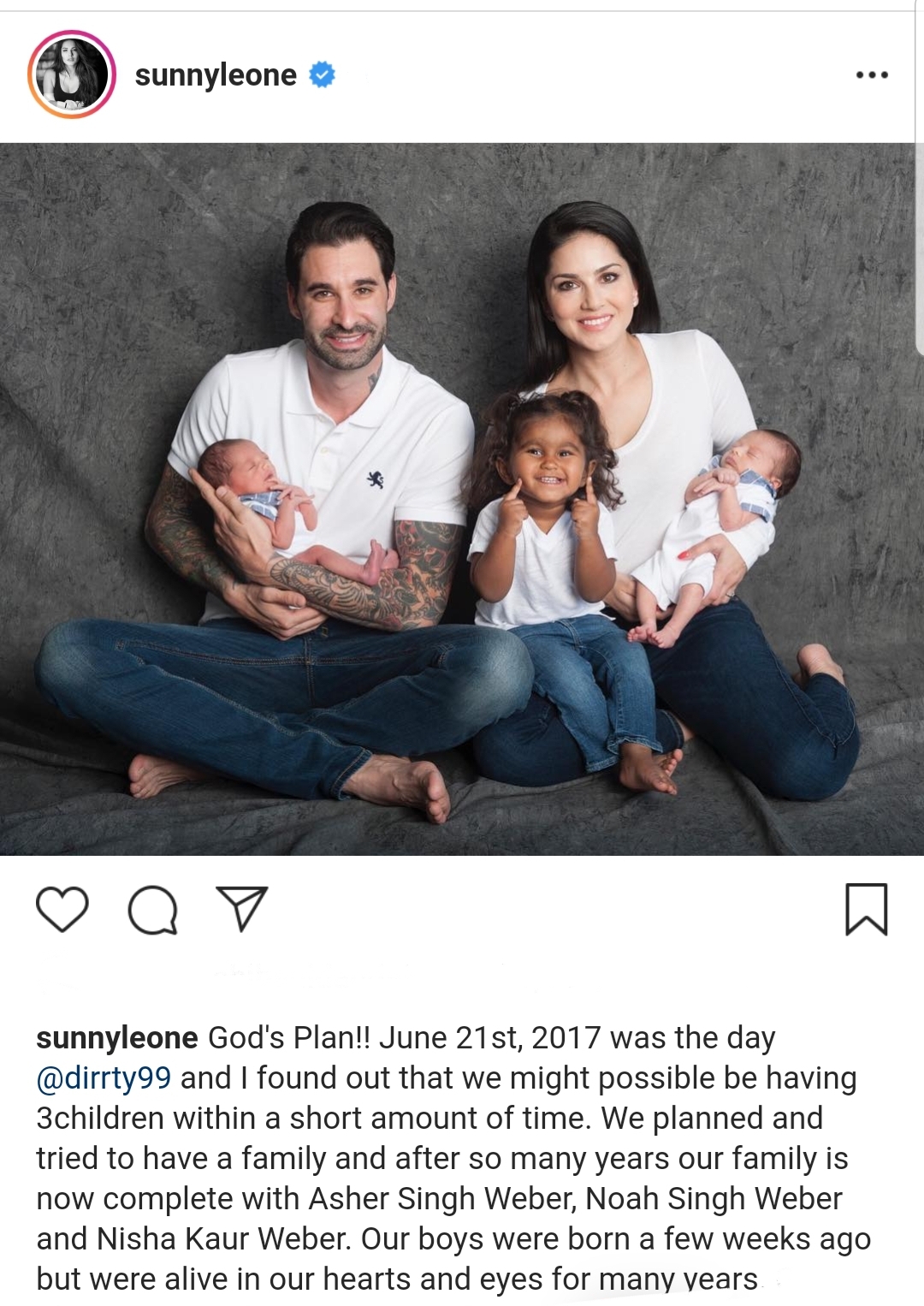 Sunny Leone with family
Sunny Leone, born as Karanjeet Singh Vohra, was born in Canada to Sikh parents. Her father hailed from Tibet while Sunny leone's mother was from Himachal Pradesh. However, Sunny spent all her life in Canada and the US. After growing up, she decided to pursue a career in the adult industry which did not go well with her family. She married to husband Daniel Webber in 2011. In 2012, she moved to India for Big Boss and then started working in Bollywood films.