Bollywood News
Suhana Khan Makes Acting Debut With The Grey Part of Blue, Proves Acting Is In Her Genes
Sara Khan is yet to make her Bollywood debut but just recently made her International short film debut. The video from the short film is proof that she was born to be a star
There are many Bollywood star kids who are starting to make their mark in the industry. From Saif Ali Khan's eldest, Sara Ali Khan, to Chunky Pandey's Ananya Pandey, these are just some names to name a few. Another Bollywood star child is making her presence felt in the industry and it is none other than Shah Rukh Khan's Suhana Khan. Suhana Khan is yet to make her Bollywood debut which everyone is eagerly waiting for, however, Suhana Khan is currently making waves in other ways.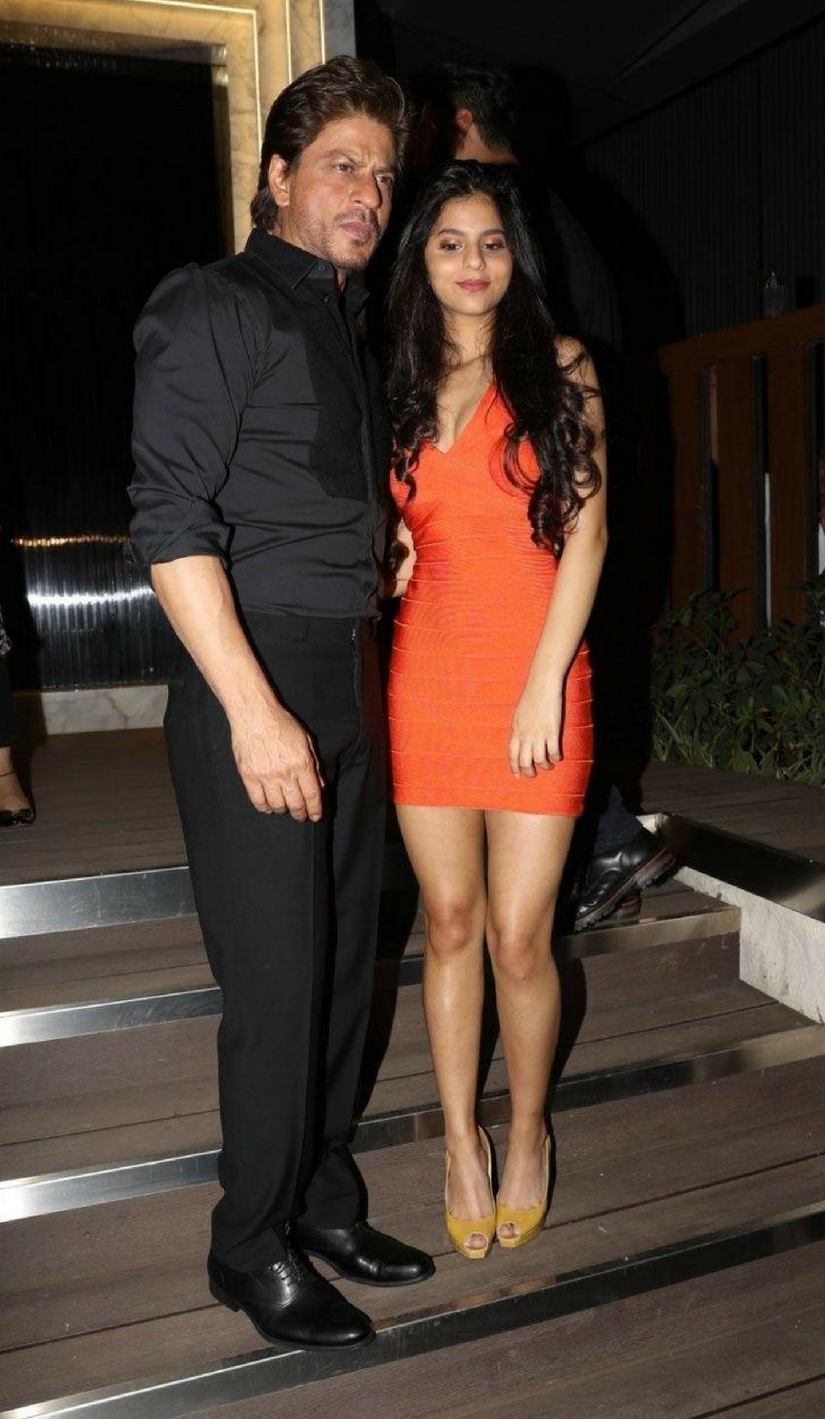 Shah Rukh Khan and Suhana Khan
Suhana Khan recently made her debut with an international short film and of course, just like her father, she wants to follow in his footsteps and lead a successful acting career. And with that being said, the young starlet knows she has to start somewhere and she is leaving no stone unturned to ensure that she steps foot in the right direction before making her big Bollywood debut. After completing her studies at Ardingly College she has now taken up studies at New York University.

While fans are very much looking forward to Suhana Khan making her big Bollywood debut, the pretty young girl has already proved her mettle in her first acting venture titled The Grey Part of Blue, proving that acting is most certainly in her genes. In the short film, Suhana Khan essays the role of Sandy, a young adult who is looking forward to introducing her boyfriend to her parents. The short film sees just two characters, she and her friend (Robin Gonella), driving to a hotel and realising that their relationship has hit the dead-end.
The short video shows
Suhana Khan
's expressive eyes and there are scenes in which her eyes do all the talking. The innocence in her eyes and the ease with which she brings the character to life is impressive to say the least. Robin also manages to keep your attention through the short film.