Blogs
Spas in Dubai: From Talise to Anantara, Here's Where You Should Head
Who would not want to head for a one-hour-long massage treatment while listening to soothing Zen tunes and sipping a cup of warm coffee? Here is a list of the best spas in Dubai
Many people look towards distressing activities following a long and daunting week of work. While individuals tend to indulge into what they are most passionate about, it may not necessarily be the best way to unwind. Some may plan a clubbing night out with their friends' gang and while this may be help to get their mind off things and keep them distracted, it will not calm their nerves as much as they would like it too. This is where spas come in – relaxing and nourishing to the mind, body and soul. Who would not want to head for a one-hour-long massage treatment while listening to soothing Zen tunes and sipping a cup of warm coffee? Here is a list of the best spas in Dubai that will surely get you ready for another tough week waiting for you!
1. Timeless Spa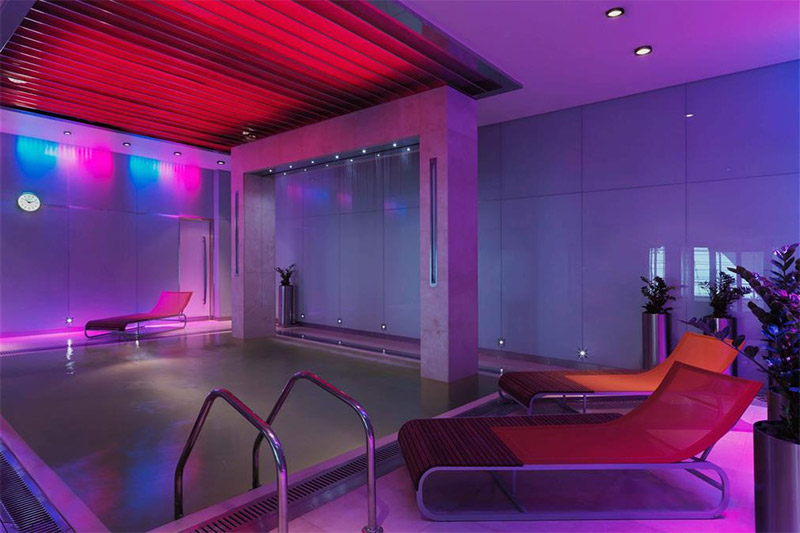 Location: Dubai International Airport
You will lose track of time once you step foot in this heavenly place! Located at the bustling Dubai airport, it is the best way to be relaxed following a long flight or prior to boarding a plane to your next destination. The staff is friendly, the atmosphere is calm and the spa is clean. With 7 treatment centres and 71 treatment rooms across all four concourses, Timeless spa offers facial therapy, body massages, beauty and skincare therapy as well as Spa therapy packages.
2. Natureland Spa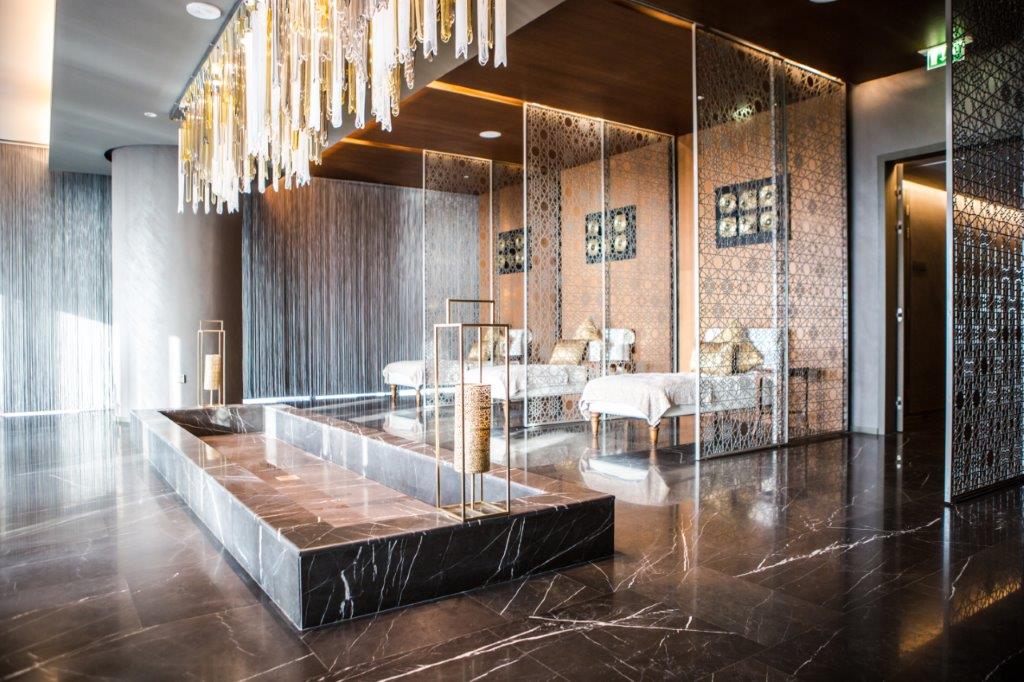 Location: Rixos Premium Dubai, The Walk, JBR
The situation is ideal for all Marina and JBR residents. You can even walk it! The spa is massive, the mood and it offers a variety of facilities. Cozy jacuzzi and steam room areas are available, with a heated marble slab being a one-of-a-kind experience. Various treatments and journeys range from 30-minute express sessions to lengthy four-hour explorations. The range is not as diverse as other locations, but with facilities to offer sport Thai, hot stone, pre-natal and, apparently, lymphatic drainage massage it should cover all your needs. Couples' packages are also available. Big relaxation rooms with floor-to-ceiling windows are a delight!

3. Cinq Mondes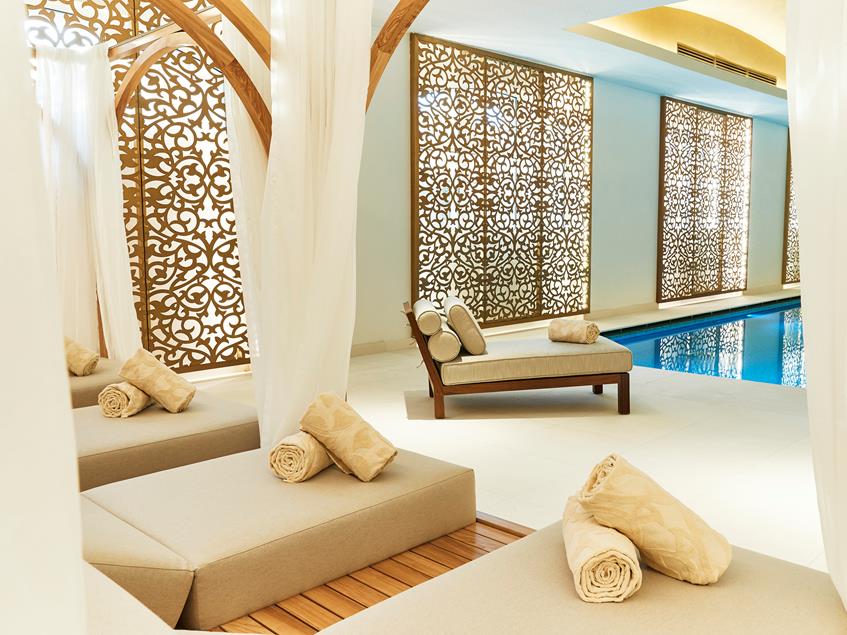 Location: Emerald Palace, Kempinski
The renowned spa is equipped with one of Dubai's biggest indoor pools, 23 treatment rooms, four traditional deep wooden Japanese bathtubs, his-and-hers hammams, a sauna, a yoga studio and a wellness centre open all day round. Staying true to its name, it offers beauty therapies from all around the world. Customers can avail subscriptions to 10, 20 and 30 hours of treatments, as well as take advantage of customised three five-day Taoist and Ayurvedic programmes. Worth trying: The 50-minute Beldi Soap Hammam. After spending 20 minutes in a calm and quiet steam room, clients scrubbed with an exfoliating glove and lots of black Moroccan soap, which itself has a variety of benefits.
4. Anantara Spa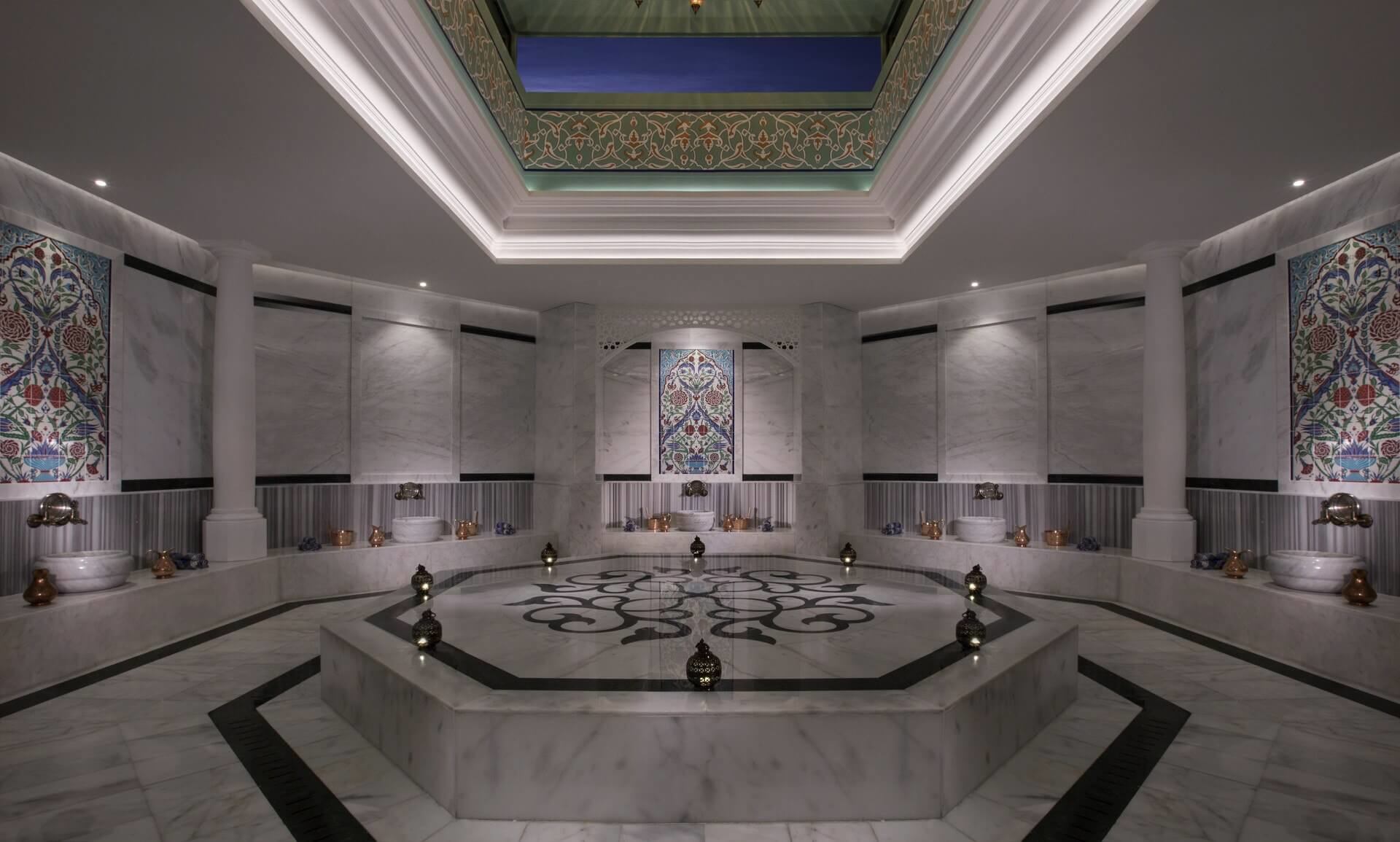 Location: Anantara, The Palm Resort
With an interior as beautiful as its exterior, you will never regret your experience at this exotic spa. A bamboo sauna, a salt inhalation room used in the treatment of congestion and respiratory conditions, and a Microsilk technology whirlpool are the main attractions at the Anantara spa. It is best to improve breathing and for the deep cleansing of pores. Facial treatments include Diamond Microdermabrasion, one of the best ways to gently remove the exposed and damaged outer layer of skin cells. Powered diamond is applied on the face to leave it visibly softer and glowing after just one session.
The classic dry Thai is a must-try and almost the entire staff specializes in it. A 90-minute session will make you feel refreshed, rejuvenated and alive again! It also offers the Arabian Massage, which is done by the use of elbows for a deep-tissue pummelling using Middle Eastern oils.

5. Talise Spa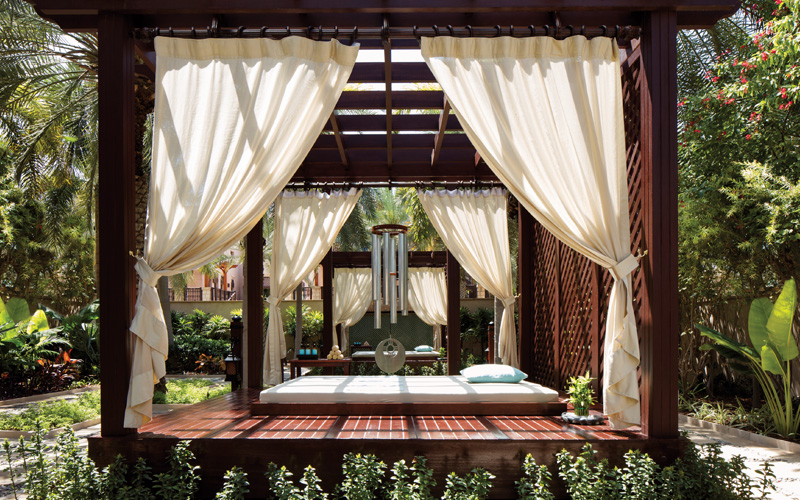 Location: Madinat Jumeirah
A unique experience and the first of its kind in the Middle East, this spa offers the AlphaSphere Deluxe, which uses colour and sound therapy, aromatherapy and several massages to regenerate the body and mind. Another famous one is the Shiffa Arabian Nights, which uses beneficial and beautifully-smelling oils such as sandalwood and rose. There are 26 huge treatment rooms, a beach cabana and a Thai-style experience in the garden gazebo. Special visiting practitioners also visit from time to time.
6. One & Only Royal Mirage Spa and Oriental Hammam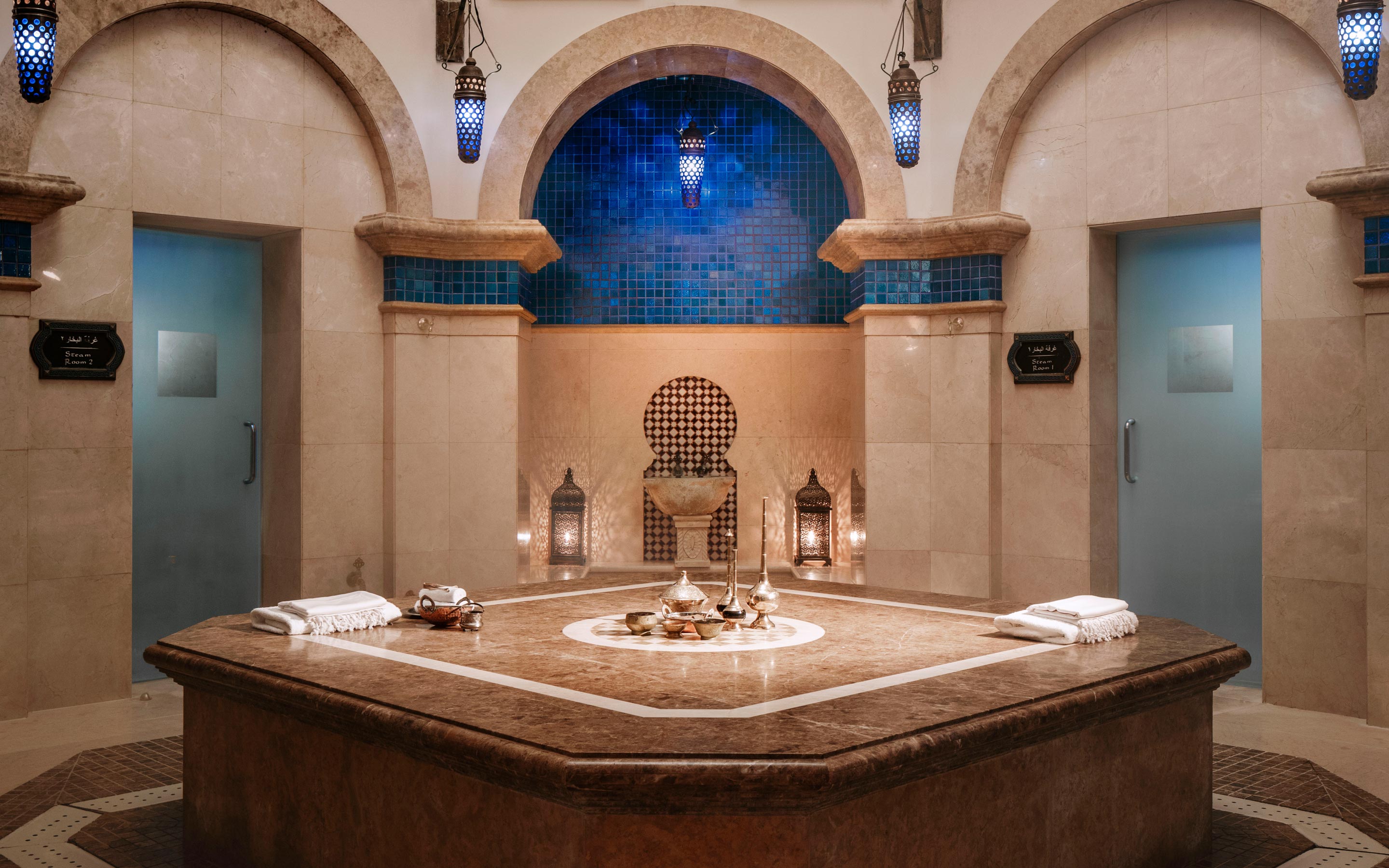 Location: King Salman Bin Abdulaziz Al Saud St – Dubai
Popular for its Morrocan-style treatments, the spa offers 12 exclusive treatment suites inspired by traditional Arab architecture. Facilities range from different body massages with invigorating scrubs and wraps and regenerating facials to soothing sun treatments and therapies specifically for men. Bonus: Steam rooms, saunas and plunge pools for complimentary use before and after your treatments are a major highlight! Volcanic hot stone treatments are also a distinct feature, alongside anti-aging treatments using specialized metallic gloves. The Hammam ritual is an appeasing one, starting off with steam to open the pores followed by top-to-toe bathing process using Moroccan black soaps and complete with deep exfoliation.
We hope you enjoyed our list of the diverse range of spas in Dubai, each providing their own unique facilities and benefits. You will need to book an appointment a few days in advance for each one of them. They guarantee a wholesome and fulfilling experience, which will surely be worth your money! The best time to book a spot is over the weekend, especially on Saturday, so that you are geared and pumped for next day Monday blues! Unwind, destress and uplift your mood by treating yourself to your favourite spa treatment that will leave you glowing and smiling.