SpaceX: Japanese Fashion Tycoon Seeks Girlfriend for His Voyage to the Moon
Yusaku Maezawa, the founder of ZoZo, is looking for a partner to join him for his trip to the moon via Elon Musk's SpaceX programme. Learn more
Japanese billionaire Yusaku Maezawa is looking for love. The 44-year-old entrepreneur, who is the founder of fashion company ZoZo, has announced that he is searching for a girlfriend who will accompany him on a private journey to the moon via Elon Musk's SpaceX programme. Sharing that he was now accepting applications for the role, Yusaka said, "As feelings of loneliness and emptiness slowly begin to surge upon me, there's one thing that I think about: continuing to love one woman. I want to find a 'life partner'. With that future partner of mine, I want to shout our love and world peace from outer space."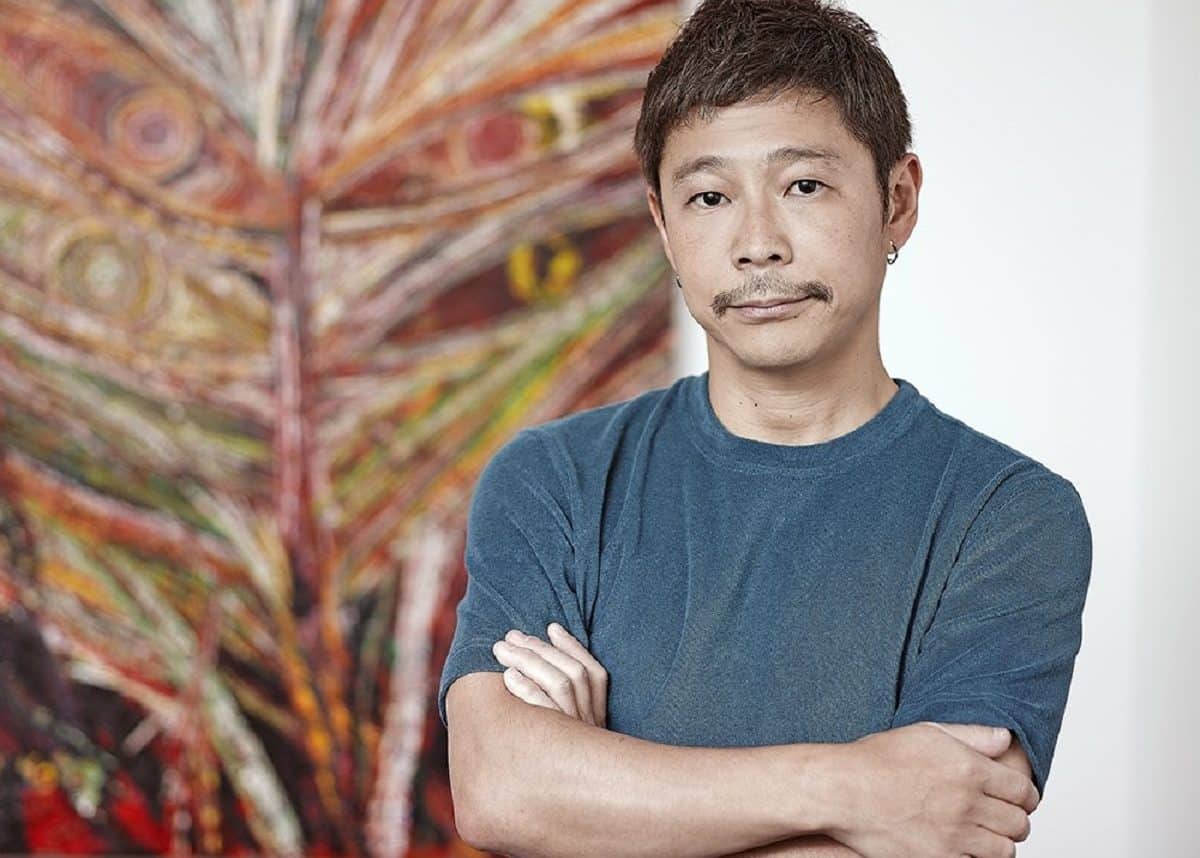 Yusaku Maezawa
Yusaka's dating experience will be part of a documentary series, Full Moon Lovers, which will be broadcast on streaming service AbemaTV. Supported by online ad agency CyberAgent and broadcaster TV Asahi, the show is targeting a young audience which is moving away from traditional television.
Single women, over the age of 20, can apply to become Yusaka's life partner via the programme's site, which says the applicant must be "interested in going into space and able to participate in the preparation for it" and "be someone who wishes for world peace." The deadline to apply is 17th January while the fashion tycoon intends to make a decision about his life partner by March.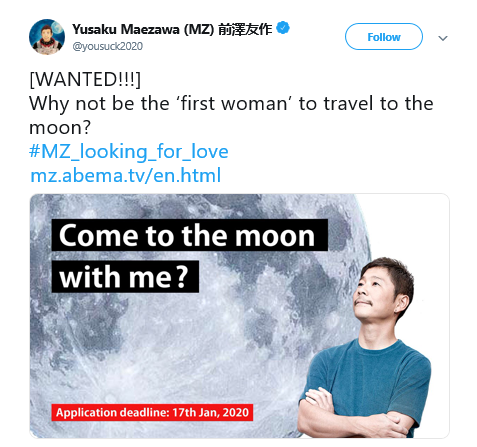 Yusaka recently also announced that he would be giving away $9 million to his Twitter as part of a social experiment. He said he would give $9,000 to 1,000 followers chosen randomly from Twitter users who retweeted his 1st January message on the social media site. He said the money's impact on the winners would be studied in the future via questionnaires. With this initiative, Yusaka wants to promote the idea of a basic income for citizens.