Culture
Souk Madinat Jumeirah Sets the Stage for Digital and Performing Arts
Souk Madinat Jumeirah has launched Theatre of Digital Art Dubai and amphitheatre performance space, providing new platforms for digital art and performances in Dubai
Souk Madinat Jumeirah -- a modern recreation of the traditional Arabian marketplace by Dubai Retail, located in Madinat Jumeirah Resort in Dubai -- has launched Theatre of Digital Art Dubai (ToDA Dubai) and amphitheatre performance space, in line with the emirate's vision of becoming a global art hub. ToDa Dubai, which has been launched in partnership with European digital production house Vision Multimedia Projects, will provide a platform for digital art by combining the latest technologies with inspiring storytelling. Set to open in the first quarter of 2020, it will present multimedia exhibitions, immersive installations and art in virtual reality. Meanwhile, the waterside amphitheatre will be activated in collaboration with Park Lane Live. It aims to help preserve UAE's heritage and culture by hosting live performances, community theatre productions, movie nights, festivals and themed events during the year.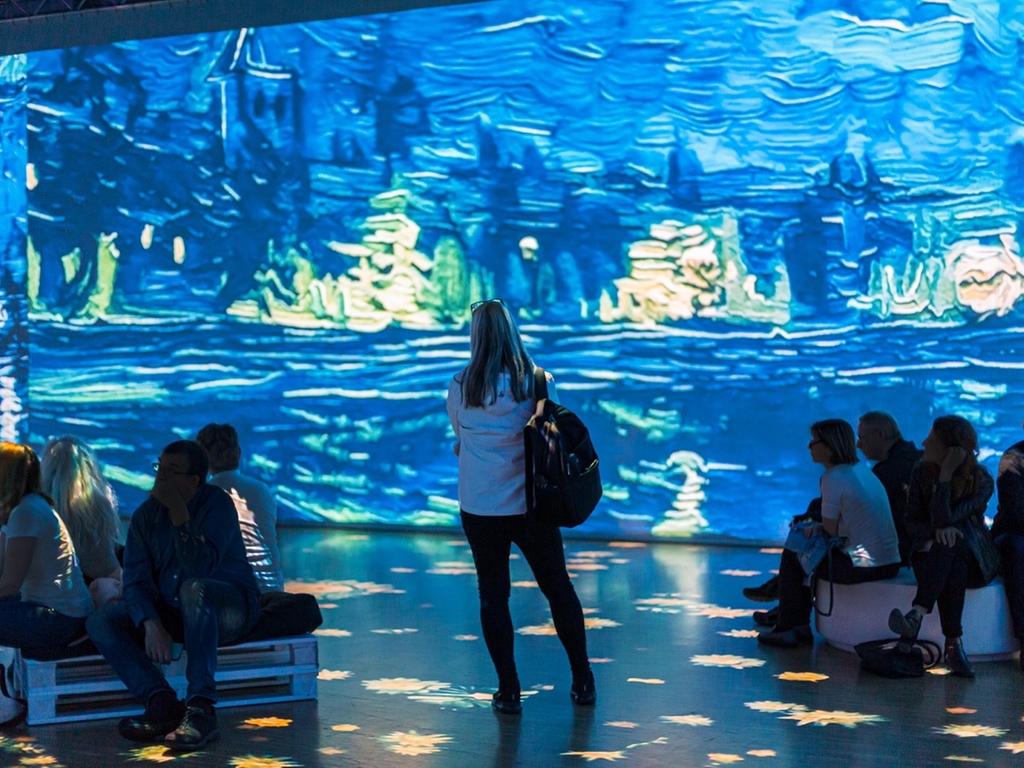 Set to officially launch sometime later this month, the space will showcase masterpieces by Van Gogh, Claude Monet, Edvard Munch and Wassily Kandisky to name a few
Speaking about the new spaces, Marketing Director at Dubai Retail, Nicola Walsh said, "Souk Madinat Jumeirah is an iconic destination that continues to connect visitors with a traditional Arabian experience blended with a modern glimpse of the past. It is also a destination which provides a full array of entertainment, and the new Theatre of Digital Art Dubai and Amphitheatre performance space will add to the destination's rich cultural offering."
Recently, an immersive art project, Souk Seven, was also launched at Souk Madinat Jumeirah, showcasing a collection of artworks and installations designed by seven UAE-based artists, including Amalie Beljafla, Amrita Sethi, Mona Fares, Zeinab Al Hashemi, Noora Al Mazroui, Laila Masri and Fathima Mohiuddin. These artists have previously created other pieces for Souk Madinat Jumeirah's alleyways. The Souk Seven artworks are a fusion of modern art and Emirati heritage, showcasing the beauty and arts and crafts of the region.