Sonam, Rhea Kapoor Spend The Day Shopping And Dining Out In LA
By Masala Web Desk Tuesday, 19 November 2019
Sonam Kapoor and Rhea Kapoor are like two peas in a pod and share a rather close bond. Pictures shared by the starlet on her Instagram are proof that the two are enjoying LA
Sonam Kapoor and Rhea Kapoor are like two peas in a pod and share a rather close bond. While Sonam Kapoor has made a mark in the industry with her acting skills and sense of style, Rhea Kapoor has become a force to be reckoned with in the world of celebrity stylists. The sister duo also co-own a fashion brand which goes by the name Rheason and have been making waves in the industry. And now, Sonam Kapoor and Rhea Kapoor are in Los Angeles and if the pictures are anything to go by, then they appear to be having a ball of a time.

Sonam Kapoor, who is an avid user of social media, took to her Instagram account and shared a series of pictures in which she and Rhea Kapoor can be seen enjoying their time in LA. From a special lunch date to the sisters enjoying some retail therapy, we're definitely feeling fomo looking at these pictures.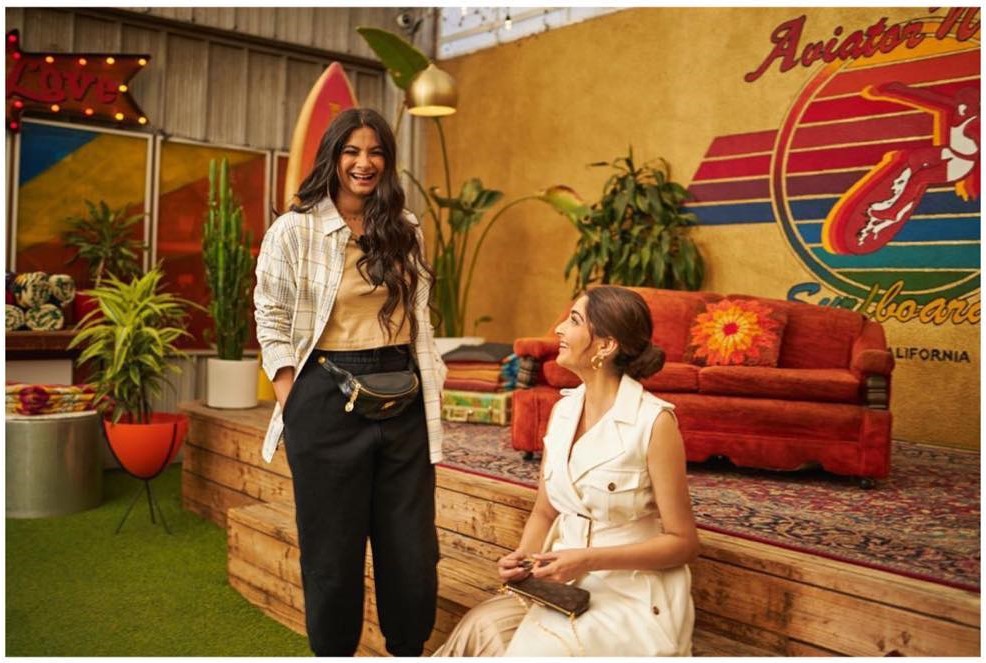 Rhea Kapoor and Sonam Kapoor Ahuja in LA; Picture: Instagram

In one of the pictures shared by Sonam Kapoor, we can see the actress and her sister Rhea Kapoor sharing a laugh over a conversation. While Sonam Kapoor is sitting down, Rhea Kapoor is standing with her hands in her pockets. Sonam Kapoor was clad in an off white sleeveless dress, while Rhea Kapoor opted for a cool and casual look which she teamed with a fanny pack. The Zoya Factor actress captioned the picture with "Shopping, Sun & Sisters! Hitting up LA like a local with @RheaKapoor at @aviatornation such a cool shop!! everything is made in Los Angeles !!!@discoverLA #discoverLA #LAtheKapoorWay."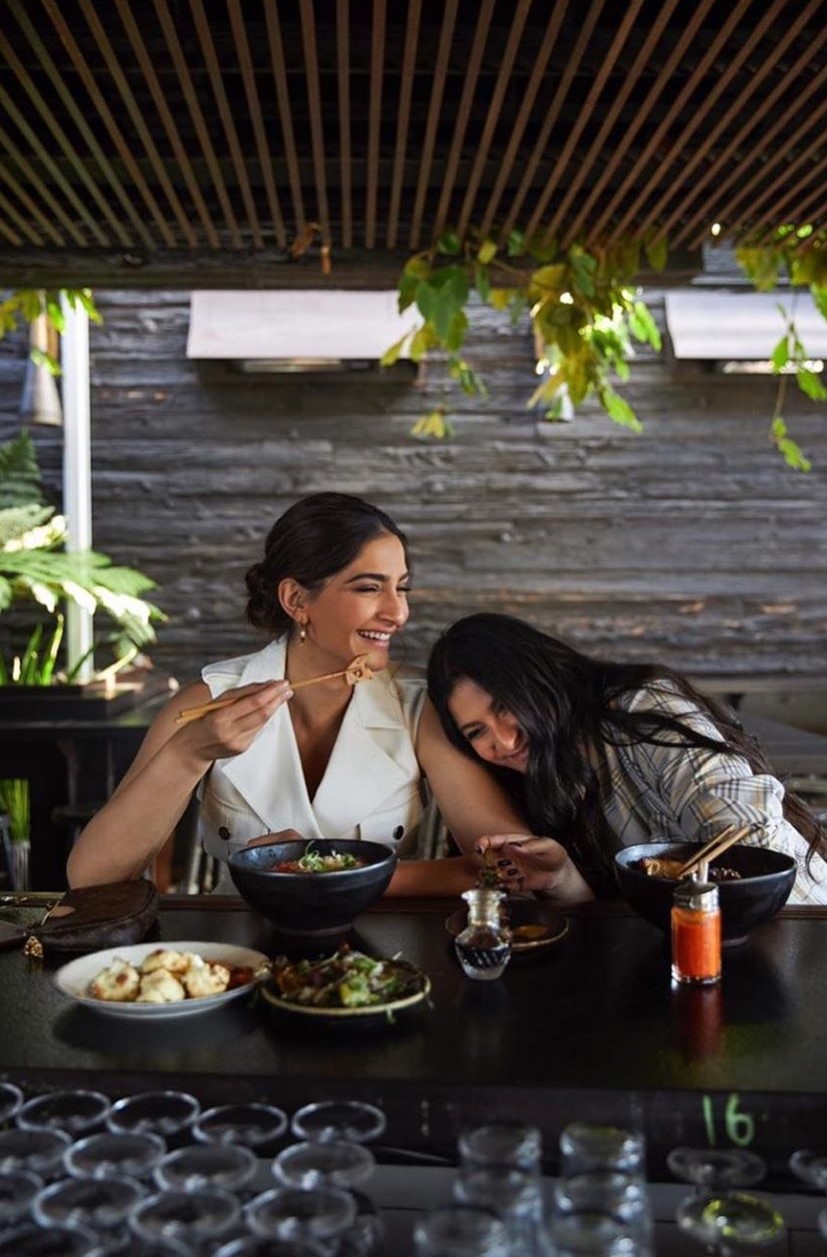 Sonam Kapoor Ahuja and Rhea Kapoor in LA; Picture: Instagram

In the second picture, also shared by Sonam Kapoor, both the sisters can be seen enjoying a meal to the max. Sonam Kapoor and Rhea Kapoor are both all smiles and laughing away in the picture. Sonam Kapoor is ready to eat with chopsticks in her hand, meanwhile, Rhea Kapoor can be seen laughing and leaning in on Sonam Kapoor.  "Lunch for two please! @mtnvenice prepared the most delicious meal for us! @discoverLA #discoverLA #LAtheKapoorWay also a special shout out to @ozcardagrouch for showing us such a good time and making us eat a great meal!" she captioned the post.

We love the bond this sister duo shares.
For all the latest Bollywood News and gossip, follow us on Twitter & Instagram, like us on Facebook and subscribe to our channel YouTube. New videos up every day!
Comments