Bollywood News
Sonam Kapoor Wedding Reception Gossip: Salman Khan's 'Date', Anil Kapoor's Dance and Shah Rukh Khan's Song
Sonam Kapoor's wedding reception saw the who's who of Bollywood in attendance. Here's what went on inside
A few days ago, the Ambanis virtually stole the thunder from the Kapoors' mehndi ceremony for Sonam Kapoor, by hosting an engagement party  for  their daughter Isha to which all the three Kapoor superstars, Shah Rukh Khan, Salman Khan and Aamir Khan went. Even Ranbir Kapoor was seen at the Ambanis' bash rather than his old buddy Sonam's mehndi ceremony. Only Karan Johar commuted between the Ambanis and Kapoors over the weekend. Alas, all the big Khans gave the Kapoors' mehendi a skip. But Salman and Shah Rukh made it a point to be present at Sonam and Anand Ahuja's wedding reception on Tuesday at the Leela (Mumbai) which was a star-studded affair.
Ranbir Kapoor walked in with Alia Bhatt (again!) and his ever-faith 'Lakshman' director Ayan Mukerjee who is directing the duo in Brahmastra. The trio has become inseparable these days, just as Ranbir-Katrina-Ayan used to be when Ranbir and Katrina were a pair.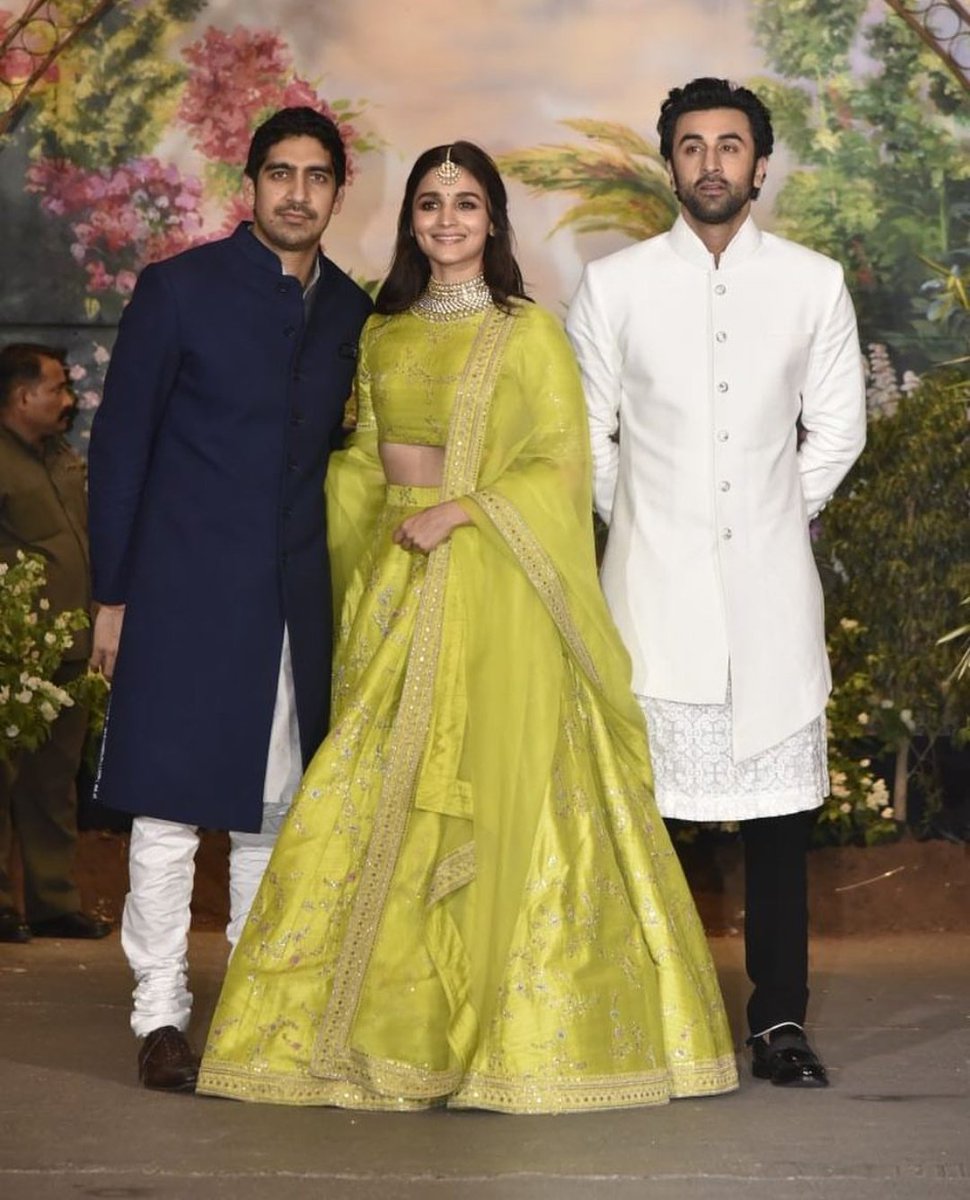 Saif-Kareena and Shahid-Mira pointedly ignored one another. But clearly the head-turner of the evening (besides the newly-married couple) was Salman Khan who walked in late with Jacqueline Fernandez. Salman's 'date' set tongues wagging. Some wondered why Jacqueline is once again trying to show how close she is to the superstar. Is it because Katrina Kaif and now Priyanka Chopra, both have made a comeback into Salman's movies? Perhaps it's just because Salman and Jacqueline are paired together in Race 3, due for release next month. Whatever the case may be, the reception saw co-stars pairs walking in together - Alia-Ranbir and Salman-Jacqueline.
The highlight of evening was Salman and Shah Rukh getting together to sing Yeh bandhan Toh Pyar ka Bandhan Hai from their film Karan Arjun .The two Khan superstars sang the song to Sonam's mother Sunita Kapoor (who is actually about the same age as Salman and Shah Rukh). The even bigger highlight of the evening was Salman and Shah Rukh pulling in the bride's father Anil Kapoor to dance to Tan tana tan from Salman's Judwaa. Anil's energy level at that time of  the  day when he should have been the archetypal  exhausted  Father Of The  Bride, was much higher than Salman's or Shah Rukh's.
Could we please know which vitamin tablet Anil takes every morning?
A guest from the gorgeous wedding reception said, "Salman and Shah Rukh only pretend to be at war with one another…you know like Matt Damon and that talk-show host Jimmy Kimmel? It's just a fun publicity thing between them. They are actually the best of friends.  You only had to see them bonding at Sonam's wedding reception to know how close Shah Rukh and Salman actually are.  Come to think of it, Jacqueline Fernandez looked quite anxious when she saw Salman bonding with Shah Rukh." Wonder why!