Bollywood News
Sonam Kapoor Scandalizes Husband Anand Ahuja With a Cheesy Valentine Post
Sonam Kapoor and Anand Ahuja got married in May 2018 amidst a large number of family and friends in Mumbai.
Sonam Kapoor and husband Anand Ahuja are considered couple goals in many respects. From supporting each other's work to making a point that they catch up with each other making their long-distance marriage work, this couple makes everyone believe in the power of love. Sonam Kapoor often posts glamorous pictures of herself and sometimes also with husband Anand Ahuja. Although every day is 'phenomenal' for the love birds, Valentine's Day had to mean something different. So Sonam Kapoor posted a cheesy picture with Eiffel Tower taken when the couple had first travelled to Paris together.
With the loved up picture, Sonam Kapoor also penned down a heartfelt note. 'Throwback to July 2016 our first trip to Paris together, we had to take a cheesy Eiffel Tower picture ! I love you forever my valentine. Thank you for being thoughtful and so generous with your emotions , I've never been happier my love.'
Anand Ahuja, who prefers maintaining a low profile, was scandalized when he saw this post as he commented, 'Scandalousssss. Magical, but scandalous! Love you.' Sonam Kapoor corrected him saying that it was cheesy and not scandalous. To this Anand Ahuja revealed that he was awkward with the public display of affection.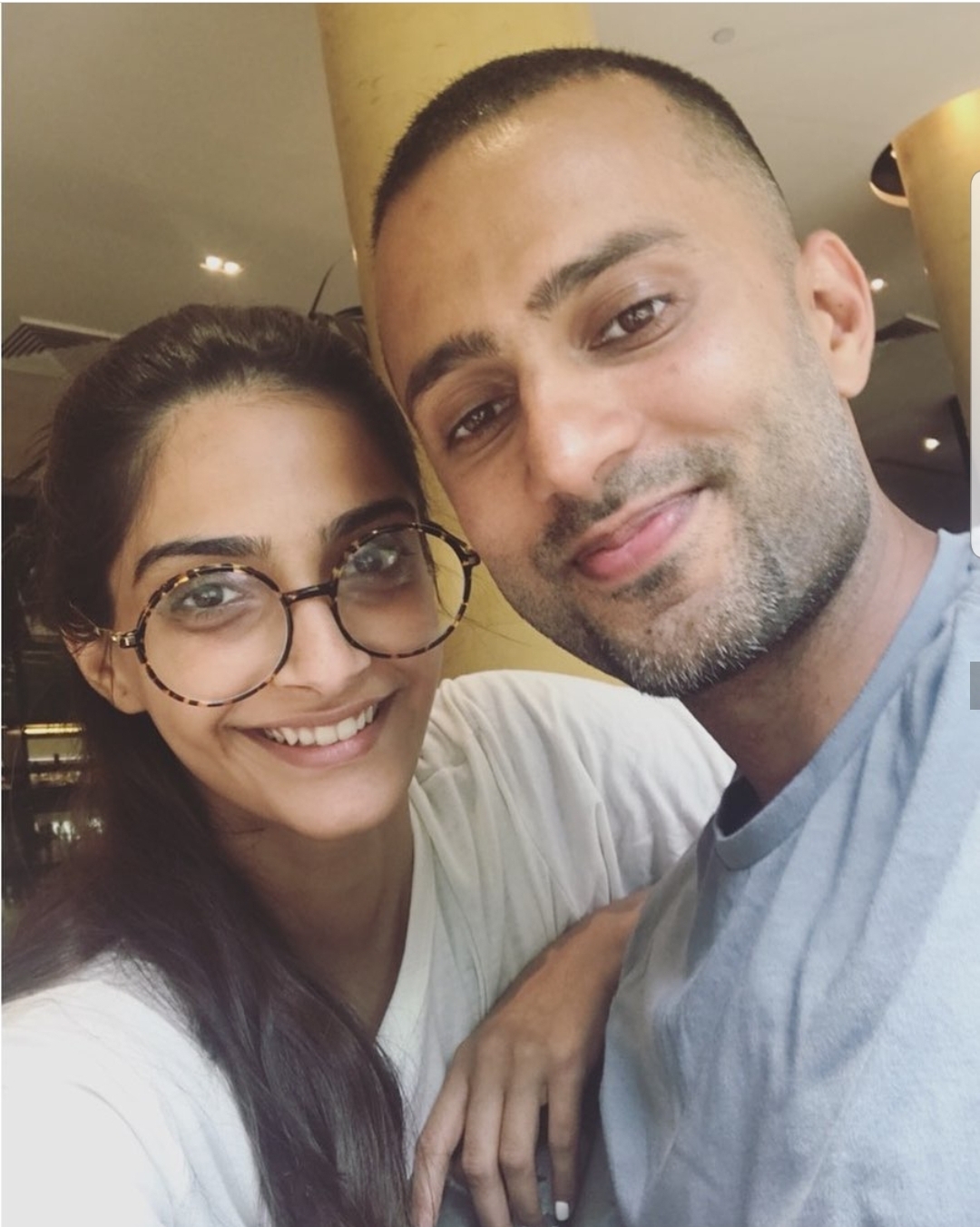 Sonam Kapoor and Delhi/London-based businessman Anand Ahuja met through a common friend. However initially, they were just friends but felt attracted towards each other. The two dealt with the odds of a long-distance relationship because Sonam Kapoor's work did not permit her to leave Mumbai while Anand Ahuja constantly travelled between Delhi and London. At the beginning of their relationship, Sonam Kapoor and Anand Ahuja tried keeping it private but later when he was seen at Sonam Kapoor's family events and hangouts the news of their relationship broke out. Sonam Kapoor and Anand Ahuja got married in May 2018 which was just a few days before the release of her film Veere Di Wedding.