Bollywood News
Sonam Kapoor Makes Full Use of LA Sun for Sun-Kissed Photographs
Sonam Kapoor and sister Rhea Kapoor are currently visiting Los Angeles on a girls trip, making the most of their time.
Sonam Kapor and sister Rhea Kapoor are one of the most famous sisters in Bollywood. While Sonam Kapoor has established a strong foundation in acting, Rhea Kapoor is a well-known film producer and stylist. Hence Rhea Kapoor is one of the biggest factors behind Sonam Kapoor's stylish image. The sisters also work together as they co-own a clothing brand and have also worked together on film projects in the past.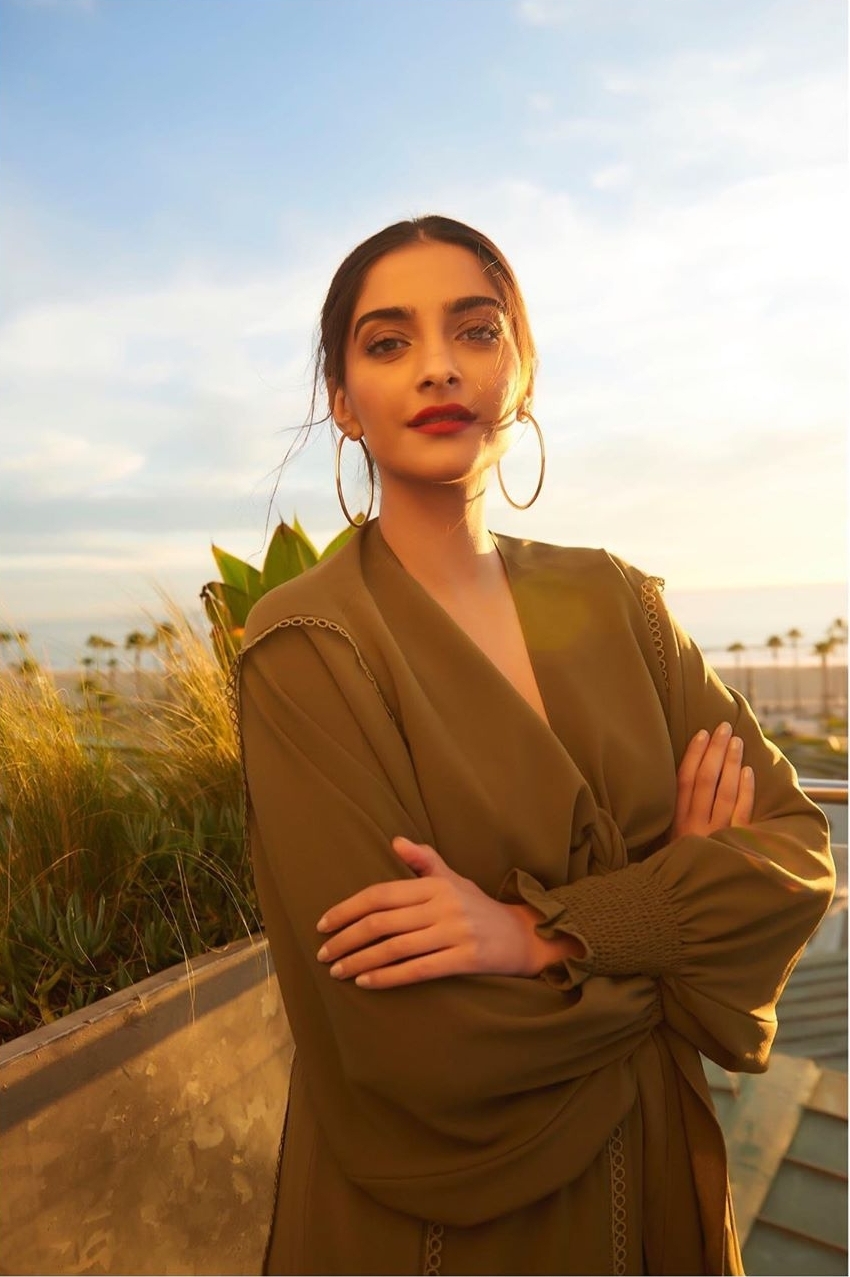 Sonam Kapoor
Currently, the sisters are enjoying their time off in Los Angeles and making the most of their time there enjoying their girls' trip.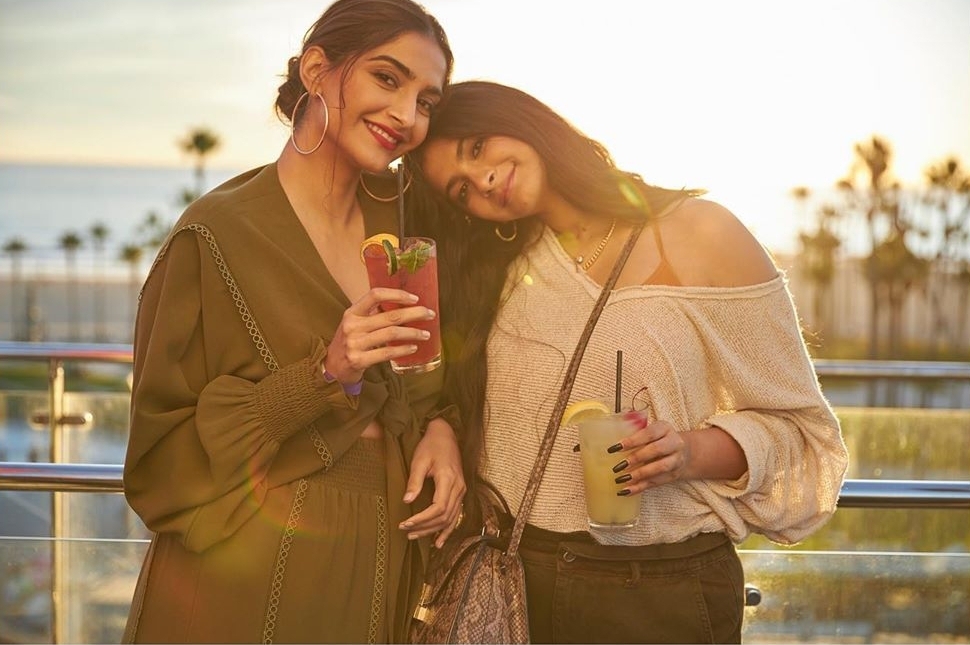 Sonam Kapoor and Rhea Kapoor
Both Sonam and Rhea Kapoor have been sharing photos from the trip. Sonam Kapoor recently shared a picture where she could be seen making full use of the Californian sun at Venice Beach, Los Angeles. Sonam Kapoor wore a matching green skirt with a baggy blouse tied into a knot towards the end. Sonam Kapoor kept her hair loosely tied in a bun with bright lipstick. She kept herself comfortable in brown loafers.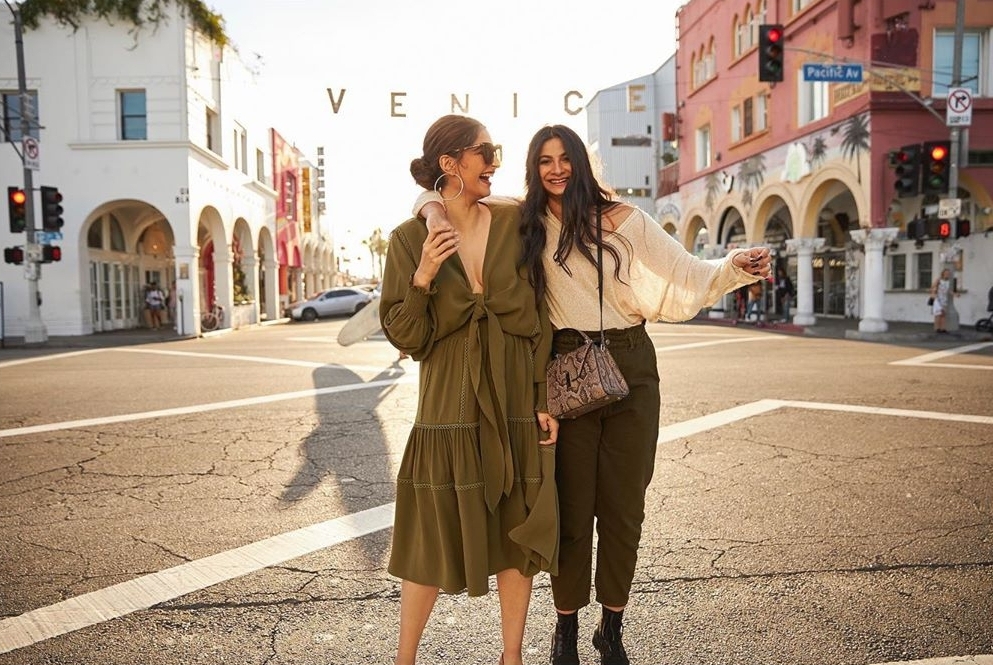 Sonam Kapoor and Rhea Kapoor
Earlier, Sonam Kapoor had also posted pictures with sister Rhea Kapoor at the same location. The sisters also enjoyed drinks at a rooftop to have a better view of the city.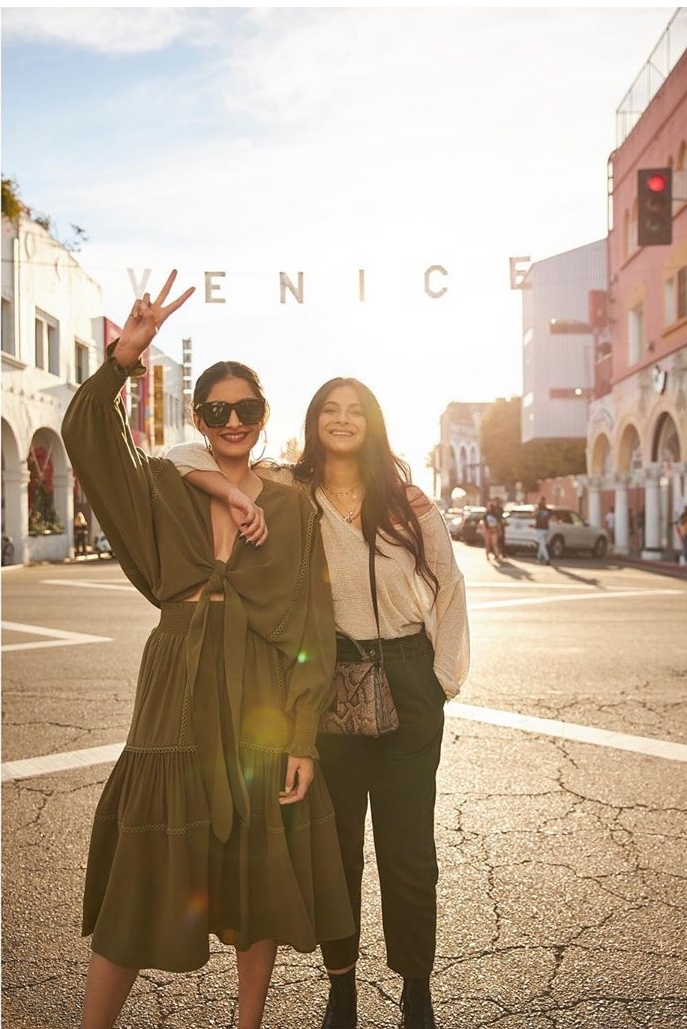 Sonam Kapoor and Rhea Kapoor
Sonam Kapoor had also made use of LA sun yesterday when she posted sunkissed pictures in a rust top and blue jeans.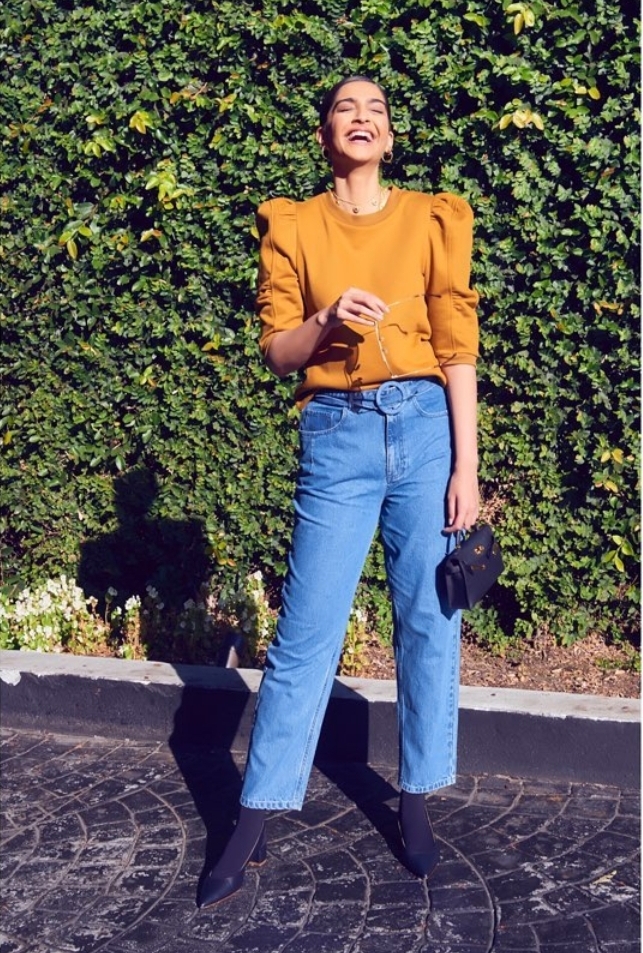 Sonam Kapoor
On the work-front, Sonam Kapoor was last seen in the film The Zoya Factor which was based on Anuja Chauhan's novel. In this film, Sonam Kapoor played the lead role of a girl named Zoya who was considered a lucky charm for the Indian Cricket team. Sonam Kapoor was paired opposite the famous Malayalam filmstar Dulquer Salman who essayed the character of the captain of Indian Cricket team. Being an avid reader, Sonam Kapoor was excited about the project and also promoted the film wholeheartedly. However, The Zoya Factor could not do well at the box office.