Bollywood News
Sonam Kapoor Turns Muse for Rhea Kapoor and Masaba Gupta
Sonam Kapoor recently posted pictures endorsing her sister Rhea Kapoor and designer Masaba Gupta's new collection.
Sonam Kapoor is considered one of the most vital fashion sources in India. She bridged the gap between runway and high street fashion. This is why it is always every designer's dream to dress Sonam Kapoor who makes every design look flawless with her effortless style. She recently posted a picture from the collection launched by her sister Rhea Kapoor and the ace designer Masaba Gupta. Sonam Kapoor could be seen dressed in an interesting patterned lehenga called the Lost Letters Print with a short knot top. Sonam Kapoor flaunted her girly and feminine side in this look as she kept her long hair loose open and the makeup on her face subtle with red lips.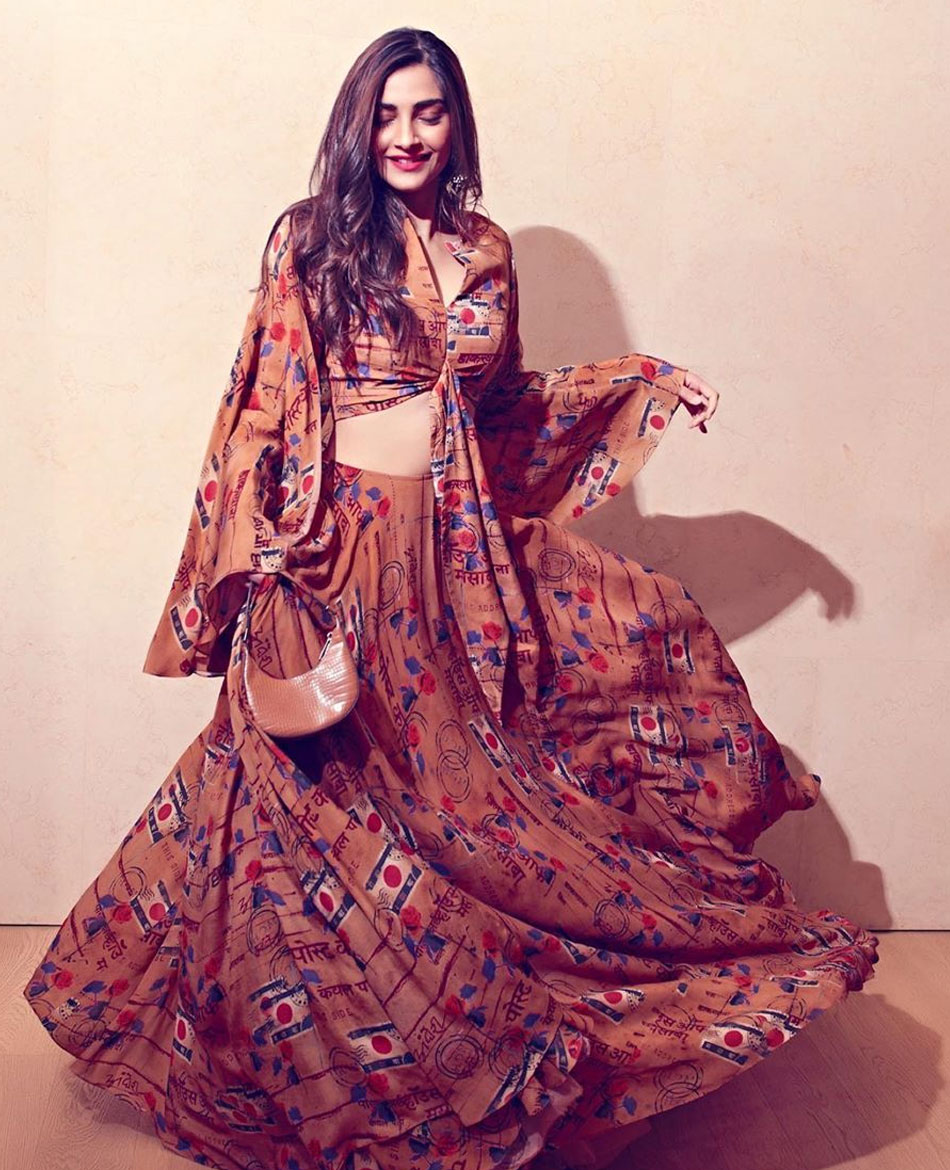 Sonam Kapoor
The stylist Rhea Kapoor and Masaba Gupta have collaborated together for a design collection recently. In an interview, both Rhea Kapoor and Masaba Gupta revealed that Sonam Kapoor was their muse whenever they had a look in mind.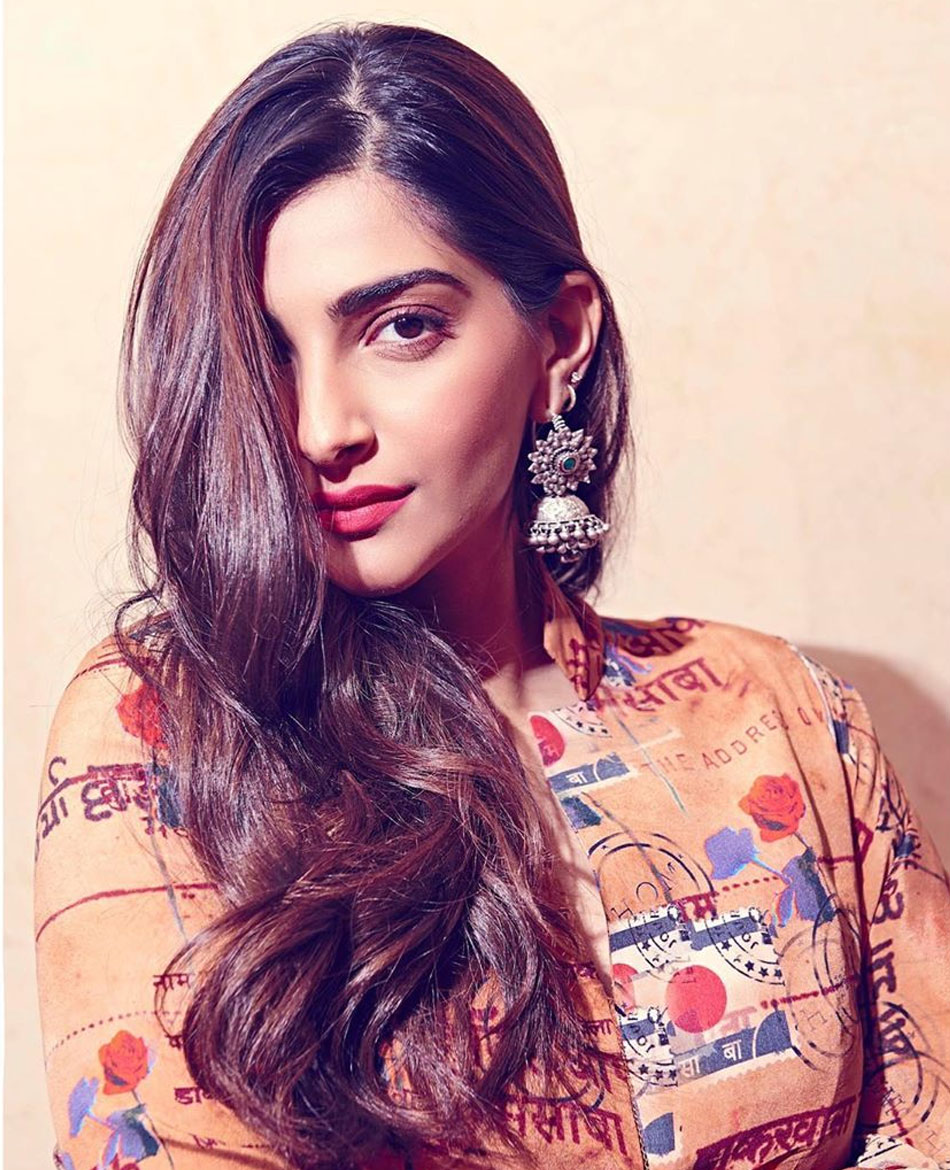 Sonam Kapoor
This collection is also about promoting body positivity. According to Masaba Gupta, it should always be a person's prerogative to go for what they want. There was pressure on people in terms of looking a certain way due to social media. According to Rhea Kapoor and Masaba Gupta, their collection was about providing solutions according to a person's comfort level. Rhea Kapoor is not only a stylist but also a film producer. Although she usually styles her sister Sonam Kapoor only, Rhea Kapoor has also styled Kareena Kapoor Khan from her upcoming film Good Newwz promotions.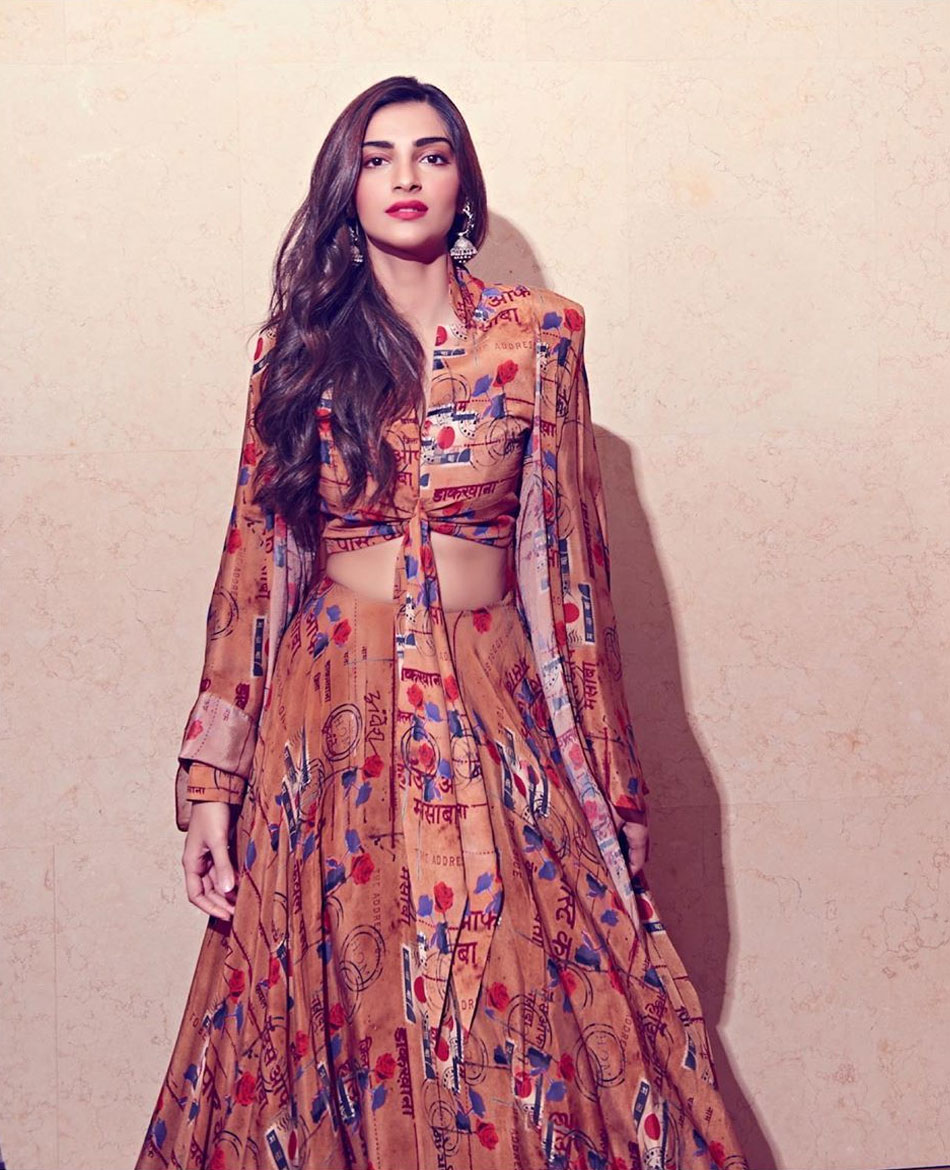 Sonam Kapoor
Masaba Gupta has always been a strong promoter of body positivity. She is the only daughter of actress Neena Gupta with the legendary cricketer Vivian Richards from West Indies. Coming from an unconventional relationship, life was never easy for Masaba Gupta. She did not only have to face taunts and criticism for coming from parents who did not marry but also because she had unconventional features coming from her African father. However, Masaba Gupta grew up to be a strong woman raised by a single mother and created her own brand the House of Masaba which did not follow the typical course of Indian fashion.