Bollywood News
Sonam Kapoor Gives Tips on Maintaining an Ethical Closet
Sonam Kapoor is a Bollywood actress who is considered a fashion icon in all aspects. Her personal sense of style is diverse and defines her personality
Sonam Kapoor is undoubtedly the most stylish actresses of recent times who has completely changed the face of Bollywood fashion. From making the red carpet looks a thing to catch a flight in style at the airport, Sonam Kapoor is one of the vital forces who have strengthened the fact that fashion defines one's personality and should hence be taken seriously. The Neerja actress recently shared the ethical closet pyramid in her Instagram stories about building an ethical closet in five different ways  no matter what one's budget might be.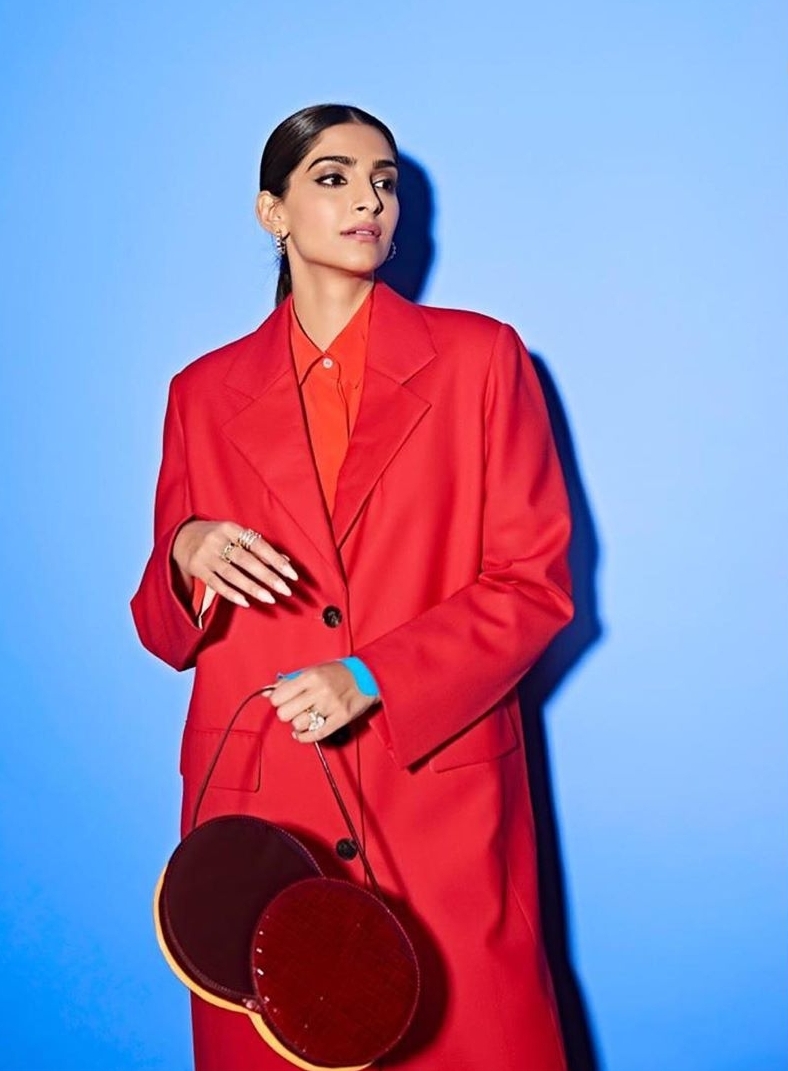 Sonam Kapoor
According to the tips shared by the diva,
1.      Value and take good care of the clothes you already own.
2.      Shop less, choose better, only buy the pieces you love.
3.      Go for clothes that are high quality.
4.      Buy vintage when possible.
5.      Support ethical brands.
Ethical clothing helps in minimizing the negative social and environmental effects of the fashion industry.
Sonam Kapoor
Sonam Kapoor has always been vocal about the causes that matter to her. From sharing her makeup-free pictures to writing articles about how a team is involved in making a star look the way they do on screen, Sonam Kapoor does not shy away from voicing her opinion and breaking down the stereotypes. She is also one of those few celebrities who bravely flaunt their flaws. Sonam Kapoor is a staunch feminist and believes it is important for women to stand for each other.
According to Sonam Kapoor, her personal sense of style has been influenced both by eastern and western fashion. Hence, she believes in experimenting with different looks and style depending on how she feels on a particular day. Sonam Kapoor's close connection with fashion made her build a clothing brand with her sister Rhea Kapoor who also happens to be Sonam Kapoor's stylist. She also owns a contemporary clothing brand with husband Anand Ahuja.