Bollywood News
Sonam Kapoor and Mahira Khan's Social Media Conversation is Too Cute for Words
Recently, Sonam Kapoor and Mahira Khan shared a brief conversation on Instagram and it's too cute to give a miss!
It's so heart-warming to see sweet gestures across the border every once in a while. Recently, Bollywood diva Sonam Kapoor and Pakistan's talented actress Mahira Khan shared a brief interaction on social media and it is too cute to give a miss. Sonam Kapoor, who recently graced French Riviera representing a perfume brand at the 2019 Cannes film festival, told Mahira on Instagram that she missed the The Legend of Maula Jatt actress at the prestigious film festival.
Sonam Kapoor, who is currently making a splash at the 2019 Cannes, took to her Instagram handle to share a gorgeous photo giving a glimpse of her look on Tuesday. The Ek Larki Ko Dekha Tou Esa Laga actress looked like a dream in her bold, red Maison Valentino dress. Many fans were quick to leave a comment echoing their excitement. Mahira Khan too left a comment on the post. "Finally!" with two heart-eye emojis, the actress wrote.
Responding to this sweet message from the Pakistani actress, Sonam wrote, "Miss you here beautiful."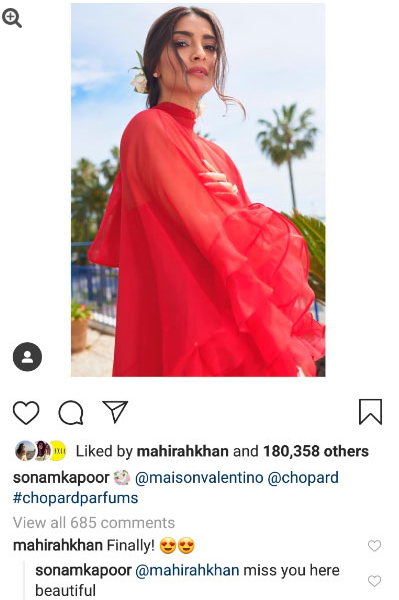 It was recently that Mahira had shared a picture of herself donning a red dress and Sonam was awe-struck as well as commented on the post.  "You're beautiful," Sonam wrote on Mahira's picture.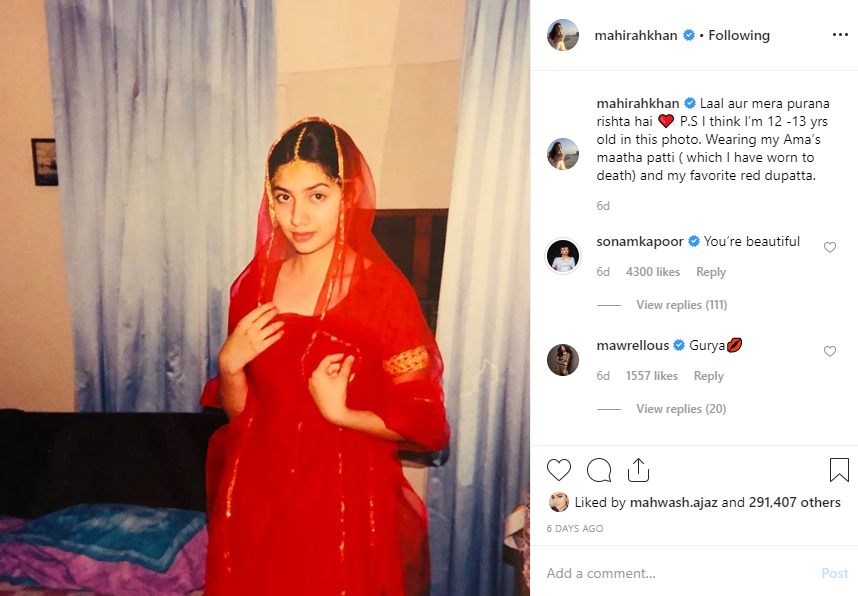 Last year at the Cannes Film Festival, the red carpet moments of our desi girls sent the internet wild. Making a smashing debut, Mahira Khan and Sonam Kapoor were at the centre of headlines for sharing a sweet moment at the 2018 Cannes red-carpet. In a sweet picture that had taken internet by the storm, Sonam was seen giving a peck to Mahira, almost in a protective manner before the latter's red-carpet moment.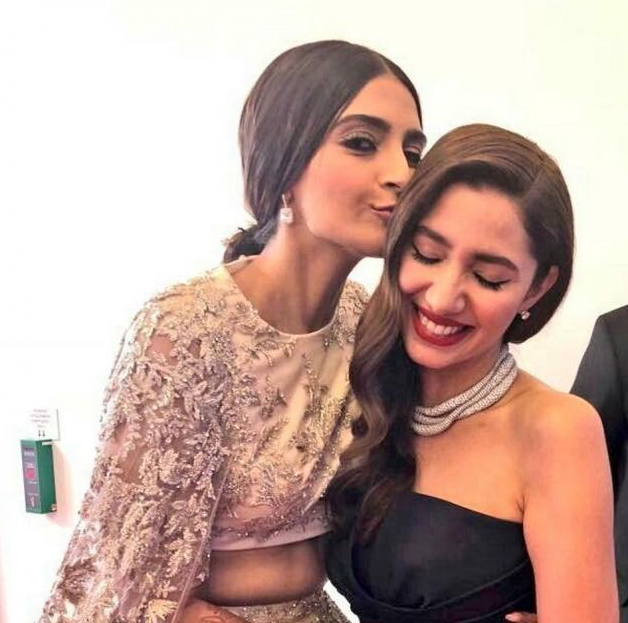 Sonam Kapoor and Mahira Khan
Earlier last year, the gorgeous Mahira Khan had posted a picture of herself in a pretty Rheson mogra printed palazzo sari, which was gifted to her by Sonam Kapoor. The brand Rheson is owned by Sonam Kapoor and her sister Rhea Kapoor. Thanking the Ek Larki Ko Dekha Tou Esa Laga actress, Mahira wrote, "Thank you @SonamKapoor love love it. Also, living in my hard core tee. Love x".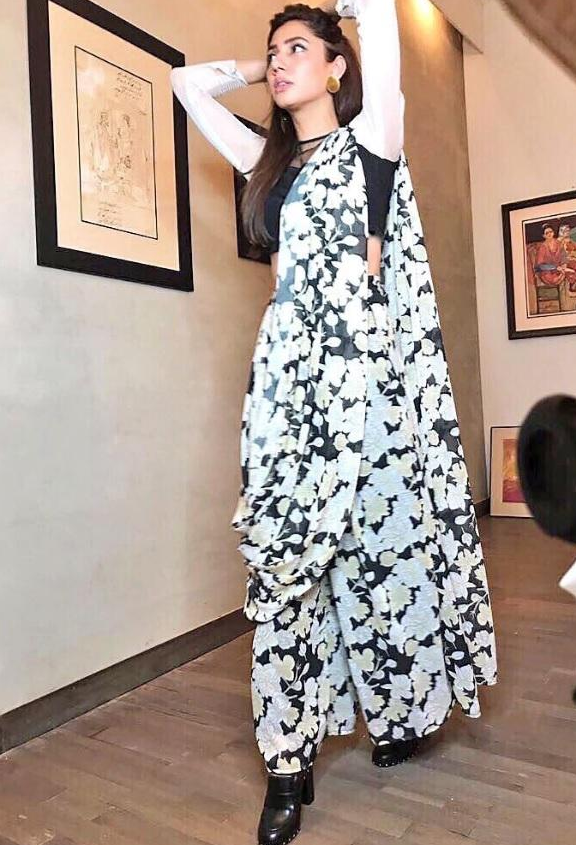 Mahira Khan in Rheson
To which, Sonam had responded by saying "You look great."

Aww! Aren't they so cute!