Bollywood News
Soha Ali Khan Takes Daughter Inaaya to Nawab Pataudi's Grave
Soha Ali Khan and daughter Inaaya Naumi Khemu recently visited the grave of late Nawab Mansoor Ali Khan Pataudi in Pataudi Palace.
Soha Ali Khan shared a unique bond with her father Mansoor Ali Khan Pataudi whom she lovingly called Abba. According to Soha Ali khan, she was always keen to impress her father who was a man of few words. In her book 'Perils of Being Moderately famous' Soha Ali Khan said that her parents were not pleased with her decision to work in films as they expected her to lead a corporate career considering her academic credentials form the top British universities like Oxford and London School of Economics. The dotting daughter was also by her Abba's side as Nawab Mansoor Ali Khan Pataudi was breathing his last.
Unfortunately, Soha Ali Khan's daughter Inaaya Naumi Khemu did not get to see her enigmatic maternal father as he had passed away even before Soha Ali Khan's marriage to Kunal Khemu. Recently, she took little Inaaya to the grave of her grandfather Mansoor Ali Khan Pataudi's grave in their ancestral home Pataudi Palace by the side of Soha Ali Khan's grandparents. The mother-daughter duo prayed on the grave wishing he was there by their side.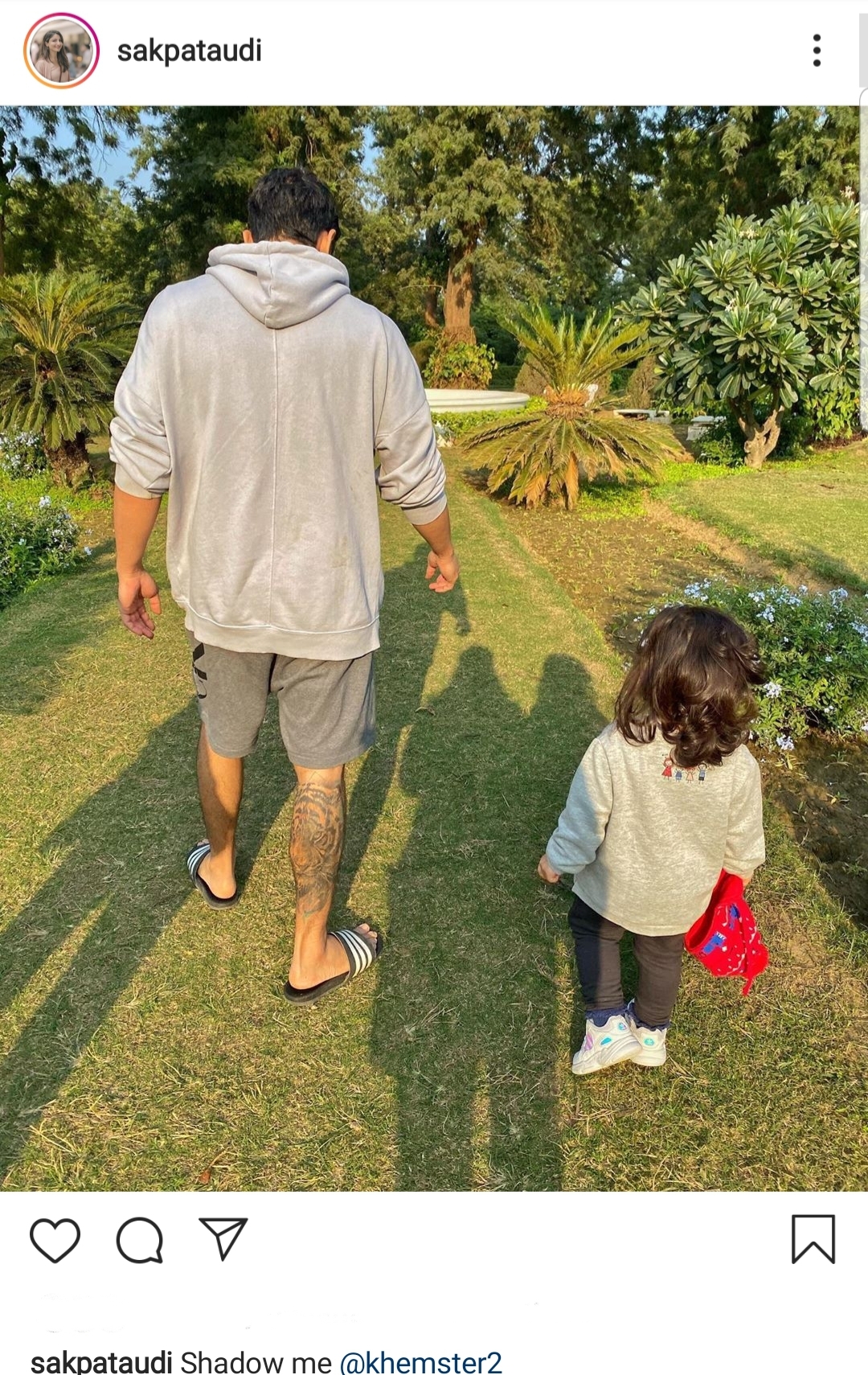 Soha Ali Khan had also shared a picture of Inaaya with her father Kunal Khemu as the two walked in the gardens of the Pataudi Palace.
Soha Ali Khan endearingly wrote about her father Nawab Mansoor Ali Khan Pataudi in her book,
'Whilst my mother, my brother, my sister and I travelled the world making films and speeches, giving and receiving awards, caught up in hectic schedules, you could always count on him to be at home by the landline, solid and dependable as a rock. He had a lovehate relationship with the phone - insisting on sitting practically on top of it and yet frustrated by the sound of it ringing.'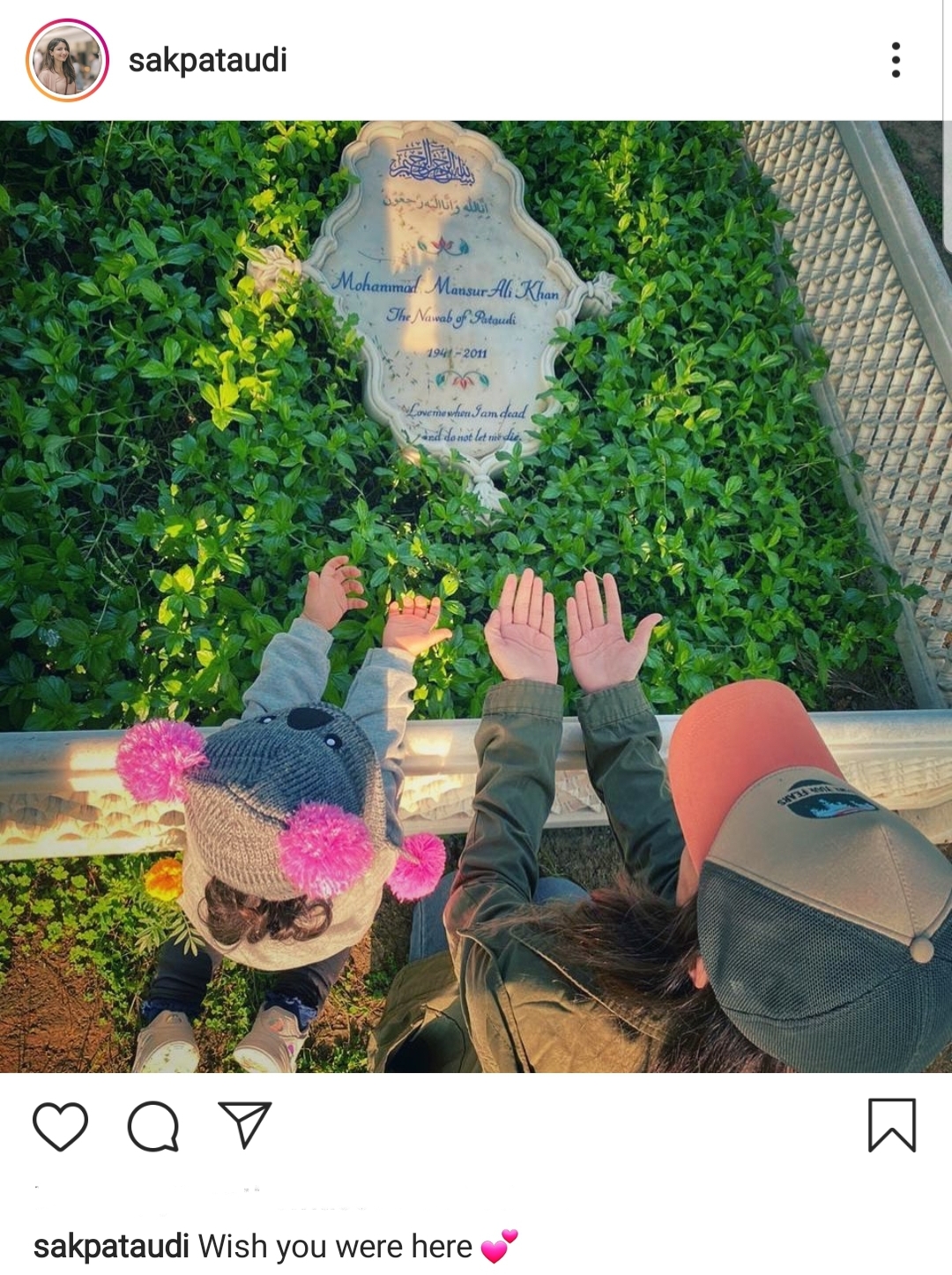 Nawab Mansoor Ali Khan Pataudi was the captain of the Indian Cricket team. Although he belonged to the royal families of Pataudi and Bhopal, life had not always been smooth for the young nawab, He lost his father Nawab Iftikhar Ali Khan while playing polo. Ironically, it was also Nawab Mansoor Ali Khan Pataudi's eleventh birthday. Since like his father Mansoor Ali Khan Pataudi was also a natural cricketer, he also joined the Indian Cricket team but unfortunately lost his left eye due to an accident. However, this did not stop him from playing cricket and becoming a famous batsman.