Bollywood News
Sidharth Malhotra on Marjaavaan: I Prefer Action Roles
Sidharth Malhotra's upcoming venture, Marjaavaan, is all set to hit the theatres this weekend and the actor is extremely excited!
How does a trailer intrigue an audience? It intrigues an audience when it starts with a tragedy. Marjaavaan is one such films. The film brings back the popular Ek Villain duo, Sidharth Malhotra, and Riteish Deshmukh, locking horns at the big screen yet again. The film also stars the newbie, Tara Sutaria and famed Tamil actress Rakul Preet. Marjaavaan gives off an elaborated vibe of a 90s larger than life film - a vibe that Bollywood in recent years has somewhat shied away from. But Sidharth hopes Marjaavaan will excite the audience just as much it excited him.
In an exclusive interview with Masala!, the actor divulges into how Marjaavaan's overly dramatic portrayal of fight sequences justifies its storyline and how - albeit giving off a similar vibe to Ek Villain - it is quite different.
"I'm very excited that Marjaavaan is releasing the UAE today," the actor shared. "It's a very dramatic, larger than life film which has a tragic storyline to it. Raghu and Zoya (Tara Sutaria) are in love with each other, but their romance was cut short due to Raghu's rivalry with a mafia gang and its notorious leader, Vishnu (Riteish Deshmukh). So, that's where the story starts. How he plans to avenge Zoya's death."
Sidharth was all praises for his co-stars in the film as well.
"I think everyone in this film has worked so hard, that it will show. You might think that it's Riteish Deshmukh and I again in a similar hero and villain avatar but it isn't the same. You will agree to this as you see the film. He and I are far more interactive in this film than Ek Villain. This is more to our relationship as enemies. He's done a fabulous job in it," Sidharth said of Riteish Deshmukh in the film.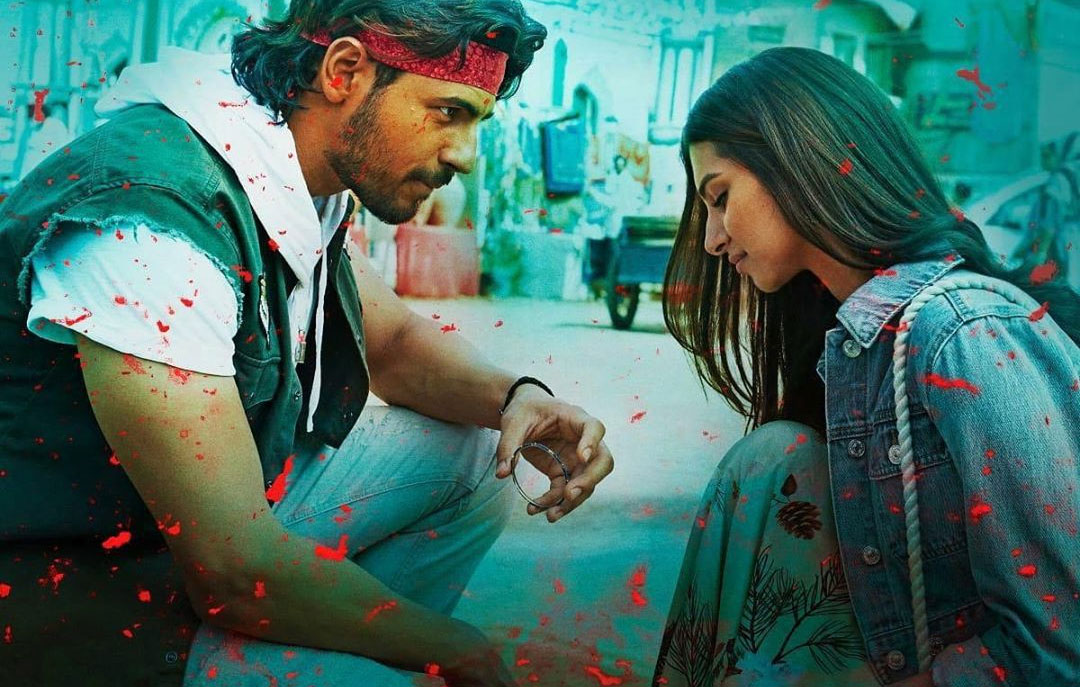 Sidharth Malhotra and Tara Sutaria in Marjaavaan
Talking about Tara, the actor shared, "Tara was amazing to work with. It's her second film only and you will see that she has done remarkably well in it. She's playing a mute girl and it is quite hard to express yourself when you have no dialogues in the film. But I think she has done a great job!"
Sidharth is equally impressed by Rakul as well. "She plays a dance bar girl and with her character, it's more of a one-sided love story for her. She's already made a name for herself in the Tamil film industry and seems to be doing well for herself in Bollywood as well!
While the actor has opted for both - serious (such as Ek Villain, Ittefaq, Brothers, A Gentleman) and lighter roles (such as Jabriya Jori, Baar Baar Dekho, Kapoor & Sons), which one does he prefer?
"See, I've tried to change my avatars," the actor said. "I've tried to take on roles that are newer than others. I received the same love for Kapoor & Sons as I did for Ek Villain. But I prefer action roles. I have a lot of idols when it comes to action heroes. Amitabh Bachchan, Sunny Deol would be few."
As Sidharth earlier mentioned, Marjaavaan is an action-based, larger than life movie. With Bollywood now opting for films which are more closer to the reality, how well does he think his upcoming film would fare?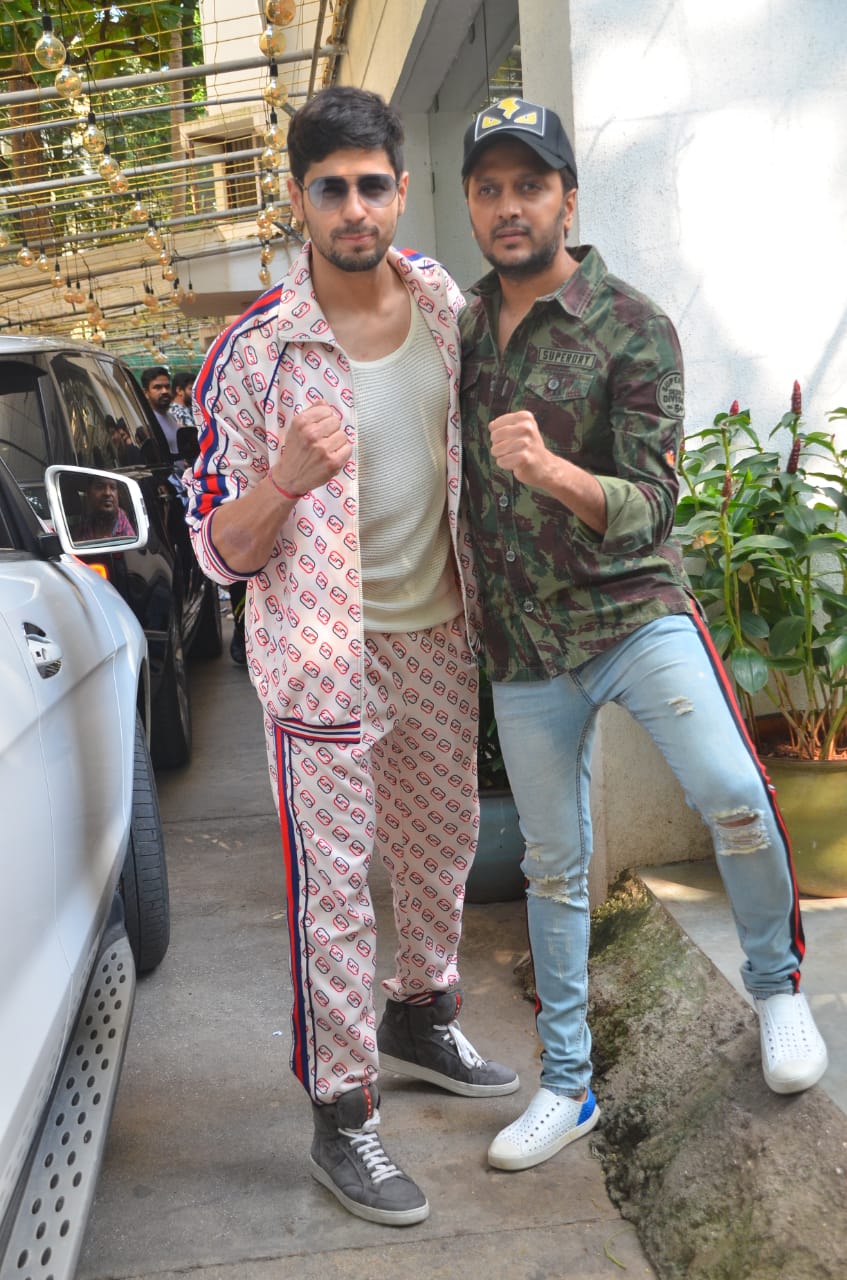 Sidharth Malhotra and Riteish Deshmukh promoting Marjaavaan
"If we talk about larger than life action film, let's take the example of Baahubali. It was a magnum opus of the same and it went on to become one of the biggest hits Indian film industry has ever produced," Sidharth shared. "But the audience loves this genre of films. There should be all kinds of films that work. I believe the only film which works is the one that is true to its trailer."