Bollywood News
Siddhant Chaturvedi Aka Gully Boy's MC Sher Will Meet Hollywood Star Chris Hemsworth
Siddhant Chaturvedi will have a unique role to play in Chris Hemsworth's latest film. Find out all about it
Siddhant Chaturvedi alias MC Sher of Gully Boy will be meeting Chris Hemsworth aka Thor. According to a report in Times Now, Siddhant has been roped in as the Hindi voice of Chris Hemsworth in the much-awaited instalment in the Men in Black franchise named Men In Black: International. Siddhant will be meeting Chris early next week. The idea for the meeting came up when the studio, Sony Pictures Entertainment India, got Siddhant on board as Chris's voice. His excited team then suggested that the two should rap, jam and bond. The Gully Boy actor will also be walking the red carpet with Chris at an event in a neighbouring South Asian country, writes Times Now.
Chris has visited India a couple of times and loves the country as he has said it in numerous interviews. The new movie in the franchise, Men in Black: International will narrate the story of a London-based team of Men in Black (MIB) secret agents who become involved in a series of alien attacks that send them travelling around the globe. Agent H (Chris Hemsworth) and Agent M (Tessa Thompson) employ high-tech weaponry to battle mischievous aliens on Earth. Siddhant said, "This is really exciting. I think I am his biggest fan ever and it's going to be a dream come true for me to meet Chris."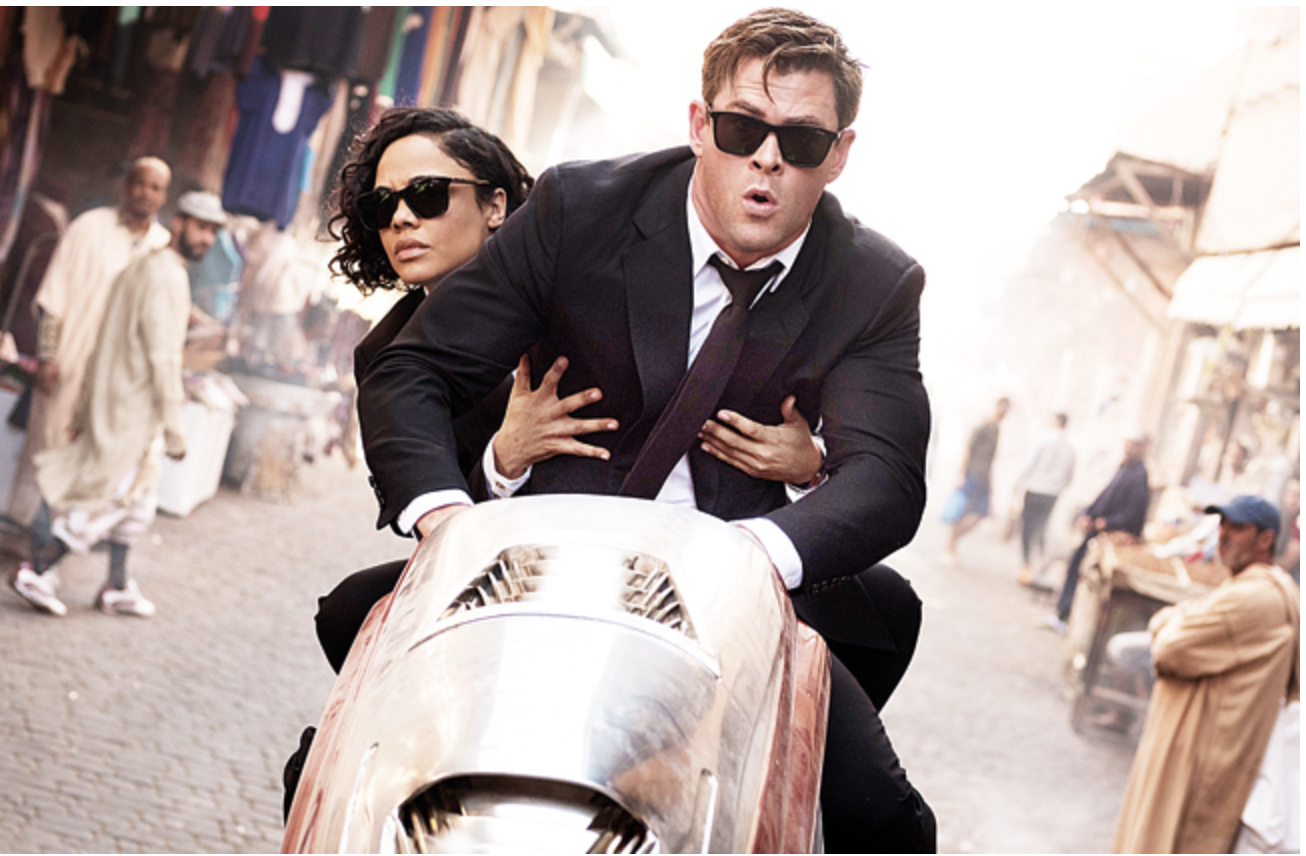 Tessa Thompson and Chris Hemsworth in Men In Black: International
Siddhant became an overnight sensation after the release of his film Gully Boy, which starred Ranveer Singh. Siddhant played the role of MC Sher, Ranveer's guide and mentor in the world of rapping. Incidentally, during the shoot of the film it was Ranveer who had mentored Siddhant for whom this was a big break. The film crossed over Rs 100 crore at the box office. There were reports that given the popularity of his character, Zoya Akhtar intends to make a new movie, a spinoff on MC Sher's role alone. Siddhant who was earlier seen in the web series, Inside Edge, has become a huge star now.