Bollywood News
Sibling Trouble: Akshay Kumar's Sister Alka Slaps Him on Rakhi Day!
What happened???
On the occasion of Raksha Bandhan, brothers and sisters celebrated their special sibling moment with one another promising to love, cherish and protect one another from harm. But things took a rather sinister turn in the Kumar/Bhatia household! Word is that Bollywood star Akshay Kumar's sister Alka Bhatia slapped him in the face instead of tying a rakhi on his wrist!
We know it's a real OMG! moment, but for now we're going to ask you to hold your horses before we give you more scoop about the incident.
Alka slapped Akshay because she mistook him for Raavan! It was a hilarious and spontaneous play-acting by the silblings on the occasion of Rasksha Bandhan which Akshay also shared on Twitter. It was just a fun moment between brother and sister. Akshay and Alka share an amazing bond and Akki calls his adorable sister his partner in crime. Also check out the tweet below.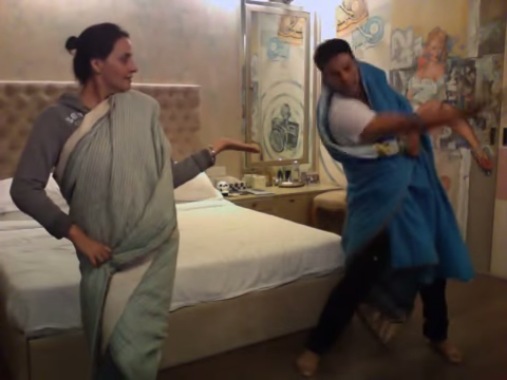 Who knew, the husband is also has a funny bone after all!