Shraddha Kapoor's High-Waisted Look Is Your New Business-Chic Inspo!
By Masala! Fashion Wednesday, 04 September 2019
Shraddha Kapoor has been killing it lately with her style for Chhichhore's film promotions. The fresh-faced actress debuted a professionally chic look earlier today.
Shraddha Kapoor is well on her way to becoming a total Bollywood fashionista! The beautiful actress has been showing off some truly gorgeous looks recently as she is in the middle of promotions for her upcoming film "Chhichhore", which releases in theatres this weekend. "Chhichhore" will be Shraddha's second film of the year, the first being the highly-anticipated and box office hit "Saaho." Despite how busy she's been in between filming and promos, Shraddha still manages to look like a million bucks every time she steps out. And her look earlier today was no exception!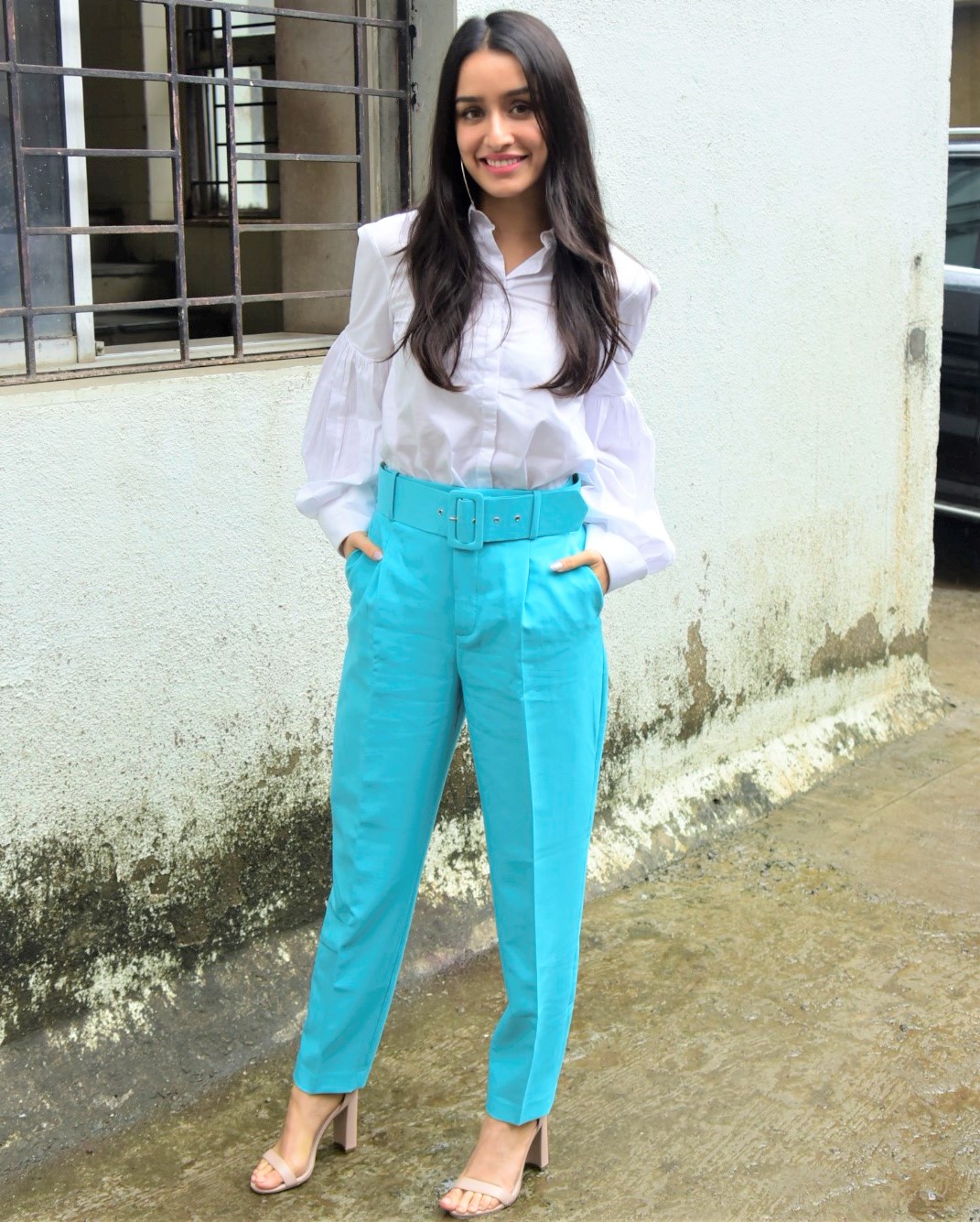 Shraddha was papped in a gorgeous business chic look that was made complete with pops of bright colour and a silhouette that perfectly emphasized her curves.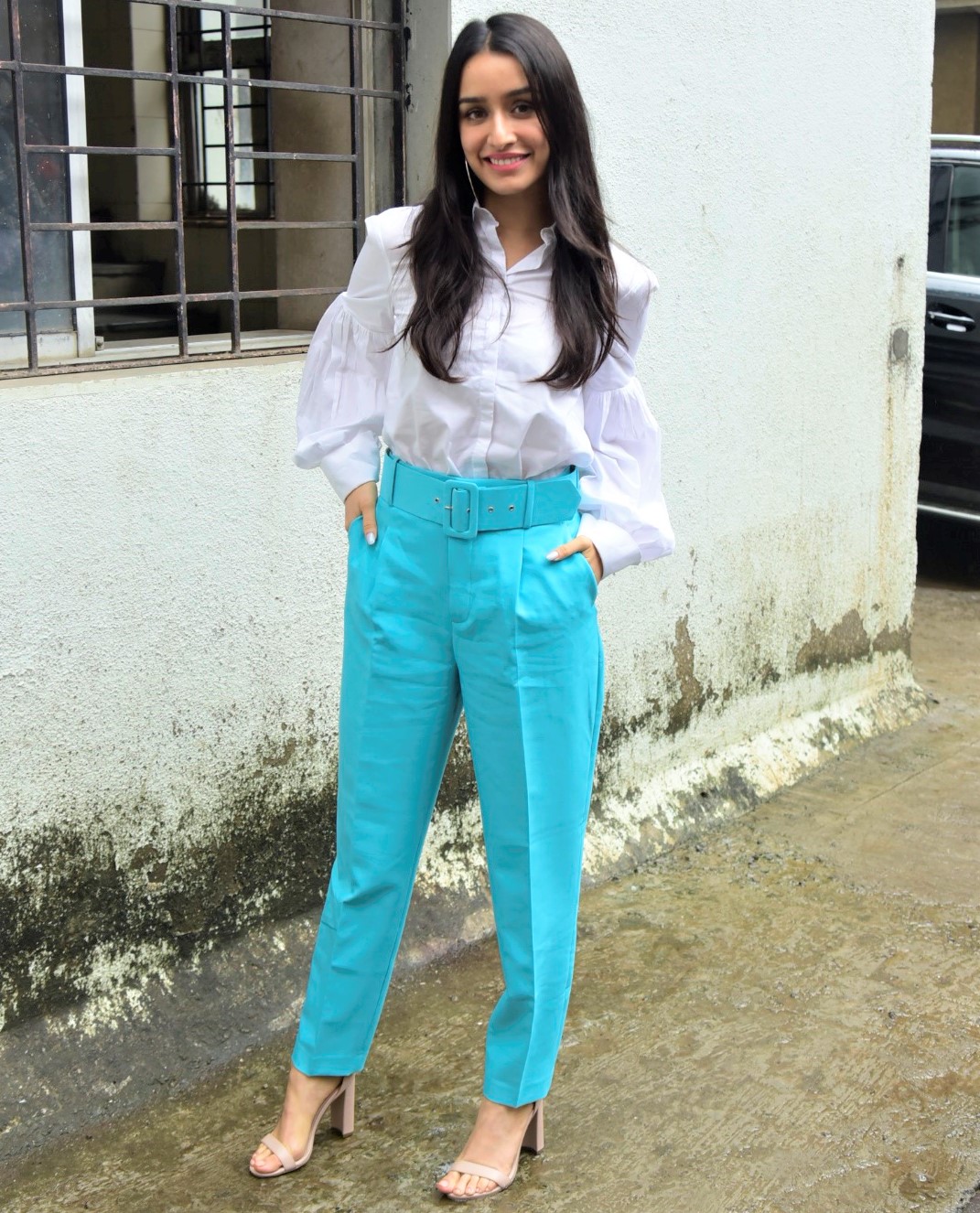 She went for a formal white collared shirt with puffy sleeves to add a bit of drama to the otherwise simple top. She then paired it with super high-waisted turquoise trousers that gave a fantastic pop of colour to the overall outfit.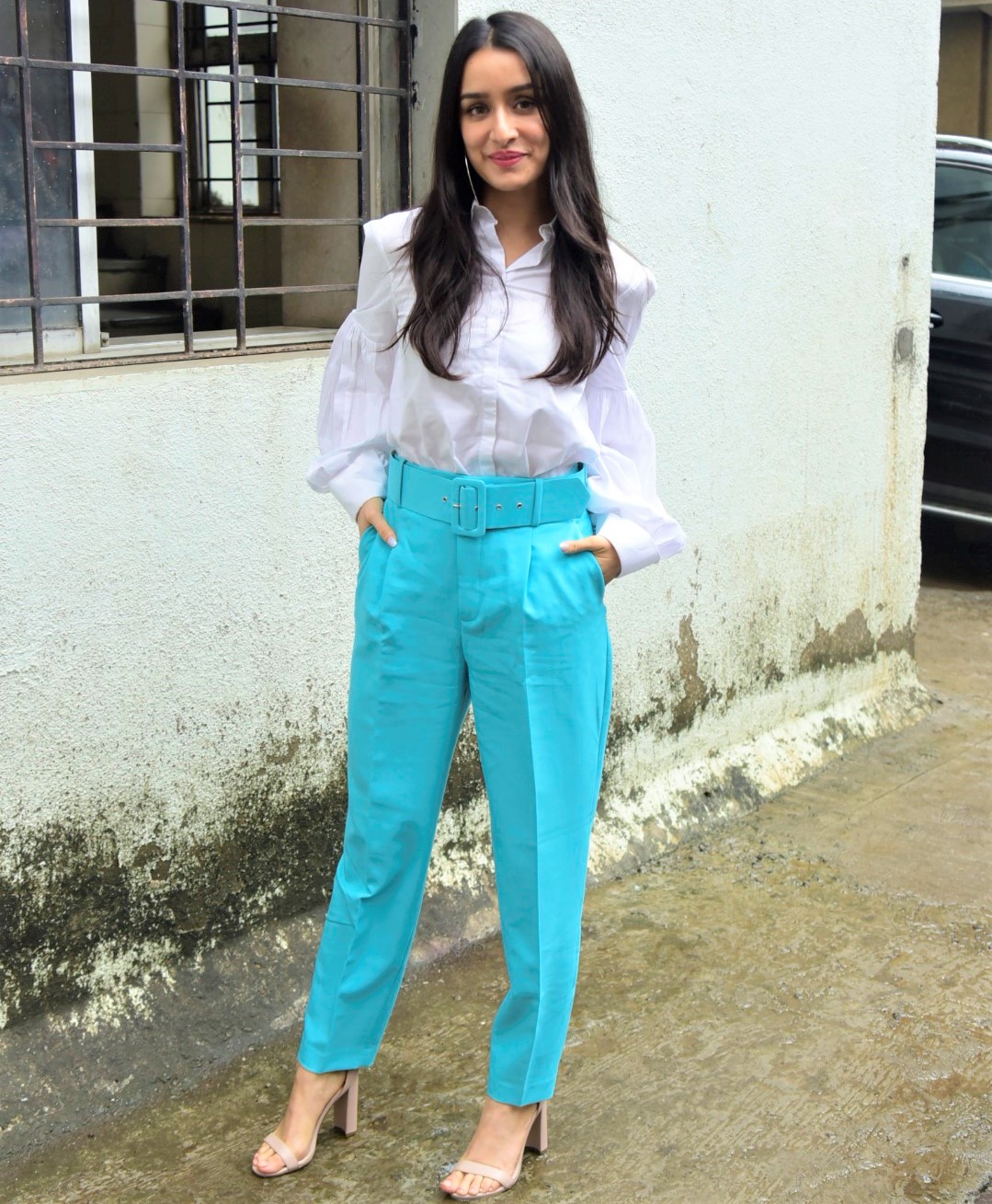 The outfit made for a look that would fit in perfectly in an office or during a business meeting.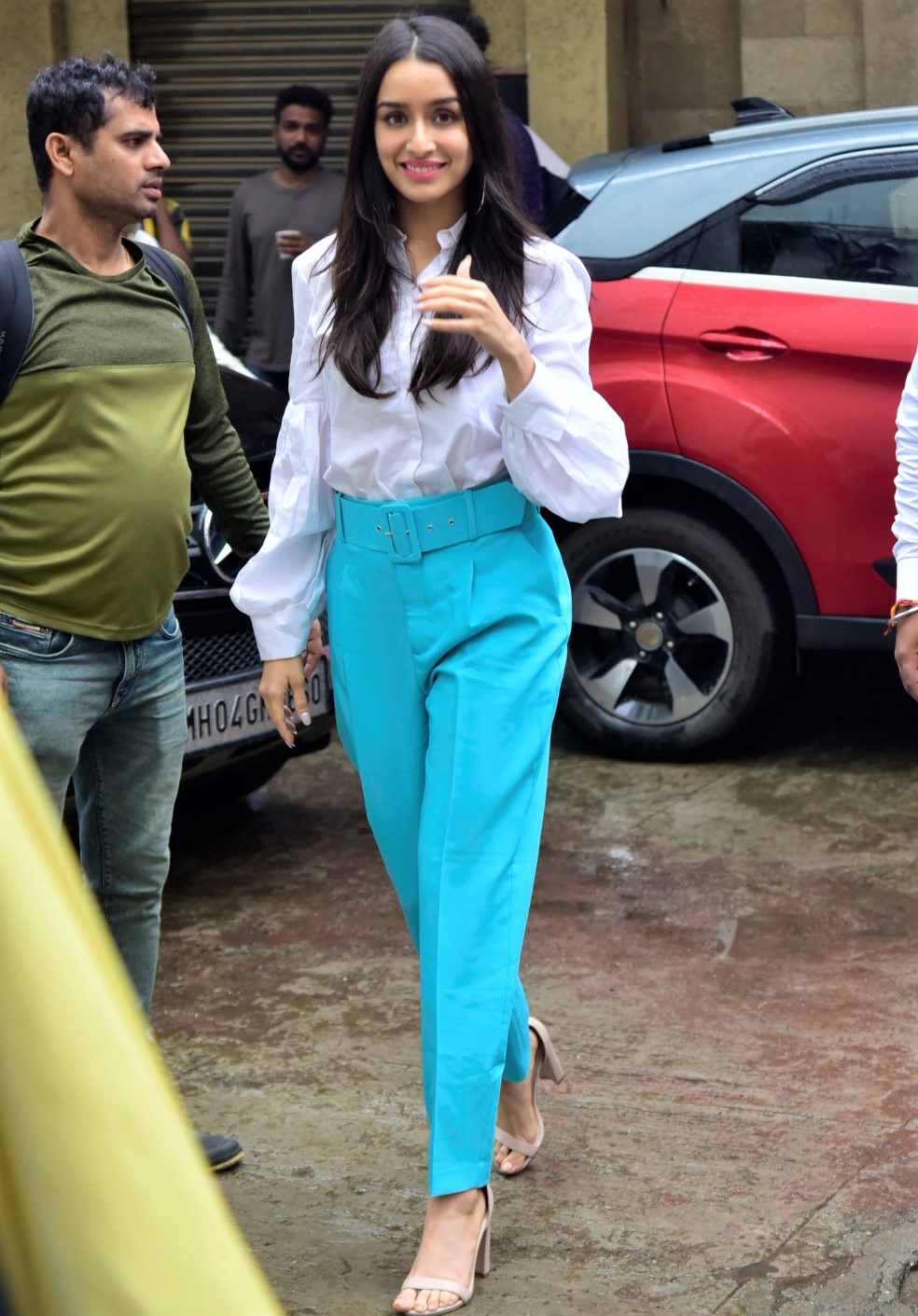 Shraddha didn't hold back on the accessories either! She amped up the style with a classic pair of nude sandals and huge silver hoops.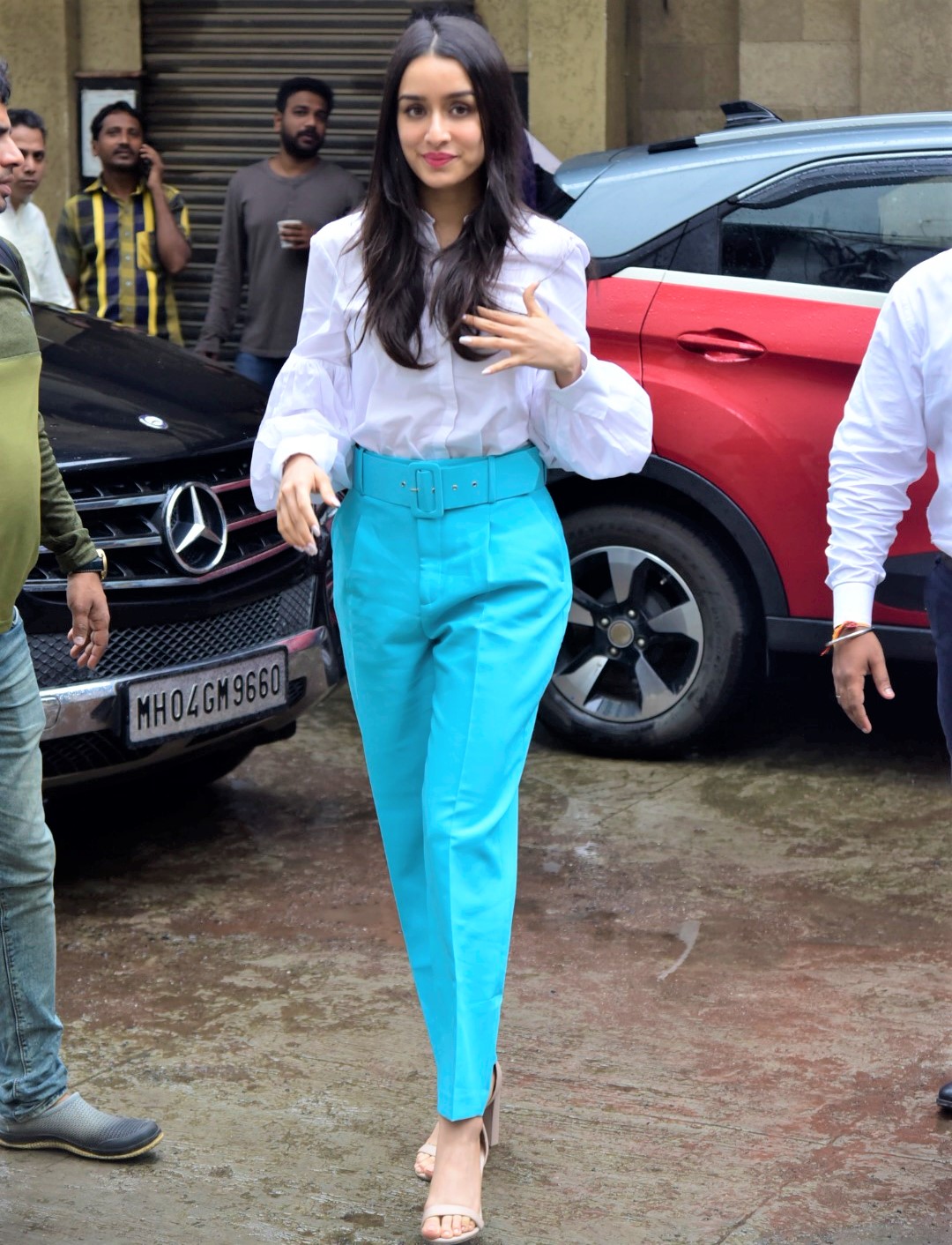 To round it off, the actress' hair and makeup look was minimalistic and simple. She kept her hair straightened and voluminous, and added bright pink lipstick as the selling point of the overall style.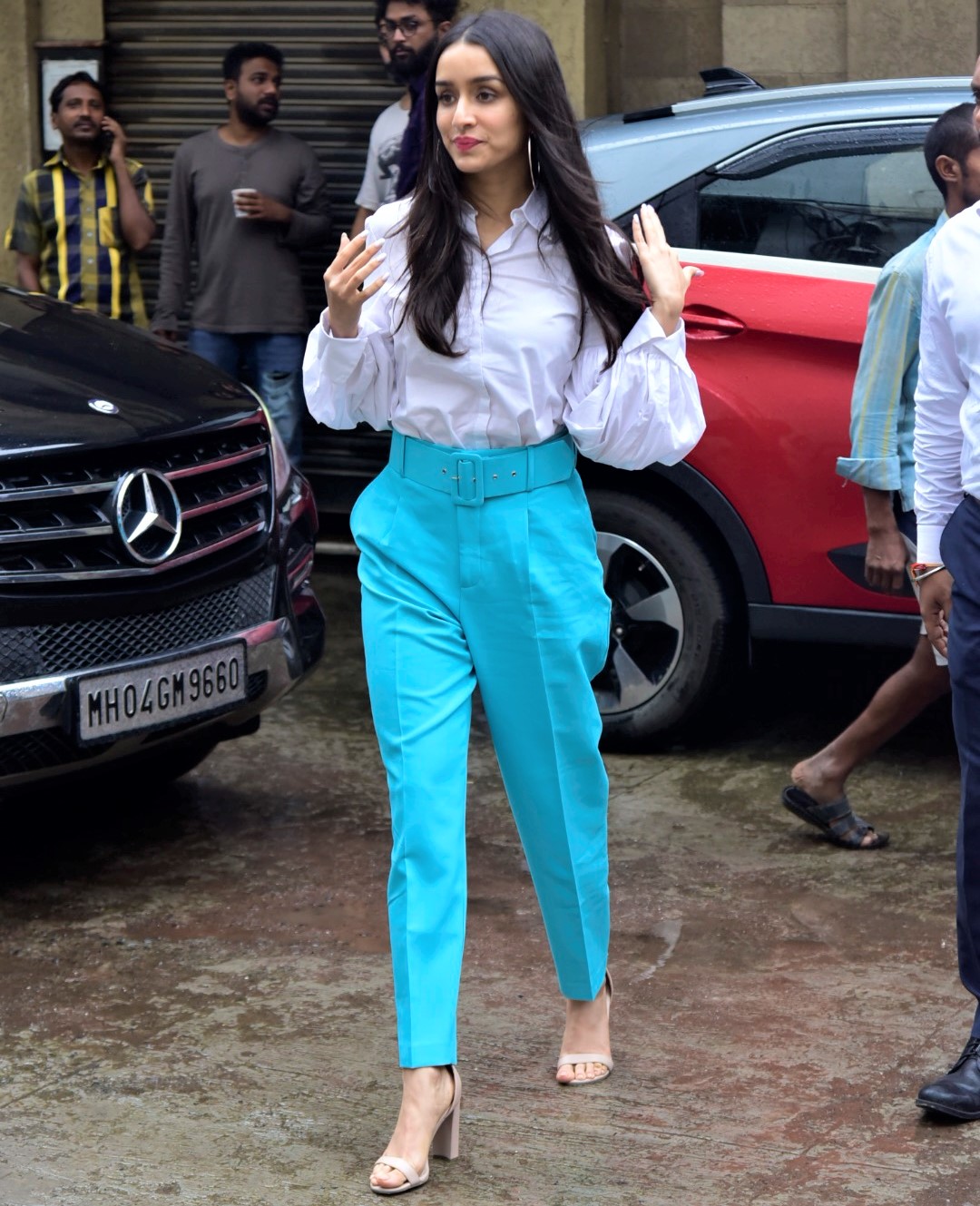 "Chhichhore" will hit the big screens this weekend and stars an ensemble cast of Sushant Singh Rajput, Shraddha Kapoor, Varun Sharma, Prateik Babbar, and Tahir Raj Bhasin. The plot follows a group of college students who become close friends but slowly drift apart as they grow older. The flick tackles several themes including college life, transitioning into adulthood, and nostalgia. It is slated for release on September 6, 2019.
For all the latest Bollywood News and gossip, follow us on Twitter & Instagram, like us on Facebook and subscribe to our channel YouTube. New videos up every day!
Comments