Bollywood News
Shocking! Munna Bhai M.B.B.S. Actor Missing for THREE Years; Is A Woman Responsible?
All about actor Vishal Thakkar who was seen in the iconic Sanjay Dutt film and his brush with tragedy
Actor Vishal Thakkar was seen in a small role in the iconic Sanjay Dutt film Munna Bhai M.B.B.S.. It was an appearance that lasted only a few minutes but he made his mark. Remember the young guy who Munna (played by Sanjay Dutt) cheers up with the song Chaila Kya Surat Thi? He had played the boy who wanted to commit suicide after a love affair went wrong but gets inspired by Munnabhai to live a happy life. Vishal was also seen in some other movies like Tango Charlie and in the popular TV show Taarak Mehta Ka Ooltah Chashma. 
However, real life hasn't been so kind to him. According to media reports, Vishal has been missing from Mumbai for the past three years and the police have no clue about his whereabouts. According to Timesnow.com, he was last seen on December 31, 2015, when he borrowed Rs 500 from his mother Durga to watch a movie. He apparently asked her to join him but she denied. He went off on his own and later, he texted his businessman father that he was going to a party. That was the last that they heard from him.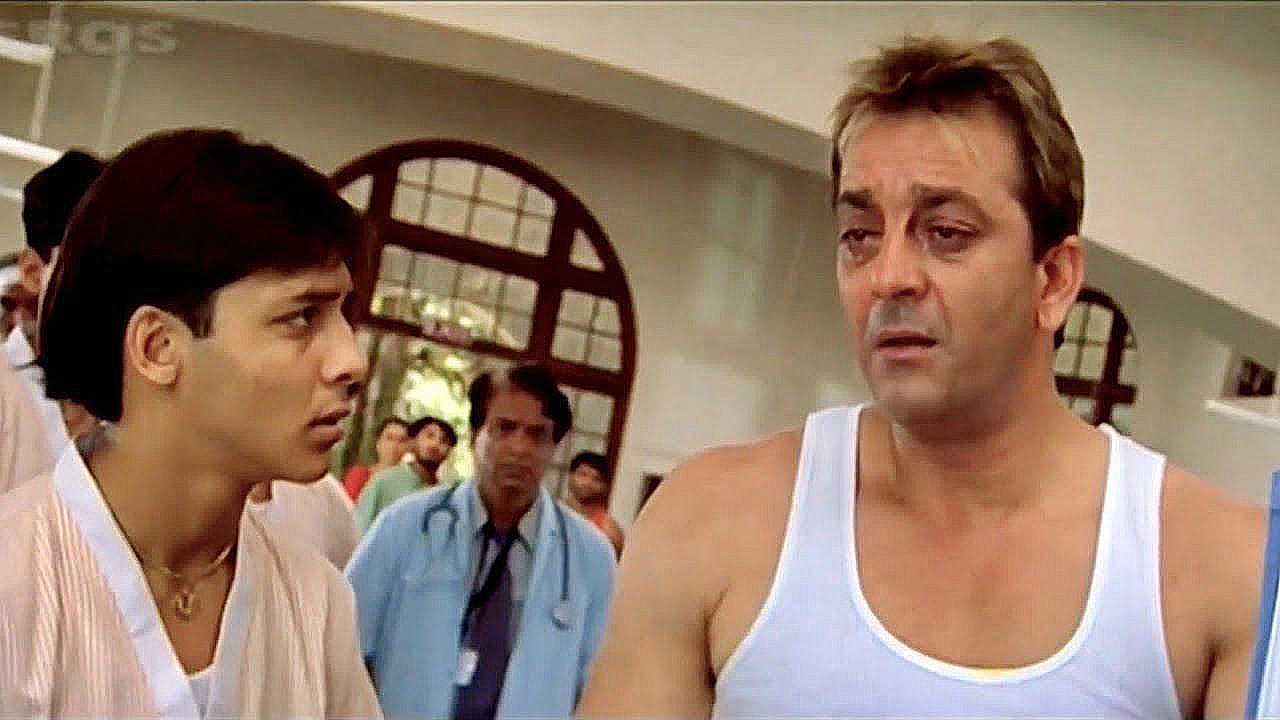 Vishal Thakkar and Sanjay Dutt from the movie Munna Bhai M.B.B.S.
"I have no clue what happened to my son," his mother has been quoted as saying to the media. The police say, Vishal, who lived in Mulund suburb of Mumbai with his parents was last seen at Godbunder road in Thane (another suburb) with his girlfriend His last Facebook post was "Happy New Year", which was posted at 12:10 am. After which his phone was switched off. Interestingly, there hasn't been any ransom call either (as it happens if it's a case of kidnapping) and there has been no activity in his bank account indicating that he hasn't used the money. The police initially suspected the girlfriend but that didn't lead to anything.
Interestingly, there is another woman involved in all of this. In October 2015, Vishal had got into deep trouble when his former girlfriend had filed a rape and assault case against him. According to Vishal's mother, it was a small fight between them that led this woman into filing a shocking case of assault and physical harassment against the actor. Later, his girlfriend withdrew the case after the duo reached a compromise and resolved their problem.
However, the case and its aftermath had deep repercussions on Vishal as his career went downhill. Some reports also suggest that he was depressed that the case had led to so much insult of him and his family. Did this case have something to do with his disappearance? Or is it something else?
As of now, the police are still searching for the missing actor. One can only hope that he is safe and gets reunited with his worried family.