Bollywood News
Shocking! Mamta Kulkarni is Busy Clicking Selfies as Interpol Issues a Red Corner Notice
Did her pictures reveal her real location to the authorities?
The Indian sleuths are closing in on 'proclaimed offender' and fugitive Mamta Kulkarni even as she is merrily posting selfies online. The Indian government have approached the Interpol to declare Mamta an international criminal which is expected to speed up her extradition to India. Kenya (where she is currently residing) is too keen to hand her over as there is a credible threat to her life due to the thinning security cover of her own men. Mamta is fast losing her protection in Kenya as her husband Vijay Goswami alias Vicky has been extradited to the USA on the request of the US Homeland Security.
Meanwhile Mamta has been lately active on social media lately posting her selfies, which has exposed her location to a city in Nigeria. The authorities there have confirmed that she has been shuttling between Nigeria and Kenya trying desperately to salvage the drug money stashed by her husband in different places even as the business empires is falling apart.
Sources have confirmed that she is trying to consolidate the hotel business which was the front of Vicky Goswami when he was running the international drug cartel from Mombassa in Kenya. Mamta Kulkarni has been declared a 'proclaimed offender' in a drug racket that was busted in Thane last year in which 14 people were arrested. She and her husband Vicky were named prime accused in the charge sheet post which the matter went to the Thane Sessions Court.
There is a non-bailable warrant pending against her in the Rs 2000-crore drugs haul case. The Thane Court has also found prima facie evidence against Mamta and her husband and asked the police to attach all her properties in Mumbai. Armed with the court's order, Thane Police seized three 3BHK flats in at Sky Anchorage Society in Versova area of Andheri. One is on the first floor, another is on the second floor and the third flat is on the seventh floor. Meanwhile the Narcotics Department and Thane Police had jointly petitioned the Centre to issue a Red Corner against Mamta through the Interpol as a first step to her extradition.
Sources say that a Red Corner notice is imminent against her as all the formalities have been completed against her. The file has been sent to Interpol for action. "A Red Notice is a request to locate and provisionally arrest an individual pending extradition. It is issued by the General Secretariat at the request of a member country or an international tribunal based on a valid national arrest warrant. It is not an international arrest warrant. When the Interpol publishes a Red Notice this is simply to inform all member countries that the person is wanted based on an arrest warrant or equivalent judicial decision issued by a country or an international tribunal. The government of Kenya and Nigeria (where she is currently based) has also agreed to cooperate with the Indian government and handover Mamta to them.
"The government in Kenya and Nigeria is worried about Mamta because she is virtually without a proper security cover. The security cover that shrouded her when Vicky was around her, is thinning by the day. There are some plainclothes policemen posted at her hotel and cottage but that is not enough given her threat perception," said an official there. The police officers at Mombassa Police Department has already submitted a report that suspects a credible threat to her life by the business rivals of Vicky Goswami. However, unaware of the recent developments and the threat on her life, Mamta is merrily posting selfies on her social media sites which not many of us are aware of. She is posting images which clearly point out to her location and the exact place where she is clicking herself.
Check out some of the pictures: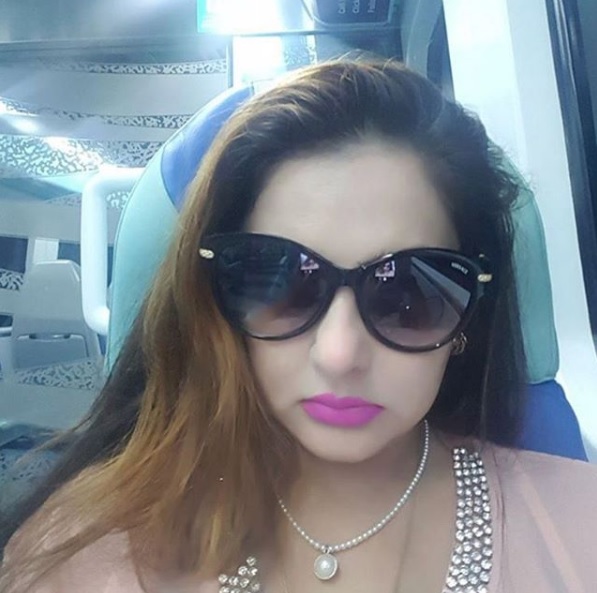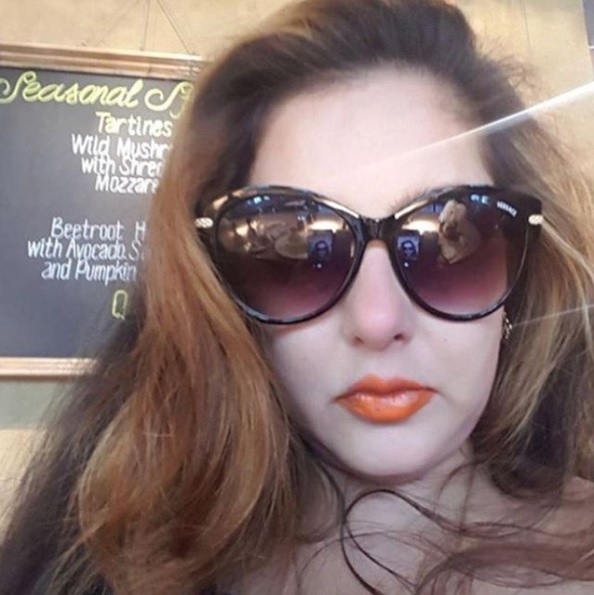 Sources have confirmed that the countdown has begun regarding the extradition of Mamta Kulkarni to India which might be a matter of few months more.