Bollywood News
SHOCKING: Filmmaker Ketan Mehta Slaps Legal Notice on Kangana for 'Hijacking' his Film
Oops, another controversy for Kangana!
After writer Apurva Asrani accused Kangana of taking screenplay and dialogue credits for Hansal Mehta's Simran, now filmmaker Ketan Mehta has blamed the actress for 'hijacking' one of his most ambitious projects, Rani of Jhansi: The Warrior Queen. Kangana seems to have gotten herself into trouble yet again, with the filmmaker slapping a legal notice on the queen. Here's exactly what happened..
Ketan Mehta and Kangana were initially supposed to team up for the director's pet project that was conceptualised way back in 2015. Reportedly, ever since the project was discussed, Kangana was committed toward the project and was in close contact with the director who had shared with her the script and all the research. Following that, earlier this year news broke out that the director and Kangana had a fall out because of a disagreement about the language the film had to be made in.
Fast forward to a month ago, Kangana was recently at Varanasi for the grand unveiling of the poster of her upcoming film, Manikarnika - The Queen Of Jhansi. The name seems to bear a striking resemblance with the title and concept of Mehta's film, doesn't it? The director in a recent interview with Hindustan Times was quoted saying, ''Kangana being privy to all the documents and research material along with the script shared with her, has knowingly committed the act of trying to hijack the project in collusion with Producer Kamal Jain & others." He further added that he found out about Kangana's new venture only through newspapers, which left him in a state of shock as she had chosen to go ahead with the project with a different producer and director.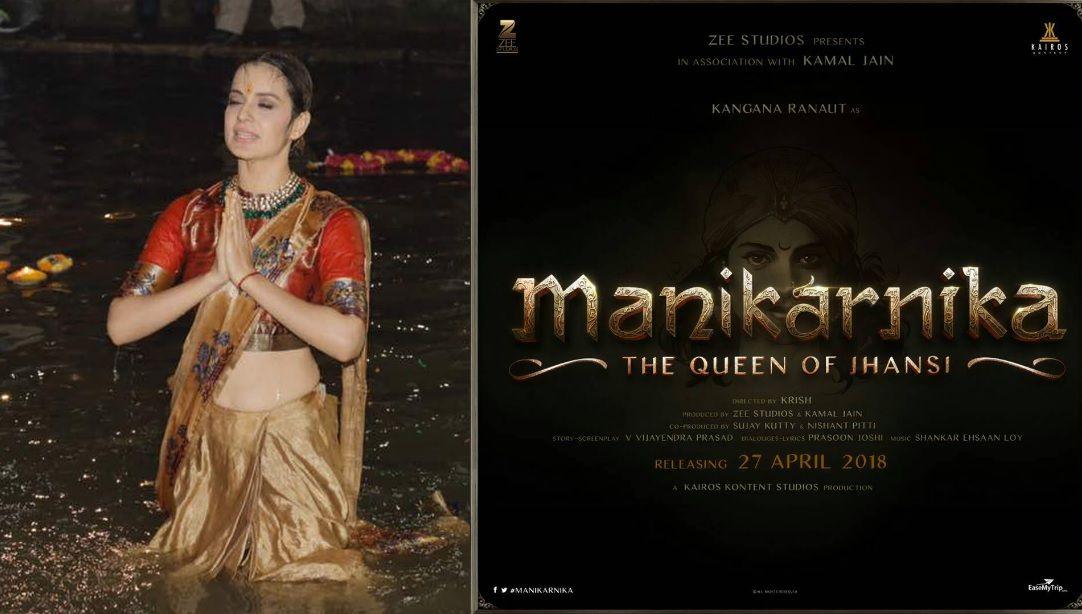 Elaborating on the incident, the director said, "Kangana introduced me to Mr. Kamal Jain (the producer of Manikarnika - The Queen Of Jhansi). We had an international producer and we were looking for an Indian co-producer. We had meetings with Mr Kamal where Kangana was also involved and we shared all the information. And then, suddenly, we hear about this project. It is completely unethical."
In answer to the legal notice, Manikarnika's producer Kamal Jain said to Mid-Day, "Our lawyers have sent an interim response to him. His notice is inaccurate and baseless. We were aware that Ketan's film was in discussion for the past five years. But, you [Ketan] can't hold back a talent [Kangana] for that."
For Kangana, from first being accused of bullying a producer into giving her credits to now being pointed out for stealing a whole project, the queen definitely has some major explaining to do.