Bollywood News
Shocking! Ayesha Takia's Husband Receives Death Threats for Marrying a Hindu Girl
Find out what the FIR lodged by Farhan Azmi said!
Remember the beautiful Ayesha Takia? Her husband, Farhan Azmi, has been receiving death threats for marrying a Hindu girl. Shocked? We are too!
The disturbing bit is that these threats have started emerging now, almost 8 years after the couple got married (2009). Takia's hotelier husband filed a complaint with the Mumbai Police on July 26 citing death threats from a political outfit over a phone call earlier this month. According to a report on NDTV, the complaint stated that a political party called Hindu Sena that operated out of Rajasthan threatened the businessman for participating in 'Love Jihad'! Here is a copy of the police complaint logged by Farhan: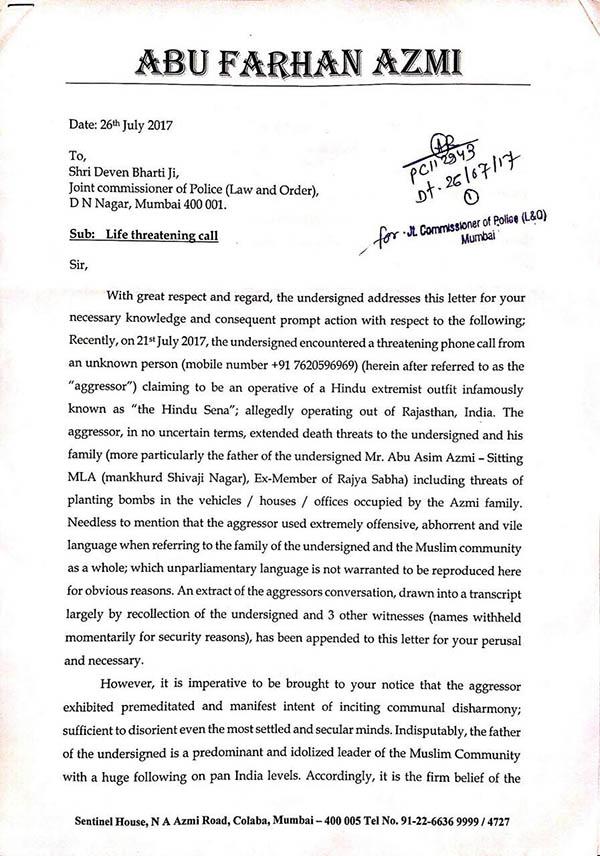 The police report 
According to the report, the root issue wasn't their marriage, but it was targeted at Farhan's politician father, Abu Azmi, owing to some hurtful comments he made recently.
Whatever the cause for this issue, we hope it all clears soon!