Bollywood News
Shocking! An International Media House Aired Amitabh Bachchan's Images While Declaring The Death of Shashi Kapoor
How did this happen?
The international news channel BBC10 has apologised after it aired Amitabh Bachchan's images while reporting the death news of legendary actor, Shashi Kapoor. The programme was abruptly stopped as Twitterati rose up in protest about the error. Some of the people who lashed out, included their own staff too. 
BBC Radio 4's Saturday Live presenter Aasmah Mir wrote: "I'm really annoyed about the BBC Shashi Kapoor thing. Does anyone give a damn? If you do, please tweet the editor paulroyall."
Here's the clip of the programme:
Hang on @bbcnews Shashi Kapoor has died not Amitabh Bachan or Rishi Kapoor, who you've weirdly used to illustrate the story. pic.twitter.com/48jo6DGjU6

— Media Diversified (@WritersofColour) December 4, 2017
And, here's what the Twitterati had to say: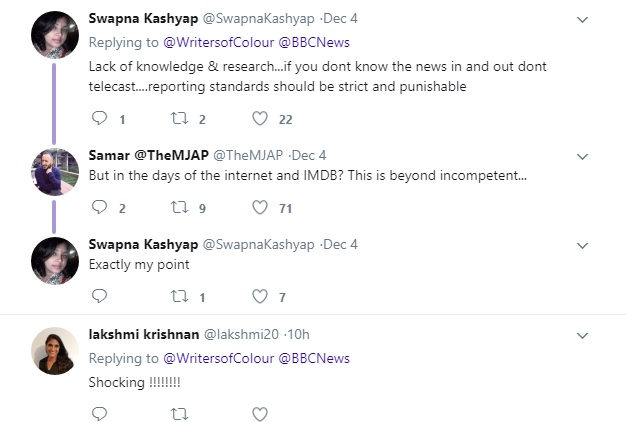 As the faux pas got viral, the channel was quick to apologise. The editor of BBC10, Paul issued an apology on Twitter.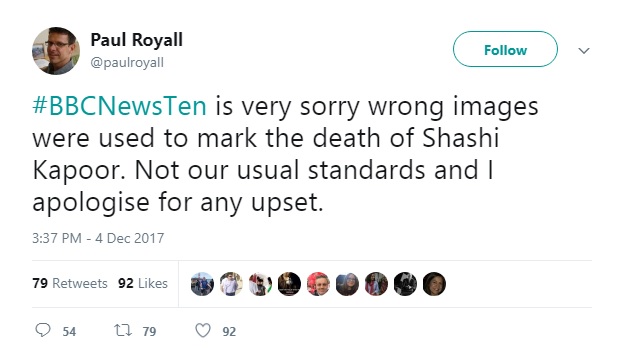 They additionally, even declared that a new programme will be aired soon. The executive editor Ravin said that it will be aired along with a new apology.