Celebrities
Shloka Mehta and Akash Ambani are Couple Style Goals at Yuvraj Singh's Retirement Party
Recently wedded couple Shloka Mehta and Akash Ambani looked totally fabulous together at a bash celebrating cricketer Yuvraj Singh's retirement. Read on to see what the couple sported at the event!
Shloka Mehta and Akash Ambani have been a certified 'It' couple ever since they wedded earlier this year in March. The wedding events for the childhood sweethearts were all the rage as people could not get enough of the lavishness and luxury on display. Shloka quickly became a favourite for fashionistas, for everything from her spring looks to her no-makeup styles. The couple recently attended a party hosted by cricketer Yuvraj Singh celebrating his retirement and as always, Shloka and Akash showed up in style. Check out what their looks were below!
Shloka went for a bright and colourful ensemble that was perfect for the summer season. The beauty paired a white off-shoulder top with a ruffled baby blue maxi skirt and she looked absolutely dreamy. Akash on the other hand went business casual in a black collared shirt and dark blue trousers with a pair of stylish loafers.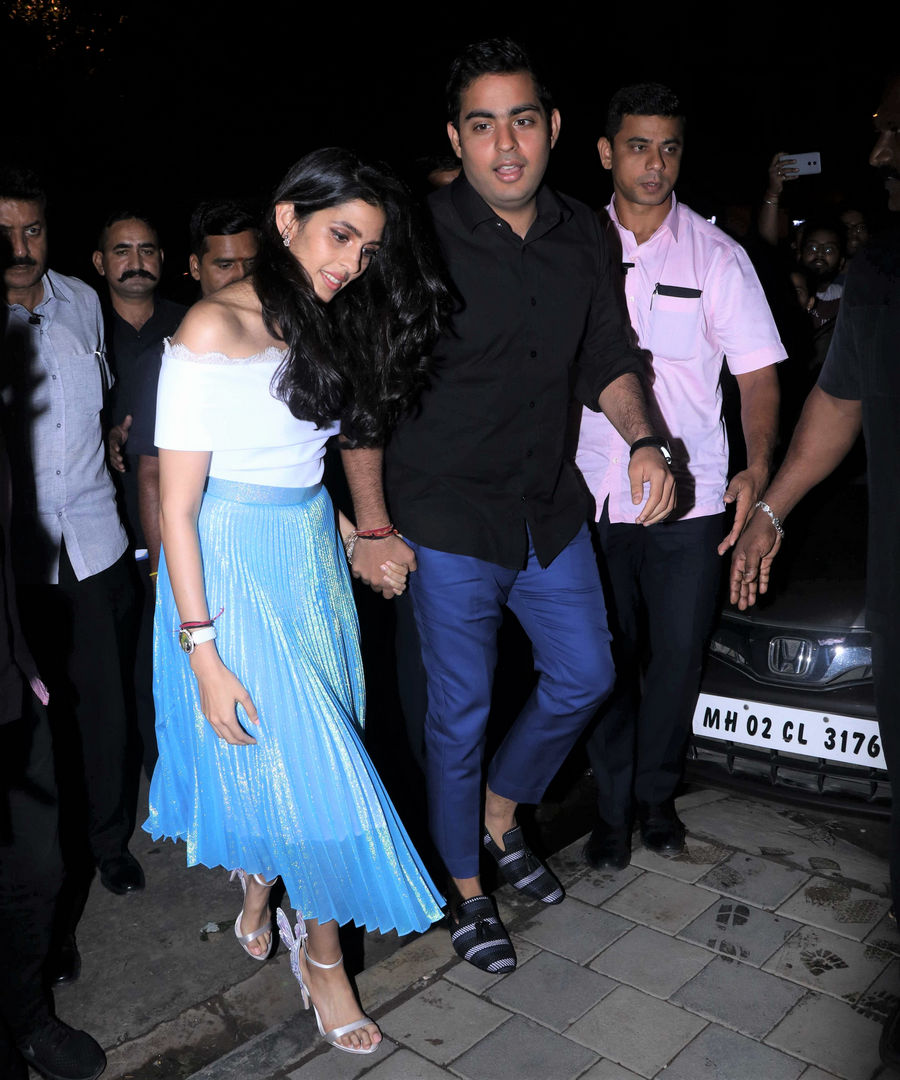 We love how the couple are subtly matching with their choices of blue bottoms!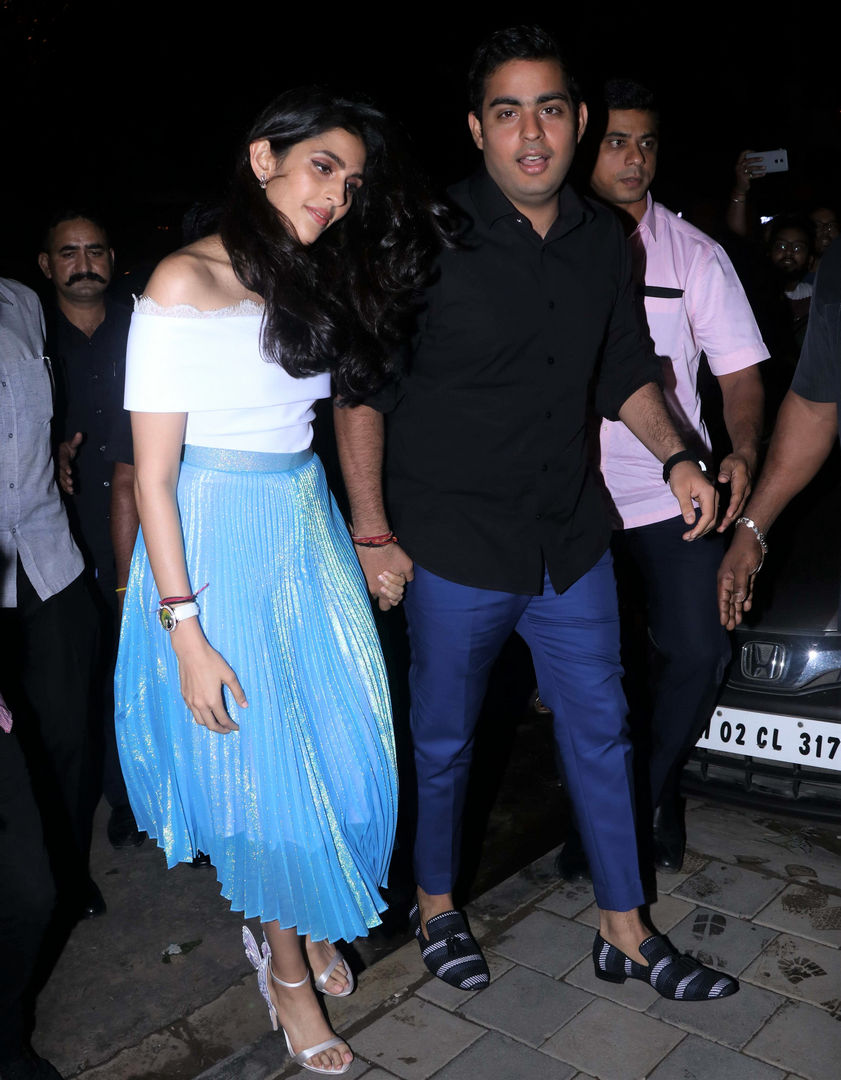 What was really eye-catching about Shloka's look however was her choice of shoes! Staying in touch with the ethereal vibe of the outfit, she opted for a pair of incredibly pretty heels that came complete with butterfly wings motifs! What would have been your run-of-the-mill pair of heels was taken to the next level with its holographic colour scheme and unique design.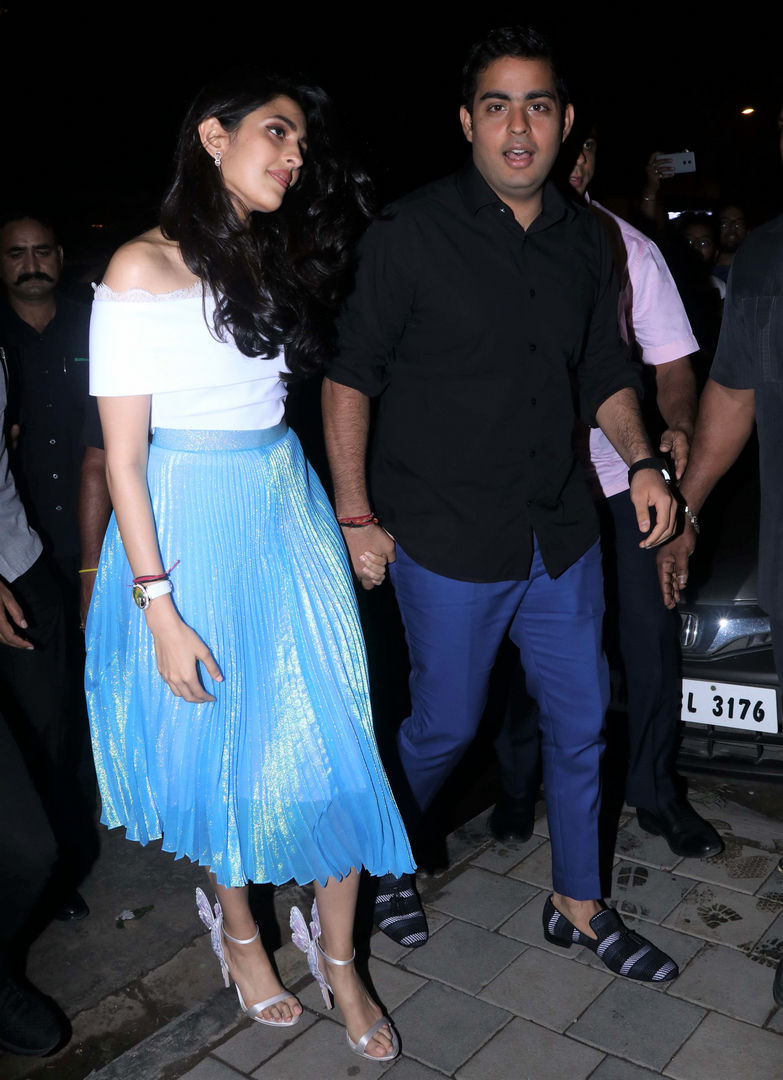 As for accessories, Shloka kept it simple with a classy pair of earrings and a white watch on her wrist, keeping the attention instead on her outfit.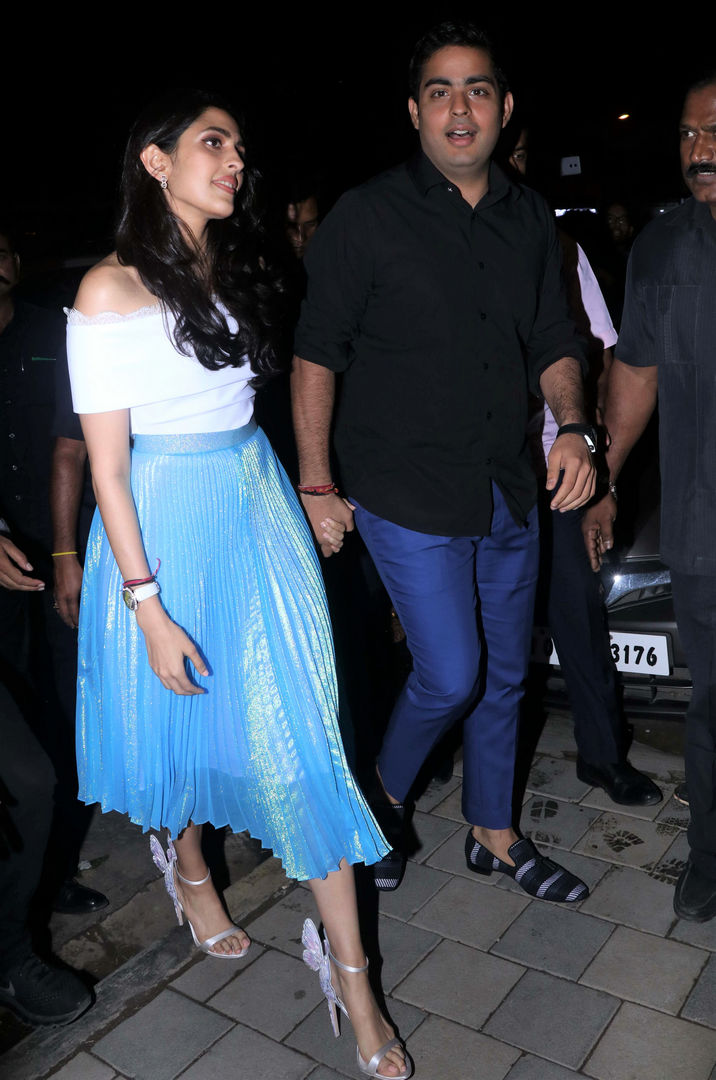 Shloka and Akash looked like the perfect match as they spent the evening walking hand-in-hand. Couple goals for sure!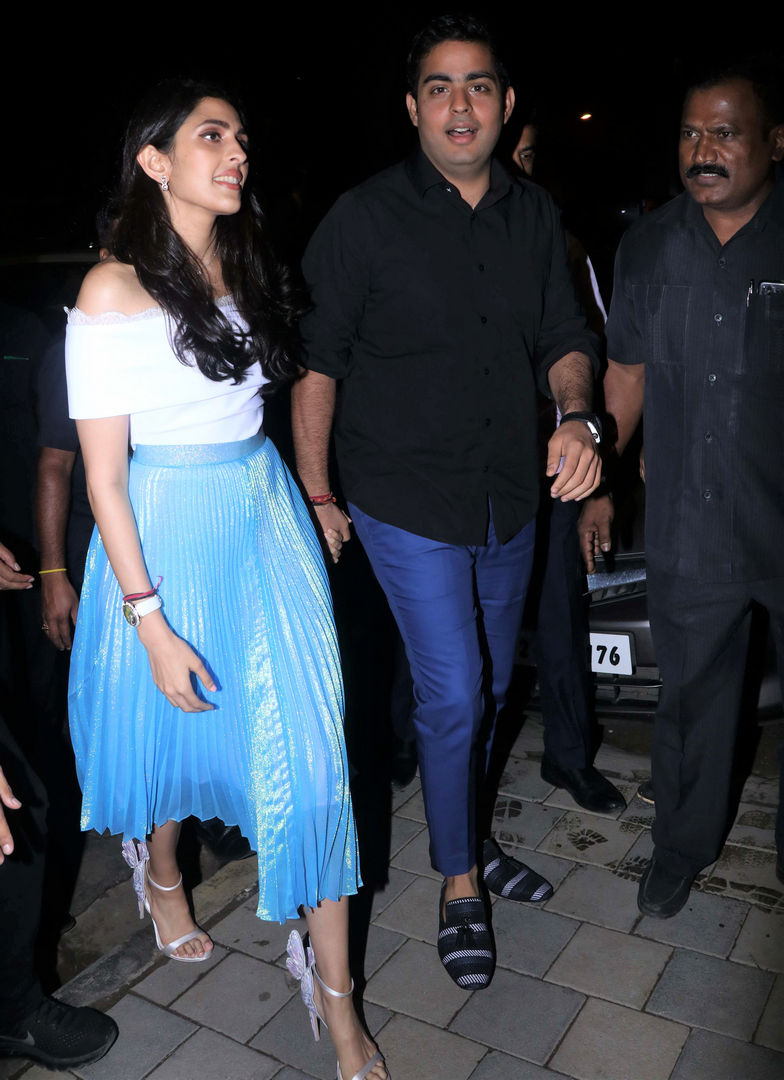 Shloka and Akash weren't the only members of the Ambani family that made an appearance at the retirement bash. Nita Ambani also turned up looking totally fabulous and elegant in an all-black ensemble, with glittery earrings and a glamorous makeup look to match.
The couple also posed for this adorable family photo at the end of the event! Pictured here are Shloka, Akash, Akash's mother Nita and Yuvraj Singh along with his mother. Too cute!
Known for her own incredible sense of fashion, Nita Ambani's style choice hit headlines recently when a photo of her carrying an 18k gold and diamond laced Hermes bag made the rounds. Eagle-eyed fashionistas spotted the luxurious accessory on Nita's arm as it was none other than a limited edition.