Bollywood News
Shilpa Shetty's Wellness App Awarded Google Play's Best Apps of 2019
Shilpa Shetty on Friday took to Instagram to share the news among her followers. She thanked her fans for all the love and constant support. Shilpa ends the year with a bang!
Bollywood actor Shilpa Shetty is fit as a fiddle. The diva always has ample advice for her followers when it comes to her gym routine, tailored diets and toned physique. While she will be making an acting comeback after 13 long years in Nikamma, she is still known more for her healthy and fulfilling lifestyle. In latest news, Shilpa's wellness application Shilpa Shetty App was awarded Google Play's Best Apps of 2019 in the Personal Growth category. Shilpa on Friday took to Instagram to share the news among her followers. "What an honour! Our @shilpashettyapp is awarded with the @googleplay's Best Apps 2019 in the 'Personal Growth' category," she wrote.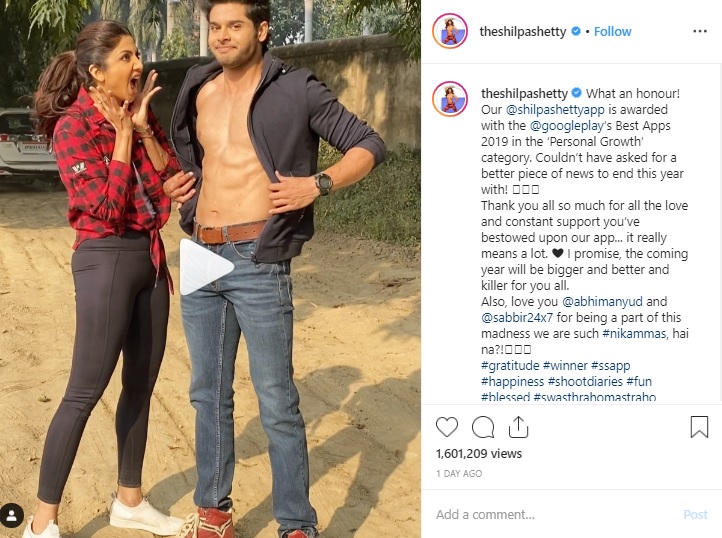 "I couldn't have asked for a better news to end this year with! Thank you all so much for all the love and constant support you've bestowed upon our app. It really means a lot. I promise, the coming year will be bigger and better and killer for you all," Shilpa added. On the film front, Shilpa is currently busy shooting for Sabbir Khan's Nikamma.
While many made several assumptions for the reason behind her long sabbatical, she recently revealed that it was all "self-imposed and well thought out". More importantly, there were times Shilpa felt like she was being forgotten. "You miss it when you miss the limelight, you feel like you are losing out on fame and people are forgetting you. I never missed it because I was still doing television. The sabbatical that I took was self-imposed and thought of," she said. The actor was last seen on the big screen in 2007 in Life In A... Metro and Apne. She will be making her B-town comeback with Sabbir Khan's upcoming action film Nikamma. "I've been a part of the industry and I continue to be a part of the industry somewhere or the other," Shilpa stated.