Celebrities
Shay Mitchell Shares a Sweet Note for Her Newborn Daughter Revealing Her Name
Shay Mitchell is the Canadian actress famous for her role in the famous Netflix thriller You. She was blessed with a daughter on October 20th, 2019
Shay Mitchell, the Canadian actress and entrepreneur, and partner Matte Babel were blessed with their first child Atlas Noa a month ago. She recently shared her first picture with the baby sharing her name Atlas Noa and a sweet note for her. Shay Mitchell has been balancing television role at the Netflix thriller You along with running her own accessory brand Beis but motherhood has its own challenges and bliss.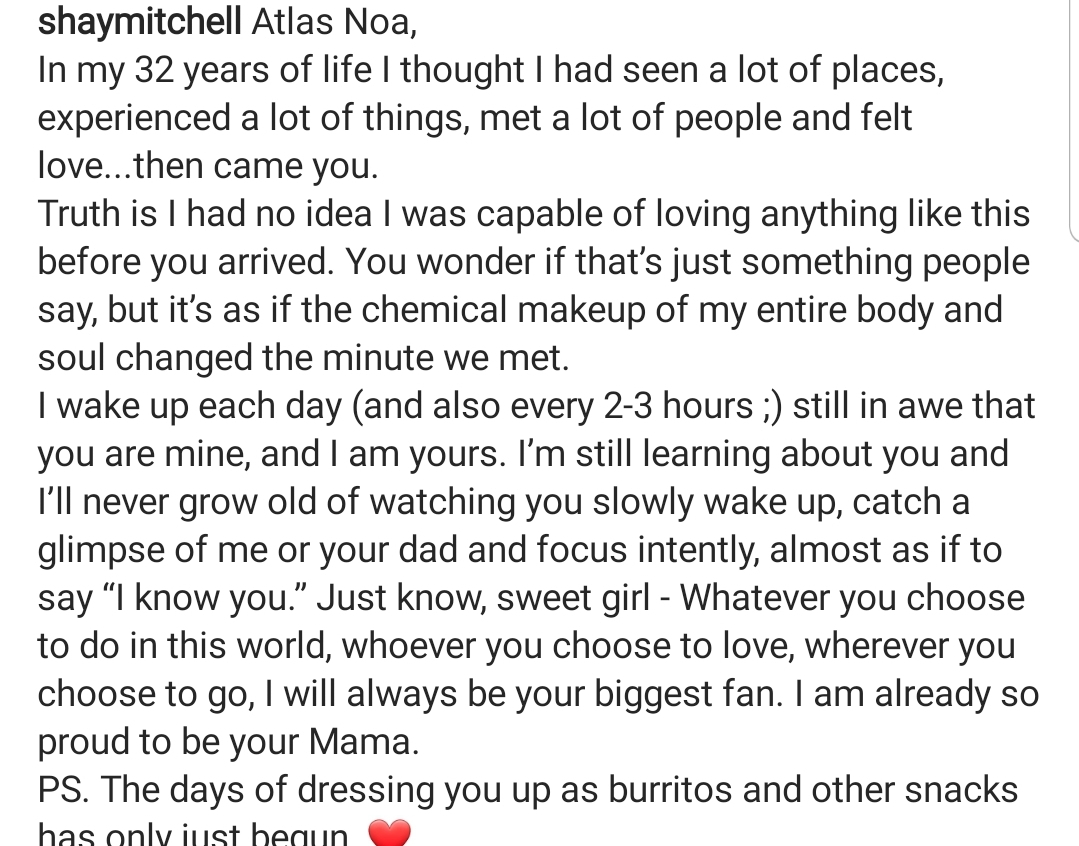 Shay Mitchell started her note revealing the baby's name.
'Atlas Noa,
In my 32 years of life I thought I had seen a lot of places, experienced a lot of things, met a lot of people and felt love...then came you.'
Despite traveling and experiencing all over the world, Shay Mitchell had never experienced the same feeling of love before.
'Truth is I had no idea I was capable of loving anything like this before you arrived. You wonder if that's just something people say, but it's as if the chemical makeup of my entire body and soul changed the minute we met.'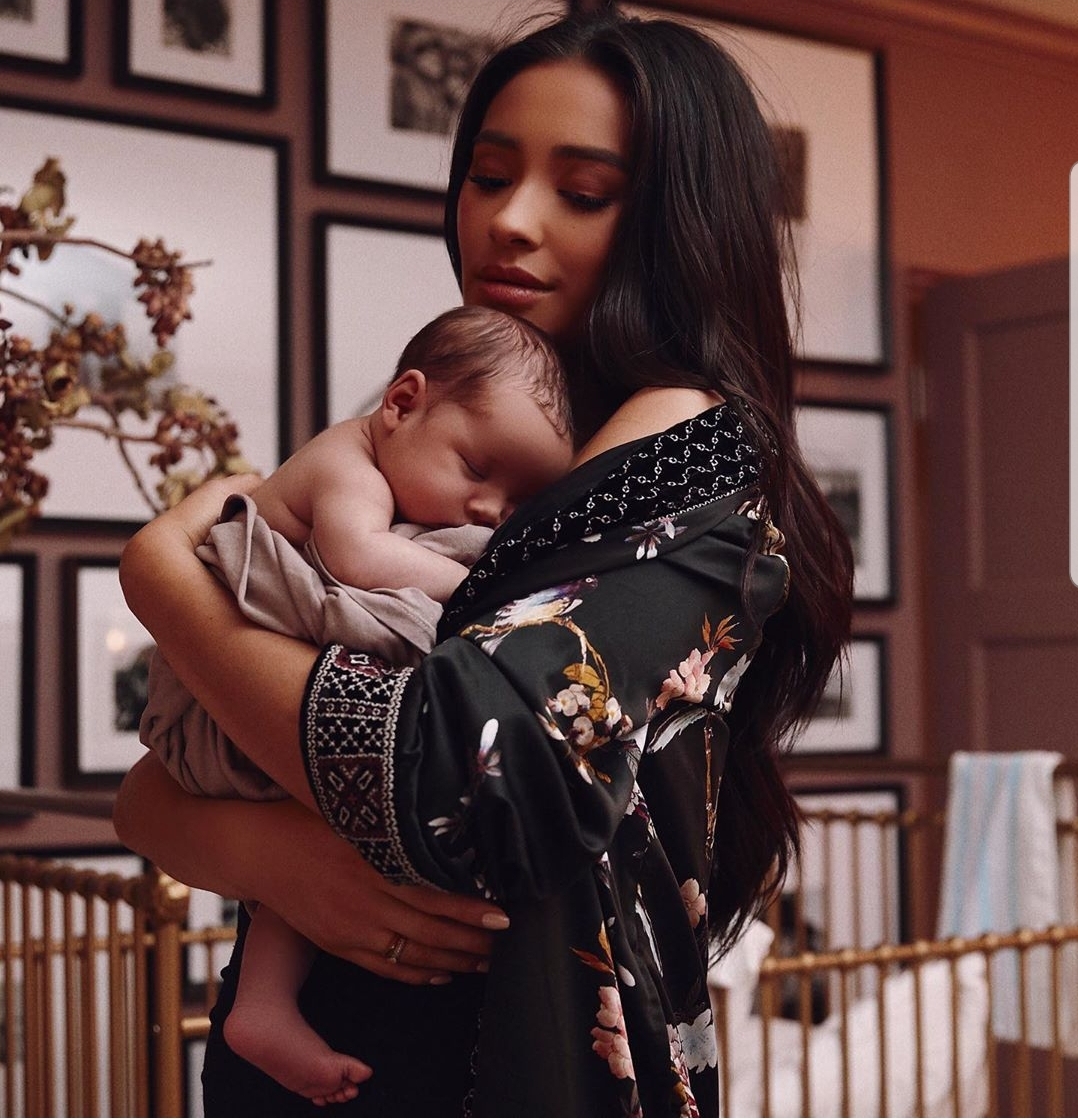 Although Shay Mitchell cannot sleep at length anymore, she is still in awe of watching her baby grow, feeling proud every moment.
'I wake up each day (and also every 2-3 hours ;) still in awe that you are mine, and I am yours. I'm still learning about you and I'll never grow old of watching you slowly wake up, catch a glimpse of me or your dad and focus intently, almost as if to say "I know you." Just know, sweet girl - Whatever you choose to do in this world, whoever you choose to love, wherever you choose to go, I will always be your biggest fan. I am already so proud to be your Mama.'
Shay Mitchell also revealed her plans of dressing up Atlas in interesting costumes.
'PS. The days of dressing you up as burritos and other snacks has only just begun.'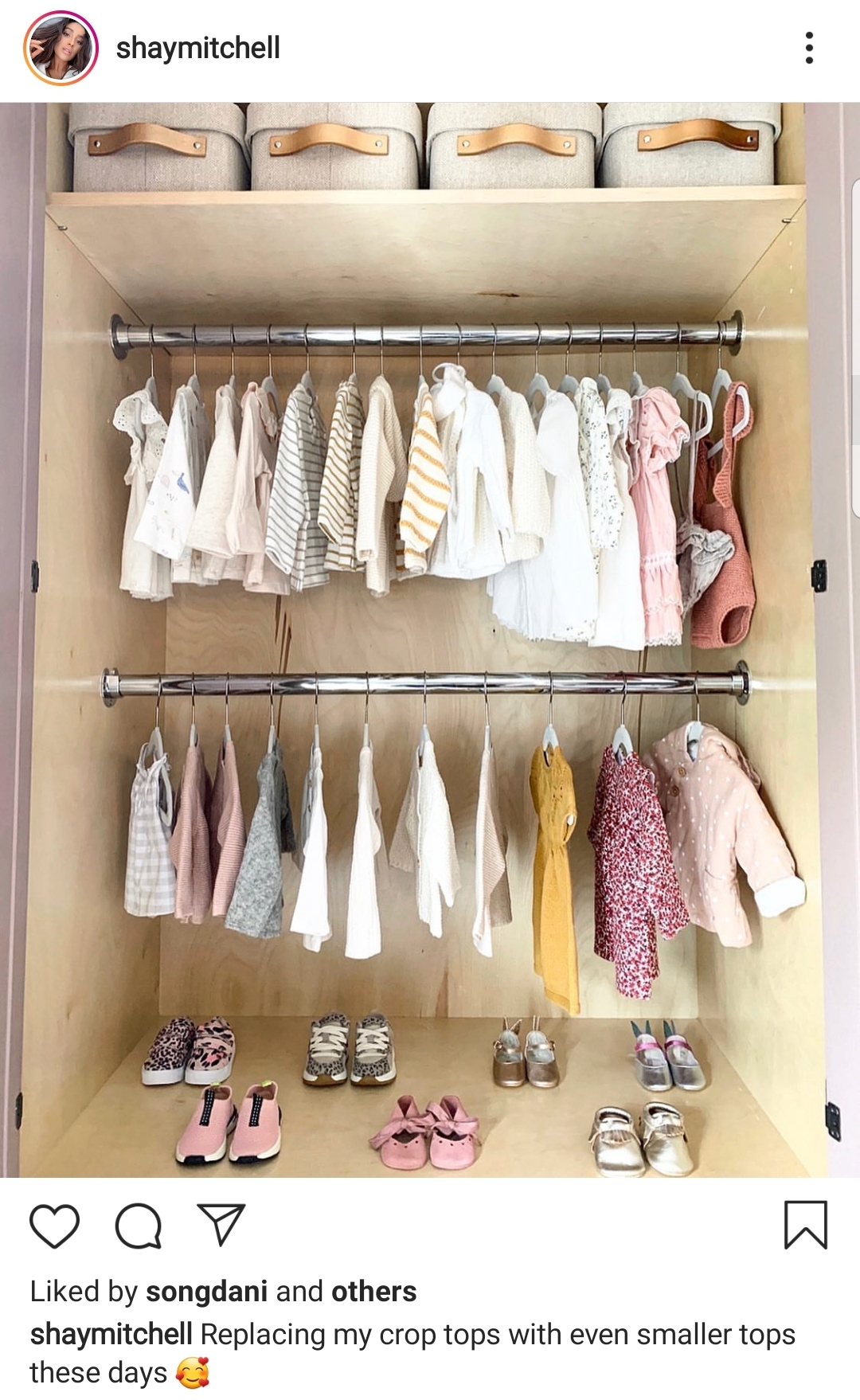 The 32-year-old Canadian model, actress and entrepreneur Shay Mitchell started her career with modeling in Bangkok, Hong Kong, and Barcelona until she moved back to Toronto to study acting. She made her first television appearance in the Candian teen drama series Degrassi: The Next Generation. She was signed in the famous television series You playing the role of the socialite Peach Salinger. Before giving birth to Atlas Noa, Shay Mitchell had a miscarriage in 2018.