Bollywood News
Shatrughan Sinha Spotted at a Wedding in Pakistan and Social Media has A lot to Say!
Shatrughan Sinha was seen attending a wedding event in Lahore yesterday. A few videos of his appearance have gone viral on social media, alongside Pakistani stars such as Reema Khan
Every time an Indian personality visits Pakistan or vice versa, it results in multiple speculations and controversies, with social media being divided in their opinions too. While some raise eyebrows when they hear about it, others see it as a ray of hope for better relations between the two nations. However, this still does not stop celebrities from crossing the border and heading to their neighbouring country, be it Pakistan or India. The latest bigwig to grab the spotlight after being spotted in Lahore is veteran Indian actor-turned-politician Shatrughan Sinha. He was recently spotted at a private event in Lahore and people are surprised to say the least.

Sinha was seen attending a wedding in Lahore yesterday. This comes as a shock for both Indians and Pakistanis, amid escalating tensions between the two countries. At such a sensitive time, for an actor-politician to be seen at a prominent event was enough to set social media talking!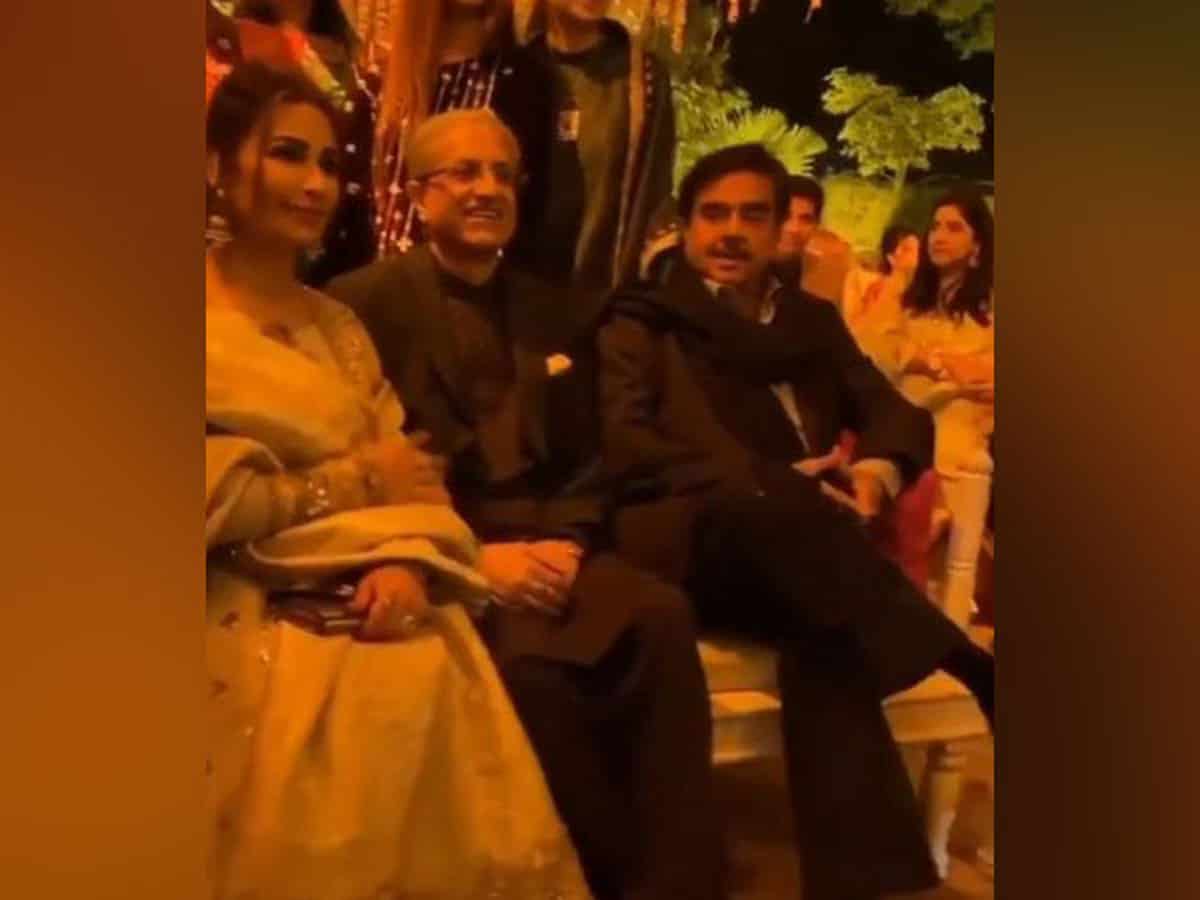 Shatrughan Sinha spotted at a wedding in Lahore along with Pakistani actress Reema Khan
A few videos of Sinha's appearance at the Lahore wedding have gone viral. In one of them, he can be seen striking a pose alongside Pakistani actor Reema Khan, which has received mixed reviews on the internet. If reports are to be believed, actor Salman Khan who has appeared alongside Sinha's daughter Sonakshi in the hit Dabangg franchise, allegedly refused to perform at a show organised by a Pakistani recently, possibly fearing a backlash from his fans.
In 2019, singer Mika Singh was also banned from working in the Indian film industry after performing at a wedding in Pakistan. Not only was he slammed by netizens but also received a notice from the All India Cine Workers Association demanding a public apology if he wished to continue working in India. Mika agreed and apologised soon after.
Meanwhile, Shatrughan Sinha doesn't seem too perturbed by the possible reactions to his visit. One Instagram handle posted a picture of the actor and Reema, captioning it, "Legendary Bollywood actor and Politician Shatrughan sinha spotted at a wedding event in Lahore tonight Film star #ReemaKhan also there at the #bigfatwedding."