Celebrities
Shakira's Preps For Super Bowl Performance: Here Are Some Of the Surprisingly Doable Fitness Secrets
Shakira is all set to rock the stage at the Super Bowl LIV halftime show on the 2nd of February. Here are all the preps details by fitness trainer Anna Kaiser
The 2020 Super Bowl is just around the corner. This year's Super Bowl promises to be just as exciting as the last. The celebrity line up for the Super Bowl's performances is quite exciting. And why is that so? Well, for the first time, two legendary Latina singers Shakira and Jennifer Lopez will be headlining the show, meaning it will be non-stop excitement and plenty of big dance numbers. The absolutely magical, myth and the legend Shakira is actually gearing up and taking her workouts next level ahead of her Super Bowl performance alongside her fitness professional trainer Anna Kaiser.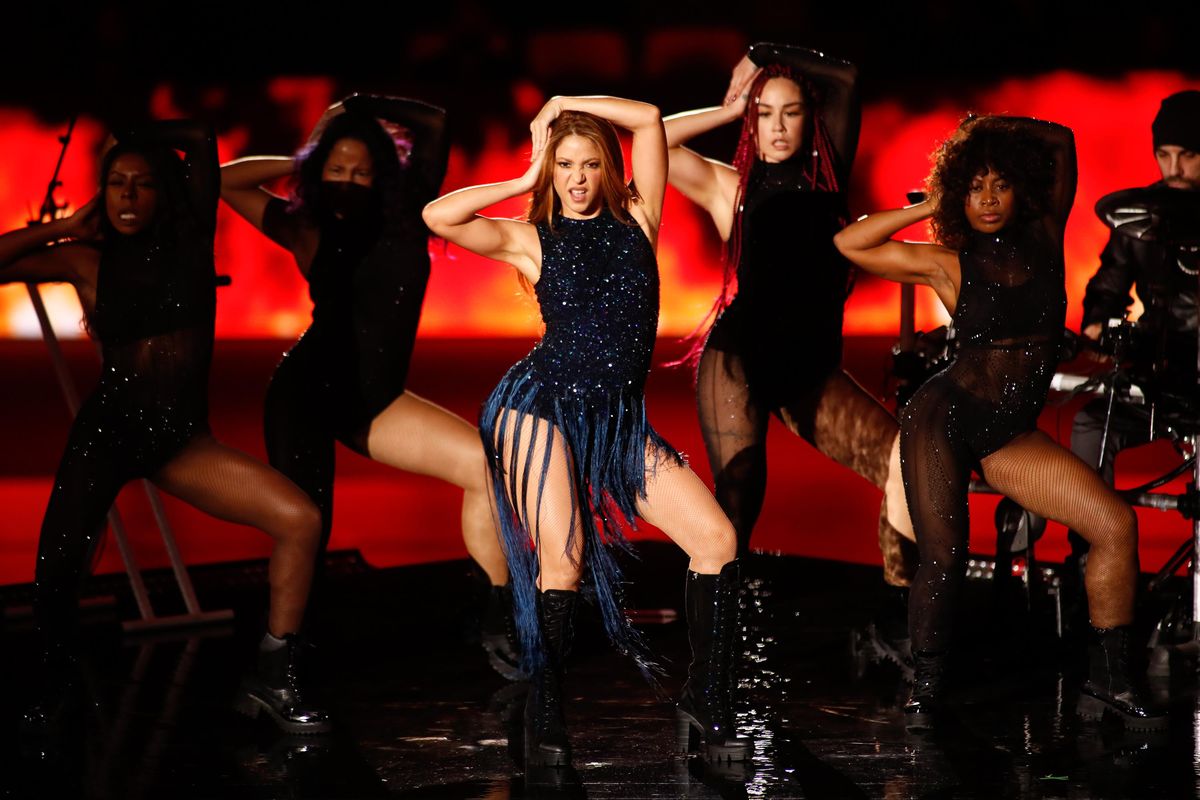 Shakira performing at the Super Bowl
As you can imagine, a lot of hard work and dedication goes into preparing for such a monumental event. Let us get to know her fitness regime straight from horse's mouth e.g. Shakira's fitness trainer Anna Kaiser.
Shakira's Diet Plan:
According to Shakira fitness trainer, though the Hips Don't lie songstress is keeping busy these days generally she is really good at working out. Balance is her motto. Currently, she is being really clean. Little to no sugar, no dairy, balanced meals with lots of fresh vegetables and fish. She takes small meals every three-ish hours because her days are really long and she needs to continue to fuel herself. There really isn't time to sit down and have a full meal. 
Breakfast: Eggs or avocado with olive oil, tomato, sea salt, then a smoothie, berries, plant protein, sometimes greens or green powder.
Lunch: Fish with lots of fresh colourful vegetable salad
Afternoon: Soups, Artichoke soup, leek and eggplant soup, carrot ginger, with Cucumber(sprinkled with lemon and salt)
Dinner: Again Fish with lots of fresh vegetables, skirt steak with grilled tomatoes and spinach for dinner, or sometimes Pork chops
Dessert: Dark chocolate with little to no sugar in it.
Shakira's Workout Routine:
Speaking to a leading magazine Anna Keisar says "Every day is different because I want to make sure I'm preparing her not just for the Super Bowl, but for each day as it comes. For instance, yesterday she had a really long dance rehearsal in the afternoon, so we just focused on an hour of pure strength in the morning," revealed Kaiser who went on to explain that the singer's schedule is nearly bursting at the seams with new music videos, recording, charity work, and family time.
The singer workouts 6-days a week while her Sundays are off
Anna does two-way workout Dance and Tone: "Tone" as "45 minutes of muscular endurance burnout", meanwhile "Dance" alternates between choreographed dance sections and strength intervals.
An hour and fifteen minutes of workout that targets upper body circuit, dance, lower body circuit, dance, core circuit, cool down.
The goal each time? To burn at least 500 calories per workout though they usually surpass the goal
Shakira religiously wears a "Heart Monitor" for proper metrics during the workout sessions.
The fitness guru revealed she gave the Waka Waka singer an Inbody Machine which checks the muscle mass and fat percentage in the body.
As the big game draws closer, Kaiser says she plans on ramping up Shakira's training. "I will probably meet her at least one more time and do a sort of intensive preparation," she says. She can confirm that everyone's in for a hell of a show: "There's definitely going to be a performance."
Well if you are on your fitness journey, don't forget to follow in footsteps of Shakira's workout plan. It's easy, it is doable, just eat well, sleep well and work hard to reach your weight loss goals.