Bollywood News
Shah Rukh Khan's First Salary Was Just INR 50! Surprised?
A new book, Khantastic – The Untold Story digs deep into the Bollywood Khan story and tells you fascinating facts about three of the biggest stars of Bollywood. The chapters from Shah Rukh Khan's life is fascinating. Here are some unknown details about King Khan
Shah Rukh Khan has held sway over public imagination for the last three decades and more. In fact, all the three Khans – Aamir, Shah Rukh and Salman Khan have much more in common than their surnames and birth year (1965). They are of the same age though born in different parts of India, are of Pashtun descent and found their destiny in Bollywood. A new book Khantastaic  -- The Untold Story of Bollywood's Trio by Sanjukta Nandy digs deep into the Khan story and presents fascinating facts about three of the industry's most enduring stars. From nuggets from their career to insights into their personal life, from anecdotes from their childhood to the struggles they faced as actors, the book has it all. Here are some interesting and unknown facts about Shah Rukh Khan.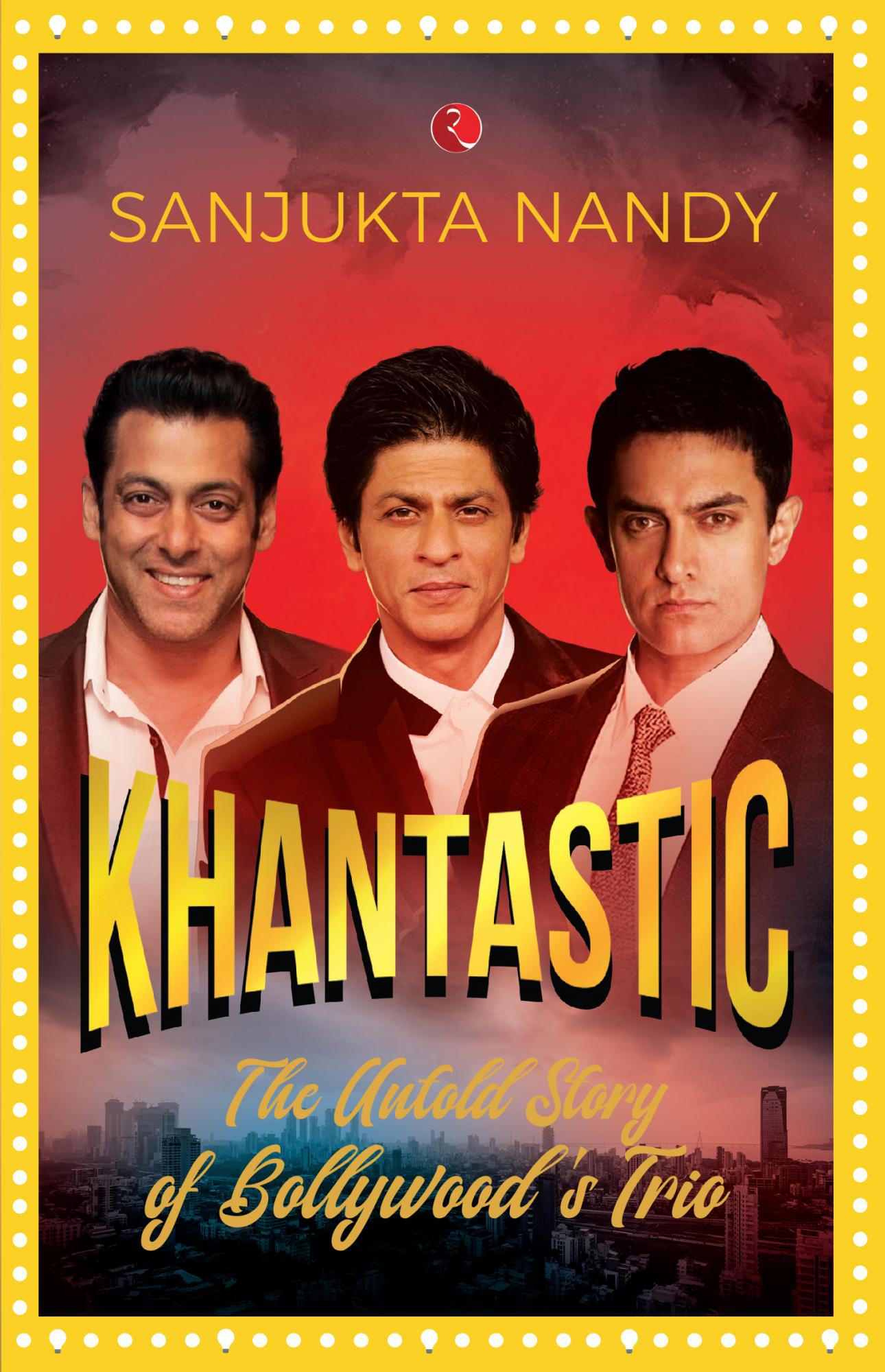 Shah Rukh, born to Meer Taj Mohammad and Lateef Fatima Khan in Delhi, was named Abdul Rehman by his maternal grandmother, who adopted him and moved to Mangalore. He grew up with her in Mangalore and then with his parents in Delhi. Once in Delhi, his father renamed him Shah Rukh. The name meant a prince-like face, and rhymed with his elder daughter, Shehnaz Lalarukh's name.
When he was five years, a 16-year-old girl in the neighbourhood complained to his father that his little boy would regularly blow kisses at her saying 'Hi sweetheart'. His shocked father, to prove the girl wrong, called out to Shah Rukh, confident that his angelic son would do no such thing. But the spunky boy immediately said 'Hi sweetheart' the moment he saw the girl leaving his dad very embarrassed.
King Khan's father, Meer Taj, was a freedom fighter and had even gone to jail during the freedom struggle. Interestingly, he had contested and lost to another great freedom fighter, Maulana Abul Kalam Azad, Aamir's great-grandfather.
Shah Rukh first faced the camera for a small indie film directed by Pradip Krishen and actor-author Arundhati Roy, 'In which Annie Gives it to Those Ones'. Shah Rukh was supposed to play one of the leads and even did a workshop but to his surprise, his role was played by someone else at the last moment and he was given a smaller role. Years later, when he became a star and Arundhati won her Booker Prize, Shah Rukh was invited to grace the occasion. He declined.
He made his first earning of INR 50 as an usher for ghazal singer Pankaj Udhas's concert in Delhi. With that money, he and his friends went to Agra to visit the Taj Mahal.
The king of romance met his dream girl Gauri when he was 18 and she was 14 at a school dance. A friend got Gauri to dance with him and by the end of it, he was smitten.
Both Baazigar and Darr, the films that made him a superstar, were rejects of Salman Khan and Aamir Khan respectively.
Shah Rukh made Ra.One with a lot of heart. But it was a critical and commercial disappointment which affected him greatly. "I was depressed for three months after the release of the film. As a matter of fact, till date I'm depressed and upset," he said.